ShortList is supported by you, our amazing readers. When you click through the links on our site and make a purchase we may earn a commission.
Learn more
Who is the Fiji Water girl from the Golden Globes? The photobomb queen has been revealed
Not everyone is happy about her leap to fame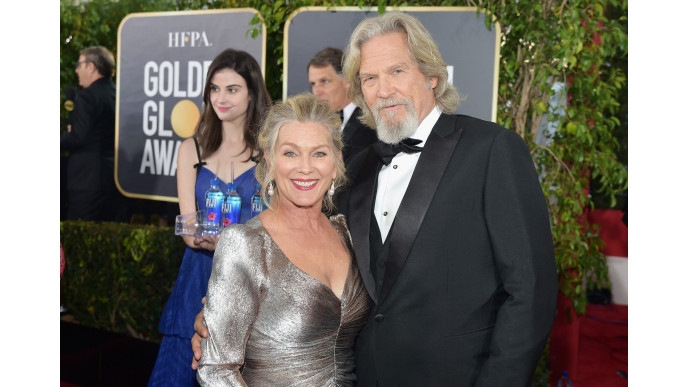 You might have cast a casual glance over coverage of Sunday's Golden Globes and thought that the big story of the night was Bohemian Rhapsody - the Queen biopic which got a mixed reception from critics but a glowing one from audiences - unexpectedly taking home the coveted 'Best Motion Picture - Drama' award, while Rami Malek, who played Freddie Mercury, won the 'Best Performance by an Actor in a Motion Picture - Drama' gong. But you would be very wrong.
No, the big story of the night was: who is that Fiji Water girl who managed to pull off the best smile of any of the photos on the red carpet?
She went viral on Monday with a series of smouldering looks to camera - all while offering up some fresh hydration to guests.
Which quickly escalated:
Now, the mysterious water girl has been revealed as actress and model Kelleth Cuthbert, and she spoke to Peoplemagazineto explain what it's been like to become such a viral sensation, having been initially unaware of the Twitter storm that was developing," she said.
"I had absolutely no idea what was happening because I obviously didn't have my phone on me. I felt very cut off from everything.
"I didn't find out until the last stragglers of the red carpet were heading into the awards ceremony, and all these people walking by started shoving their phones in my face and showing me that I was trending on Twitter, but I didn't understand the magnitude of it till later," she added.
She revealed that she did have a favourite photo of the night, saying, "I loved the Jim Carrey one. I love his work. I grew up watching his movies and thought it was a funny thing to find myself in the background of."
She also explained how she managed to get such coverage all night.
"There's tons of photographers everywhere. It doesn't matter where you stand, you're in the crossfire of every shot. You've gotta have good face, at least, if you're gonna be hovering in the background frequently."
'Have good face'. Must note that one down for the future.
She's amassed a host of new Instagram followers since the evening - you can follow her here.
However, not everyone was happy about her stealing the show, with Jamie Lee Curtis taking to Instagram to complain about the stunt.
She explained that she purposefully avoids being photographed next to branded content and said that Fiji Water should have sought permission from her before the photo was taken.
She wrote:
"So, my husband, who doesn't look at a lot of show business news sites, just mentioned that I was on the CNN website. 
"I specifically moved away from the blatant promotions by Fiji and Moet where young women with their trays filled with their wares stood near a designated camera. I knew why there was a photographer poised there and I moved away as I said out loud that I didn't want to be doing advertising for either. 
"Clearly this angle shows that I moved from her being behind me and yet from the side it still happens. The sponsors of events need to get permission from people when they get them to take their picture next to products."
Still, seeing as it's Fiji Water Girl's world, and we're just living in it, do we really have any right to complain?
Just be happy that you stood near to her for a fleeting moment, and cherish it Jamie.
(Image: Getty)
Related Reviews and Shortlists