ShortList is supported by you, our amazing readers. When you click through the links on our site and make a purchase we may earn a commission.
Learn more
A comprehensive list of every time Donald Trump has said someone did something 'like a dog'
Don sure likes to repeat himself LIKE A DOG!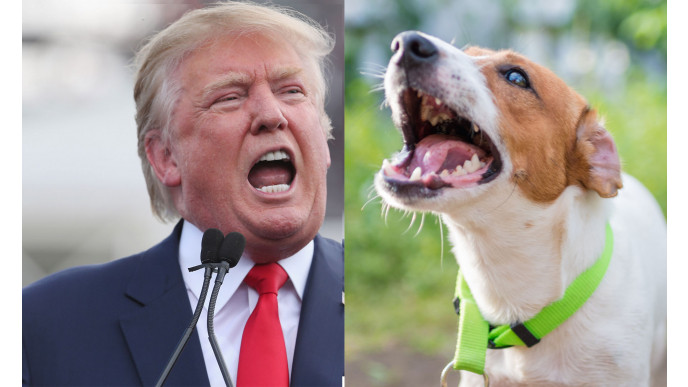 Donald Trump sure loves to abuse people. It's probably his favourite thing to do after boasting about his huge, er, ratings and WRITING IN CAPITAL LETTERS.
And, sure enough, he started the new year as he undoubtedly intends to go on, by insulting the retired General (or "General") Stanley McChrystal for comments he made about the President ("President") during an interview on ABC's This Week program.
"I don't think he tells the truth," McChrystal told ABC's Martha Raddatz, fairly uncontroversially. When asked if he thought Trump was immoral, McChrystal responded, "I think he is."
Naturally, Trump readied an insult back and, in particular his favourite one, saying that McChrystal "got fired like a dog by Obama".
Trump is extremely fond of saying that people have done things like a dog. It's almost like he has a limited command of the English language and isn't very smart.
Here are all his dog-related insults, in full. Why does he have such a low opinion of dogs? Do dogs tend to lose their jobs often? Who knows. Either way, they seem to get up to a lot of things, and they're not good. BAD DOGS!
Fired like a dog
Choked like a dog
Fired like a dog
Cheated on him like a dog
Dumped like a dog
Fired like a dog
Fired like a dog
Kicked out like a dog
Dumped like a dog
Fired like a dog
Begging for money like a dog
Fired like a dog
Dropped like a dog
Dumped like a dog
Fired like a dog
Fired like a dog
Thrown off ABC like a dog
(Image: Getty)
Related Reviews and Shortlists