ShortList is supported by you, our amazing readers. When you click through the links on our site and make a purchase we may earn a commission.
Learn more
What first comes to mind when you think of Newcastle?
Ant and Dec? The Tyne Bridge? Gazza? Men dressed as human barcodes?
The truth is Newcastle is all of these wonderful things and more, but one that should definitely sit at the top of the list these days is superb cuisine.
While countless locally-loved haunts still remain, brilliant new restaurants are springing up in Geordie country at an alarming rate. So without further ado here are the very best to visit the next time you're in Toon.
The Botanist, Monument Mall, NE1 5AU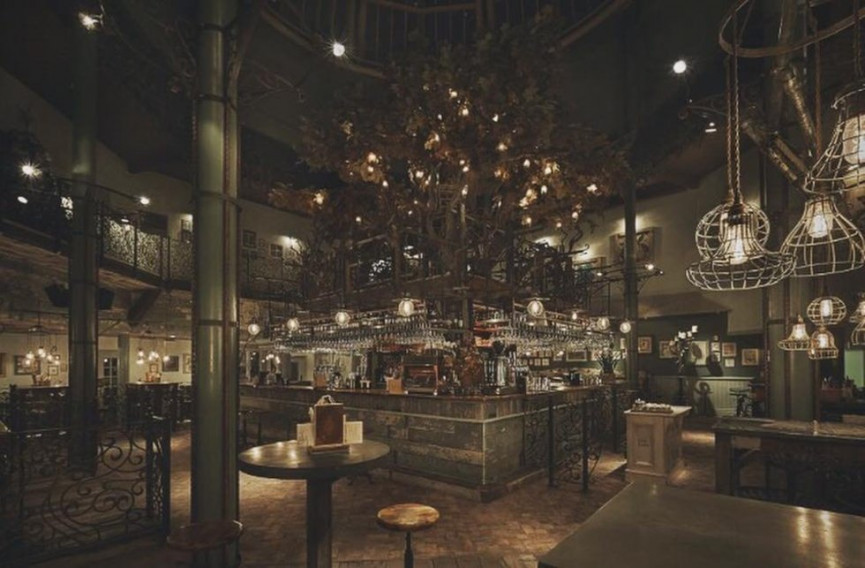 Stepping through the unassuming front door, up the stairs and into the Botanist for the first time is what we imagine it must be like to visit Narnia on acid. Diners are greeted by a balcony, domed glass ceiling and, believe it or not, a massive tree. The cocktails are off the scale – and its extenstive gin list worth visiting for alone – but the real stars are the famous hanging kebabs. Word to the wise: opt for the salt and pepper pork.
Booking Details Here: The Botanist
Peace and Loaf, 217 Jesmond Road, NE2 1LA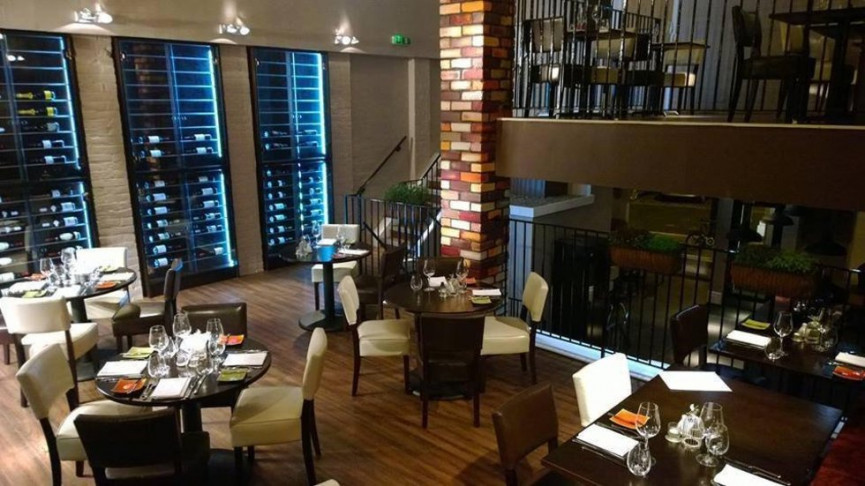 Yes, what a name – we're already hankering for some sourdough bread at the thought of a visit. Now that that's out of the way let's examine some of the finer details. Headed up by young chef Dave Coulson, of Masterchef fame, Peace and Loaf is a quirky little restaurant that's absolutely brimming with character, serving up experimental British cuisine at its finest. And with two AA rosettes and a nod from the Michelin guide it'd be rude not to pop in.
Booking Details Here: Peace And Loaf
Cal's Own, 1-2 Holly Avenue West, NE2 2AR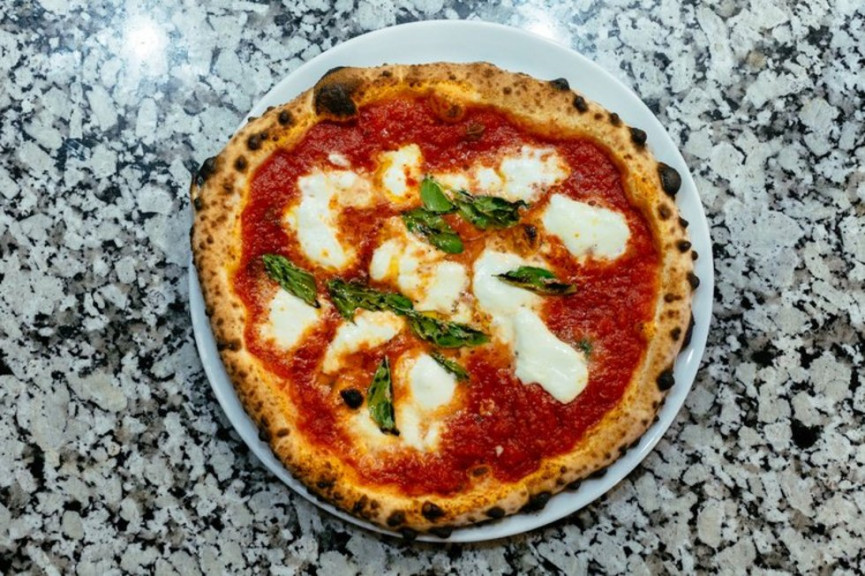 Make no mistake, Newcastle's two favourite 'P's' are pie and pubs, but if there were to be a third then it would surely be pizza. Cal's Own has been serving up the best pizza in the Toon since opening in Heaton in 2012. Now at its new home in Jesmond, the family run pizza joint is still as popular as ever, serving up traditional Neapolitan sourdough pizzas, fresh from the authentic Italian wood-fired oven. Sides-wise, the chips with grated grana padano (DOP), white truffle oil and Sicilian sea salt are calling your name.
Booking Details Here: Cals Own
The Bridge Tavern, 7 Akenside Hill, NE1 3UF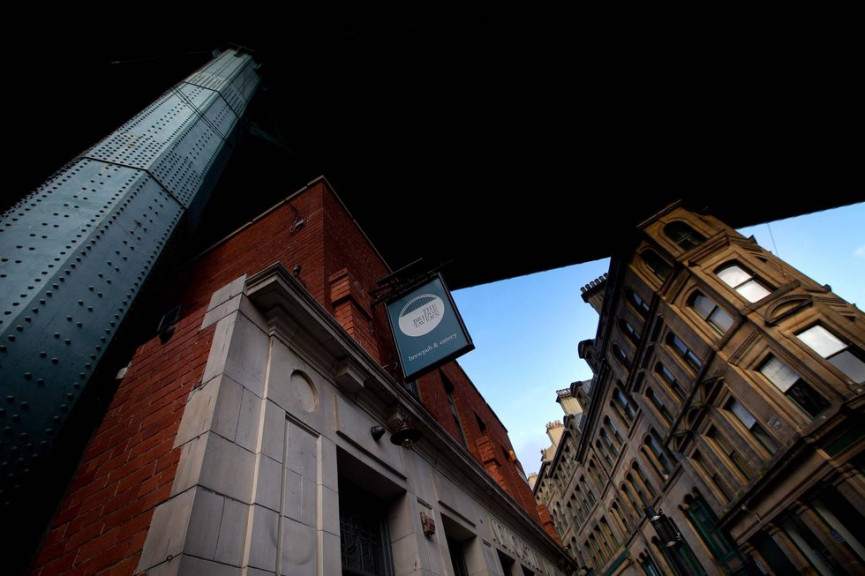 If the Tyne Bridge is the heart of Newcastle then the Bridge Tavern is the left ventricle. In fact, the pub is so perfectly nestled beneath the bridge that it forms a convenient covering over the roof terrace. Inside, the Bridge Tavern is a no frills brewpub, catering for some of the toon's most discerning beer guzzlers. Food-wise, it's typical gastropub type fare all made from locally sourced ingredients which, in a part of the country so abundant in farms, actually means something.
Booking Details Here: The Bridge Tavern
Lola Jeans, 1-3 Market Street, NE1 6JE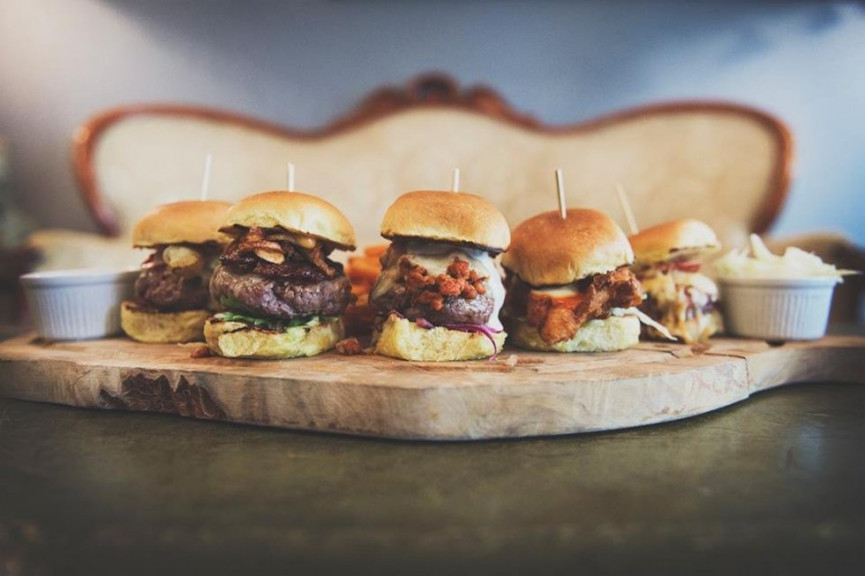 On the face of it – a two-tier cocktail haunt with exposed brick walls and decor so expensive you should be charged for looking at it – Lola Jeans seems like the sort of place where you'd go after the meal. It also sounds like a denim store. Wrong on both counts: oft cited for producing the best burgers in Newcastle, this boutique city centre nightspot also boasts some no-nonsense dishes worth wolfing down at anytime of the day.
Booking Details Here: Lola Jeans
HanaHana, 45 Bath Lane, NE4 5SP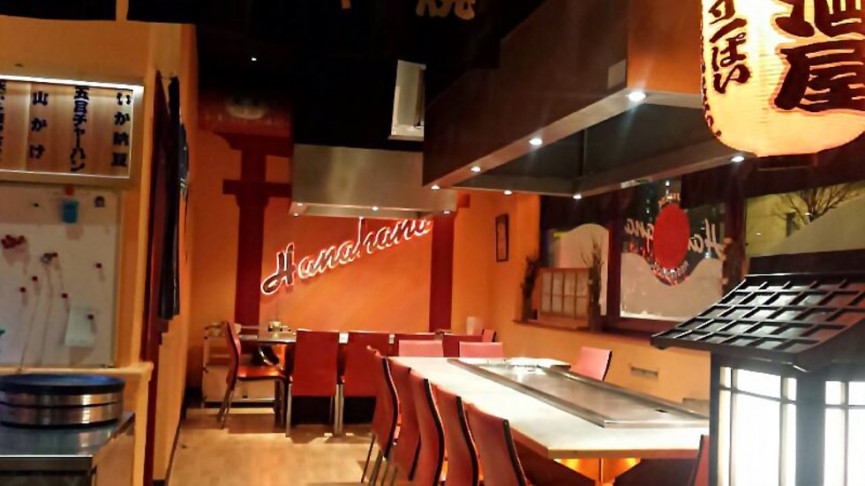 HanaHana is one of two traditional Japanese Teppanyaki restaurants in Newcastle. For the uninitiated, Teppanyaki is a style of Japanese cooking in which food is prepared on a red-hot iron plate, usually in front of the guests. This one makes the list due to its sheer entertainment value (although the swordfish is pretty damned moreish anyway). Chefs invite guests up to the plate to try their hand at grilling food and flipping eggs, which is all fun and games until you get too carried away and one lands on another diner's lap…True story.
Booking Details Here: Hanahana Newcastle
Blackfriars, Friars Street, NE1 4XN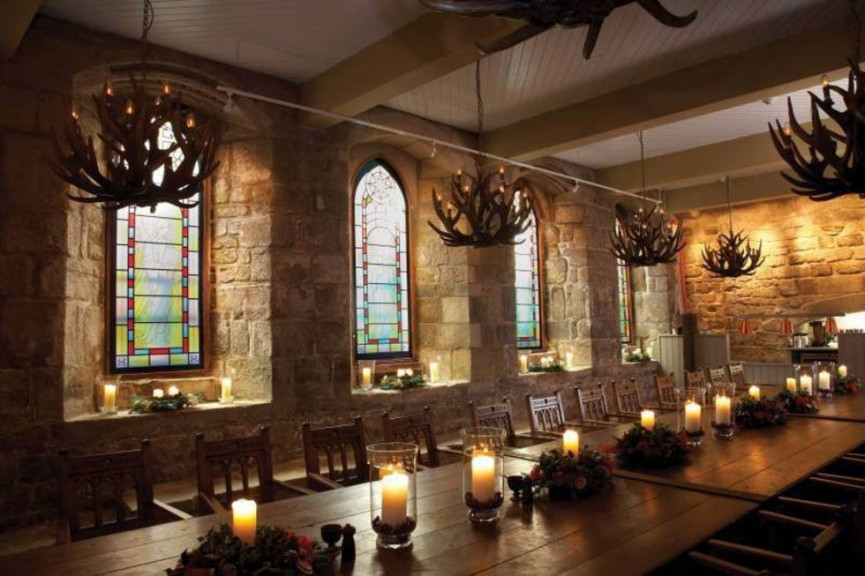 How better to impress friends this festive season than with a slap up meal in what looks like a 13th century medieval refectory. Chewing your roasted and quaffing wine in the banquet hall it's easy to feel as if you've found yourself in an episode of Game of Thrones. Winter is coming and you'd be a fool not to book for parties of four and above.
Booking Details Here: Blackfriars Restaurant
Luigikhan's, 358 Westgate Road, NE4 6NU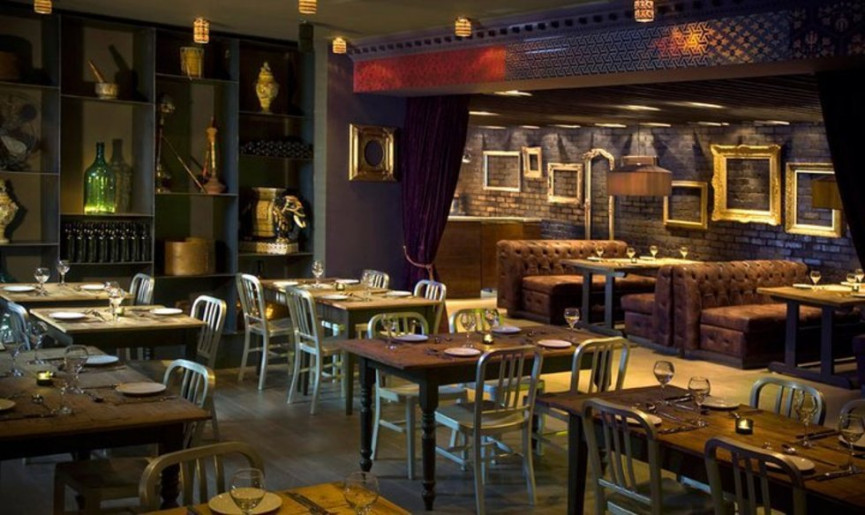 The good folk inside Luigikhan's pride themselves on serving up the best Punjabi cuisine in town, with a hint of Italiano. On paper, that might sound utterly ludicrous, unholy even, but trust us: it works. It's often called the best curry house in the city and you'd better believe it has the reviews to back it up. If you're thinking of heading down then be sure to try the traditional Punjabi saag, with a glass of water, or milk, close to hand.
Booking Details Here: Luigikhans
Zapatista Burrito Bar, 28 Ridley Place, NE1 8JW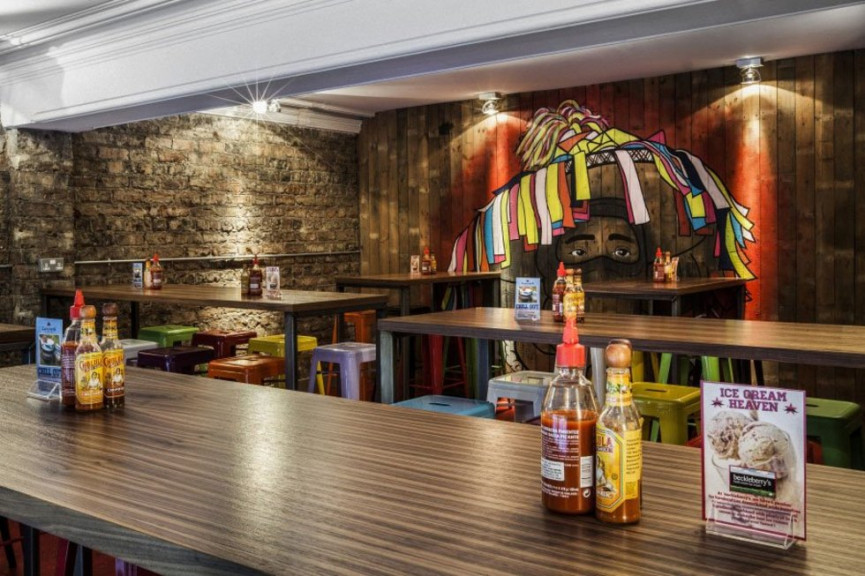 David Ginola isn't the only bygone left winger Geordies like to hero worship. Zapatista, the city's first dedicated Burrito house, is inspired by the Mexican Leftist revolutionary group of the same name – and they've not let his legacy down. This delicious traditional Mexican street food style dining has been years in the making, and with a location just off Newcastle's busiest shopping street, this spot is the ideal place to escape the hustle and bustle and swinging Primark bags of the city centre.
Booking Details Here: Zapatista Burrito
House of Tides, 28 Close, NE1 3RN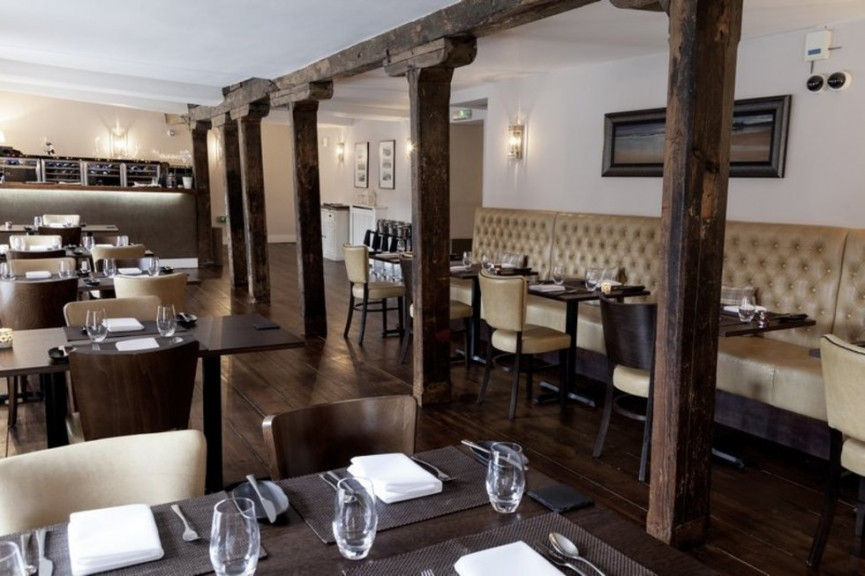 Headed up by chef Kenny Atkinson, known for his appearances on The Great British Menu, House of Tides is Newcastle's one and only Michelin star restaurant. Exposed timber and an open fire make this the perfect cosy setting to escape from the changeable northern weather. In fact, the changeable northern weather also affects the menu. Dishes can change on a day-to-day basis according to what the freshest seasonal produce available is at any given time.
Booking Details Here: House Of Tides
The Broad Chare, 21 Broad Chare, NE1 3DQ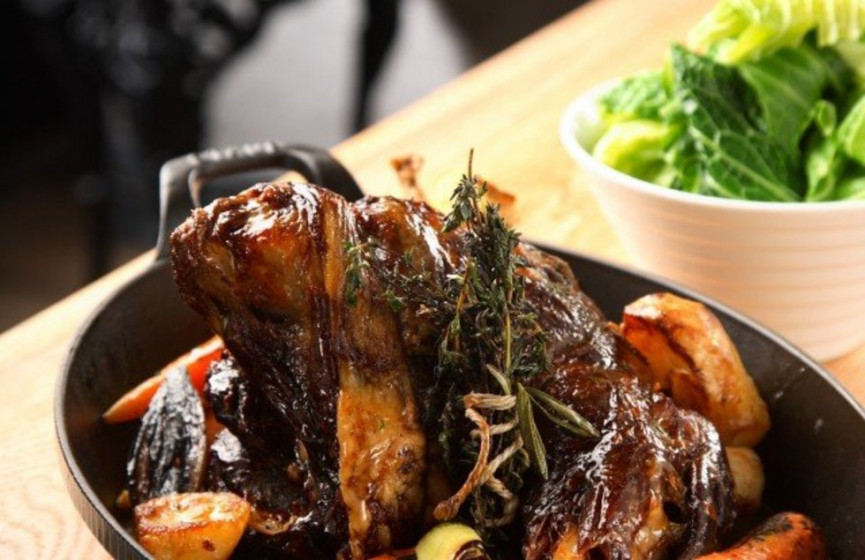 The Broad Chare is a proper cosy pub. A cosy pub you could sit in for hours nursing a pint of mild and finally finishing off your paperback of Moby-Dick. But gosh darn it, there's food to be eaten and you'll find no better Sunday roast than those served up within these walls. Expect hearty comfort food and an ever-changing selection of the finest cask ales.
Booking Details Here: The Broad Chare
Portofino, 12A Mosley Street, NE1 1DE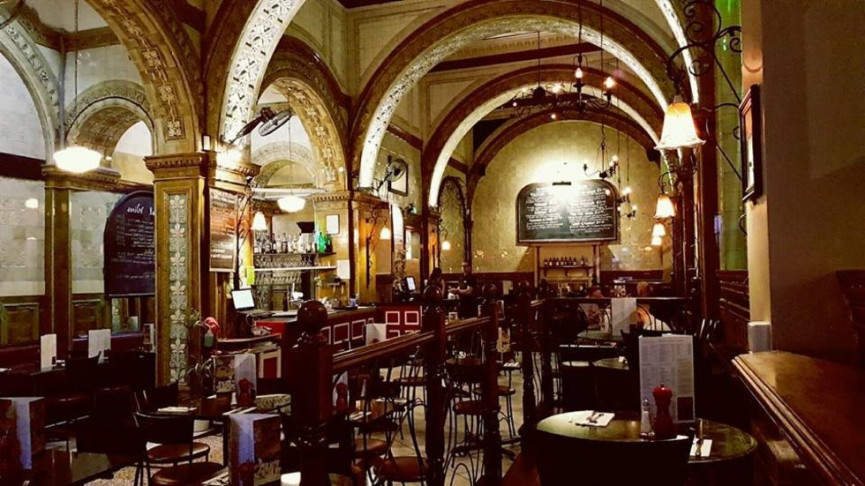 Portofino is one of the last remaining traditional Italian family-run restaurants remaining in the city. Situated in a cavernous grade 2 listed Victorian building, Portofrino serves up some of the best Italian food for miles around. If it's authentic Italian cuisine you're after then look no further.
Booking Details Here: Portofino Newcastle
Dabbawal, 69-75 High Bridge, NE1 6BX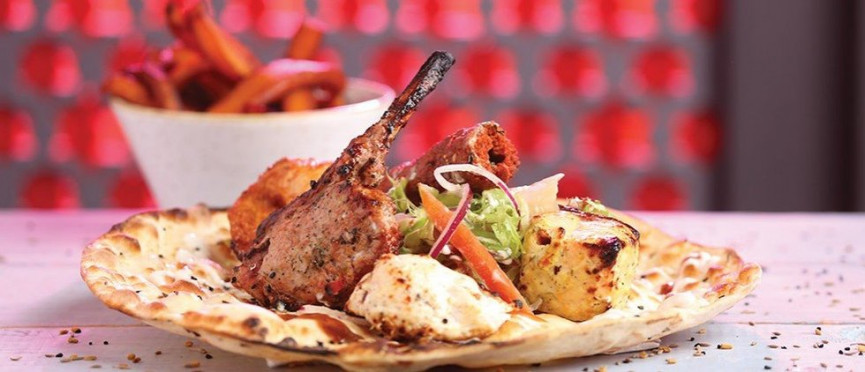 This award-winning Indian restaurant is a curry house with a difference. It's basically Indian cuisine served street-food style, with dishes being served up like tapas. Named after the famous Dabbawalla lunch delivery men of Indian, Dabbawal has been bowling over foodies in the city ever since the day it opened its doors. If you're going to pay them a visit then make sure to try the Bombay Bomb.
Booking Details Here: Dabbawal
Bierrex, 82 Pilgrim Street, NE1 6JN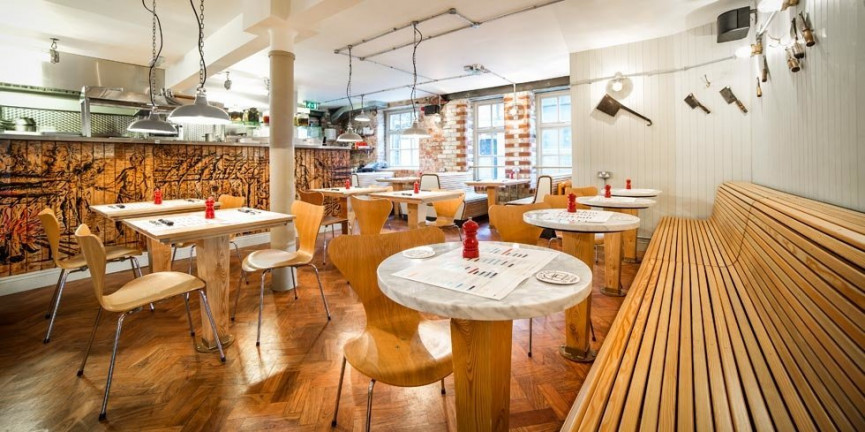 With 31 taps of craft beer, an authentic wood-fired smoker and meat served from the only Himalayan salt chamber in Europe, it's no wonder that Bierrex has got the city's ribs on lockdown a la Blue. A fully bespoke interior plays home to some of the best American style BBQ ribs in the land. Make sure you keep an eye on their Twitter in order to get your meat hot out of the smoker.
Booking Details Here: Bierrex Gustouk
As You Like It, Archbold Terrace, NE2 1DB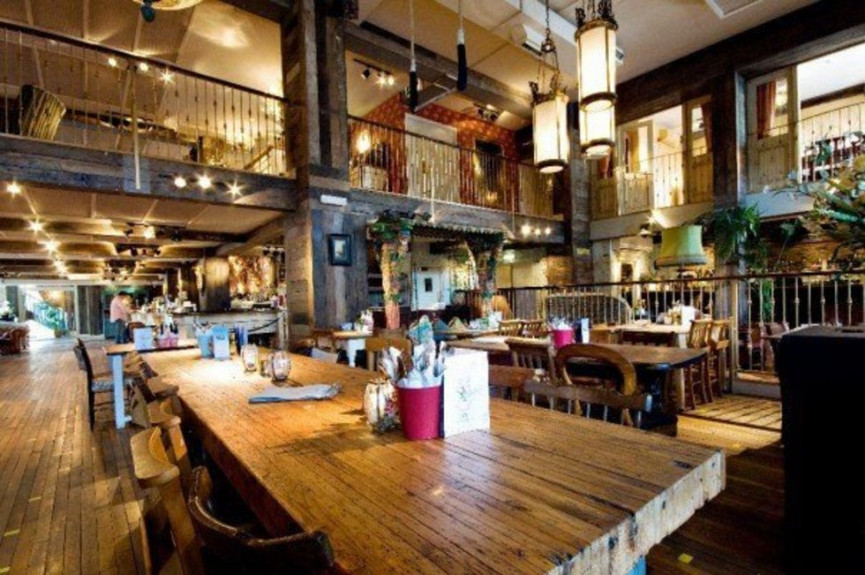 If you like your decor quirky then Jesmond's As You Like It may just be the place for you. Spread over three sprawling floors, this Newcastle restaurant features four bars, a terrace and is always hosting live music and all manner of events.
Booking Details Here: As You Like It
Aveika, 10-15 Sandhill, NE1 3AF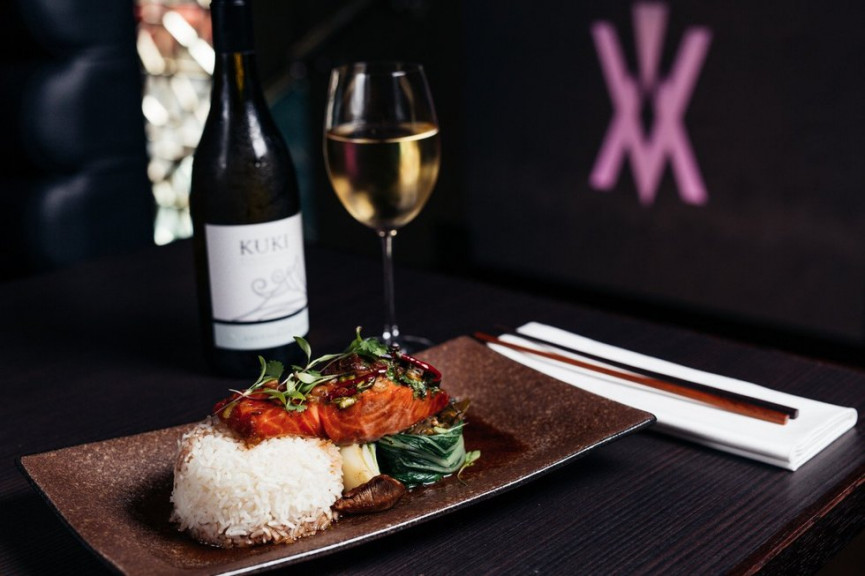 Aveika is one of those places that has everything rolled into one. Nightclub, restaurant and bar all in one spot, but the food is definitely the element that stands out the most, which is handy given that this is a list of restaurants. Aveika is home to the best modern Japanese food in the Toon, inspired by Izakaya, which is the Japanese concept of informal dining. Authentic Japanese flavours with a contemporary twist, and if you're not too full afterwards then you can always have a dance.
Booking Details Here: Aveika
Fat Hippo Underground, 2-6 Shakespeare Street, NE1 6AQ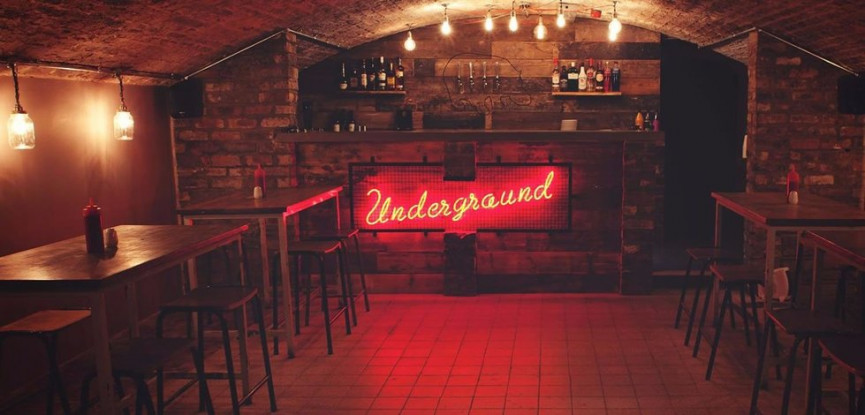 If anywhere were going to rival Lola Jeans for the best burgers in town then it would without doubt be Fat Hippo. With locations in Durham, Jesmond and Newcastle city centre, Fat Hippo are showing the UK what good patties and buns are about. Our personal favourite is the Stinky Pete, which comes topped with blue cheese, onion jam and jalapenos. One bite of this moreish monster and you'll instantly know why those plastic hippos were always so fucking hungry.
Booking Details Here: Fat Hippo
Chilli Padi, 3 Leazes Lane, NE1 4QT Decor-wise Chilli Padi may appear a little bare-bones but that's part of its charm, and let's face it, as soon as you taste the food, the decor is going to be the last thing on your mind. There's something reassuring about the lack of fuss over ambience in places like these. All the time that could have been spent running around trying to find antique lampshades and fancy paintings has been put into crafting the most delicious Malaysian food in Newcastle.
Booking Details Here: Chilli Pad
The Butterfly Cabinet, 200 Heaton Road, NE6 5HP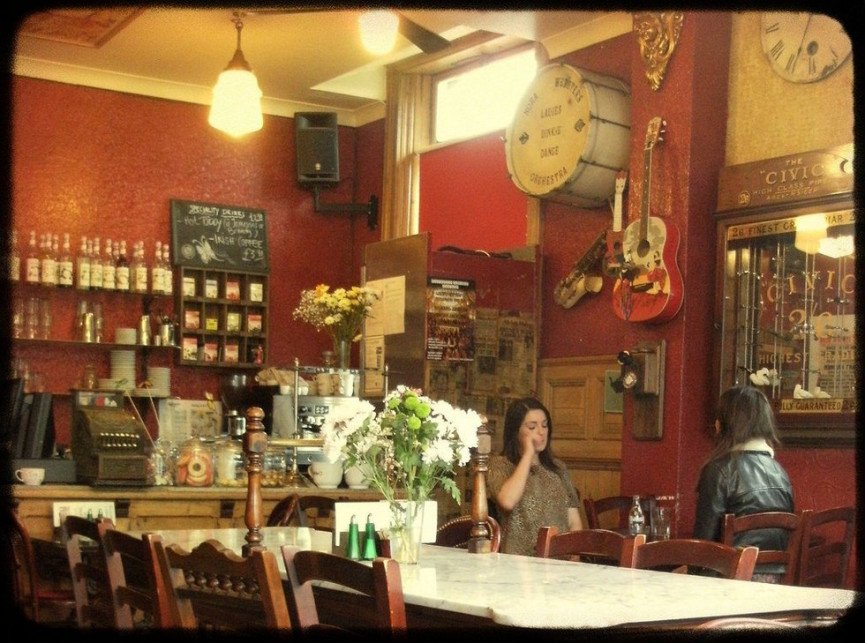 This little offbeat cafe is the perfect addition to Newcastle's student capital, Heaton. Let's face it, anywhere that has an 8-bit version of Metallica's Enter Sandman playing on their website is pretty much guaranteed to be amazing. All the food is fantastic but if we were going to point you in the direction of one particular thing then it would have to be the Ron Burgerndy – you stay classy, Newcastle.
Booking Details Here: The Butterfly Cabinet
The Red House, Sandhill, NE1 3JF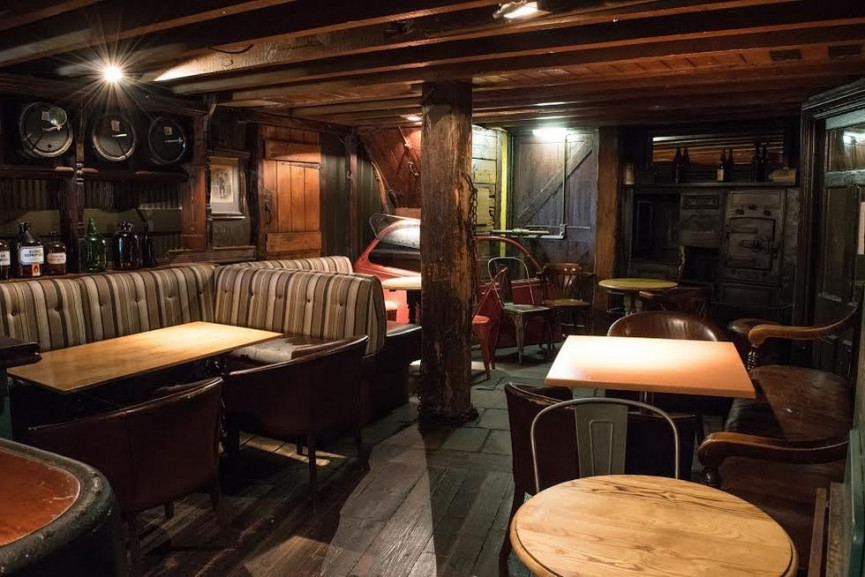 Lastly, let us introduce you to a new local favourite. A veritable rabbit warren of a boozer right next to the Tyne Bridge, serving up local pies with a variety of gravies, mash and peas (including pease pudding), that's pretty much all you'll get and it's wonderful. As the owners say themselves: "Quite frankly we're a little bored of salads and couscous. What's wrong with the good old blighty Pie and mash with a pint of real ale sat round a log fire with your nearest and dearest?". See? No bullshit. Just pies and beer.
Booking Details Here: RedHouse
Related Reviews and Shortlists