Nabbing yourself a bargain - particularly a Nintendo Switch shaped bargain - is one of the most satisfying feelings known to man. After all, imagine the other games you could afford with the money you've saved with one of our best Black Friday Nintendo Switch deals.
As you'd expect, the internet is already teaming with deals ahead of Black Friday 2019 - find all the top deals in our best Black Friday deals guide, which we're constantly updating. With so much gaming tech discounted already, why not explore the best of what Nintendo has to offer?
Demand is set to be high, with the Switch being declared the fastest selling console in Nintendo's history. This high demand also tends to mean that discounts aren't, generally speaking, all that massive - but that's not to say there aren't bargains to be found.
Some might even say that's all the more reason to get in there early, do your prep work and take a long old peak at the offers the Shortlist team has compiled after hours of trawling the internet.
Last year saw discounts of up to £30 off the Switch on Amazon, knocking the price down to £279. Sure, it may not be earth shattering, but think of the bundles that also become available and the games that saving could go towards.
We'll also be updating this page as often as possible with the best Nintendo Switch deals and offers around - so, y'know, be sure to give us a bookmark.
While you're at it, it might be worth taking a look at the best Nintendo Switch games as compiled by the team.
Save 25%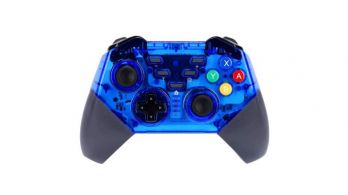 UWYSTON Controller for Nintendo Switch
£20.11
For those looking to add a controller to their arsenal of Switch accessories, look no further than this vibrant dualshock controller. It's bold, it's handy (quite literally) and it makes for the ultimate Nintendo add-on.
Buy now on Amazon
Save 20%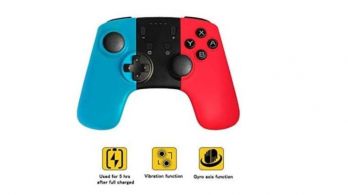 FUNE Wireless Switch Pro Controller
£23.99
There's more controller action going on around here than at an airport. This FUNE controller has a massive 20% off its original price and features a dual tone colour scheme alongside being rechargeable and ergonomically designed.
Buy now on Amazon
Save 25%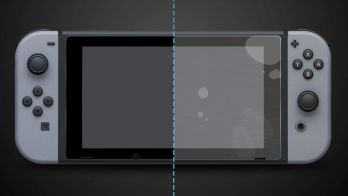 Syncwire Nintendo Switch Screen Protector
£6.99
Saving your screen from rogue scratches and unexpected smashes comes fairly high up on our list of priorities - which is precisely why you should grab this screen protector while you can. With 25% off, there's really no reason to say no.
Buy now on Amazon