ShortList is supported by you, our amazing readers. When you click through the links on our site and make a purchase we may earn a commission.
Learn more
Andy King, Fyre Festival's notorious Evian guy, is getting his own show
"I got into my car to drive across the island to take one for the team"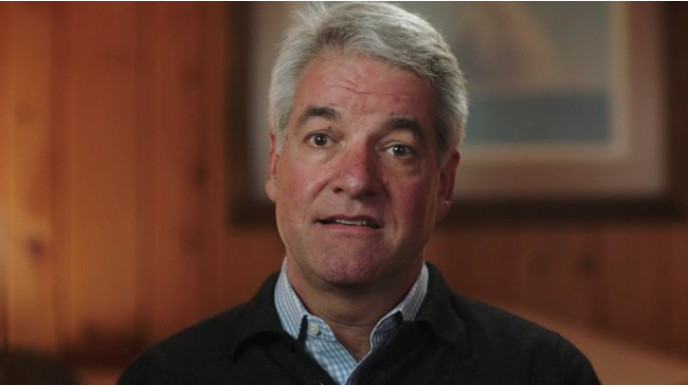 There were plenty of stand out moments in Netflix's recent Fyre Festival documentary, Fyre.
There was the infamous cheese sandwich, to start…
…as well as nearly two hours of behind-the-scenes footage of every piece of failure and incompetence along the way.
But there was one really stand-out moment – when event planner Andy King revealed that Fyre organiser Billy McFarland asked him to suck a dick for £175,000 worth of Evian being held in customs. 
"I literally drove home, took a shower, I drank some mouthwash," King said. "I got into my car to drive across the island to take one for the team. And I got to the office fully prepared to suck his dick."
The combination of King's cool, calm delivery and the absolute absurdity of McFarland's request was meme gold. The clip quickly went viral, catapulting King into stardom.
And it looks like he's going to capitalise on it. Speaking to Vanity Fair, King says he's been approached by several production companies keen to make a show with him.
"I had three TV show offers this week, from notable networks," King said. "You're too young to remember this, but in the old world of TV it was The Carol Burnett Show and these fun, light-hearted shows that weren't all crime-related," 
"You see the attractiveness of HGTV today. People love Flip or Flop or Fixer Upper. Let's just say it's going to be a show about hosting crazy events—what it takes to make them happen. There will be cliff-hangers, and you'll get to follow me around and see how I pull them off."
The interview also went into detail about King's new found fame – which he wasn't initially comfortable with.
"When my great cameo came up, everybody just started clapping and cheering. And I just shrunk down in my seat, thinking, 'Oh my word, is this what I'm going to be famous for?'" he said. Walking through a restaurant a few days after the film's premier, he says, was "like an Exorcist movie". "Everyone's heads were spinning around".
But he's come to accept it.
"I think I'm being given a platform that a lot of people, at age 58 especially, don't get the opportunity to have," he said. "And I'm kind of excited about it."
(Image: Netflix)
Related Reviews and Shortlists