Amazon's End of Summer sale is on right now. You can check out the full list of top deals on our round-up page.
The selection of boozy buys isn't as generous as it was for Amazon Prime Day back in July, yet, but we do have a few high ABV picks for those who want to stock up their alcohol stash.
There are two fantastic whiskys at a bargain price, and a higher-grade of tequila than most will have tried, at a not-that-high price.
Come back over the next few days as Amazon may well add them to the sale. And when they appear, you'll find them here.
In the meantime, why not check our our booze round-ups, complete with tasting notes:
Under £30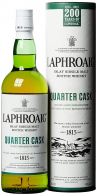 Laphroaig Quarter Cask Single Malt Scotch Whisky
£28
You can't say no to a bottle of Laphroaig whisky for under £30. It's usually much closer to £40, and is a world-renowned tipple.
View now at Amazon
save 44% Ardmore Legacy Highland Single Malt
£19
This is the kind of deal we like, a celebrated whisky for under £20. And it's a single malt.
View now at Amazon
Save £19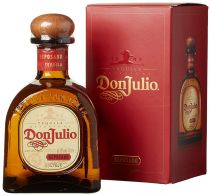 Don Julio Reposado Tequila
£32
This high-end tequila is usually over £50, but today you can grab a bottle for only £32. Sounds like a deal to us.
View now at Amazon