Partial to the odd gin? Enjoy an occasional bag of pick 'n' mix? Then you'll be happy to hear that Aldi have unveiled their new Tutti Frutti flavour gin liqueur to cater to the sweet-toothed drinkers among us.
The perfect tipple for those long summer evenings, the distinctive pink gin sees Manchester-based gin company Didsbury Gin join forces with former MasterChef champion Simon Wood.
The result is a vibrant nod to Wood's famous Tutti-Frutti pudding, a dish which helped him secure the MasterChef title back in 2015. Comprised of lemon posset with citrus fruits, the winning dish has since gone on to become a staple on the menu of Wood's eponymous Manchester restaurant.
Speaking to the Manchester Evening News, Wood said: "Tutti Frutti literally translates as all the fruits. It's made up of all the citrus fruit, lemon, lime, ruby grapefruit, vanilla & passion fruit. A great mix for a really tasty gin."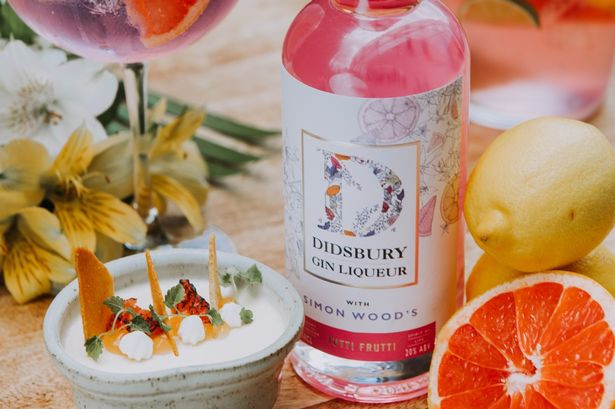 And Wood isn't alone in gracing our television screens in the name of food and beverage-related entertainment.
Earlier this year, Liam Manton and Mark Smallwood - the entrepreneurs behind the Didsbury Gin brand - stepped into the Dragon's Den in search of investment.
After facing down Peter Jones, Deborah Meaden, Touker Suleyman, Jenny Campbell and Tej Lalvani, the duo finally managed to secure £75,000 worth of investment to grow their small batch gin company.
Manton remarked of the collaboration: "Combining two of the nation's favourite things, gin and dessert. We've created something extremely special and can't wait for it to be enjoyed by gin drinkers across the country in one of Britain's most loved supermarkets."
Available at Aldi from August 22, Didsbury Gin's new Tutti Frutti gin liqueur will be priced at £13.99 for 50cl.
Fancy another serving of the gin variety? Discover our picks of the best gin 2019
Today's best gin deals
25% OFF - You Save: £6.69
Plymouth Original Dry Gin, 70 cl
£20.00
Plymouth Gin is a true original. This historical gin, renowned for its superior quality, has been distilled on the same site since 1793.The award winning Plymouth gin is ideal served with tonic over ice and a squeeze of lemon or lime
Buy Now on Amazon
13% OFF - You Save: £2.49
Beefeater Blood Orange Flavoured Gin, 70 cl
£16.50
Beefeater Blood Orange is the bright and zesty new gin created by Beefeater London. The fresh zesty flavours of blood orange tune perfectly with classic notes of juniper and citrus of Beefeater Gin.
Buy Now on Amazon
19% OFF - You Save: £5.00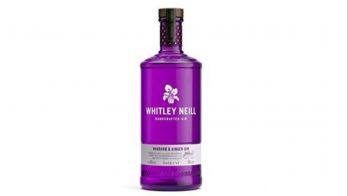 Whitley Neill Rhubarb & Ginger Gin, 70 cl
£21.00
Handcrafted English Gin. The essence of rhubarb adds a tart crisp edge to a smooth English gin base whilst the ginger extract warms the palate for a full-bodied finish
Buy Now on Amazon