ShortList is supported by you, our amazing readers. When you click through the links on our site and make a purchase we may earn a commission.
Learn more
A new Netflix show is so popular it's hit the all-time most watched list
The Night Agent is one of Netflix's most-watched shows to date.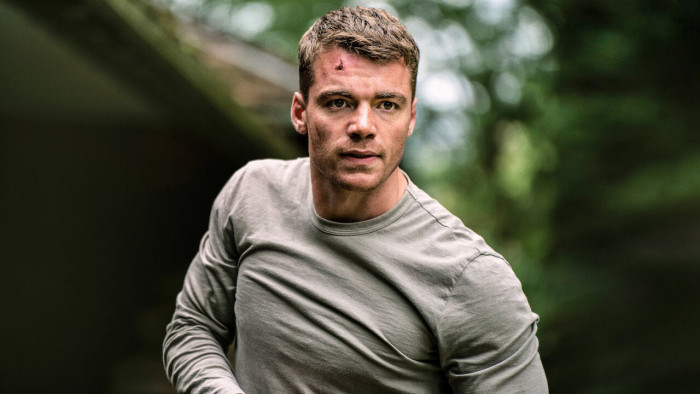 The Netflix all-time chart is a hard one to get on: but one of its latest shows has just managed to crack the top 10. The Night Agent is one of Netflix's most-watched series of all time.
It is ninth in a list maintained by Netflix itself, having booted Ginny & Georgia Season 2 off the list with more than 515,570,000 hours watched to date.
We do have some caveats to note. This ranking is based on the number of hours the shows have been watched in their first 28 days. Netflix itself posts figures weekly figures for its shows, and The Night Agent's score is based on its first three weeks of results.
This list doesn't take into account the reams of hours after the first month. But there's scope for The Night Agent to reach even higher as it still has a final week of results to clock in for this particular Top 10.

The Witching hour
Next on its hit list at number 8 is The Witcher Season 1, with 541,010,000 hours. The Night Agent should easily be able to knock that one off its perch.
In its third week on streaming, The Night Agent managed 130,480,000 hours. If we assume a halving of hours in week four, which seems a common drop-off, this will see it duking it out with Stranger Things Season 3 for the number six spot.
The two clearest outliers at Stranger Things Season 4 at the top spot, with over 1.3 billion hours, and Wednesday Season 1 with 1.237 billion. No chance of toppling those titans, then. Where's Squid Game? Netflix splits its stats into English language and non-English lists. It beats both Stranger Things and Wednesday, with 1.65 billion hours clocked in over its first 28 days.
Netflix has let you look into the weekly figures of its shows and movies since the end of June 2021, but its all-time chart also includes earlier data not released in this weekly format. That's why shows like 2019/2020's The Witcher Season 1 are able to compete.
Not watched The Night Agent yet? It's considered a solid, if not exactly groundbreaking, espionage thriller, and sits at a 75% Rotten Tomatoes score, 79% by audience rating.
The Guardian said it's "propulsive, slicker-than-slick fun," while Roger Ebert's Brian Tallarico described The Night Agent as "a well-made, old-fashioned thriller."
Main image credit: Netflix
Related Reviews and Shortlists