ShortList is supported by you, our amazing readers. When you click through the links on our site and make a purchase we may earn a commission.
Learn more
A new live-action Spider-Man TV show is in the works
Spider-Man is set to get a new show, bringing a beloved comic book to life.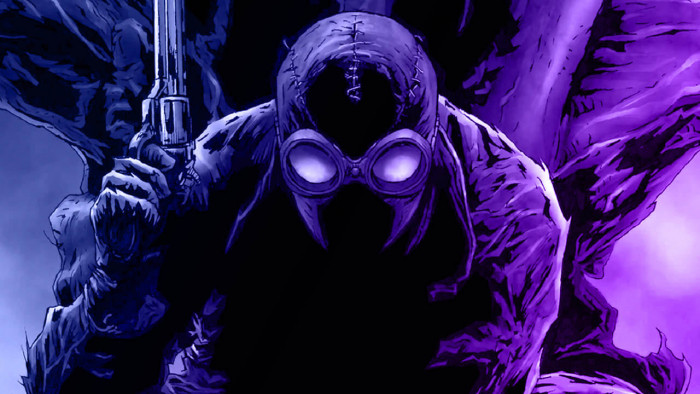 A new Spider-Man TV series is in the works, with the show focusing on one of the most celebrated Spider-Man comics of all time.
Amazon is working on the new Spider-Man TV series, according to Variety, and the series is based on the Spider-Man Noir comic series, created in 2009. It features a version of the superhero who appeared in Spider-Man: Into the Spider Verse, voiced by Nicholas Cage.
This iteration of Spider-Man is quite different to the one you may be used to from Tom Holland's Marvel movies.
Spider-Man Noir is set in the 1930s, during the Great Depression. And while the comic character is still called Peter Parker, Variety suggests the lead character will bear a different name.

The comics feature versions of the Green Goblin and Vulture villains, if you're looking for clues as to what we might see in Amazon's adaptation.

How can this be an Amazon project when Disney owns Marvel? Sony owns the rights to a bunch of Marvel characters, Spider-Man being the biggest and most important of the lot.
Others include several variant of Green Goblin, Venom, Black Cat and Vulture.
Along came a Spider...
Oren Uziel is writer and executive producer on Amazon's Spider-Man Noir, according to Variety. His previous writing credits include 22 Jump Street, The Cloverfield Paradox and 2022's The Lost City.
At this stage, there's no word of whether this will be an animated feature or a live action project. However, a previous story from back in November 2022 suggests this may well be a full live-action show.
Amazon has reportedly ordered a "suite" of live-action shows based on Sony-owned Marvel properties, the first being Silk: Spider Society.
These shows are planned to be part of a interconnected Spider-Man TV universe, weaving together different incarnations of the character. At present we have no idea when the first of these may actually arrive, but we would be surprised if any do so this year.

Related Reviews and Shortlists