Whether you hit the gym every day or wouldn't know a treadmill from a cross trainer, we're willing to bet that trainers - glorious, glorious trainers - form a significant part of your wardrobe. They're comfortable, functional and stylish - and they'll (almost) never give you blisters.
Luckily for us, 2015 has seen the revival of many of our favourite classic shoes, thanks to Nike, Adidas, Reebok and many more shoewear giants. Check out 20 of our favourite retro offerings here...
See our list of Best Trainers 2019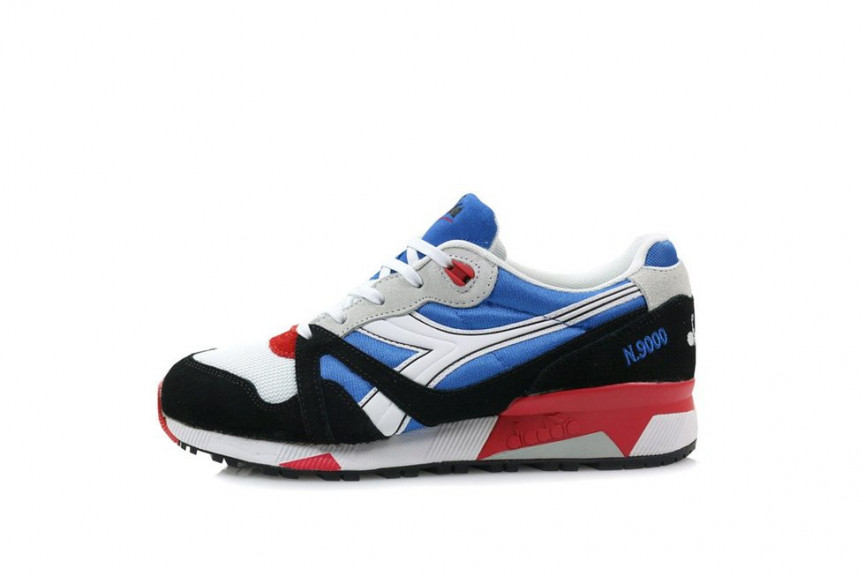 Diadora N9000
Attention, 1990s nostalgics - the new N9000 has landed. Technologically advanced, dangerously comfortable and undeniably good-looking, the revived running shoe remains faithful to the original model, but can now be bought in seven fancy new colours.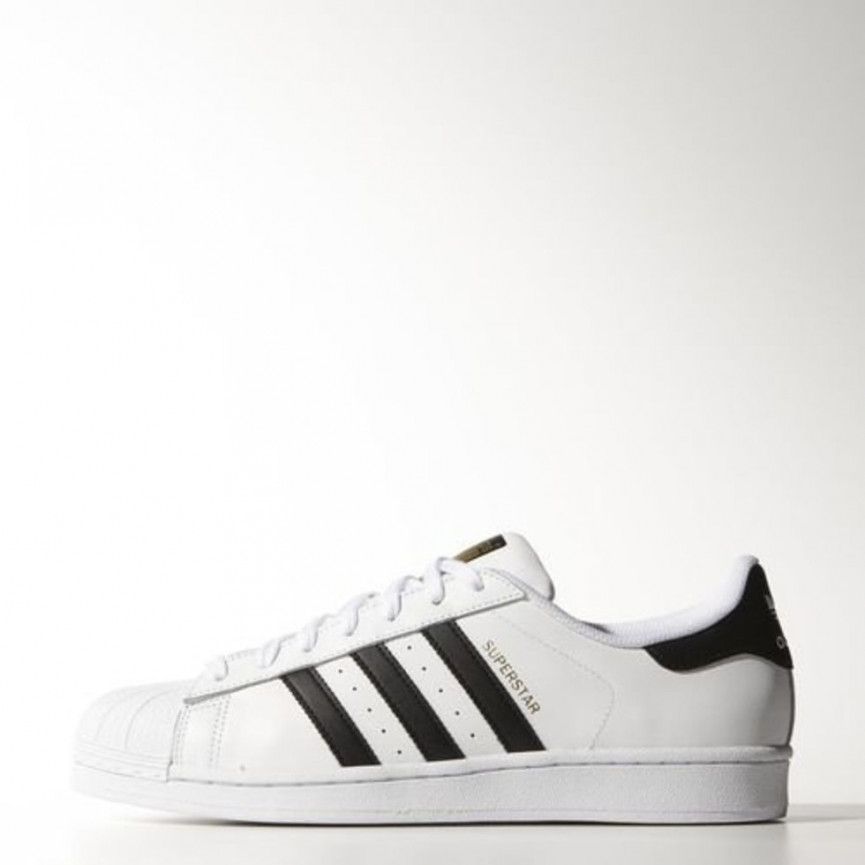 Adidas Superstar Shoes
When it comes to the Retro Trainer Hall of Fame, the Superstars surely have to get a special mention. We wanted them decades ago, we want them now, and we're sure we'll keep wanting them for years to come.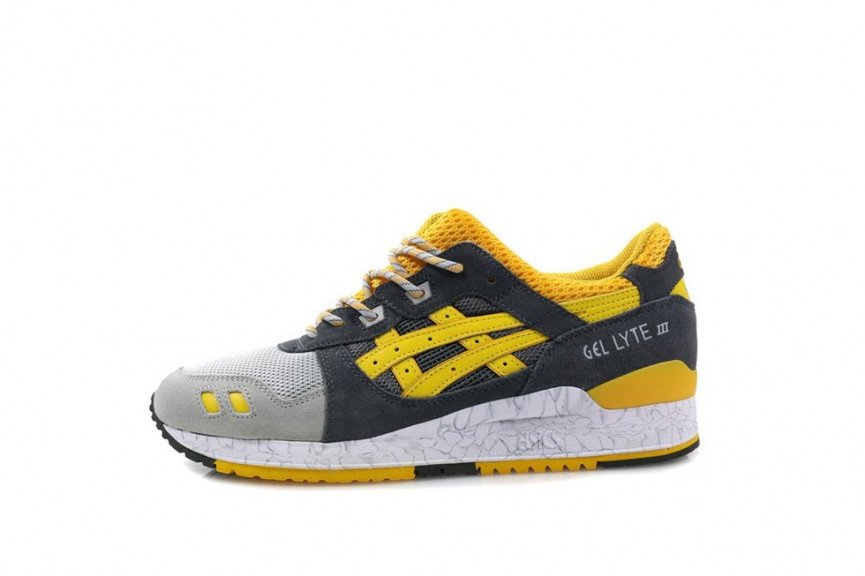 Asics Gel-Lyte III High Voltage
Happy 25th birthday to these 1990s legends, which have been refreshed and rejuvenated since their original release with mesh and suede uppers, bold contrasting colour schemes and a memorable voltage design on the midsole.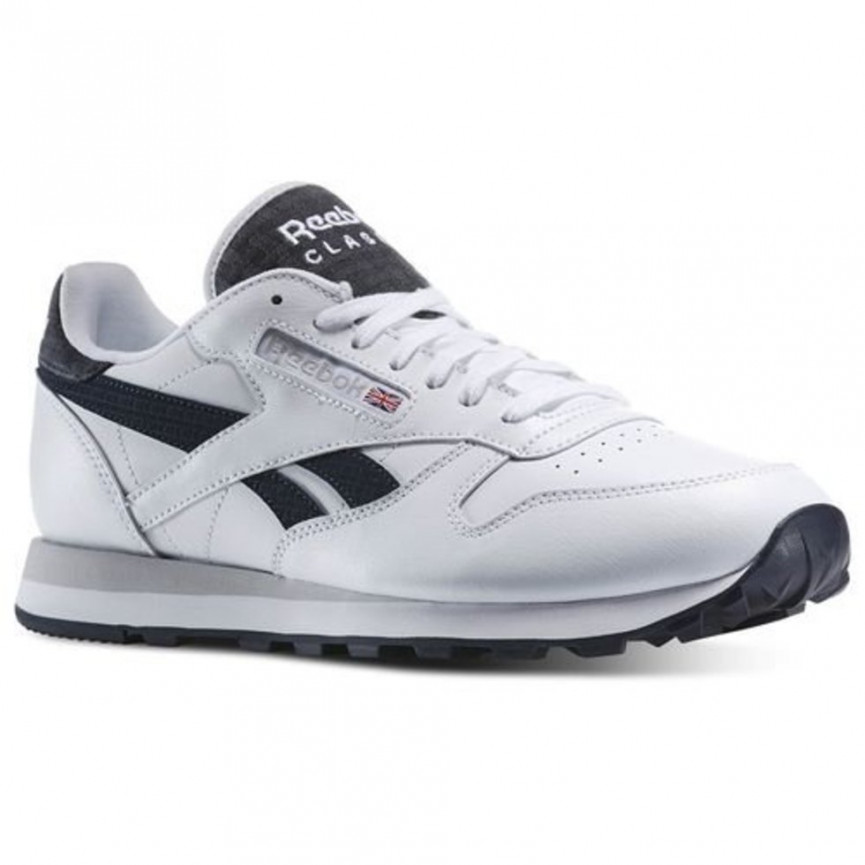 Reebok Classic Leather Pop
While this may (rightly) conjure up images of your Dad on Sports Day desperately trying to win the Egg and Spoon race while sporting these babies, trust us when we say that these no longer belong in the domain of embarrassing fathers. Teamed with the right pair of jeans and a laid back T-shirt, these Reebok classics will actually work for the 21st century.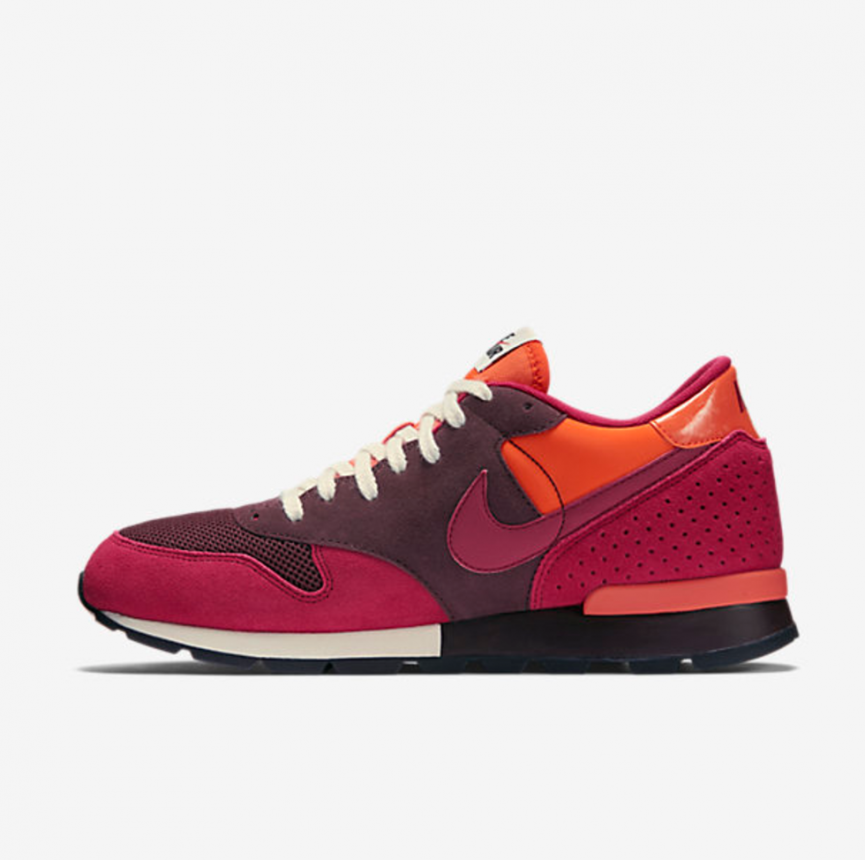 NIKE AIR EPIC
In what could be a telling sign of an impending 1980s revival, the Nike Air Epics are back, and this strange but somehow compelling orange, pink and burgundy blend is certainly eye-catching. It's available in yellow and blue too, if you're not feeling brave enough for the burgundy.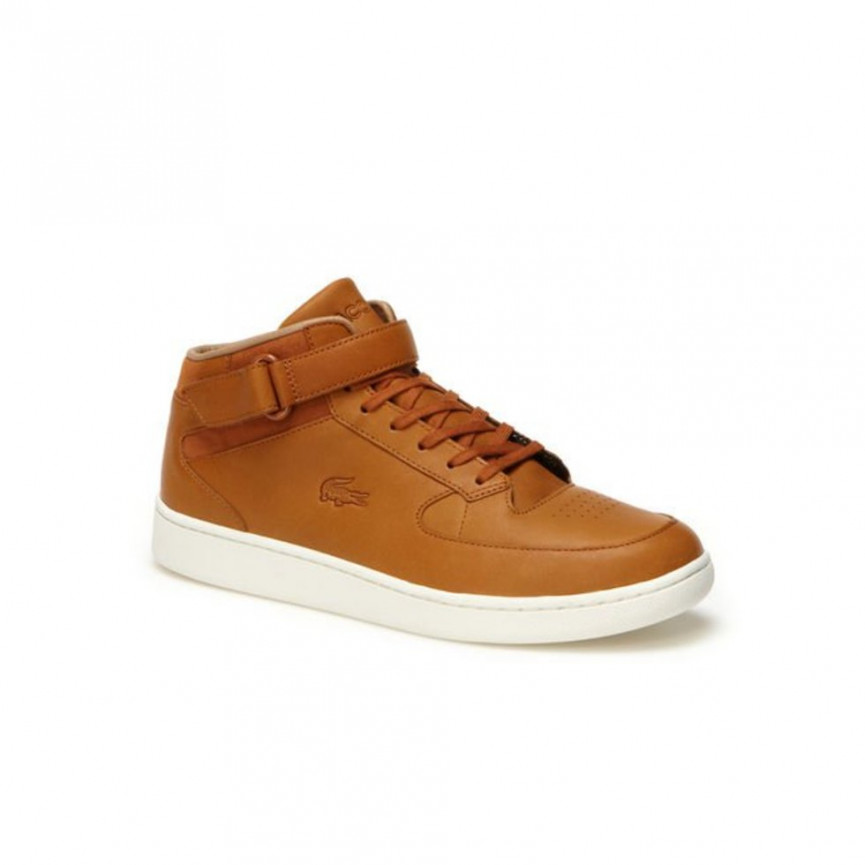 Lacoste BLACK NAPPA LEATHER AND SUEDETTE TURBO TRAINERS
If you're the kind of guy who wears trainers as a style statement rather than to feel the burn, these tan classics should be your go-to pair. They would look great with a pair of jeans and a cool jumper - but also have the inbuilt technology to serve you well as a pair of actual trainers (should you need to run for the bus or do something equally taxing).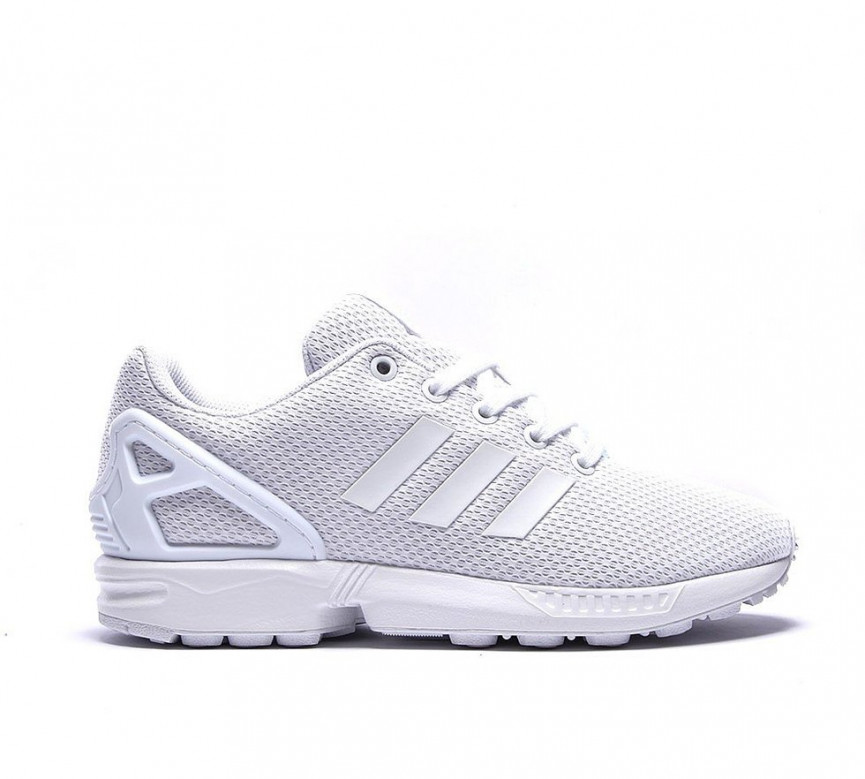 Adidas Originals ZX Flux Trainer
Chunky, squishy and bright white, these retro goodies inspired by the mid-80s ZX runner are a modern twist on a sports classic. You'll go mad trying not to get them dirty, though.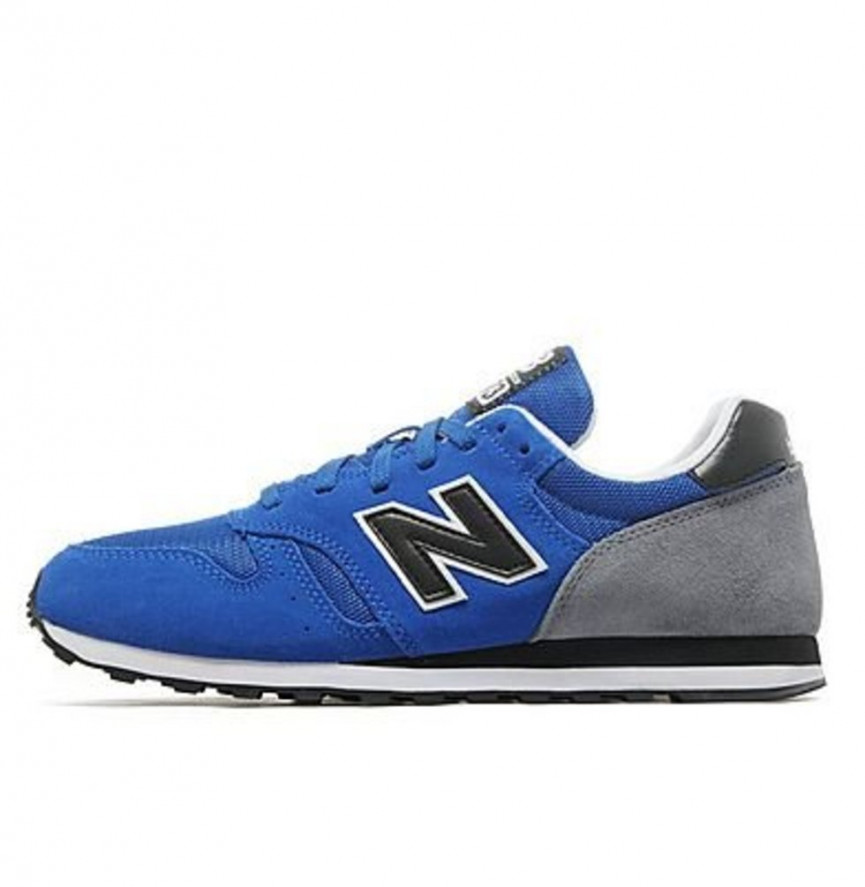 New Balance 373
New Balance are true pros when it comes to reviving old school classics. These bold blue and grey trainers are athletic without being clunky and cool without being ostentatious.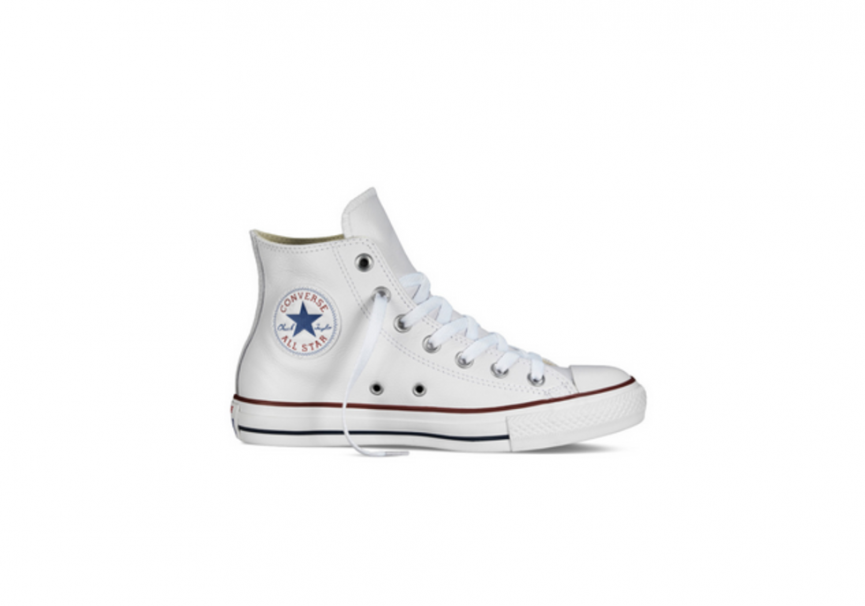 CHUCK TAYLOR ALL STAR
It doesn't get more retro than a pair of battered Converse All Stars - and which other shoe design do you know that has steadfastly remained cool for nearly 100 years? Your parents wore them, you wear them and your kids, grandkids and great-grandkids will wear them too - have no doubt.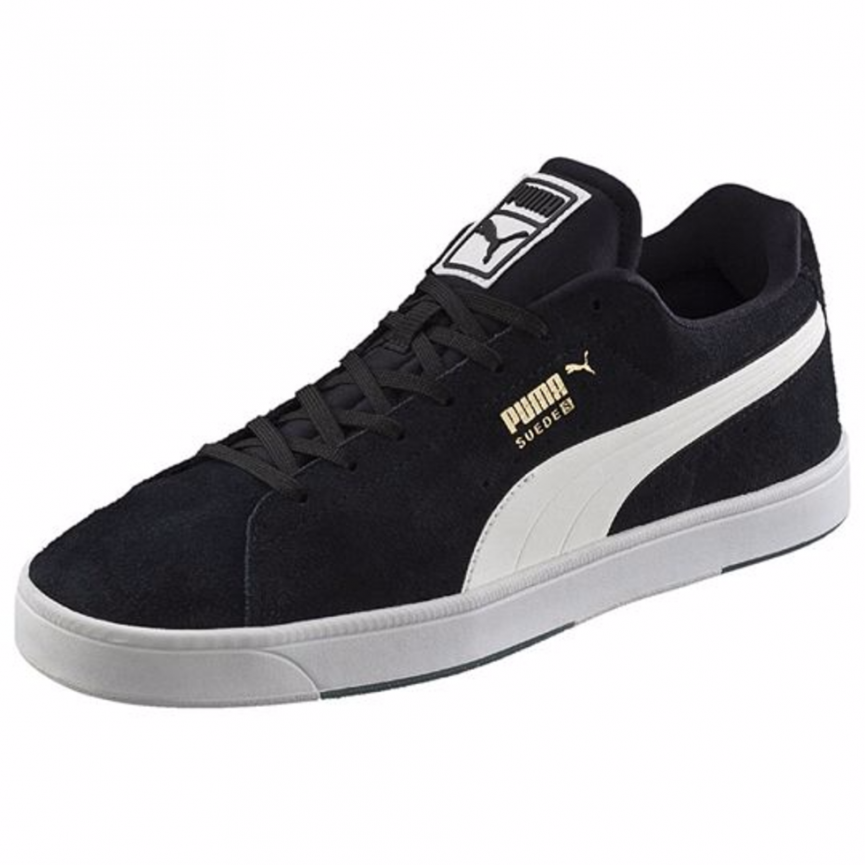 PUMA SUEDE S TRAINERS
The most iconic of all Puma's designs, the classic suede sneaker shows no signs of going out of style, and remains the perfect hybrid between a sports shoe and a smart shoe.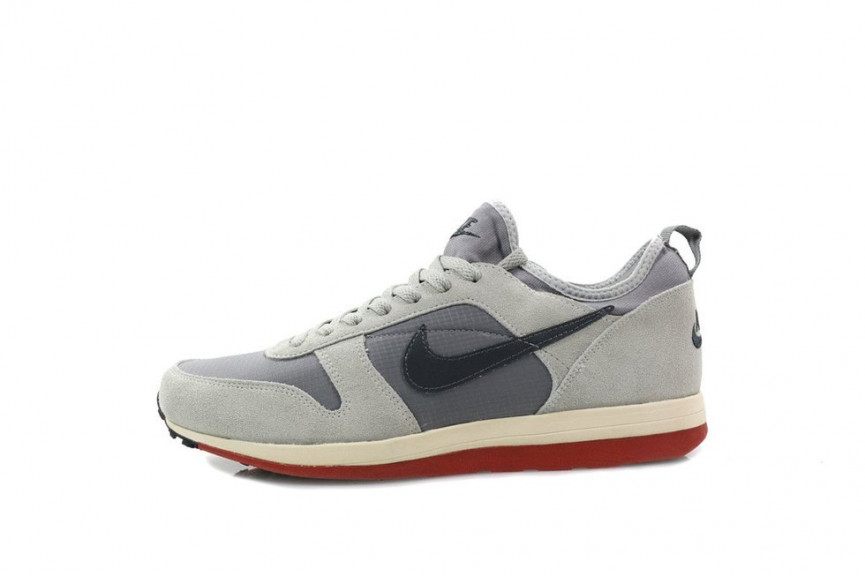 NIKE ARCHIVE 75.M TRAINERS
It's forty years since the Nike Archive '75 made a splash on the trainer scene as an early racing shoe prototype.The 2015 version boasts a distinctly old-school vibe, with a woven heel pull, two-tone midsole and a leather version of that ubiquitous swoosh.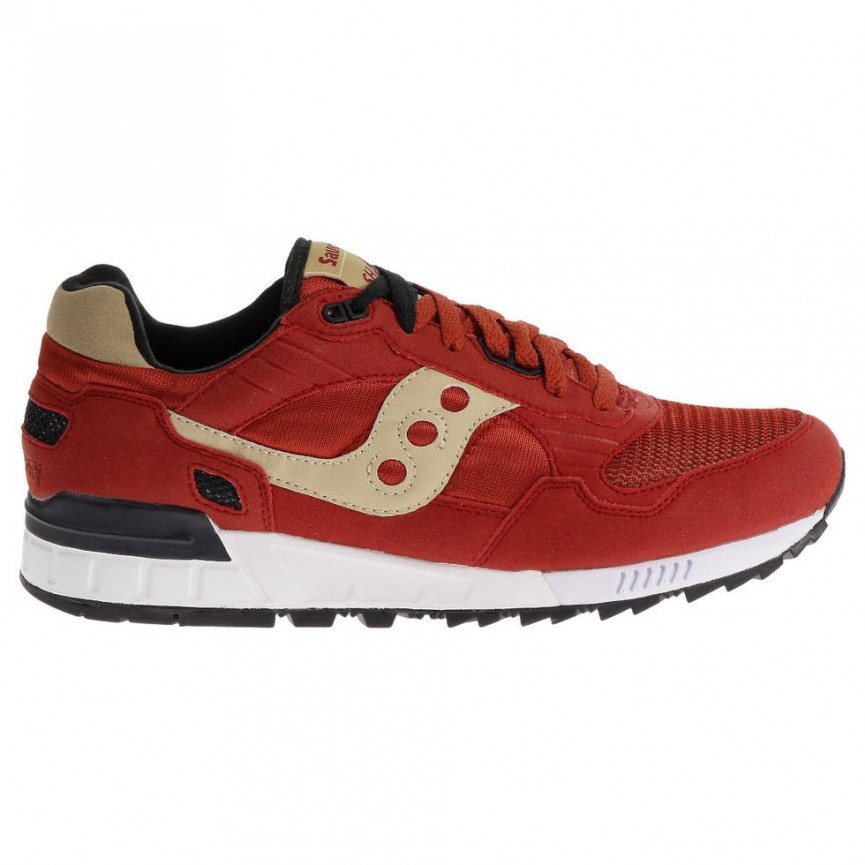 Saucony SHADOW 5000
Another fresh vintage shoe, the Saucony Shadows are durable and fashion-forward both on and off the running track.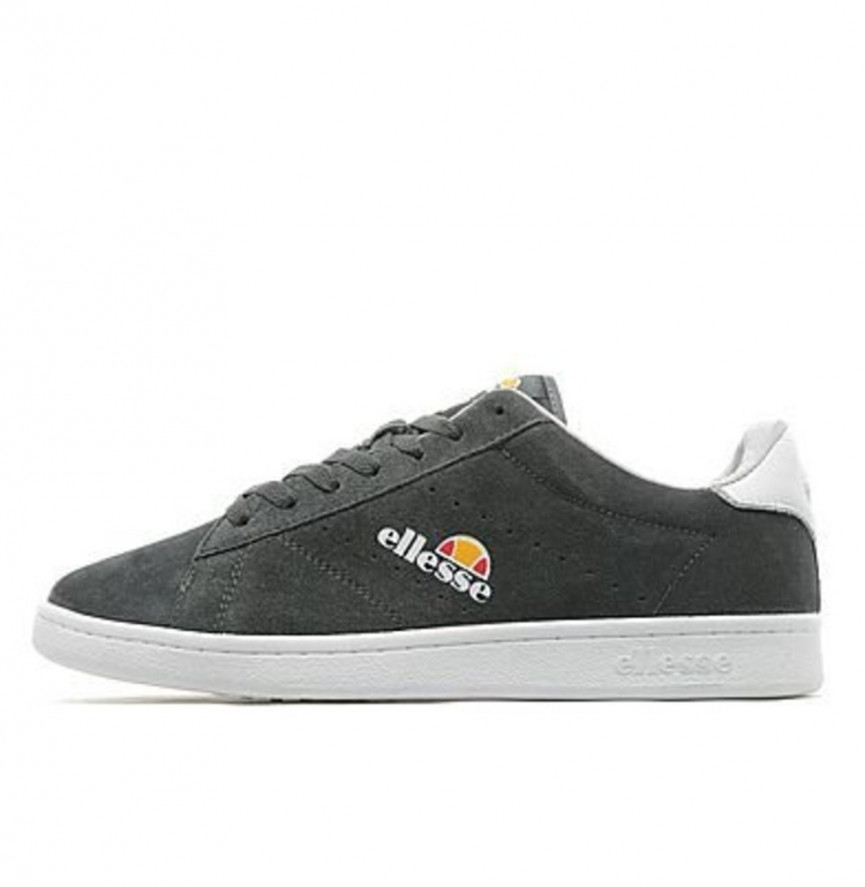 Ellesse Anzia Suede
If you're more into Wimbledon than Wembley, you'll no doubt be a fan of Italian brand Ellesse's retro Anzia shoe already. This suede shoe is continental old world cool at its finest.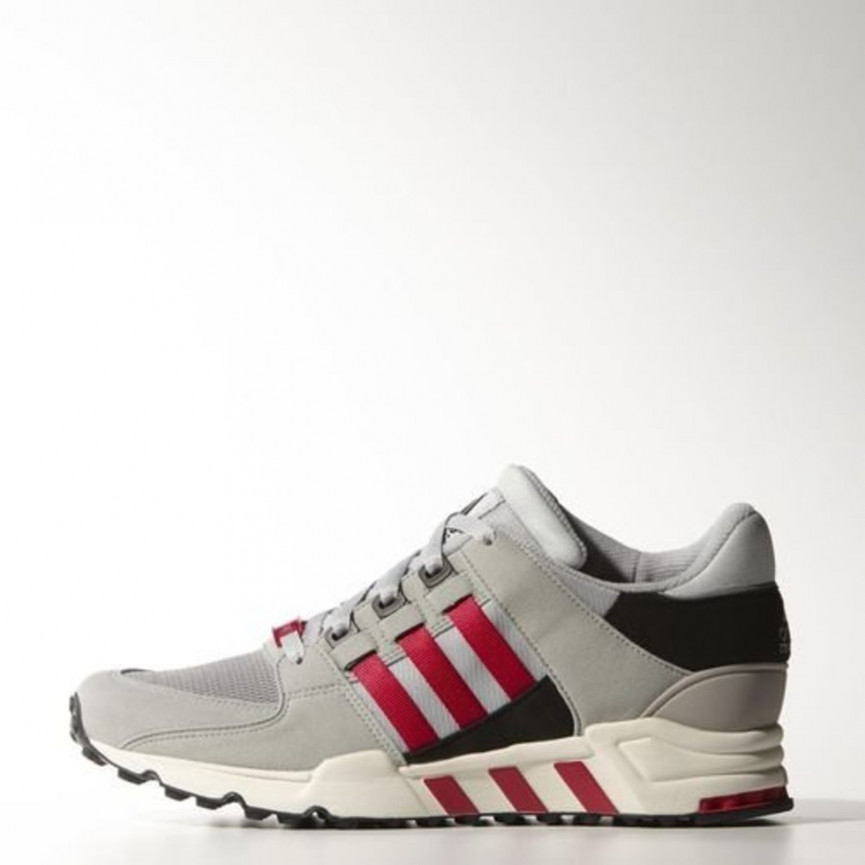 Adidas Equipment Running Support 93 Shoes
Unashamedly 90s, the Equipment Running Support shoes are back in business in their original colours and materials. They might say 'Dad shoes' to some people, but we're all in favour of a 90s revival.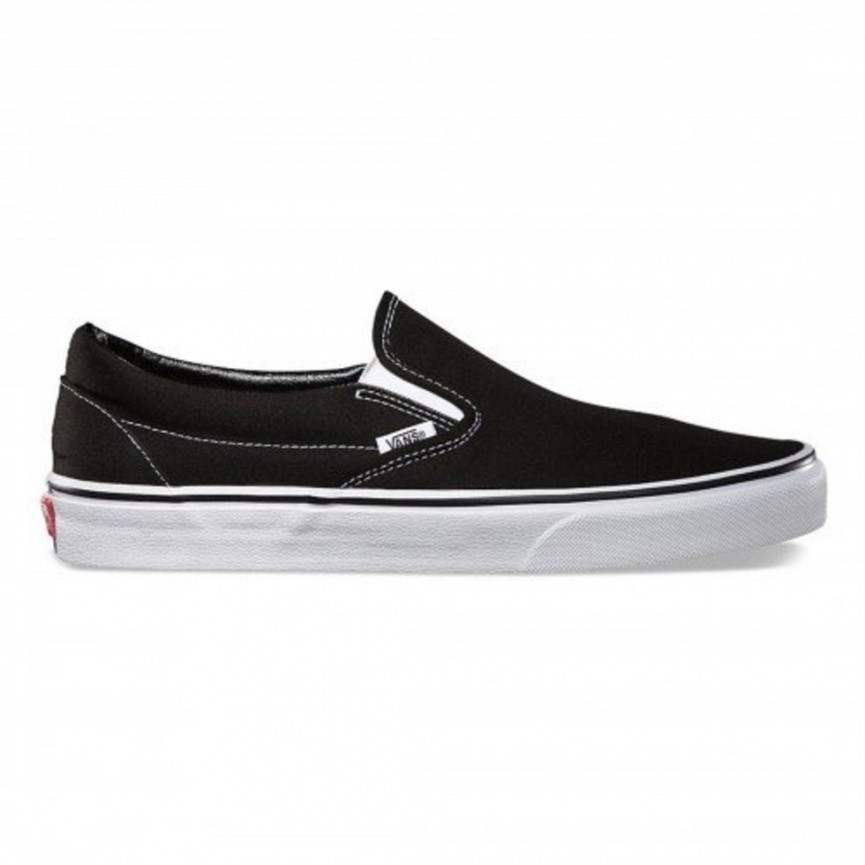 Vans CLASSIC SLIP-ON SHOES
Even if you'd rather try to fly than pick up a skateboard, you can't deny the allure and simplicity of the Classic Slip-Ons. Nearly 40 years old, the design is still as crisp, cool and wearable as ever.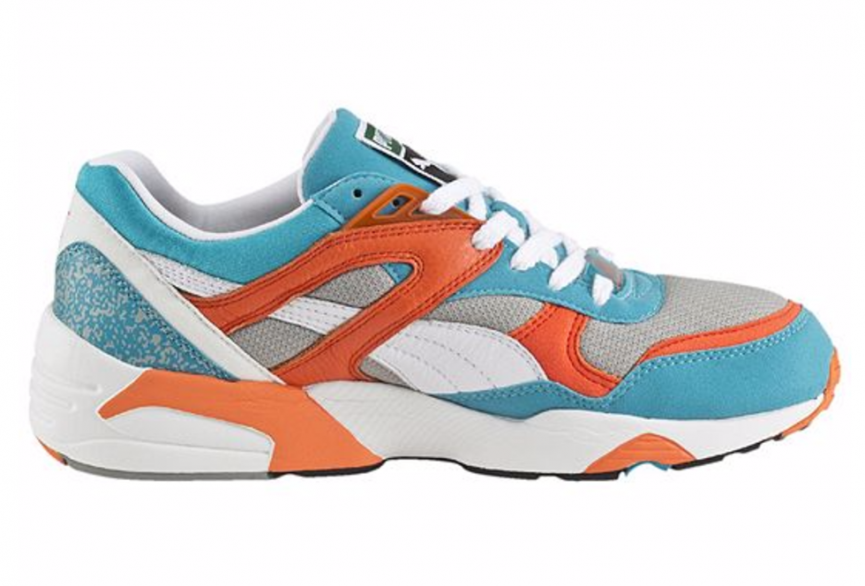 PUMA TRINOMIC R698 TRAINERS
First introduced in the 1990s, the Trinomic trainer is back with a bang, incorporating the modern technology and bold design to ensure its continued popularity over twenty years later.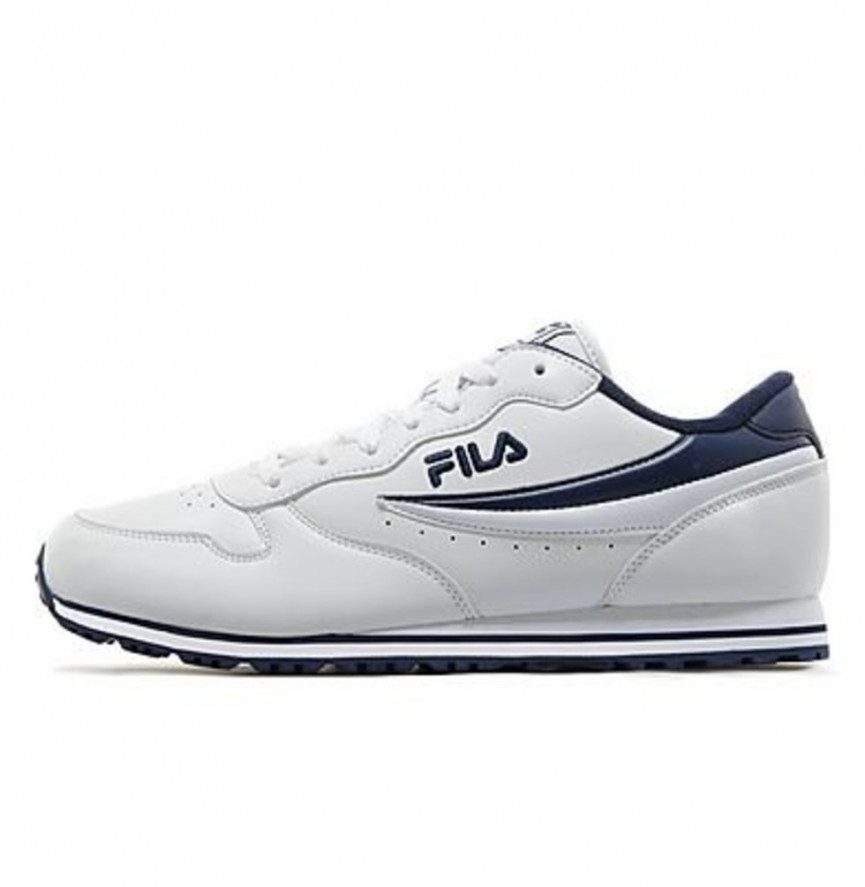 Fila Euro Jogger
Put these on, close your eyes and you will probably feel like you've just stepped back into your school gym and are waiting to be picked for a game of benchball. Unashamedly ancient-looking, yet also somehow achingly cool, these Fila shoes are like a cosy leather time machine.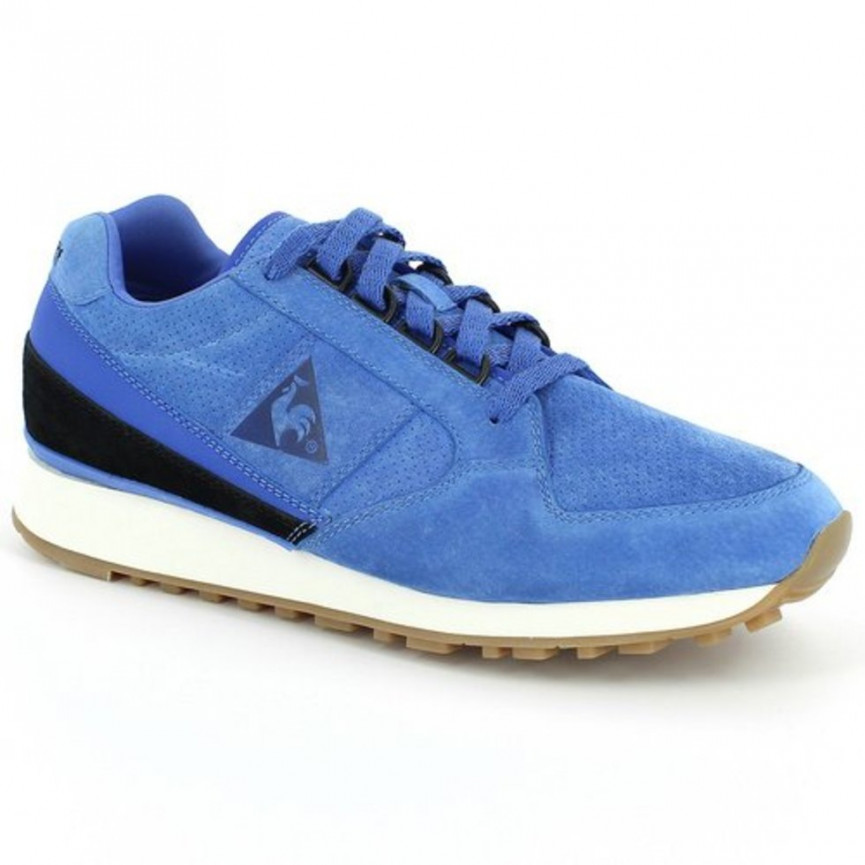 Le Coq Sportif ECLAT NUBUCK
In what will be a dream come true for nostalgic shoe-lovers, the Eclat 89, originally released in 1985, has recently been re-released. Keeping the original thick rubber sole and plastic heel cap, the base has now been reinforced and it also features a nifty new woven strip to take the old classic into the 21st century.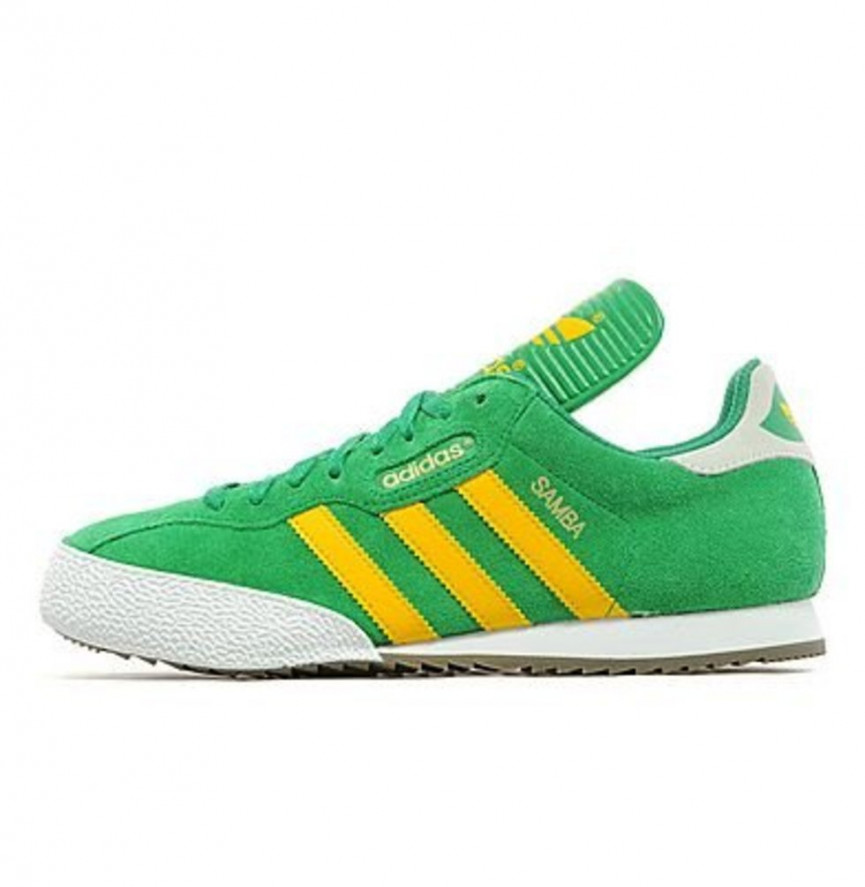 Adidas Originals Samba Super
Gear up for the 2016 Olympics in style with these Brazil-inspired kicks, in which the time-honoured indoor football shoe gets a colourful makeover.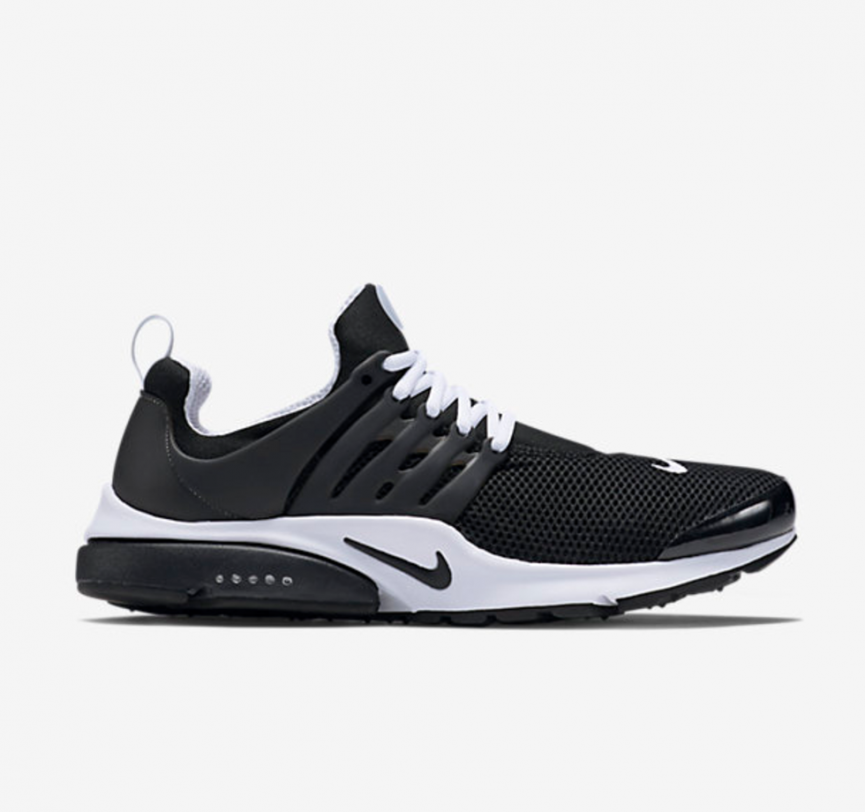 Nike Air Presto
It's kind of depressing that a shoe invented in the Noughties should be deemed as 'retro', but sadly, enough time has passed for these lightweight 'T-shirts for the feet' to be relaunched for a modern audience - leaving the rest of us counting our grey hairs.