Struggling to think of what to do with all that spare cash you've saved on travel expenses? Yeah, we thought so.
Here are the coolest gadgets for you and your bike. Cycle safe.
See our lists of best bike lights and Best Folding Bikes for your Work Commute for more ideas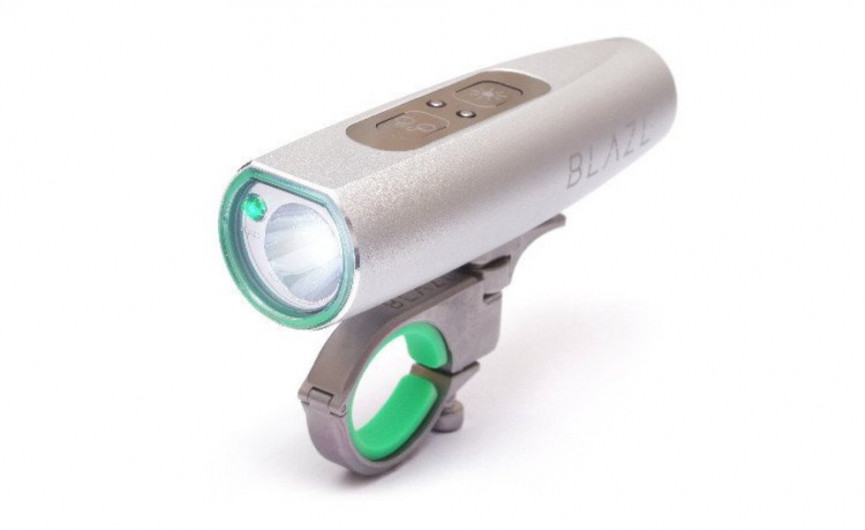 BLAZE LASERLIGHT
It's true that the night is dark and full of terrors. Especially if you're cycling home on a Friday night through Soho. This light projects a laser bike outline that shows up under headlights and streetlamps, encouraging a safe distance between you and everyone else.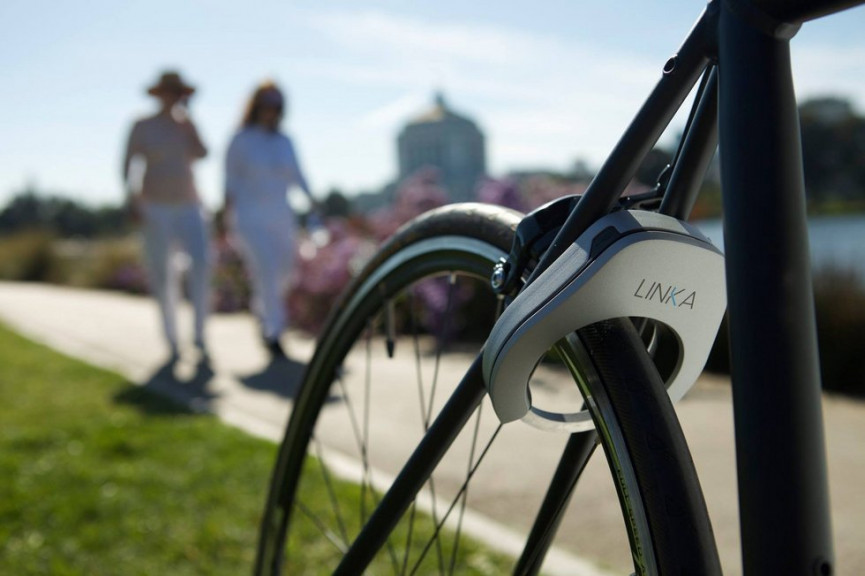 Linka smartlock
This is no run of the mill chain - it's essentially a SWAT team for your bike. It'll send you push notifications if it senses someone attempting to hack it off, deafening them with a 100 dB alarm. In the case of a thief succeeding in cycling off, the lock has a geolocator to help you catch up with them - also handy if you've forgotten where you parked it before "having a quick one with the lads" last Friday.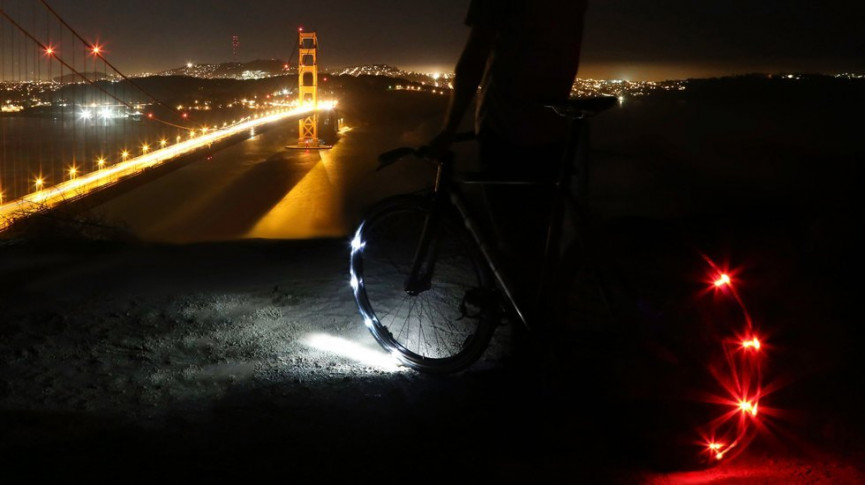 Revolights
You've got lights on your handlebars, blinkers on your helmet, a reflective jacket and a laser projector - where else can you stick something flashy to help keep you out from under the wheels of night traffic? On your own wheels, with a set of the Revolights. Mounted on your spokes, the LED strips only illuminate when they sense they're orientated to the front (or rear, in the case of the back wheel) of the bike. Swish.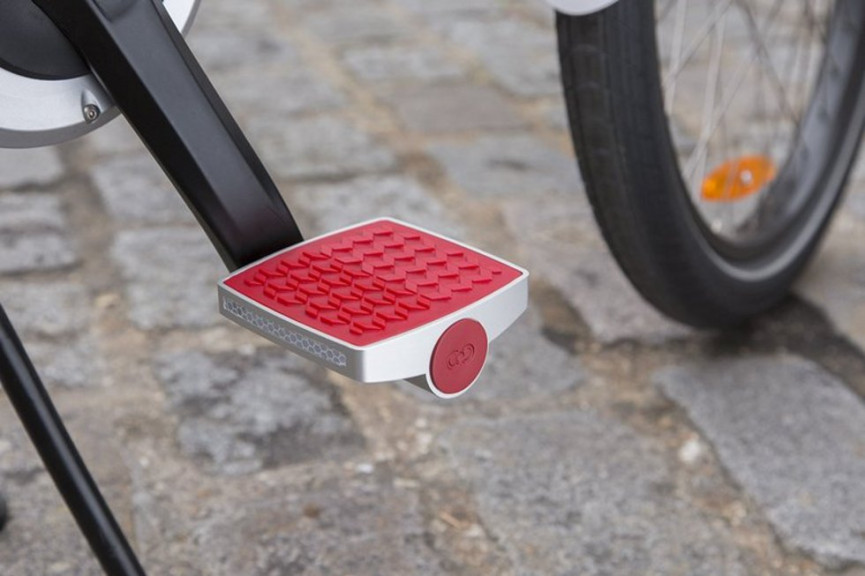 Connected Smart Pedal
Humble in appearance, the Connected Pedal is packed with an array of GPS tricks: as soon as the pedal starts to rotate, sensors activate and begin recording the bike's route. Inclines and speed are measured, providing the rider with a picture of just how hard they pushed themselves (or didn't) over their journey via an accompanying app. As data is contained within the pedal, you won't have to bring your phone with you on every ride to track your activity, and there's no need to charge the pedal either, with all its power generated by the motion of pedalling.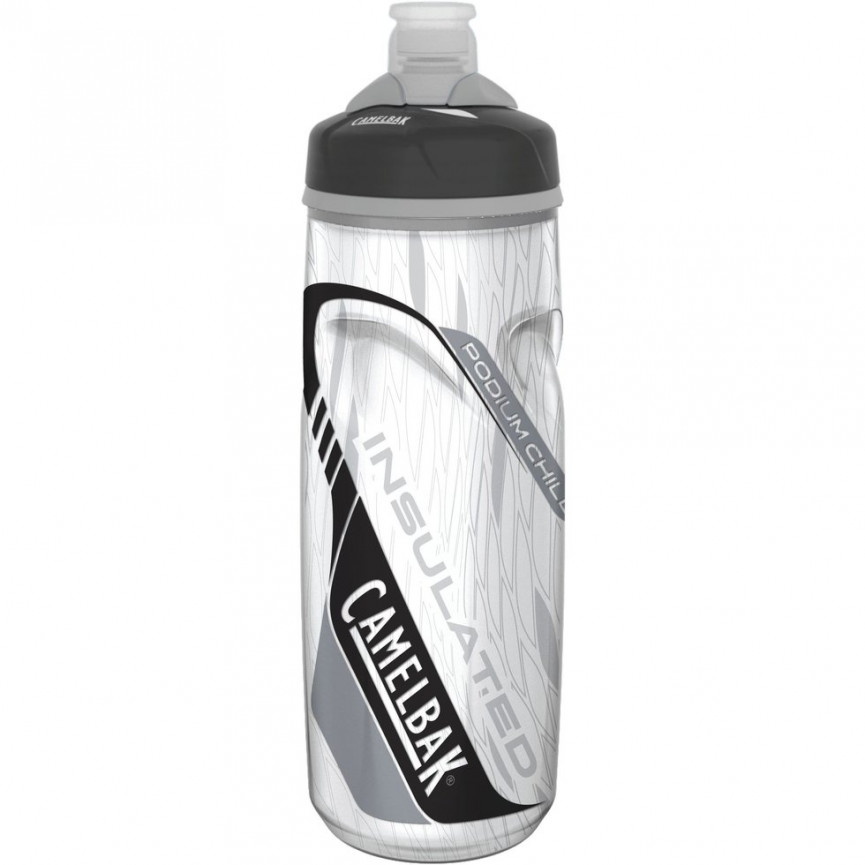 CamelBak Podium Ice Bottle
We like to think of this as a Coors can for your water. The Aerogel Insulation keeps your water cold for 4x longer than your regular gym squeeze, making for the perfect summer staple. And it keeps your Joe warm too, should you wish to squirt rather than sip.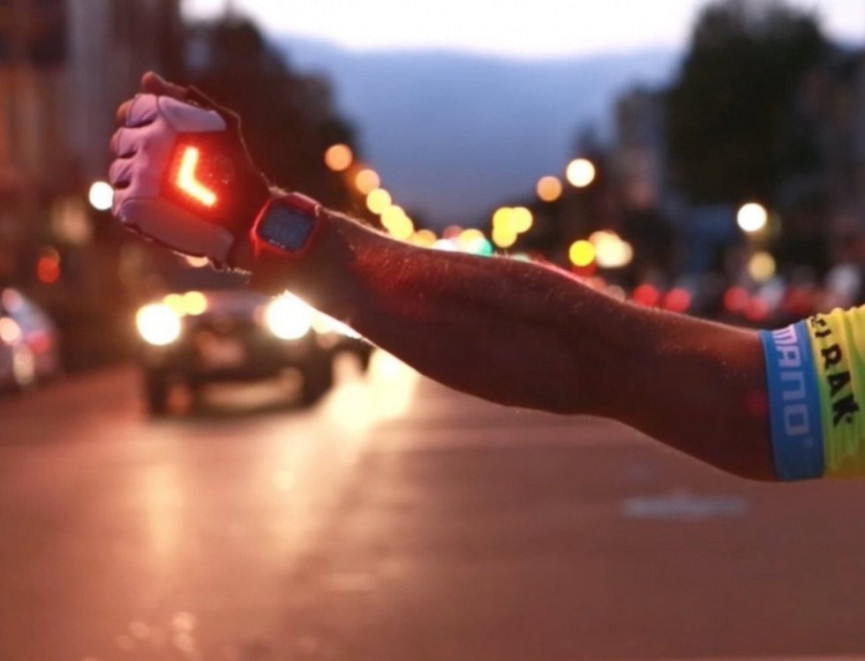 Zackees Turn Signal Gloves
Your bike is unlikely to look like something out of Tron, but that doesn't mean you gloves can't. The Zackees have turn signals built into the back of each hand, which are activated by touching the metal contacts on your thumb and the side of your palm.
T2 bike helmet
There's no need for clipping flashing lights to your bike and looking like a raver who got turned away at the door. This helmet has LED lights integrated into it, protected from smash-proof polycarbonate. The front and backlights flood the road in front of you and behind, and there's no need for battery replacement - just juice up via USB and you're good to go again.
Siva Cycle Atom
Ever thought of how much kinetic energy you create on your commute to work? Probably enough to charge your phone. Sticking the Atom onto your rear hub, the energy from your wheel is fed into a battery pack which can charge your phone as you cycle.
Scosche BoomBottle H2O
Headphones might get you killed on the road, but music has less of a chance of doing so. This Bluetooth speaker slips into your water cage, is totally splash and mud proof and if you so happen to find yourself in a body of water, it also floats. Just be prepared for the stares at the traffic lights.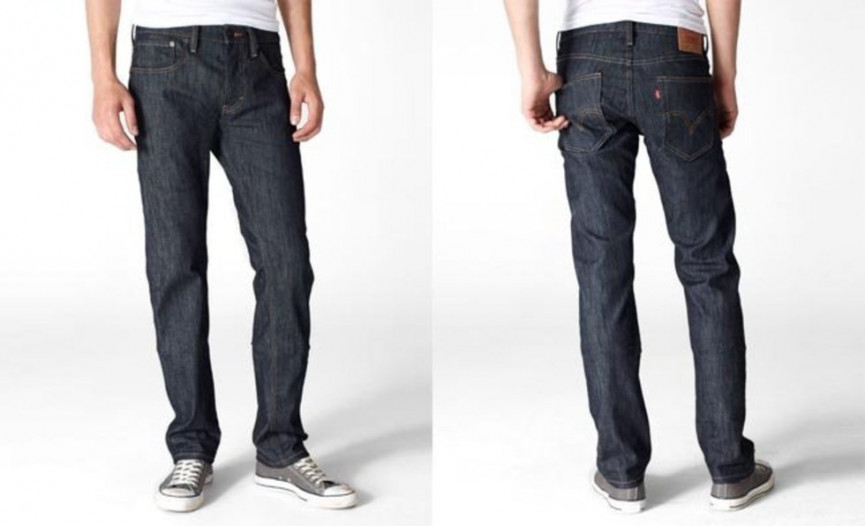 Levis 511 Commuter Jeans
Timeless denim with a new age twist? Sounds like it could be a hipster parody. But one we're on board with. The seams are reflective, the fabric forgiving and it's coated in NanoSphere which repels water and mud.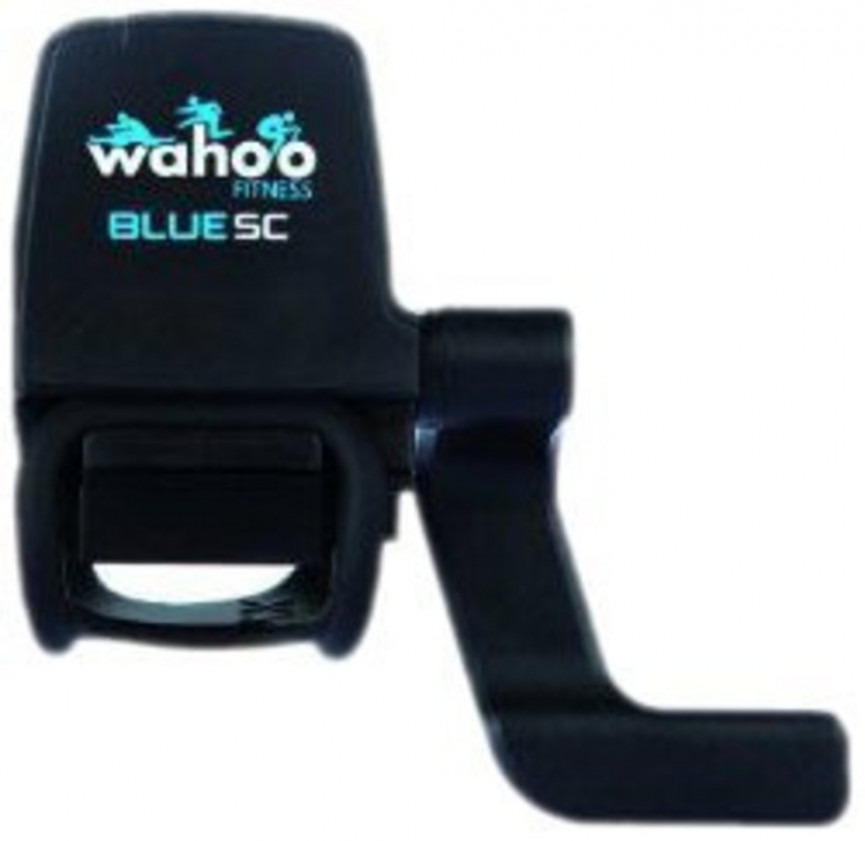 Wahoo Blue SC Speed and Cadence Sensor
This is essentially a FitBit for your bike, tracking your speed, cadence and distance travelled. It'll ping all this data to your phone for you to obsess over after another "record commute".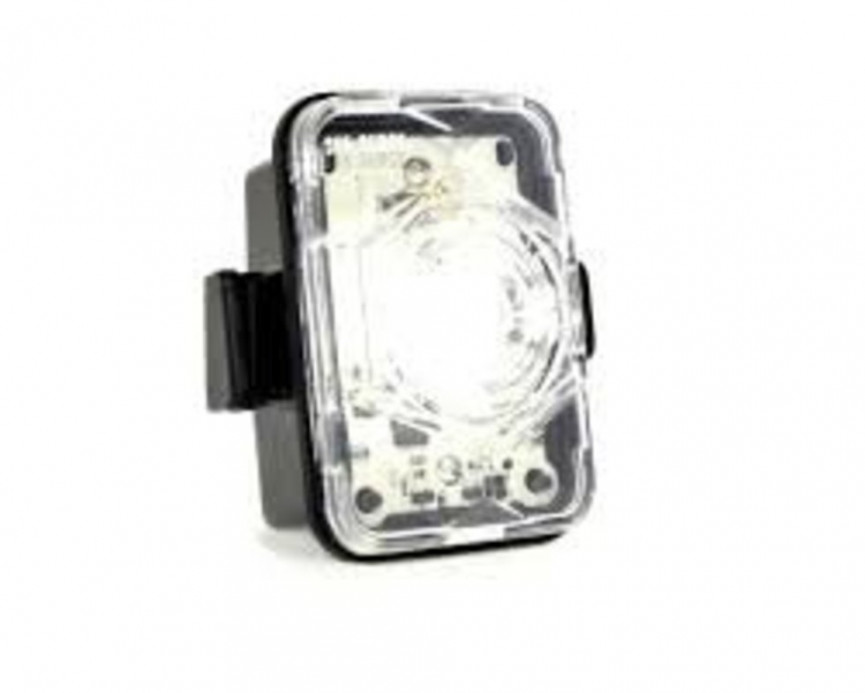 See.sense lights
With built in sensors, these lights use an accelerometer and a light sensor to recognise road scenarios, such as the headlights of an approaching car, or if a cyclist is riding onto a roundabout or arriving at a road junction. The light then reacts by flashing brighter and faster, making the rider more visible to other people.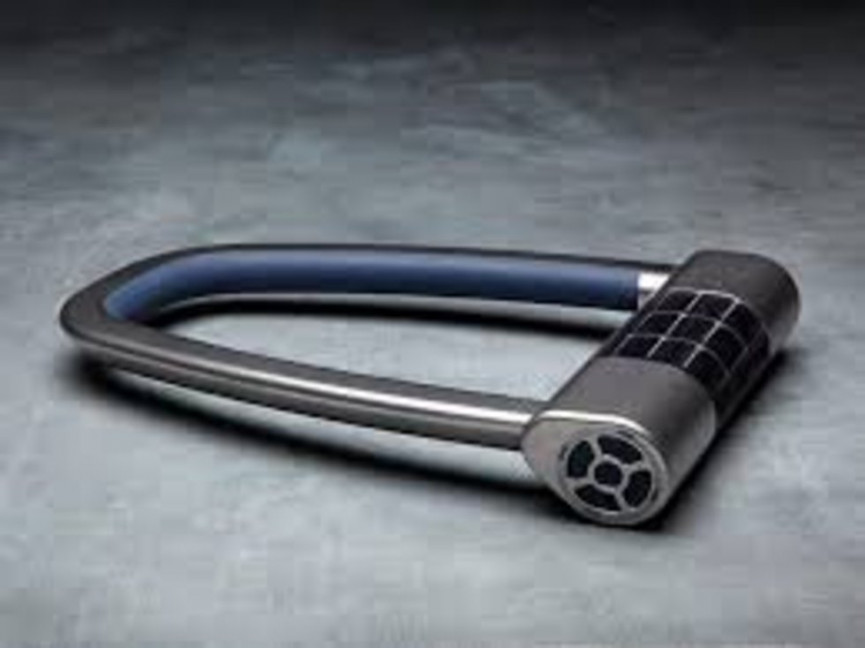 Skylock solar powered cycling lock
The days of searching for your keys at the bottom of your back pack so you can get on your way are over. The Skylock is charged up by solar power and is keyless; you gain entry through your phone. So don't lose your phone, okay?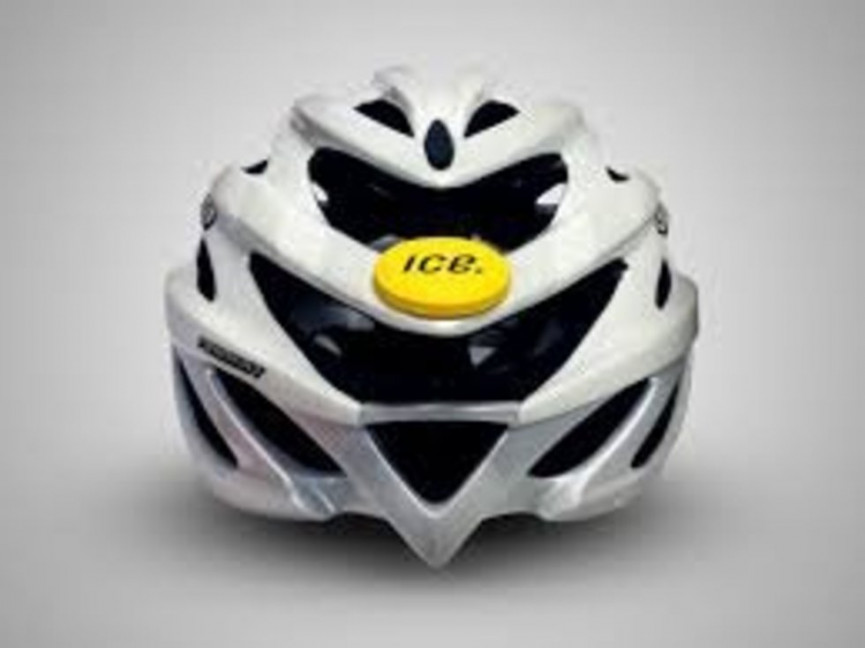 iceDot Crash Sensor
Attaching this little disc to your head has the ability to ensue panic in all your loved ones. It senses if a rider has crashed and sends an automated message to your chosen few. Here's hoping it doesn't send anything out if you just drop your helmet.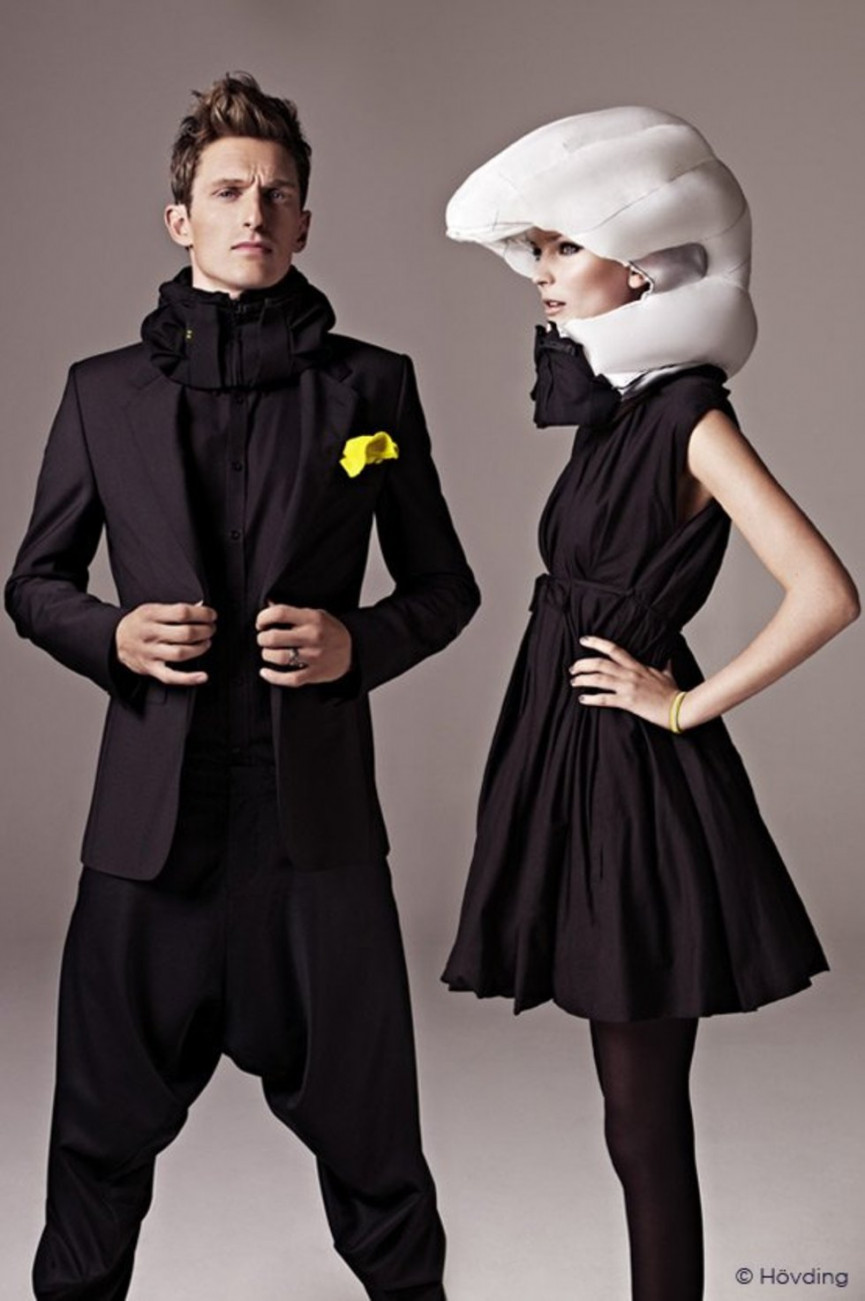 Hovding, the Invisible Bike Helmet
We'll admit this is probably the strangest entry in our list. It's essentially a snood that pops up like an airbag when you fall off your bike, or crash into something. Sure, it looks silly when it's deployed, but it might just save your life.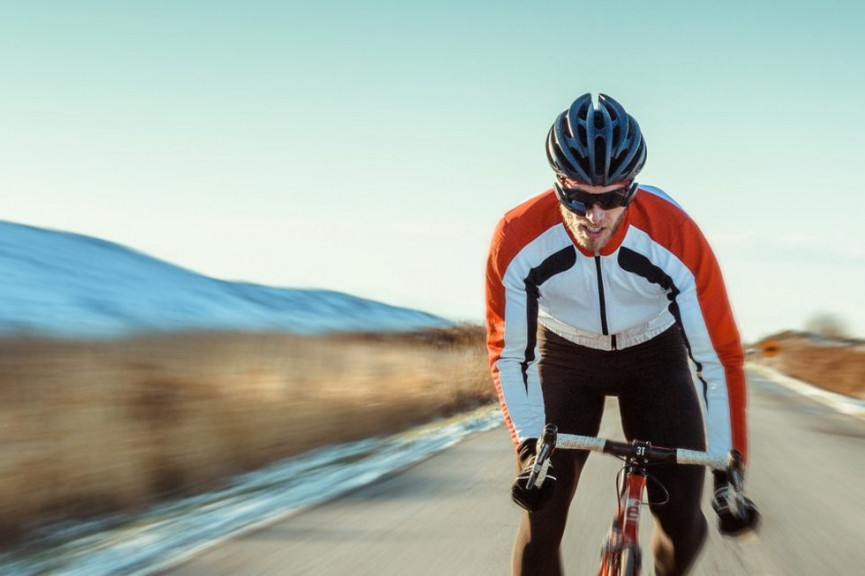 Recon Jet smart glasses
Like Google glasses for cycling enthusiasts, giving you live ride data, directions and a built in gyroscope.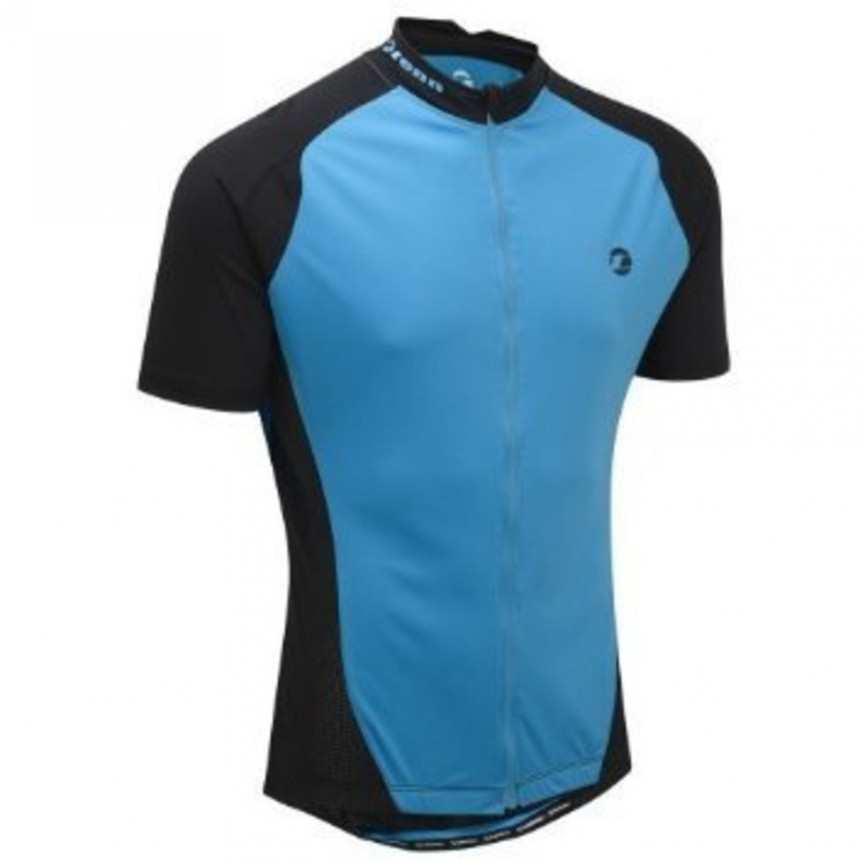 Tenn Blend Jersey
It's a shirt made of coffee grounds. Yes, we're serious. According to Tenn the grounds infuse the top with high wicking and fast drying properties, and also offer excellent UV protection.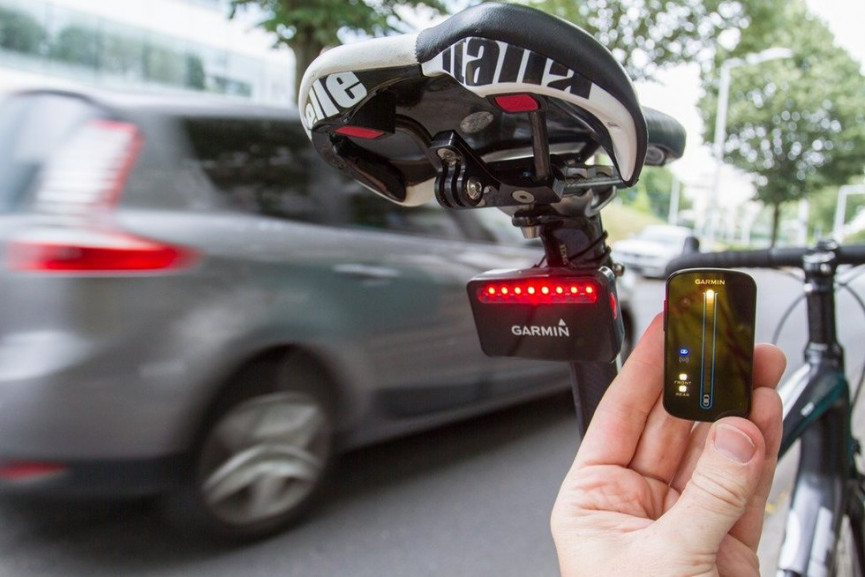 Garmin Varia Radar
Garmin's new Varia Rearview Bike Radar is a rear light that scans up to 140m behind a bicycle for traffic. It then hands that data on to either a compatible Garmin Edge system or a standalone handlebar-mounted unit with an array of lights to warn riders of what's behind them and how fast it's approaching.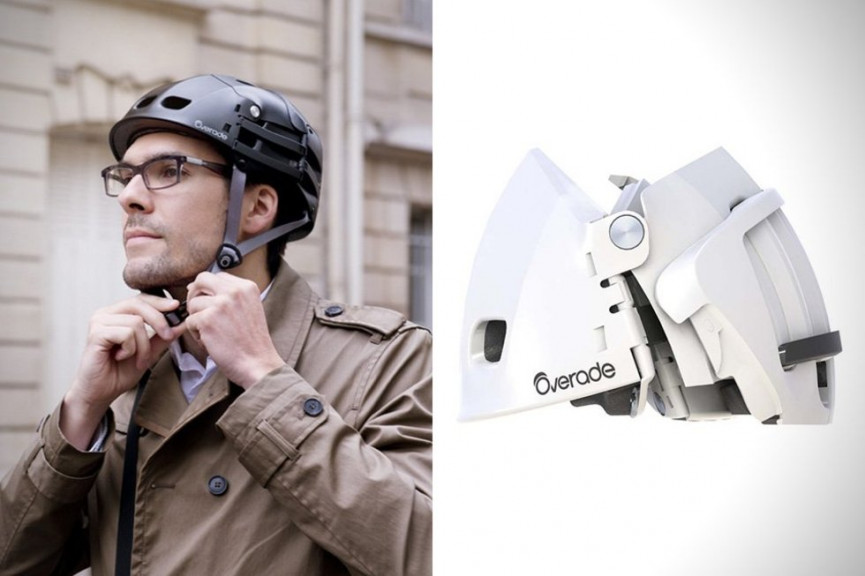 Overade helmet
When it comes to trying to shove your helmet in a bag packed with this mornings cycling gear, the struggle is real. Overade folds down into a compact size, making it easier to store. At full size it has 14 ventilators to help you keep a cool head, without scrimping on safety.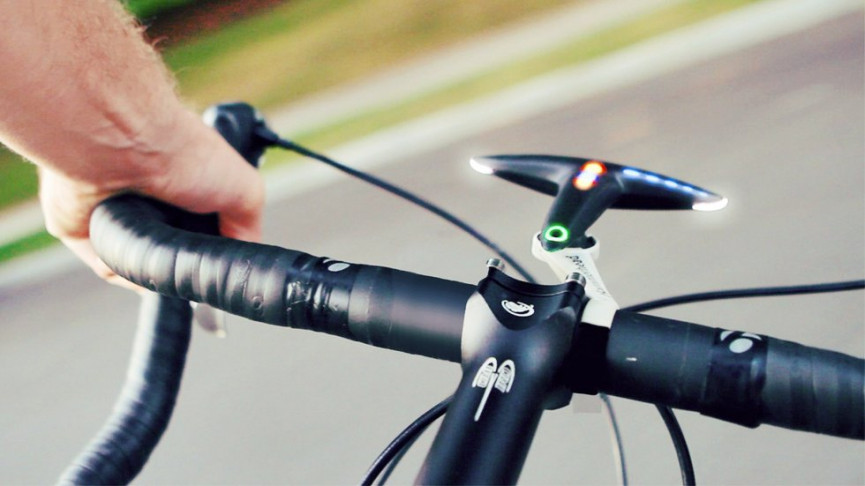 Hammerhead navigation
Shaped like a T and perfectly sized for your handle bar, there's a new sat nav on the block. Using LED lights only, it links to the app on your phone and directs you through a series of dots. And there's no voice that sounds like it would rather be eating sand. On yer bike, gentlemen.