ShortList is supported by you, our amazing readers. When you click through the links on our site and make a purchase we may earn a commission.
Learn more
15 Things You (Probably) Didn't Know About Get Him To The Greek
15 Things You (Probably) Didn't Know About Get Him To The Greek Russell Brand got his shot at being a movie star with Get Him To The Greek, a spin-off of Forgetting Sarah Marshall, a film Brand stole from several much bigger names.
Here are 15 things you almost definitely don't know about Get Him To The Greek, unless you are Russell Brand's mum.#
CHECK OUT 15 THINGS YOU (PROBABLY) DIDN'T KNOW ABOUT FORGETTING SARAH MARSHALL
(Images: AllStar)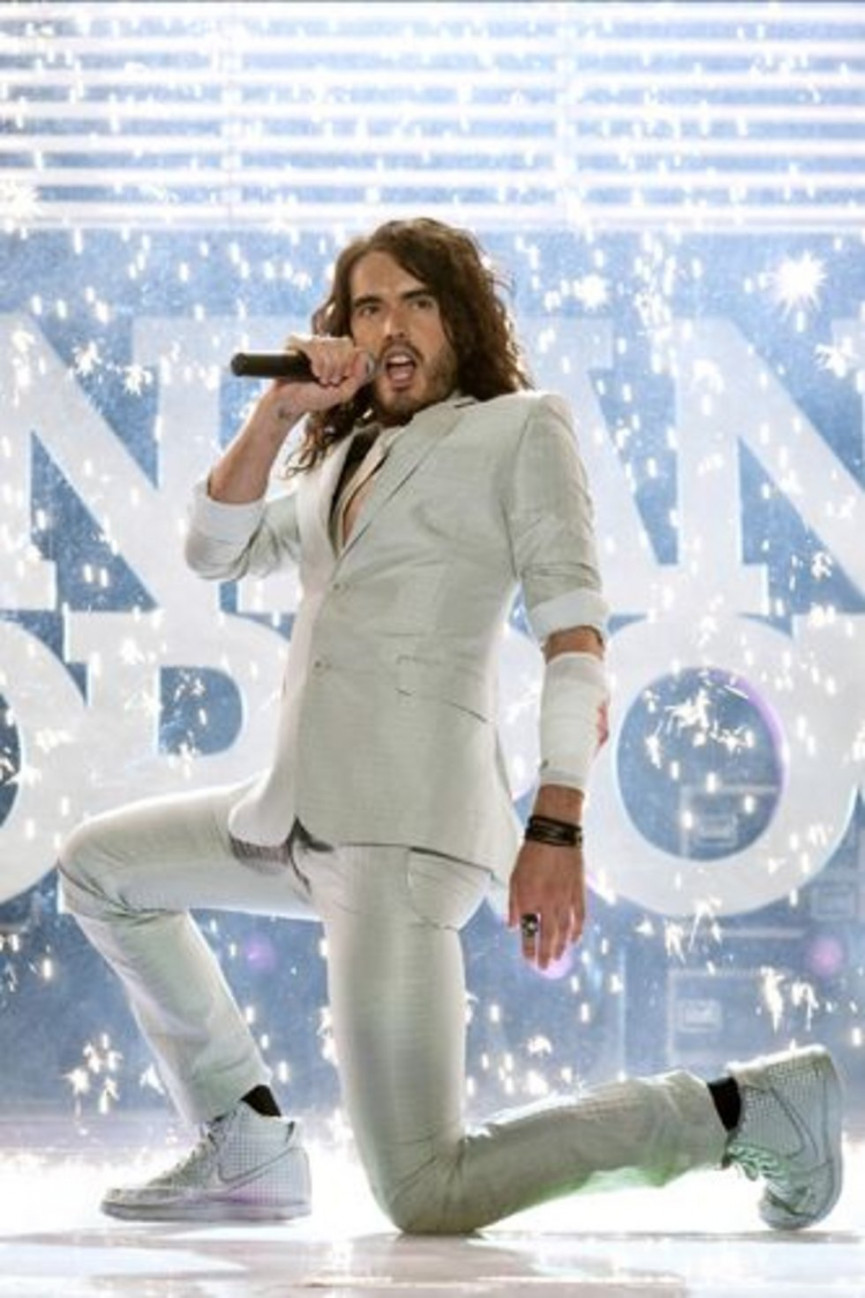 1.
A solo film for Aldous Snow was announced just a week after the release of Forgetting Sarah Marshall, the film in which the character first appeared in a supporting role.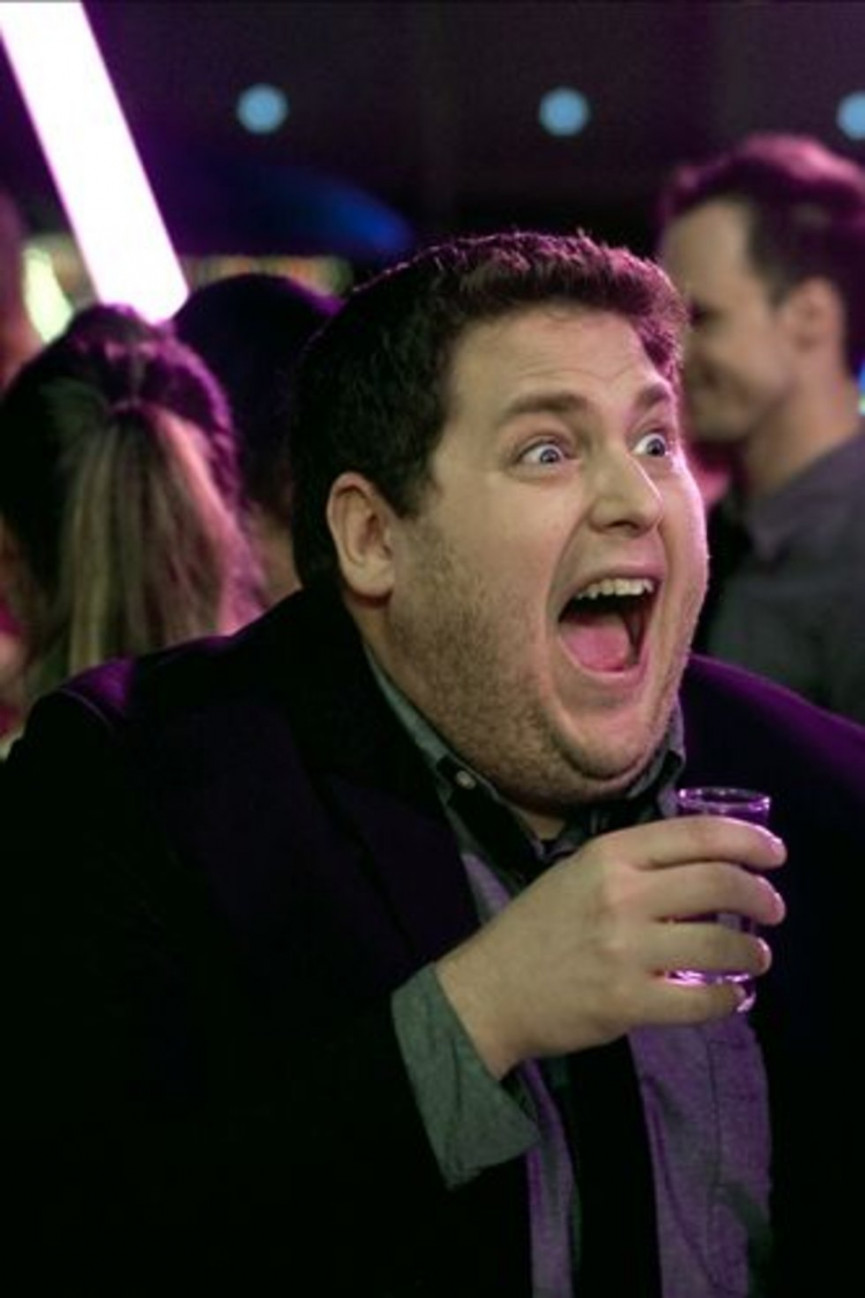 2.
During filming of a scene between Jonah Hill and Elisabeth Moss, a 4.0 earthquake hit LA.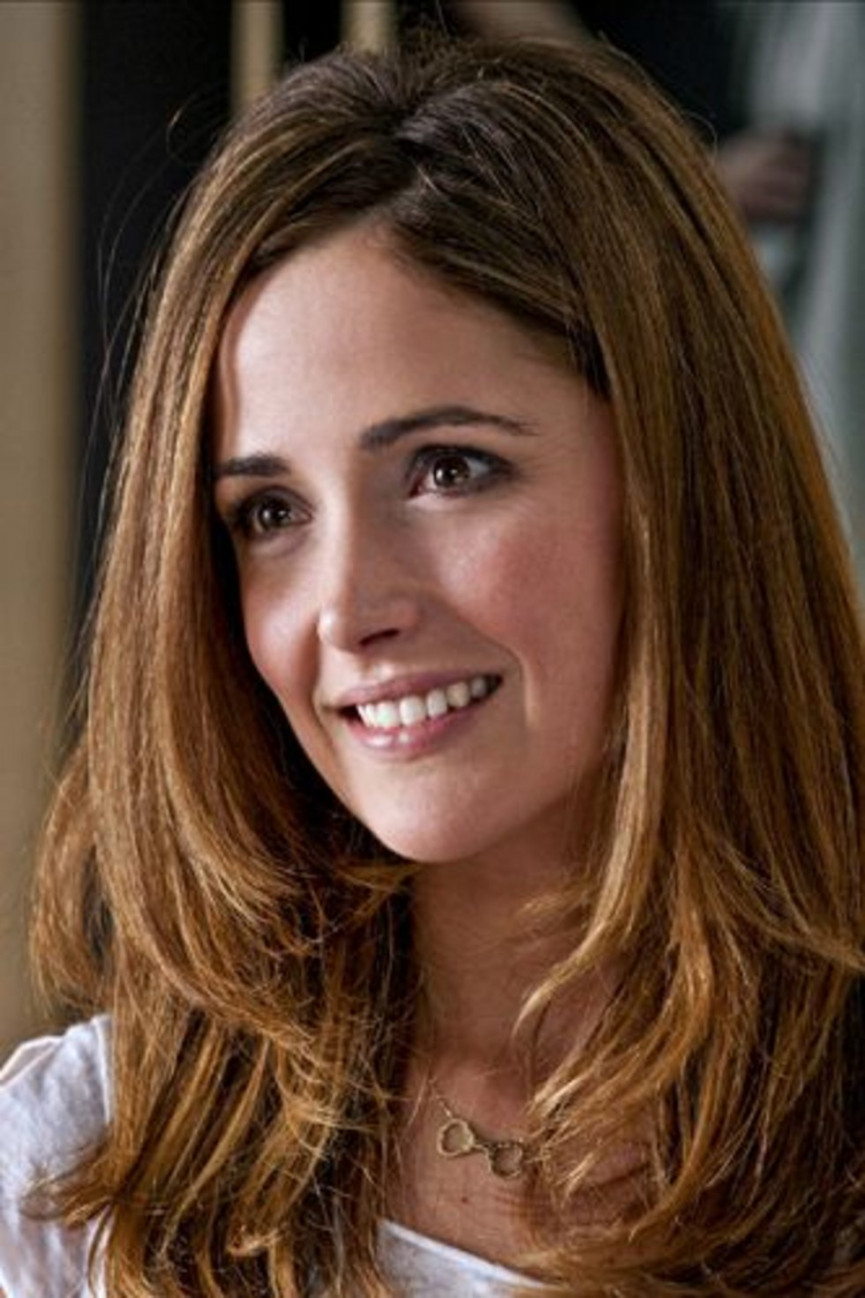 3.
Emily Blunt was cast as Jackie Q but had to withdraw before production started. Rose Byrne stepped into the role.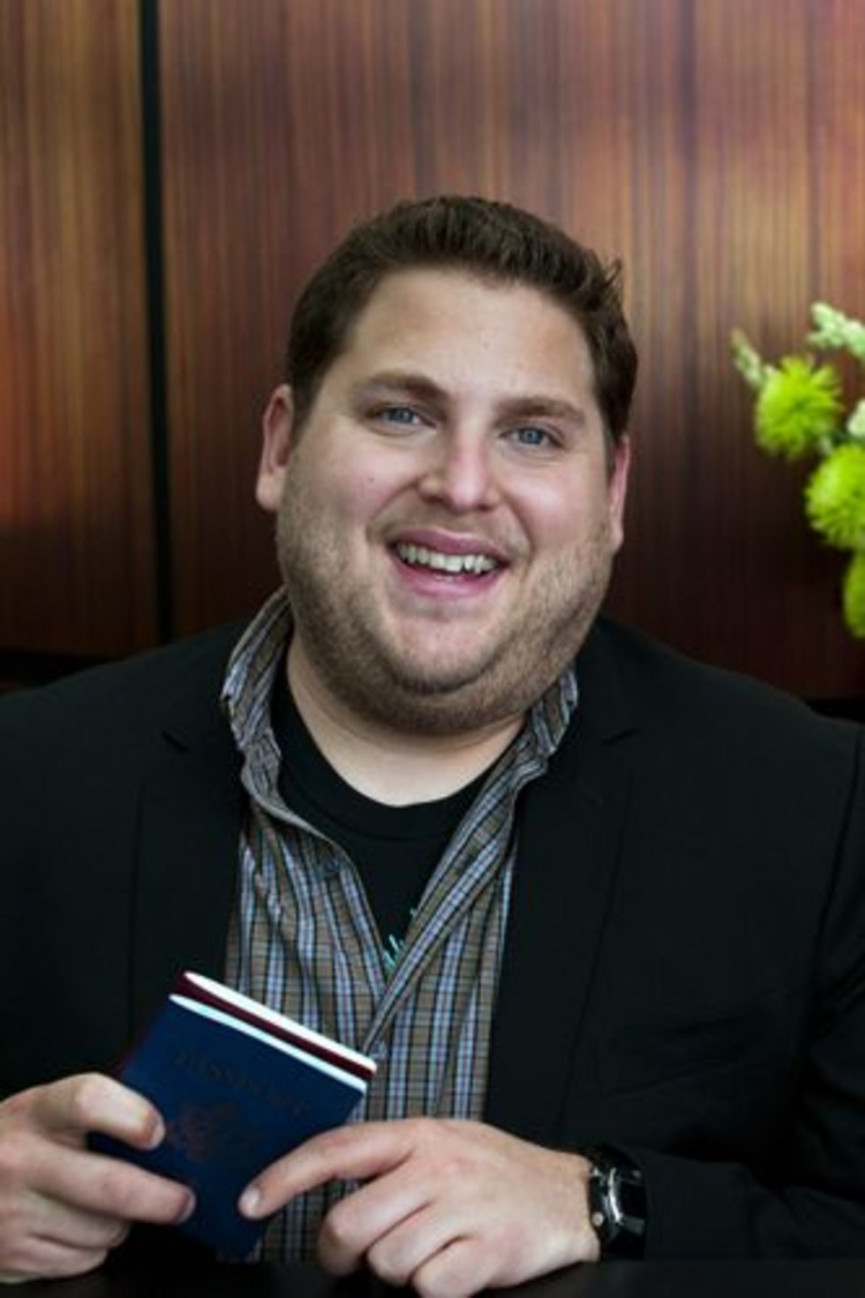 4.
Jonah Hill's character was originally going to be the same one he played in Forgetting Sarah Marshall - weirdo waiter Matthew - but it was quickly changed as Hill thought Matthew was "too weird and stalkerish".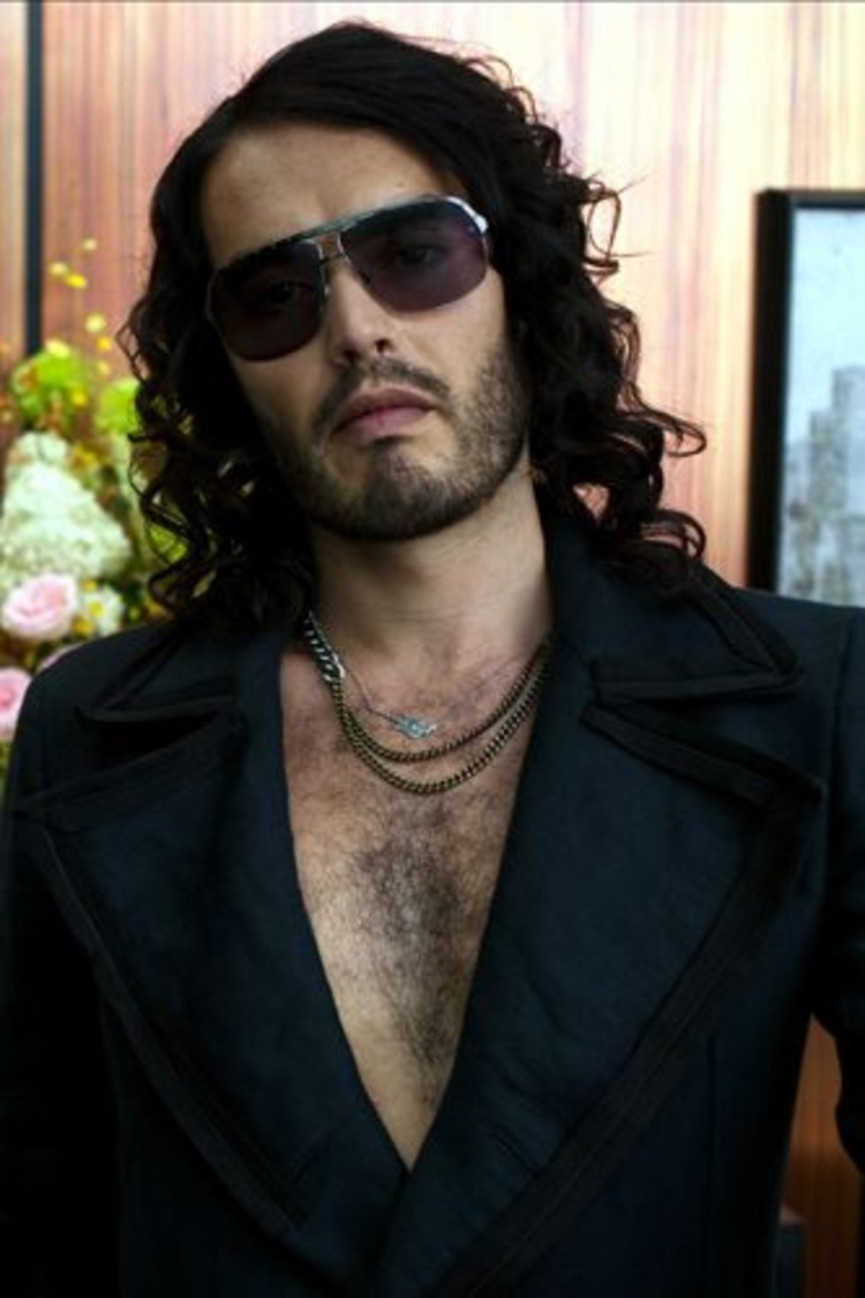 5.
Brand asked Christina Aguilera, Pink and Katy Perry to cameo in the movie during backstage downtime when he was presenting the 2008 MTV Video Music Awards.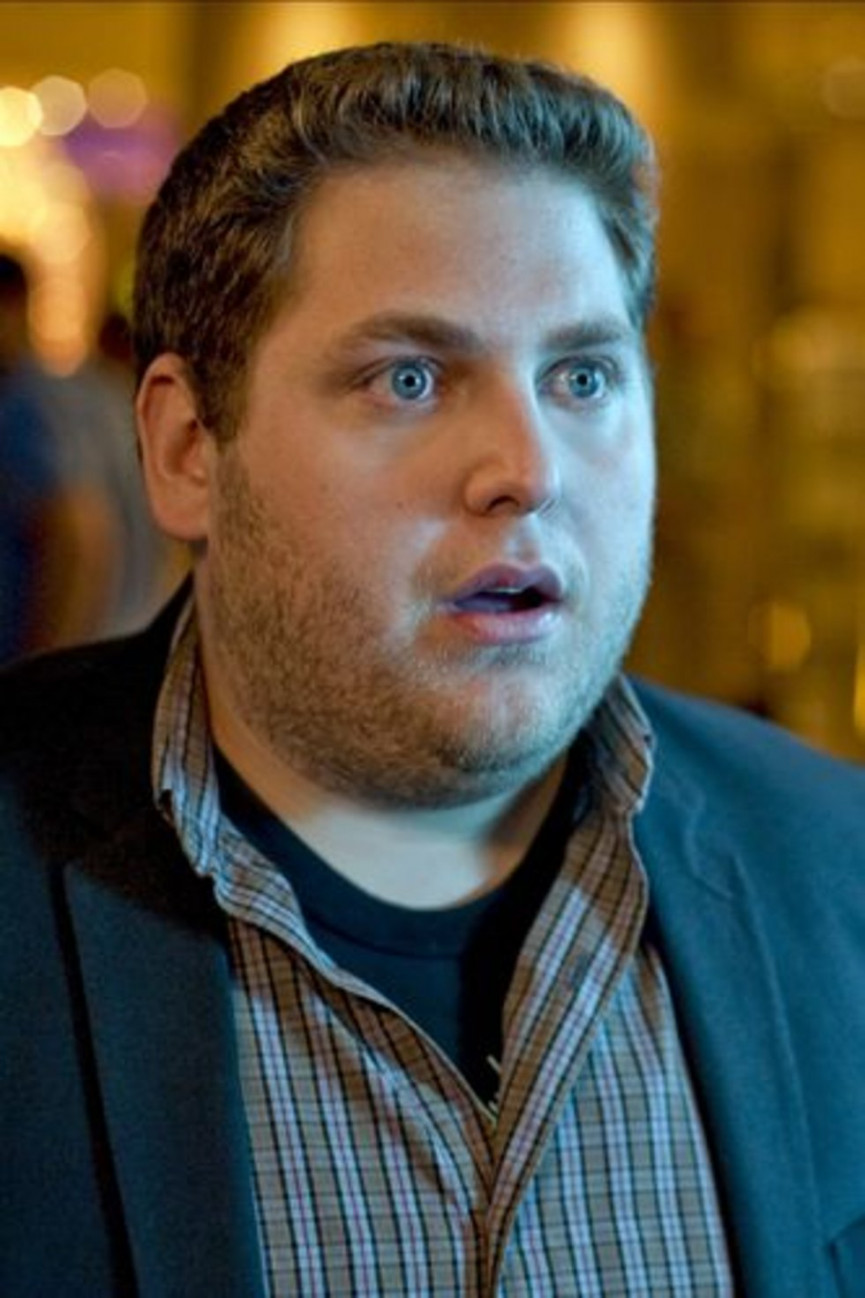 6.
Writers of the songs performed by Infant Sorrow included Carl Barat, Jason Segel, Judd Apatow and Jarvis Cocker.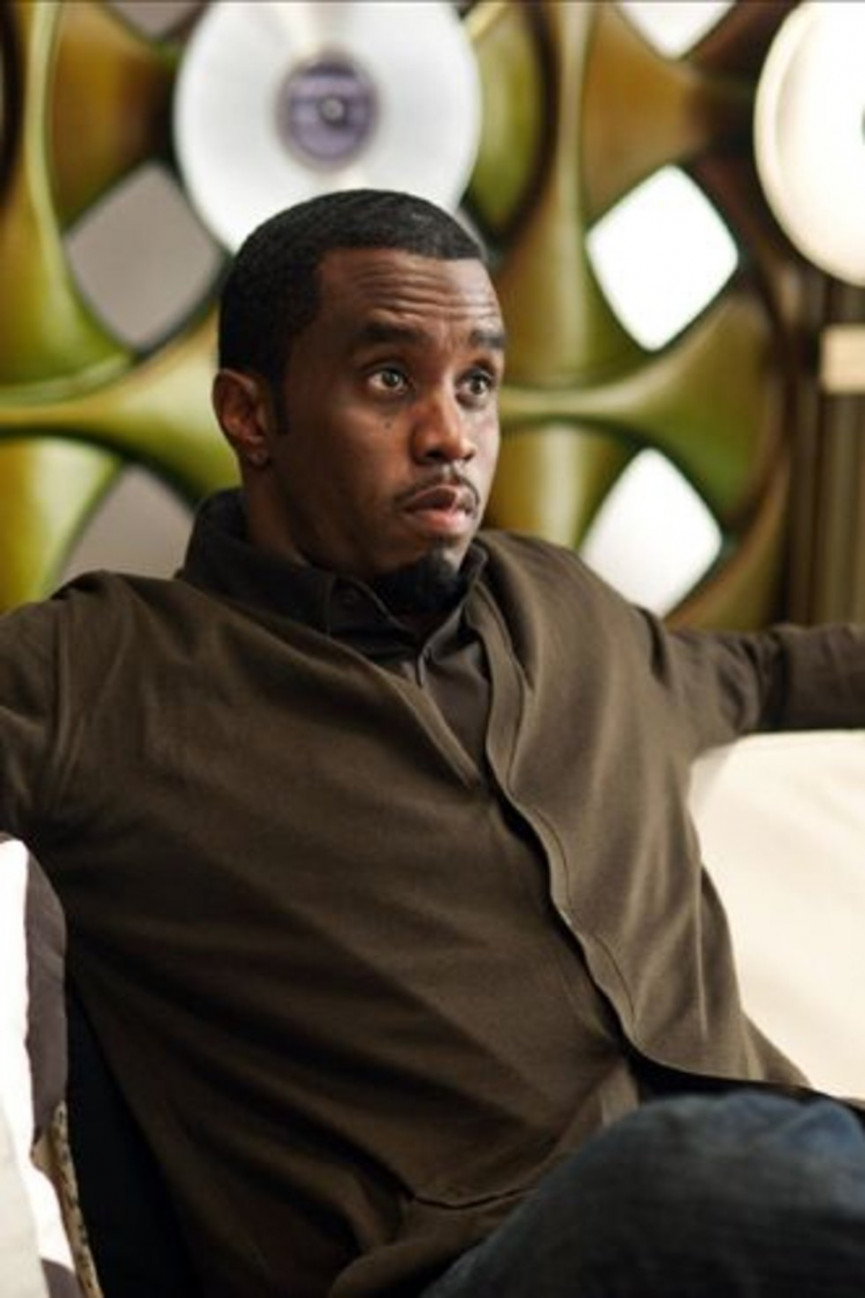 7.
In order to get the right angry reaction from Sean Combs, Jonah Hill would interrupt his sentences and ask him pointless questions until he was genuinely annoyed, then they would start the scene.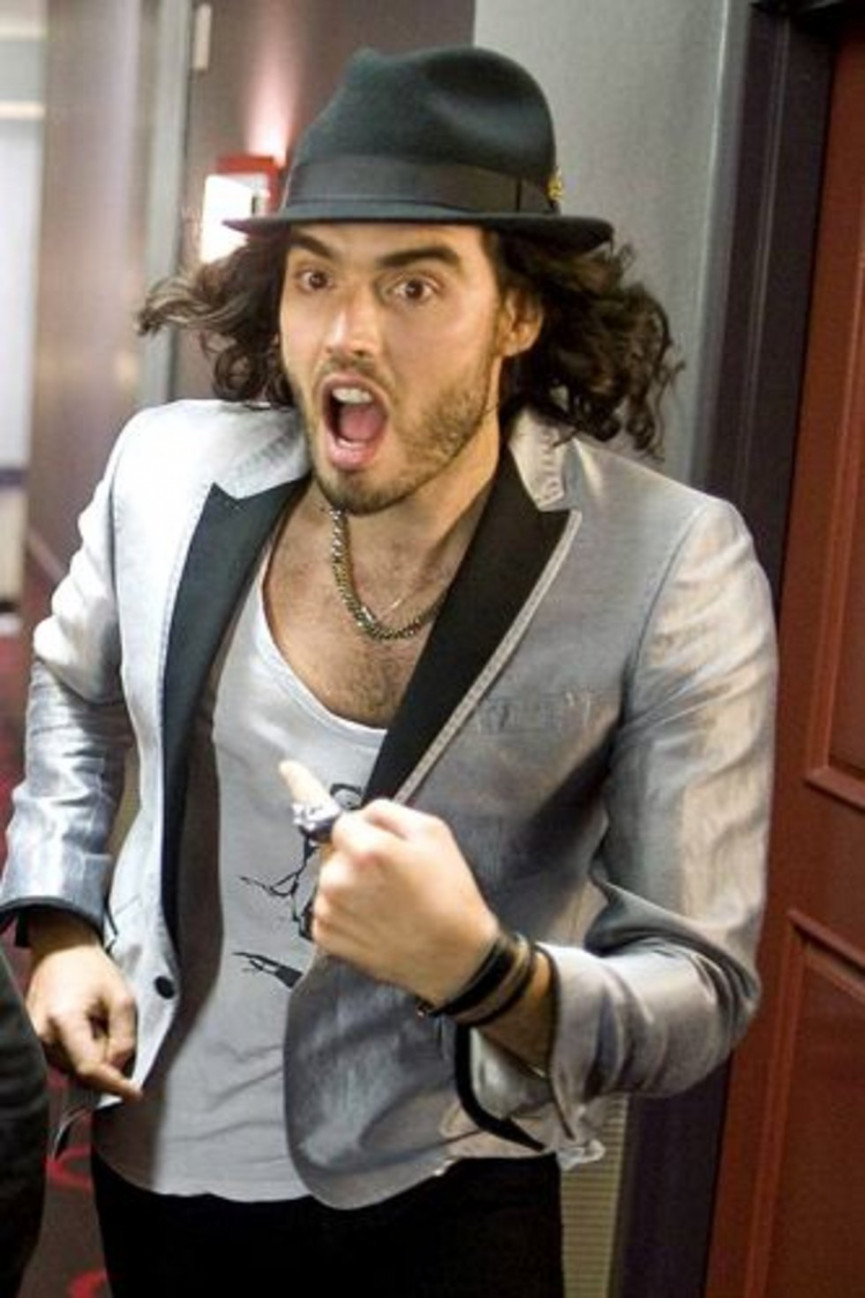 8.
While filming in Trafalgar Square in London, Brand was pushed into the fountain by a member of the public.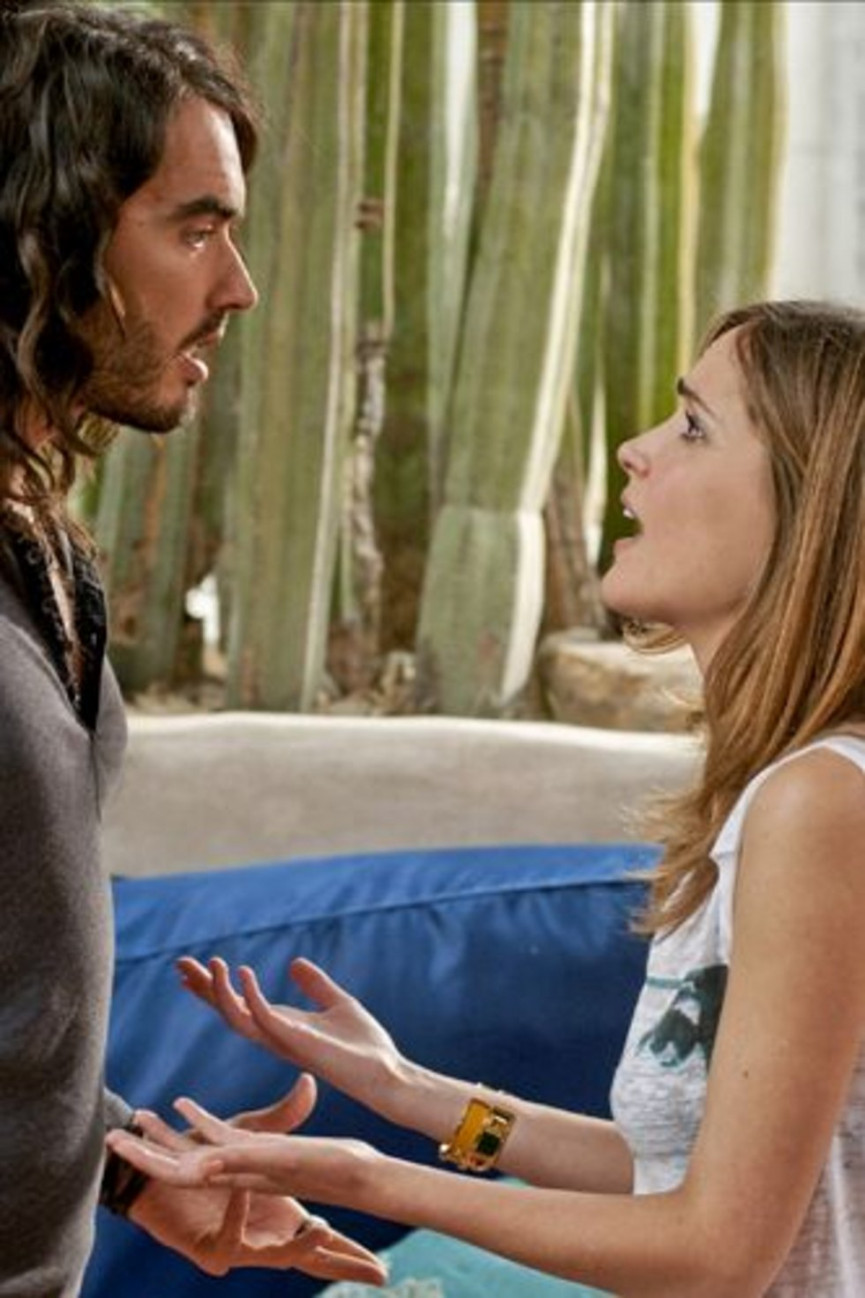 9.
The film was shot in New York, Las Vegas, Los Angeles and London.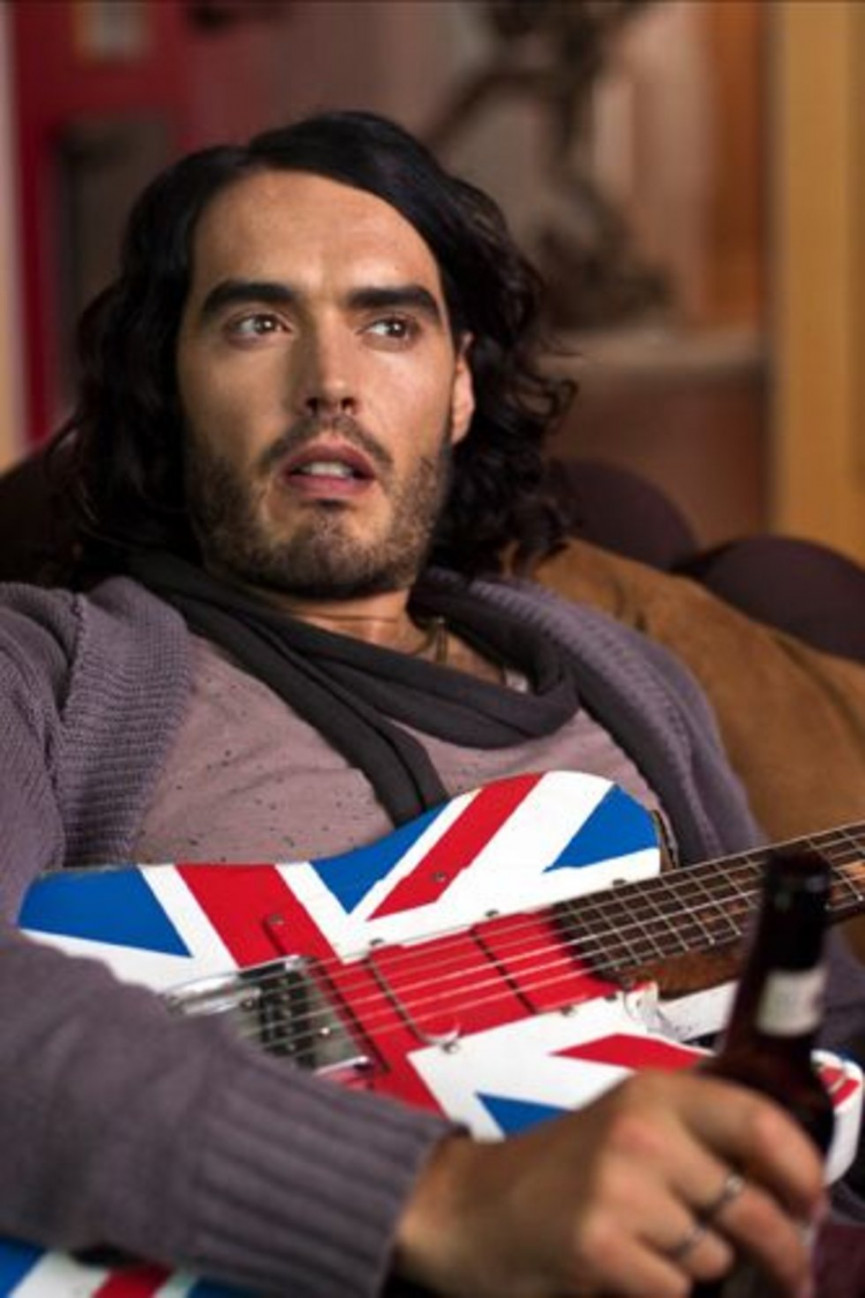 10.
When Snow shows a photo of himself as a fat kid it's actually a real picture of a young Brand.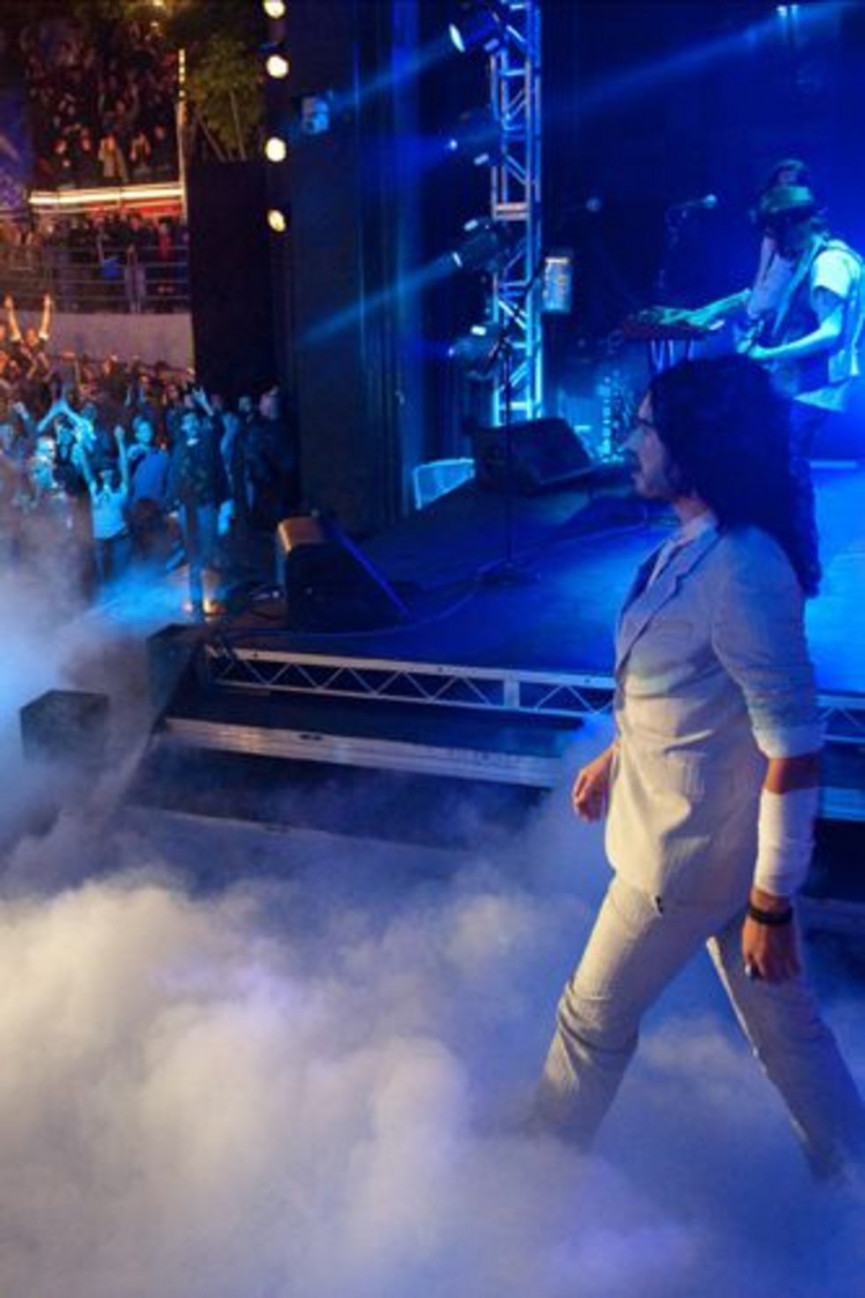 11.
During his Scandalous tour Brand performed as Snow at a show at the O2 in order to get footage of Snow at a huge concert.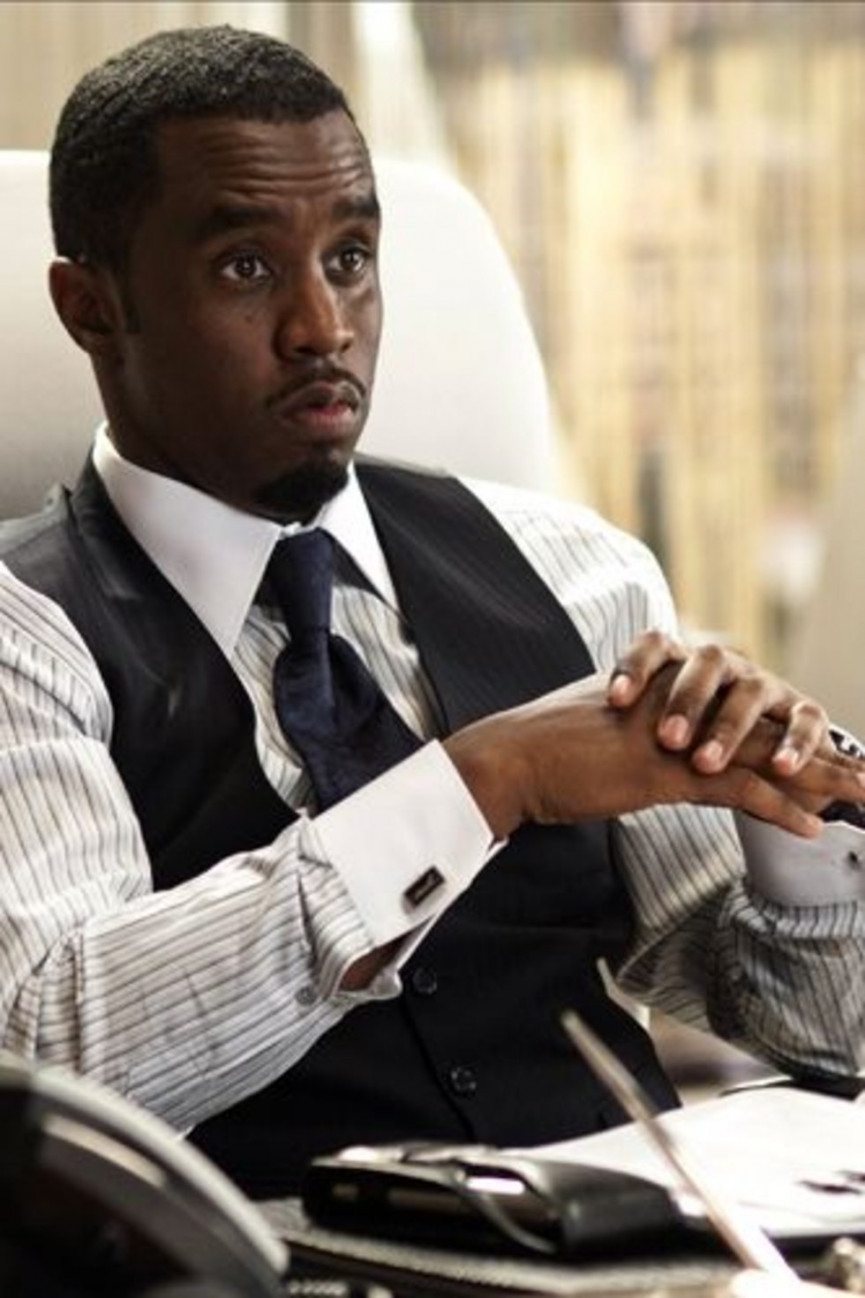 12.
The film opened in second place in the US, behind Shrek Forever After. It made a worldwide total of $91 million.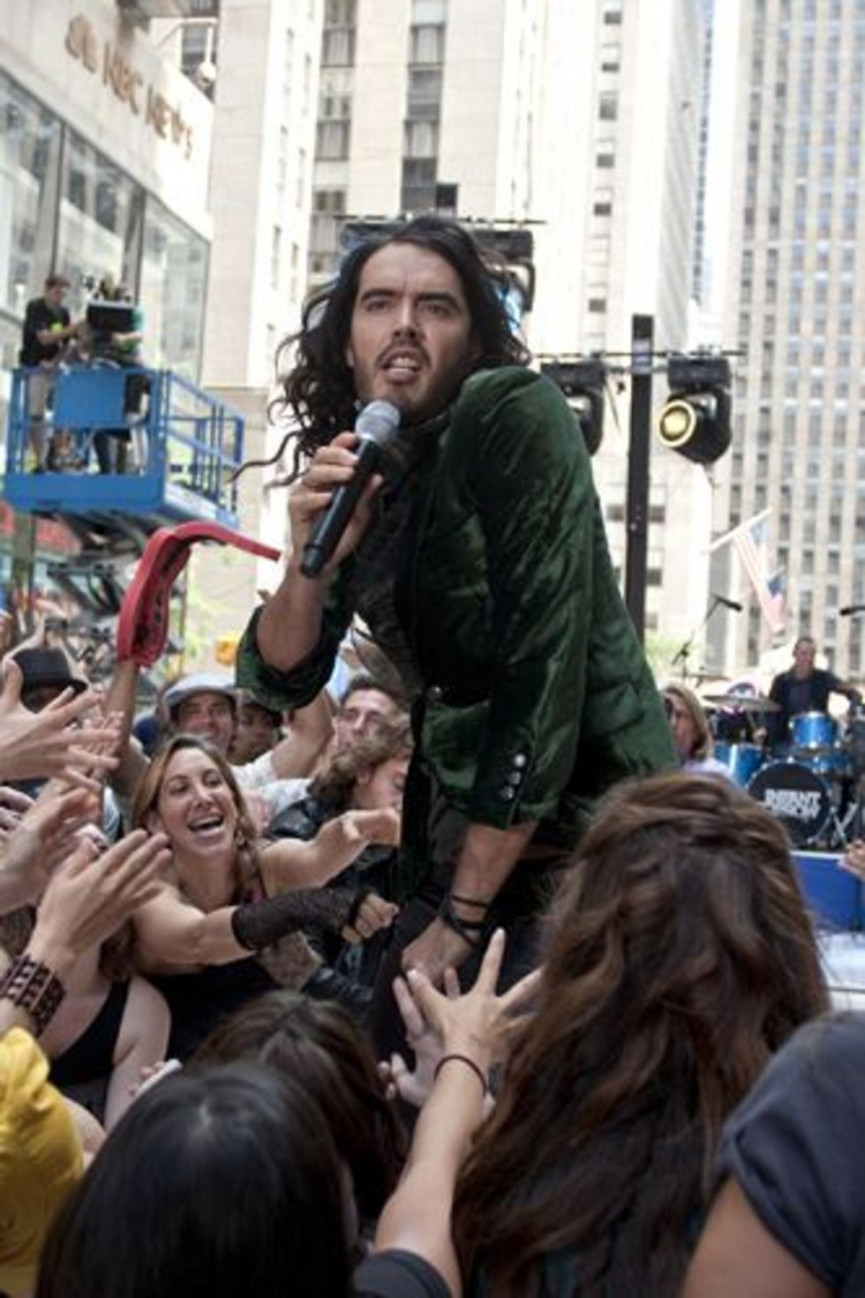 13.
Brand almost chipped a tooth while filming the performance of The Clap.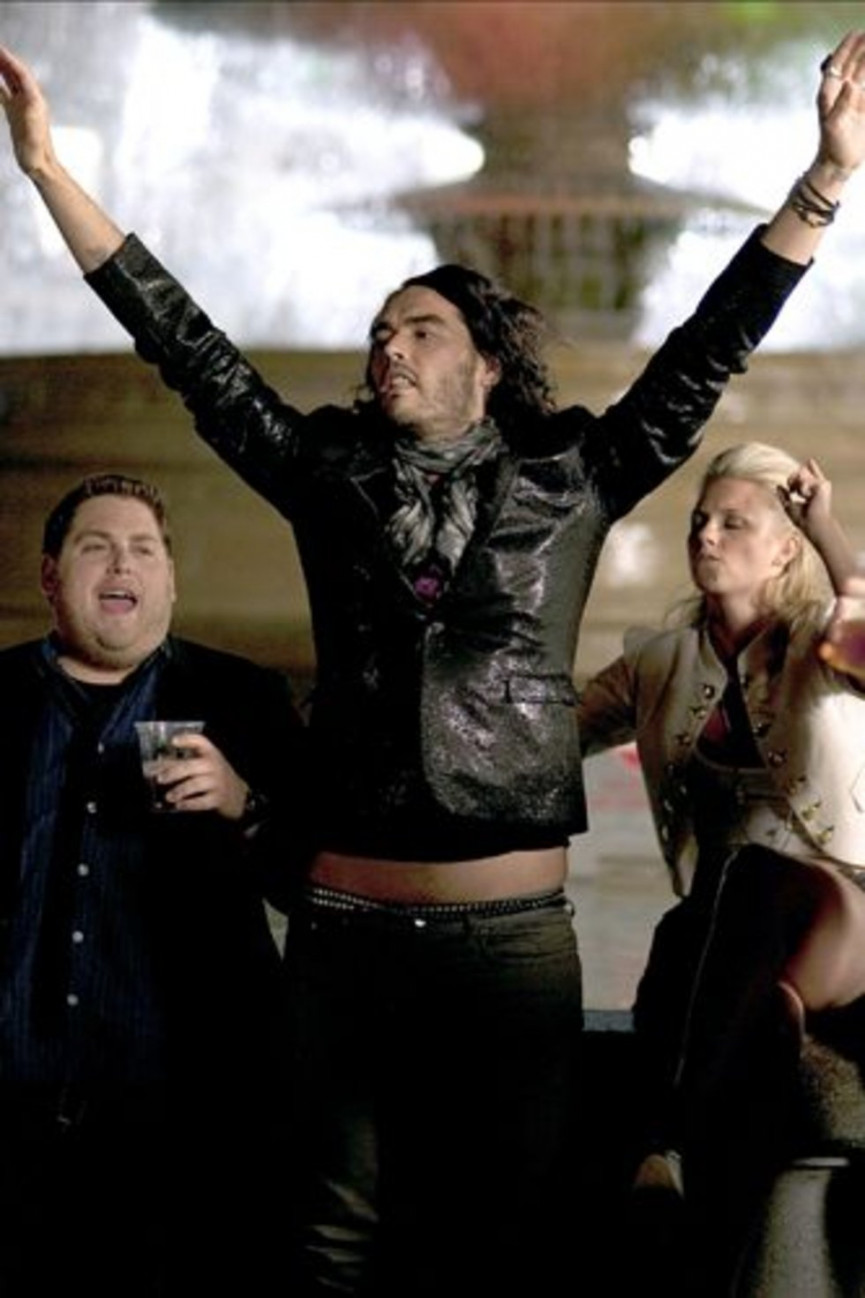 14.
The high level of improvisation meant that sometimes the cast would spend the entire day filming one dialogue scene.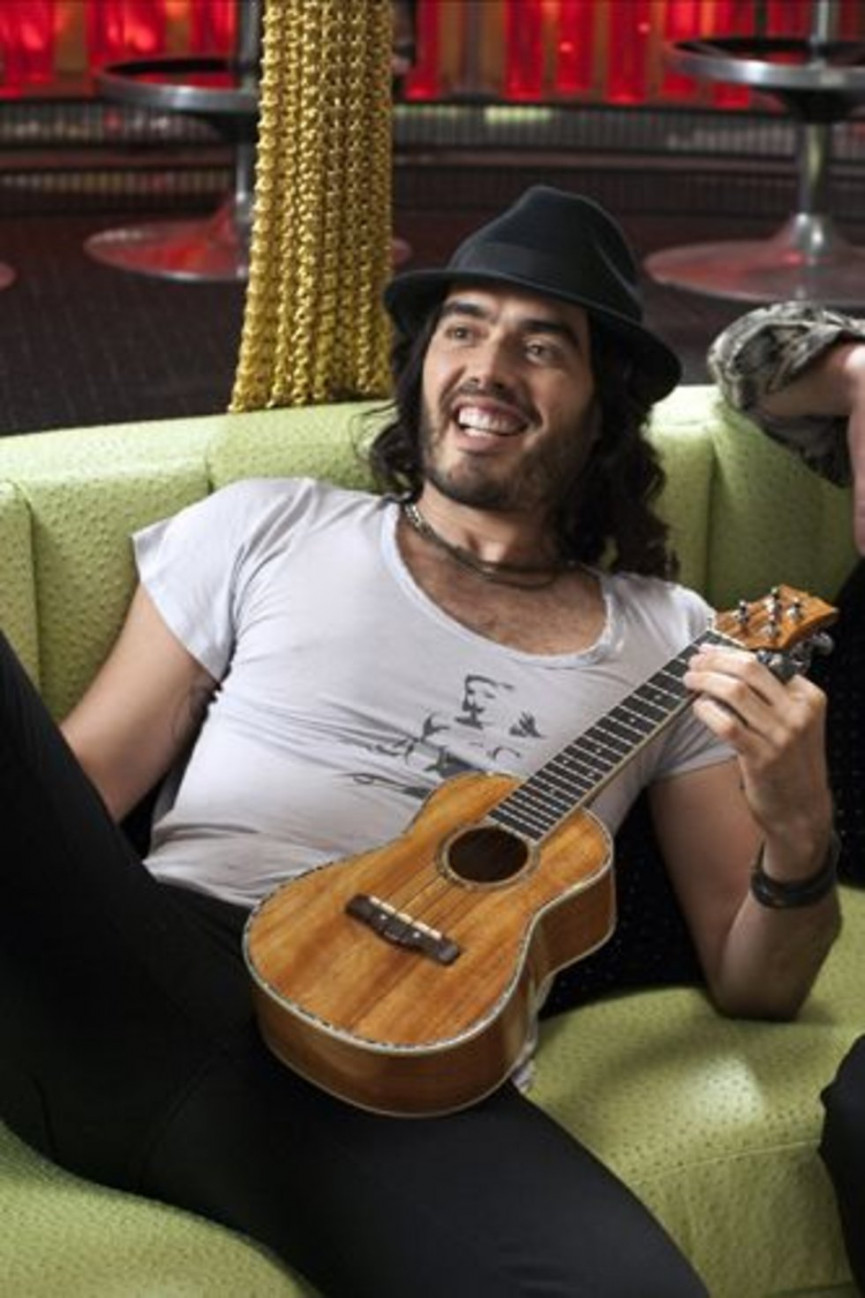 15.
Both Jonah Hill's dad and brother work in the music industry. His dad is an accountant for musicians and his brother manages bands. He used them for research for the role.
Related Reviews and Shortlists