The best horror TV shows have scares down to an art. And episodic terror is a little different to its cinematic counterpart.
It needs to be scary enough to keep each individual segment compelling, but also work as a whole narrative over a season. Monster of the week episodes are so much simpler than extended scares as they wheel out one nasty at a time for heroes to tackle.
UPDATED: A new trailer for American Horror Story 1984 has recently been released, which is set to bring some nostalgia and horror to our screens this September. We're also excited for upcoming Amazon Prime show Carnival Row, which is about a serial killer who preys on mythical creatures. It may sound more fantasy-noir than horror, but everything we know so far points to a dark thread running under the surface of this story.
But it then takes another familiar turn, as a masked man jumps up from the lake to stab a woman minding her own business in a canoe. It's less supernatural, more slasher.
This list - which has the best horror TV series from Netflix, Amazon Prime, Now TV and more - has a variety of brands of terror. Cannibalism, self-referential slashers, zombies, monsters made of teeth, and demonic possession in the heart of a grisly Victorian London… it's all here and ready to creep into your mind just as you start to fall asleep. Prepare yourself for the best horror TV shows you can watch right now.
If you fancy more then don't forget to have a gander at our best Amazon TV series and Best Netflix TV shows lists.
Remember to upvote or downvote to have your say.
The best horror TV shows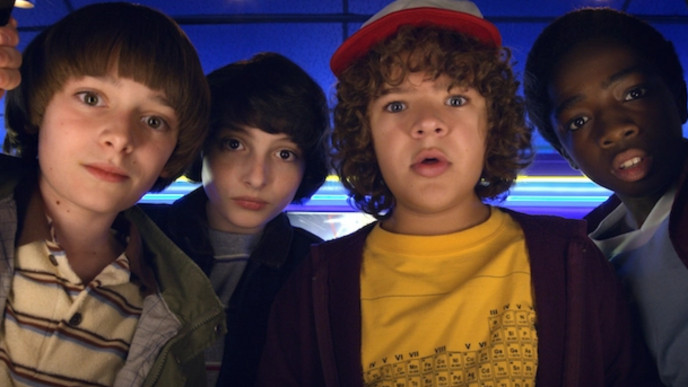 Just because it's wrapped up in the gentle fuzzy 80s friendships of now stratospherically famous teenagers doesn't mean Netflix's Stranger Things isn't scary. While Eleven's powers definitely sneak into sci-fi territory, it's the Demogorgon and the Upside Down that will haunt your nightmares. Monsters aside, though, the first season is still in distinctly creepy territory as a child vanishes without a trace. The third season is out now and, shock, horror, it's probably the best of the lot - combining the menace of the second season with the brilliant coming-of-age feels of the original season.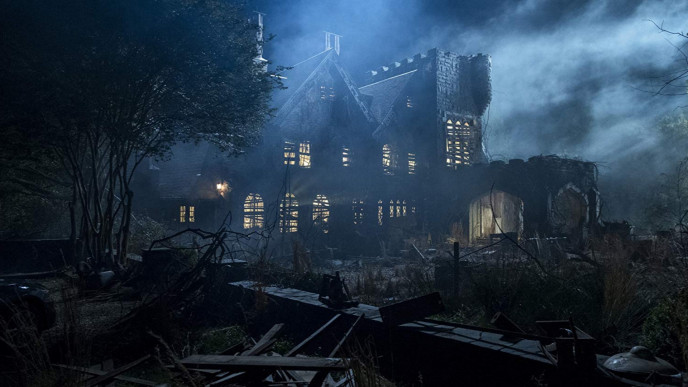 Quite frankly a TV horror masterpiece, Mike Flanagan's Netflix adaptation of Shirley Jackson's novel is a tour de force of scares. Like the best genre pieces, The Haunting of Hill House creeps into your thoughts, not just because of itsterrifyingly well-positioned hidden ghosts and twisted imagery, but its depiction of a family haunted by far more than just spectres. It may have one of the best jump scares of the 21st century thus far, but this series is no mere ghost train.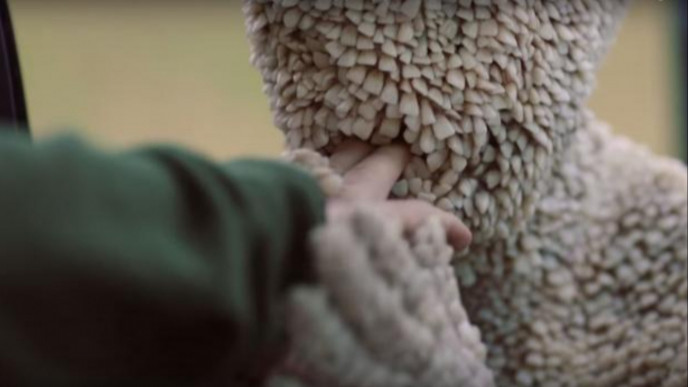 Sadly axed after four seasons before it could cause any more nightmares, Channel Zero is a worthy addition to this list and not just because it features a Creepy Pasta-inspired monster made entirely of teeth. This Syfy anthology series is based around online urban legends. Its second season is a particularly terrifying highlight. A group of teenagers hunt down a mythical haunted house that will allegedly scare them out of their minds. Spoiler: they find it.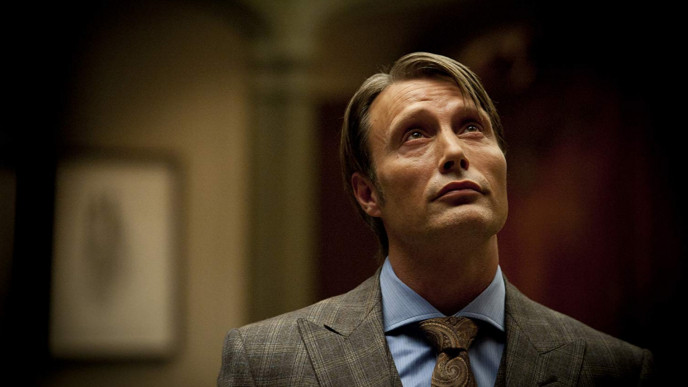 Cannibalism has never looked this delicious. Hannibal is a three-season tasting menu of disturbingly delectable sweetbreads. You'll only have to spend a matter of minutes with the almost painfully stylish Mads Mikkelsen to start wondering who that Anthony Hopkins guy thought he was. The eternal game of cat and mouse between the murderous hungry psychiatrist and haunted serial killer hunter Will Graham is true catnip for horror fans. Crime scenes that make the Jigsaw killer look uninventive turn Hannibal into unmissable TV.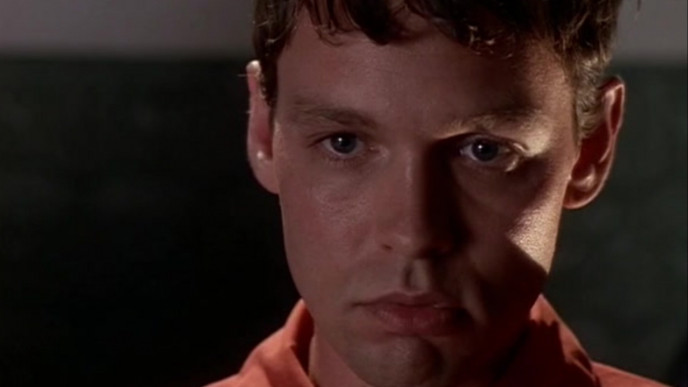 This is probably the oldest entry here by a long shot but that doesn't mean Mulder and Scully's investigations into the paranormal have lost any of their bite. Ignore the absurd conspiracy theory arcs of later seasons and bravely venture into the monster of the week stories to find horrors such as the bile-covered, slithering murderer, Eugene Tooms, and the infamously disturbing season 4 episode 'Home.' Helpfully, every season is found on Amazon Prime Video. Sweet dreams.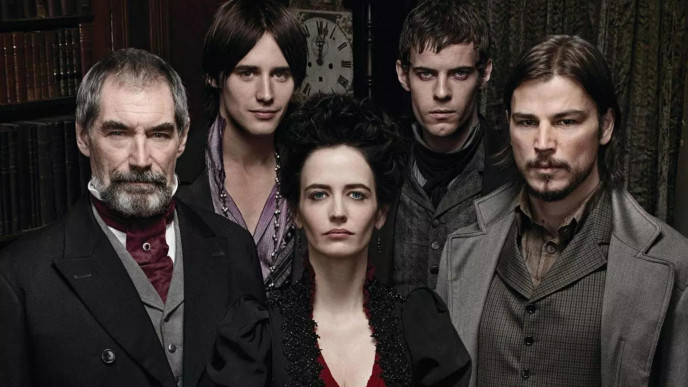 Grim Victorian London? Check. Eva Green chewing up the scenery as a medium taking on the forces of darkness? Also check. A mash-up of gothic literature adaptations all in one place? It's fair to say that the gory decadence of Penny Dreadful ticks all manner of horror TV boxes. And, if you feel you can't get enough once the darkness has consumed you/the credits have rolled, an LA-based spin-off starring Natalie Dormer is on the way this year.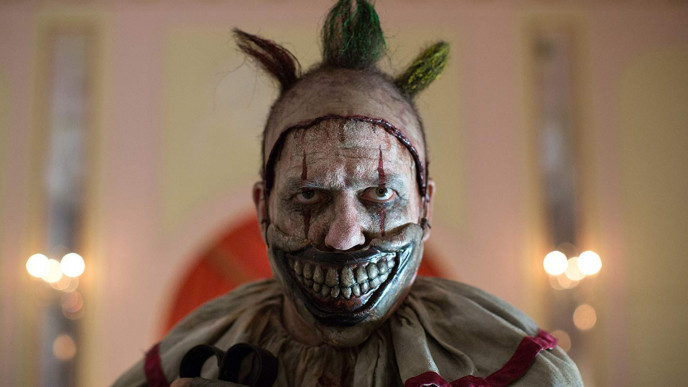 With eight seasons under their belts (probably made of human skin), Glee creators Ryan Murphy and Brad Falchuk have definitely found at least one thing that will send chills hurtling down most spines. Perhaps a haunted abode appropriately named 'Murder House', a hotel where every check out appears to be, well, late, or just a truly horrific killer clown with a mask that puts Leatherface to shame. This gore-drenched anthology series has its ups and downs but Sarah Paulson, Evan Peters et al consistently deliver ludicrously watchable horror.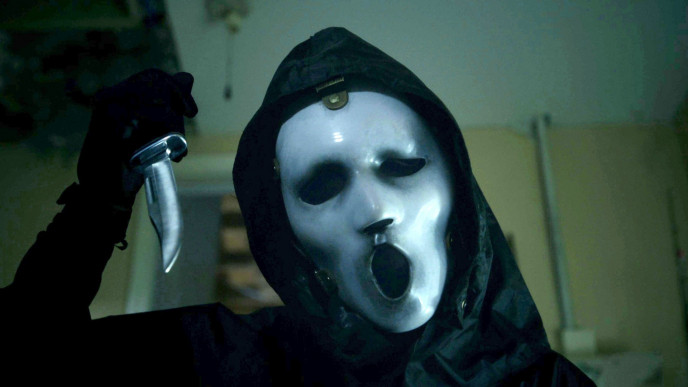 Treading softly into guilty pleasure territory while wearing a post-modern mask we come to Scream. It just shouldn't be this much fun to watch genre-savvy teenagers get picked off one by one, but here we are. What's especially remarkable about these two slashery seasons is just how deftly they weave a splattery double whodunnit tale without becoming predictable. A machete-sharp script and some great characters mean this is far more than just watching some girl running up the stairs when she should be heading out the door.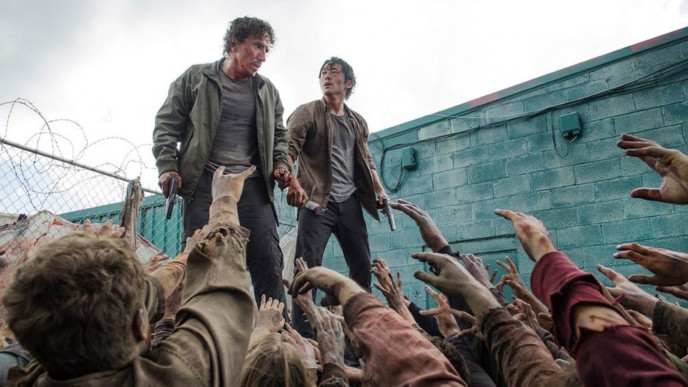 Like it's titular shamblers, AMC's zombie phenomenon continues to stagger on, gnawing on every piece of flesh in sight, and consistently proving that humans are the real problem. Now in its 9th season, The Walking Dead has not always had an easy ride, but some bold story choices over the years have made it constantly hurt to become attached to anyone. If the human drama sometimes makes you forget you're watching a horror series, don't worry, The Walking Dead will always take a few moments to remind you. With a baseball bat. Covered in barbed wire.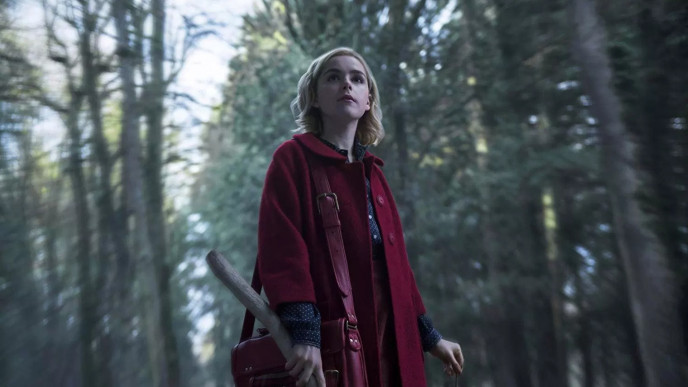 Without a single stuffed black cat in sight, Netflix's bewitching horror series has started out strong with its first season. Kiernan Shipka makes a perfect Sabrina as she attempts to balance a normal teenage life with constantly battling the forces of evil in order to keep the Dark Lord from consuming her soul. While there's brilliant comedy at work here, The Chilling Adventures of Sabrina are just that. Satisfyingly, when you're at home with the Spellmans, true horror is never far away.