The '80s was a pioneering decade for so much: music; technology; er, fashion. But '80s cinema was a true golden period - you only have to look at our best 80s movies to see this.

UPDATED: Mogwai is back! Gremlins was one of the funniest films of the 80s that also had a dark side. And now its back - there's going to be an animated series that will explain the origins of Mogwai and the rest of the gremlins.
Unfortunately not everyone agrees with this. After the groundbreaking cinema of the '70s, the '80s were often seen as a bit of a disappointment.

Compared with the serious, gritty films of the previous decade, it's easy to see why. But then the '80s were about something else. While the blockbuster only really took shape in the late '70s, the '80s saw it in its prime, delivering hit after hit, commercially and critically.
You can read our in-depth selections below. But, after much voting, the Back To The Future is your top pick, and Raiders Of The Lost Ark comes in a close 2nd.
So here's our list of the 25 best films of the 1980s, many of which are also the best movies on Netflix right now.
Interested in another decade?
25 Greatest movies of the 1990s
25 Greatest movies of the 2000s

\ VOTED YOUR NO1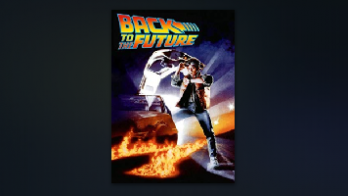 Back To The Future
£7.99
Teenager Marty McFly just wants to play electric guitar and date girlfriend Jennifer; he is also determined not to end up a loser in life like his own parents
View now on Amazon
\ VOTED YOUR NO2
Indiana Jones and the Raiders Of The Lost Ark
£5.99
Renowned archaeologist and expert in the occult, Indiana Jones is hired by the American government to track down the fabled Ark of the Covenant
View now on Amazon