ShortList is supported by you, our amazing readers. When you click through the links on our site and make a purchase we may earn a commission.
Learn more
The best '80s movies: the greatest films of the 1980s, ranked
Fantastic films from the 80s, an amazing decade of movies.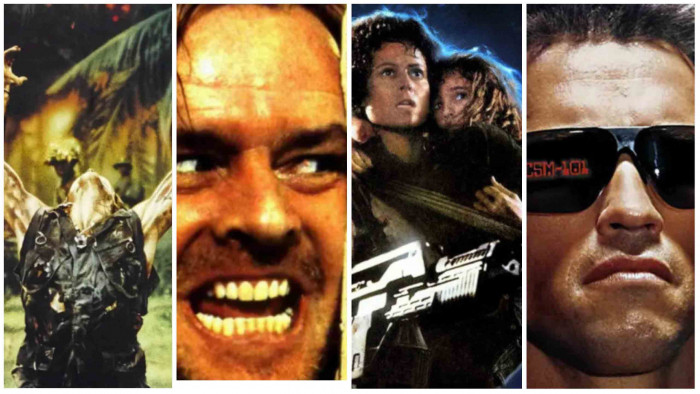 We had a lot of fun pulling together this list of the best '80s movies. We knew this was one impressive decade for film, but didn't quite realise how many of the most iconic and popular movies ever made hail from the 1980s. After all, it was a pioneering decade for so much: music; technology; er, fashion. But '80s cinema was a true golden period.
---
UPDATE: Our latest update stars two of the "most 80s" films in this entire list, arguably. First up we have Top Gun, the poster child for billboard-ready action blockbusters, and where Tom Cruise became a true action star in the minds of millions. And for something completely different, we have Labyrinth, which stars David Bowie in full giant barnet pomp, juggling crystal balls one-handed.
---
Unfortunately not everyone agrees the '80s was a great time for film. After the groundbreaking cinema of the '70s, the '80s were often seen as a bit of a disappointment. Compared with the serious, gritty films of the previous decade, it's easy to see why. But then the '80s were about something else. While the blockbuster only really took shape in the late '70s, the '80s saw it in its prime, delivering hit after hit, commercially and critically and seeing top franchises, like Indiana Jones and Star Wars, kick off.
You can read our in-depth selections below. But, after much voting, it's been a head-to-head battle for some time. At the time of writing, Back To The Future is currently in the top spot, with Raiders Of The Lost Ark following close behind. But there's barely anything in it, so get voting if you don't agree.
Here's our list of the 43 best films of the 1980s, many of which are also the best movies on Netflix right now.
Related Reviews and Shortlists