ShortList is supported by you, our amazing readers. When you click through the links on our site and make a purchase we may earn a commission.
Learn more
The best 70s movies: the 36 best movies of the 1970s
From Chinatown to A Clockwork Orange, these are the best 70s movies.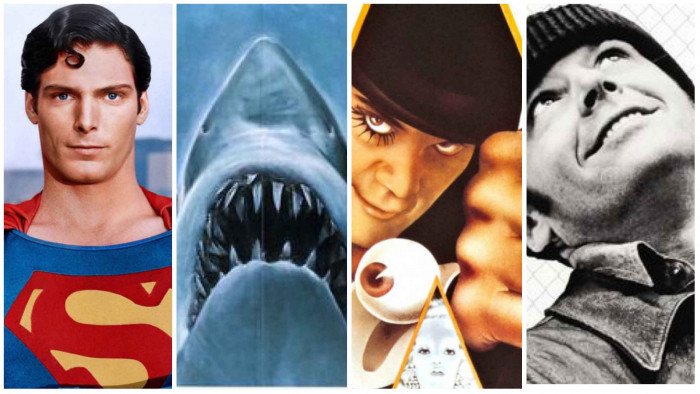 It's easy to say "they don't make them like they used to" but when it comes to the best 1970s movies, we think that cliche may actually ring true. But with so much to choose from, the question is, which are the best '70s movies?
There are so many things to love about the best movies from the '70s. Looking back, this really was the dawn of the blockbuster, an era when the greatest movie minds of all time, the likes of Scorsese, Spielberg and Coppola, found power in a new kind of filmmaking.
UPDATE:We now have 36 top picks in our best 70s movies guide. All of them serve to prove to use that this was one hell of a stunning decade of cinema. From The Godfather to Jaws, there's something for everyone here, make sure you get voting.
There's no denying that the end of the '60s was a difficult time, a period of both darkness and light, whether we're talking politically or cinematically. After the end of the summer of love, which was punctuated by Woodstock, there were plenty of cuturally-defining moments, including student uprisings, the Tate murders and antiwar protests. All of this brought about a feeling of unease and change. A tension that's possible to see in many of the following best movies of the '70s.
This collection of top movies from the 1970s pushed the boundaries of filmmaking so much that it flung grit in the eye of old Hollywood. This period was considered the new golden era for Hollywood for a reason. It's when mainstream movies would be imbued with an intelligence and riskiness that has since been somewhat watered down. Over a period of only 10 years, we were given a whole selection of rewatchable classics.
To celebrate everything that this iconic time period brought to the film industry, we've selected a list of the 36 best movies of the '70s.
Don't forget to upvote your favourite movie. Then check out the following lists:
Related Reviews and Shortlists