ShortList is supported by you, our amazing readers. When you click through the links on our site and make a purchase we may earn a commission.
Learn more
The best 70s movies: the 40 best movies of the 1970s
From Chinatown to A Clockwork Orange, these are the best 70s movies.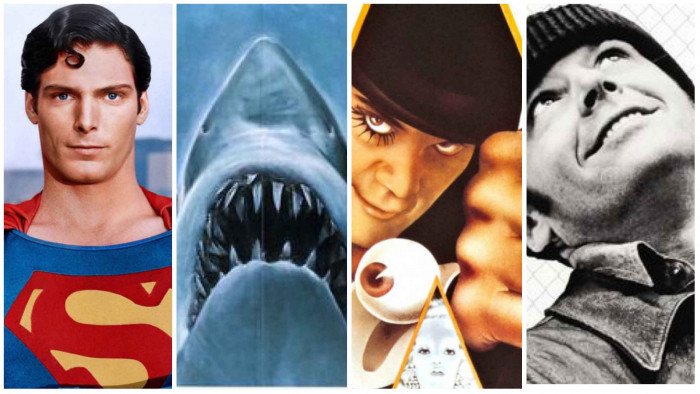 Looking back, the 1970s was when Hollywood movies gained a real edge. It was the decade of the rise of Spielberg, Coppola and Scorsese, and was the decade of some of Kubrick's most subversive works.
You've come to the right place if you want to get better acquainted with 70s cinema, or revisit some of the critical hits you've forgotten.
---
UPDATE:We've hit the big 4-0. Our latest two additions bring our list of 70s movies up to a nice round number, and they're begging for an upvote. First up we have the arthouse sci-fi classic Stalker, a Tarkovsky movie about the mysterious crash site of an object from space. And we've added family favourite Willy Wonka and the Chocolate Factory. Charming and unsettling in equal measure, it's time for a revisit.
---
This collection of top movies from the 1970s pushed the boundaries of filmmaking so much that it flung grit in the eye of old Hollywood. This period was considered the new golden era for Hollywood for a reason. It's when mainstream movies would be imbued with an intelligence and riskiness that has since been somewhat watered down. Over a period of only 10 years, we were given a whole selection of rewatchable classics.

There's no denying that the end of the '60s was a difficult time, a period of both darkness and light, whether we're talking politically or cinematically. After the end of the summer of love, which was punctuated by Woodstock, there were plenty of cuturally-defining moments, including student uprisings, the Tate murders and antiwar protests. All of this brought about a feeling of unease and change. A tension that's possible to see in many of the following best movies of the '70s.
To celebrate everything that this iconic time period brought to the film industry, we've selected a list of the 40 best movies of the '70s.
Don't forget to upvote your favourite movie. Then check out the following lists:
Related Reviews and Shortlists