The best wake-up light alarm clock can help if you often feel groggy in the morning, if you tend to be wrenched from sleep rather than skipping out of bed like a Disney character.
These bedside lamps emulate the sunrise by increasing the ambient light level for, usually, around 30 minutes before your actual alarm goes off. It may not be a direct replacement for waking up to the sun's rise, but most of us would rather not risk sleeping in the local park.
Lumie is one of the biggest names in this area. We'll take a look at what you actually get with its different wake-up light models and some of the alternatives, including one that isn't a traditional wake-up light at all. Have a read of our best alarm clocks shortlist for something a little different.

Upvote the one you'd like at your bedside.
Best wake-up lights
A LIFX smart bulb can be used to light your whole room, and it costs less than most wake-up alarm clocks. A full-power LIFX bulb costs around £43-45, and can then be used throughout the day as that room's light.
You screw it in like a normal light bulb. There's no hub, you simply control it using the LIFX app on your phone. The wake-up feature is impressive, as these light bulbs have output of over 1000 lumens, and you can control the arc of the light lift in the app.
There's no alarm clock side here, though, so you'll have to use your phone or another gadget. It makes other wake-up lights look a bit 2013, mind.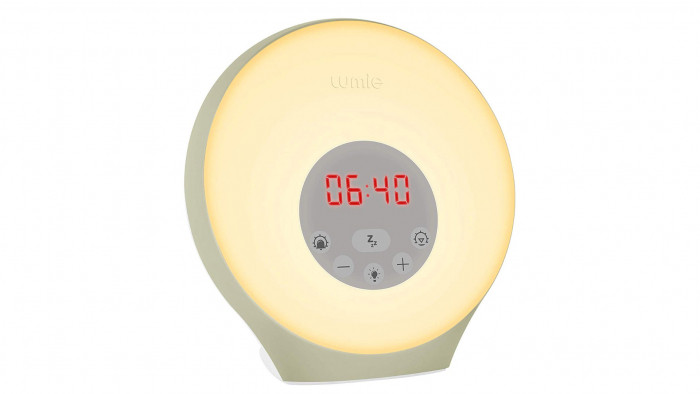 This is a very basic wake-up light, and is a replacement for the Glow 30 you might have seen on your research travels. You set the alarm time and it gives you a gradual 30-minute ramp-up of light before then.
There's no radio in the Sunrise Alarm, so you'll have to wake to a very non-blissed-out beep. But it does also function as a multi-colour mood light during the evening, a feature missing from many older cheap SAD lights.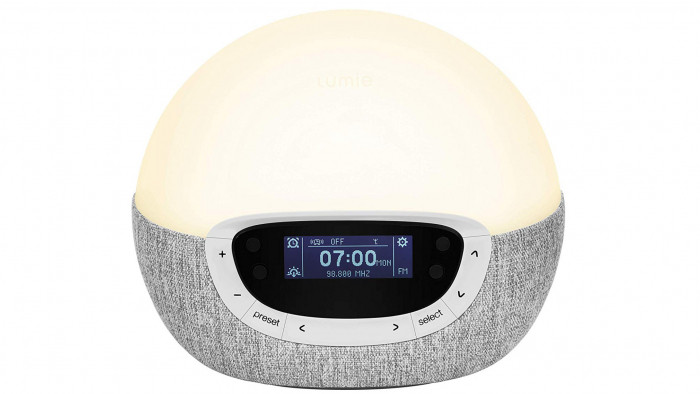 Here's where the Lumie range gets more interesting. The Glow 300 has an FM radio, so you don't have to wake to sounds that could come from a deep tissue massage studio. You can also slow down the wake-up process all the way to 90 minutes, if you find other wake-up lamps tend to wake you up too early with unsubtle light level changes.
The bad news? It has a simple FM radio, not the DAB one many of you may want. However, if you're here for the full wake-up experience, the Glow 300 also offers 14 soundscapes including "Cafe", "Tropical Birds" and "Guzheng", a Chinese stringed instrument.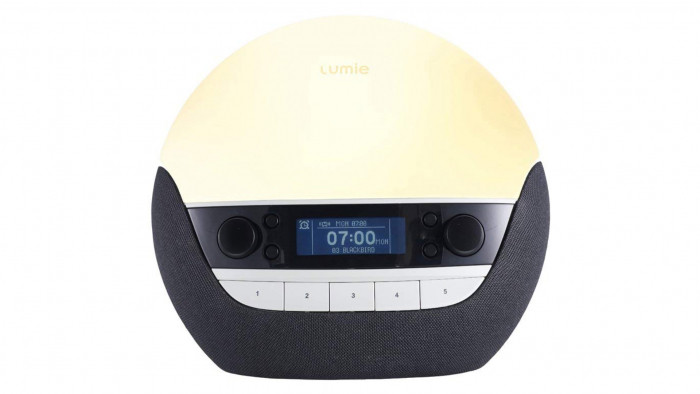 Here's the big daddy Lumie, the model we all really want. It has a DAB/DAB+ radio, so you can rise to stations like BBC 6 Music if you like. There's Bluetooth too, a USB port to charge your phone overnight and 20 wake sounds if you'd rather use the DAB receiver during the day instead.
The Lumie Bodyclock Glow 750 can also be used as a low-blue-light lamp in the evening. Blue light tends to have the greatest effect on your sleep patterns. It's why you probably shouldn't use your phone in bed at 11:30pm, so this feature is a handy extra for your "sleep health".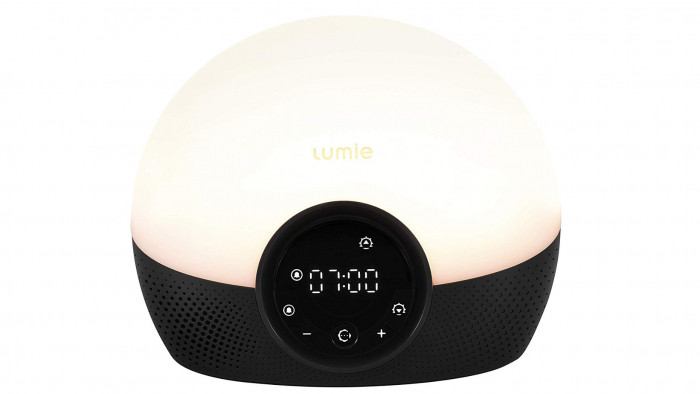 Step up to the £100-ish Glow 150 and you get a wake-up light with Lumie's recognisable pod-like design. At this level you can change the duration of the wake-up process, or how long it takes the light to get to full blast, in other words.
The colour tone changes as that happens, to mimic the sunrise, and there's a sunset mode too. There's no radio in the Glow 150, though, which may seem surprising given its price. You have a choice of nine wake-up sounds, but this is a pure wake-up or "SAD" gadget.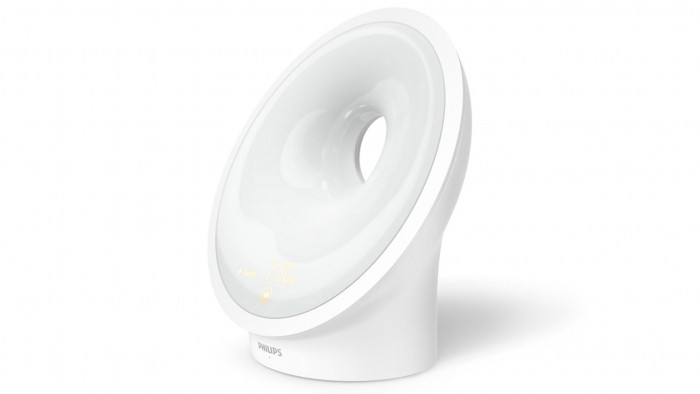 Philips is the biggest name in wake-up lights next to Lumie. The Somneo HF3651 is its current top model. It is relatively simple, with an FM radio and eight alarm tones. There's no app control or Bluetooth here.
It is one of the funkier-looking designs, though, with a translucent, curvy light ring and a display that sits just under this ring's surface. The Somneo also has guided breathing exercises, which may help if you suffer from anxiety or have trouble sleeping at times.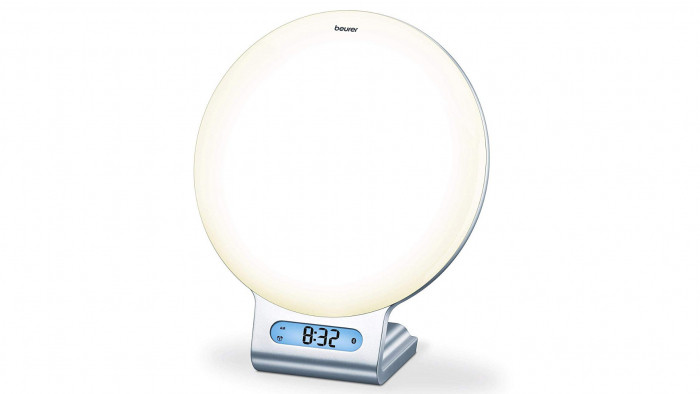 Beurer is one of the lesser known wake-up light brands, in the UK at least. But it's a solid German brand rather than one of the many Chinese labels that sell low-cost wake-up lights we'd struggle to recommend.
It has an FM radio, six wake-up tunes, and you can choose the colour to use via a phone app. Bluetooth is the stand-out appeal here. You can stream your music to this light (although you can't use it as the alarm tone).