ShortList is supported by you, our amazing readers. When you click through the links on our site and make a purchase we may earn a commission.
Learn more
The best gaming laptop 2020: the best laptops for PC gaming
Triple-A games on-the-go, anyone? Then you need the best gaming laptop around.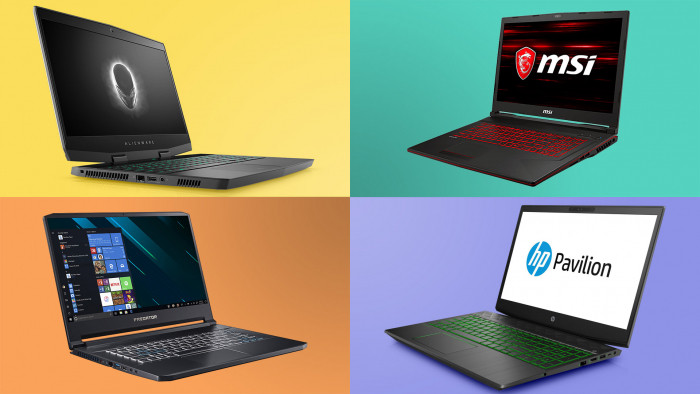 Picking the best gaming laptop has never been this exciting. Nvidia has spent 18 months perfecting a swathe of superb mobile graphics cores that offer desktop-level performance, and companies are responding by building machines that are better than ever.
Progress is great for consumers, who get more choice and better prices – but it can also be incredibly confusing, with dozens of different machines available from loads of different manufacturers.

That's why we're here. We've spent dozens of hours running benchmarks, testing screens and hammering away on keyboards to discover which gaming laptops are worth your time.

Our top choice is the Alienware m15, and our value favorite is the PC Specialist Recoil III RTX – but there are plenty of tempting options throughout our ten-machine group.
Best overall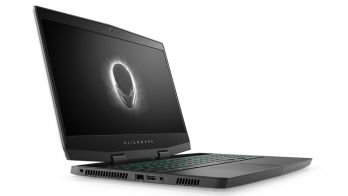 Alienware m15
£1,799.97
Alienware's latest is one of the most eye-catching laptops around. It's expensive, but the Alienware impresses in several key areas.
View now at Amazon
The
Alienware m15
is excellent. It has the eye-catching looks we expect from Dell's gaming brand – but, happily, this machine is slimmer and lighter than previous efforts. There's ample choice from a range of different specifications, and the Alienware has strong build quality, good ergonomics and a high-quality screen. It's occasionally loud and it's a little expensive, but this is as good an all-rounder as you'll find.
Best value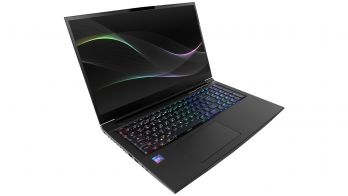 PC Specialist Recoil III RTX
£1,227.00
This machine is cheaper than most rivals and includes the full-power RTX 2070.
View now at PC Specialist
The PC Specialist Recoil III RTX costs £1,654 in our test spec, which is a fantastic for a machine with an Nvidia GeForce RTX 2070 and a 144Hz screen – several hundred pounds cheaper than rivals. The Recoil is an unfussy machine with a mechanical keyboard, and nearly every component to be customised – great if you want to save more cash. It's not the slimmer or lightest, but it's fast, cheap and versatile.
Here are the 10 that made the cut.
The Shortlist: Best gaming laptop
The Expert's View: Best gaming laptops
There is no ultra-cheap route to a high-performance gaming laptop. The components that let them steamroll a PS4 do not come cheap. Unless you find a killer refurb or end-of-line deal, you'll need to spend more than £1000.
The differences in price are great, though. Alienware's m15 may be our outright favourite, but the best value PC Specialist pick saves you hundreds of pounds, with similar core specs.
Read on if a sub-£1000 gaming laptop is a must. We have choices for more restricted budgets too.

Best gaming laptops: how we selected

The gaming laptop market is especially broad, which is why we've picked a large range of machines for this group.

The cheapest model here comes in at just £799 (or less online), while the priciest weighs in at £2,999.

The price will obviously influence every area of its design – from components and performance to build quality, screen and keyboard. Different prices mean different priorities – and different expectations.

At the top end, it's not unreasonable to demand top-tier components. If you're paying more than £2,500 for a laptop, look for an Nvidia GeForce RTX 2080 and a Core i7 processor, alongside loads of memory, ample storage and a stonking screen.

At the low end you may have to settle for the less capable Nvidia GeForce RTX 2060, or even a part from an older AMD or Nvidia range. They'll be fine for single-screen gaming, but they won't blow away the most demanding titles. You'll also have to make compromises elsewhere, with weaker processors, slower storage options and poorer memory all common.

The price influences other areas, too. You'll have to pay more if you want a laptop slimmer and lighter than the competition – which is worth bearing in mind if you need a portable machine.
Similarly, build quality will be better if you spend more, and you'll want something that feels robust for frequent travel.

A laptop's size is also dictated by the screen, and the panel is another area where it pays to pay attention. You'll usually have to pick between a 15.6in diagonal and a larger 17.3-inch screen – the former is more conventional but the latter is more immersive.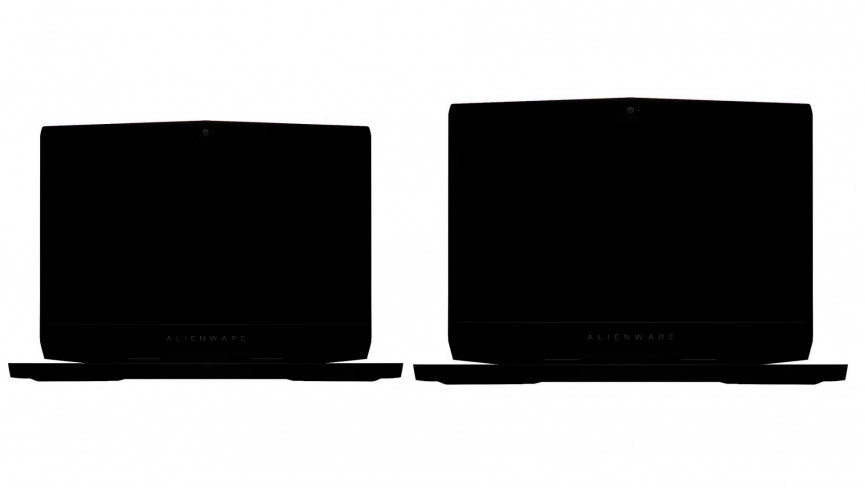 Beyond the screen's size, consider resolution and refresh rate. Most gaming panels have 1080p resolutions, and that's fine for gaming. You'll have to spend a vast amount of cash to get a machine with enough grunt to run well at 4K. It's important to make sure you have a high refresh-rate. The higher it is, the smoother your games will be. If you find one of the increasingly rare machines with Nvidia G-Sync, even better.

Keyboard quality is enormously important too. Most machines have chiclet keyboards that are fine for mainstream games, but slimmer devices tend to suffer with poor travel and softer keys. Those keyboards feel far less satisfying. If a snappy, heavier keyboard response is important, it may be worth seeking out a laptop with a mechanical keyboard.

And, when it comes to trackpads, it's easy to draw conclusions: if you're serious about games, get a USB mouse instead.

In short, there's a lot to consider when it comes to picking a gaming laptop. It's important to do your research.
It is also why we've chosen a diverse group of ten machines for this test. They're all from different manufacturers, they have a huge price range, and they cover the full range of options available in the market.

Best gaming laptops: how we tested

We've done plenty of in-depth testing on the ten laptops here – all in order to decide which is the best all-round performer. It's no good having loads of graphics power if a machine is too hot and loud, for instance, or has a terrible screen.

These are gaming laptops, so testing always starts with the biggest and most demanding games.

We've run these laptops through tough benchmarks in Shadow of the Tomb Raider, Battlefield V and Ghost Recon: Wildlands, among other games. It is important to see how laptops handle a broad range of titles to get a true picture of their abilities.

And, beyond gaming benchmarks, there are plenty of other tests that we've run to further evaluate performance. Theoretical tests, like 3D Mark, can show precise performance levels from these laptops – ideal for comparison.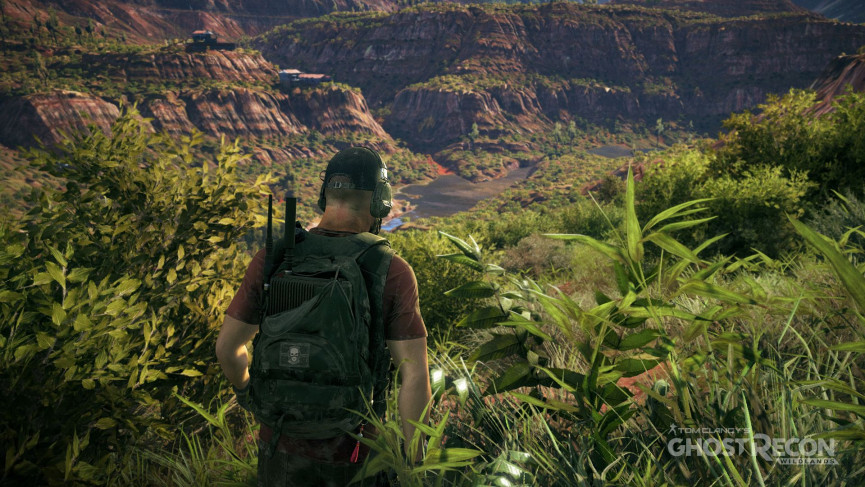 We've used processing benchmarks like Geekbench to see how much CPU grunt these laptops have, too. That's important, because a weak CPU can bottleneck a graphics card, ruining gaming performance. We also test the SSDs, because it's no good having powerful components if Windows takes ages to boot and game loads trundle along for minutes.

A host of other informative tests have also been deployed on these notebooks. We've stress-tested the CPU and GPU to see how these expensive machines can handle their demanding hardware. It's a waste of money if your pricey, powerful laptop sounds like a jet taking off as soon as you open a game – and, similarly, it's hardly ideal if your slick new machine gets too hot to touch after an hour of gameplay.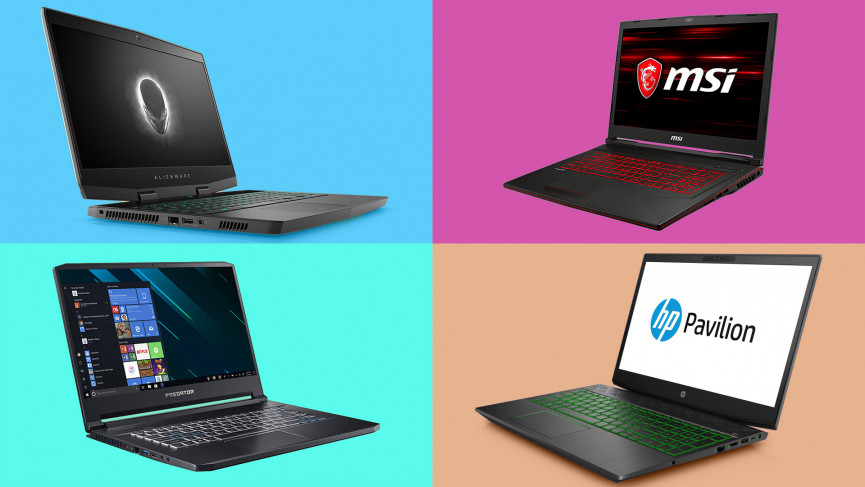 We've taken a scientific approach to screen testing, too. It's easy enough to see that screens look reasonably punchy, but a quick glance doesn't give the full picture.

Instead, a device called a colorimeter measures the colour accuracy and contrast figures, as well as the uniformity of the panels – so we're able to tell which screens will render games with loads of punch and depth, as well as the screens that will look washed-out and inconsistent. It's important when the screen is such a vital part of any gaming notebook.

These laptops have all been battery-tested, although it's often a formality with gaming notebooks. None of them have particularly huge power packs, and all of them motor through their power reserves quickly during games.

You'll be lucky to get an hour of high-end gaming out of most of these, so there's a simple rule of thumb to follow instead. If you want to play games on these laptops, stay close to the mains.
Best gaming laptops: test results

The top machine in our test, the Alienware m15, has a GeForce RTX 2070. This isn't the most powerful graphics core in Nvidia's range, but it is the most popular in gaming laptops for several key reasons. It's cheaper than the RTX 2080, of course, but it still has ample power for gaming at 1080p – and it doesn't generate as much heat.

Some laptops have the full-power mobile version of the RTX 2070, while others have a Max-Q chip. Those parts have cut-back clock speeds in order to improve efficiency and reduce how much heat they generate.
If you have a full-power RTX 2070, like in the Aorus 15 X9's, expect 1080p framerates of between 90fps and 100fps in Shadow of the Tomb Raider and nearly 60fps in a trickier title like Ghost Recon: Wildlands.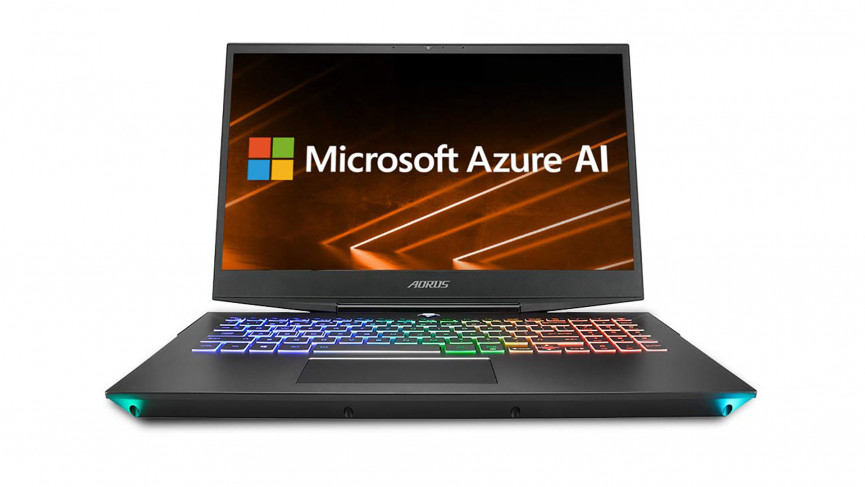 In "easier" games, like Battlefield V, the RTX 2070 will comfortably run at 90fps when tested at 1080p.
It's excellent pace, and it means that RTX 2070 machines will play any of today's top titles at with butter-smooth framerates. The RTX 2070 will swat aside esports games, and most titles will also run at fast enough speeds to take advantage of screens with high refresh-rates.

Laptops with the Max-Q version of the RTX 2070 are more common – like the Alienware m15 and the PC Specialist Recoil III RTX. Those machines tend to be between five and ten frames per second slower than the full-fat chip. It's a drop, but not a ruinous one. Your games won't suddenly become unplayable – and you'll probably benefit from better noise and thermal performance with the Max-Q chip.

Of course, if you do want the ultimate in gaming power, then the RTX 2080 is the chip for you. Laptops with this part are more expensive, but you'll be able to do more: any game will run with triple-figure framerates at high quality settings, which means you'll get the optimal experience in today's top titles.

The RTX 2080 has the power to output to widescreen panels and VR headsets. It'll also be far better with new techniques, like Nvidia ray-tracing and DLSS. Both make graphics prettier.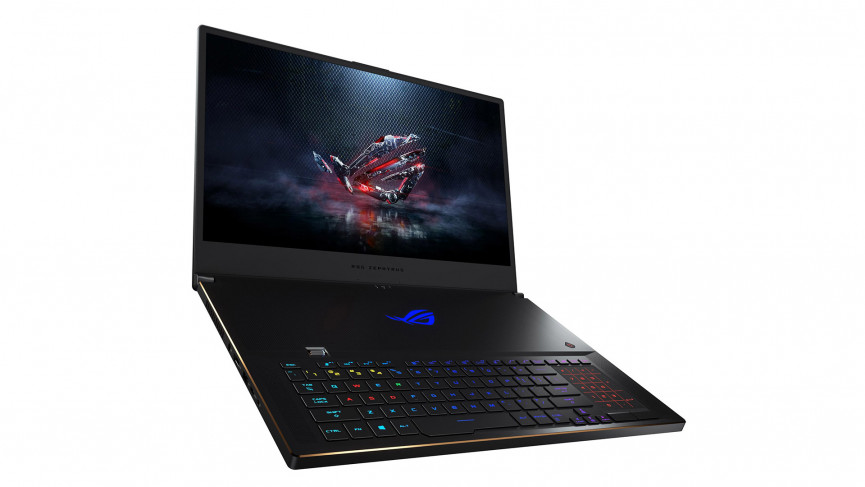 The vast majority of laptops – including the Asus and Acer models tested here – will include the RTX 2080 Max-Q version rather than the mobile version. That makes perfect sense, because the Max-Q version is more efficient and still has plenty of power.

If you get a RTX 2080 Max-Q laptop, expect framerates of around 100fps or even a little more in Shadow of the Tomb Raider and above 70fps in Ghost Recon: Wildlands.

Every single-player game will run smoothly on the RTX 2080, and with enough pace to handle screens at high refresh rates without quality compromises. Want to output to a widescreen panel or a VR headset? The RTX 2080 is for you.

And then, if you want to save some cash, there's the RTX 2060. This is a more modest GPU that still has enough power to run any top game at 1080p – even if you have to compromise on some graphics settings to hit a smooth 60fps in the toughest games. It'll easily handle most games and any esports title, though.

The majority of the laptops in our test include the Core i7-8750H. It's a six-core processor that runs with a peak speed of 4.1GHz – so it has ample speed for gaming. It'll also handle day-to-day multi-tasking and plenty of work tasks too, so there won't be much that laptops can't do when they have this chip installed.

Head further down the market and you'll find machines with Core i5 processors. Those parts are weaker, of course, but still easily powerful enough for gaming and general-purpose multi-tasking.

Geekbench provides a good illustration of the gap between the Core i7 chips and Core i5 silicon. A Core i7-8750H generally scores around 19,000 points in Geekbench's multi-core test – but a Core i5-8300H is usually about 5,000 points "slower".
Best gaming laptop overall reviewed
Alienware m15 review
No gaming laptop is perfect, but the Alienware m15 gets closer than most.

An Nvidia RTX 2070 Max-Q graphics chipset is a great start. It means you have enough power to handle any gaming task. You'll easily get beyond 60fps in virtually all games, and many titles will head to 100fps and beyond.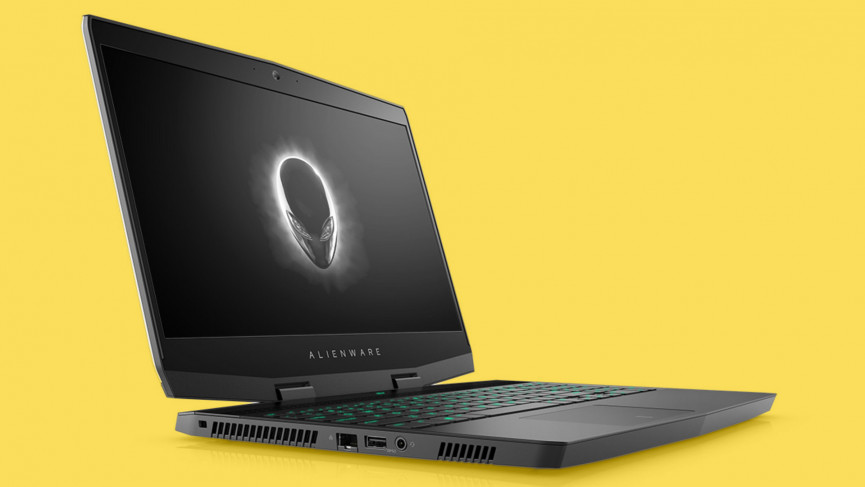 The rest of the components are good, too. There's a Core i7-8750H CPU, 16GB of memory and a 256GB SSD.

Alienware machines aren't just known for power. They always look the part too. This latest machine is far sleeker than anything that's come before, with slim bezels, smart design and superb build quality. The m15 weighs an impressive 2.16kg, and it's 18mm thick – so it'll easily slip into a bag.

The rapid performance and smart design are matched with excellence elsewhere. The chiclet keyboard is fast and consistent, with as much travel as anything else, so it's easily good enough for gaming. It has RGB LED lighting zones, and it's paired with a smooth, responsive touchpad with satisfying button presses.

The review model we've seen has a 15.6in Full HD display with a 144Hz refresh rate but no Nvidia G-Sync. That's standard for gaming laptops right now, and it means you'll get smooth gaming. Quality levels are impressive: the Alienware's black point is low enough to deliver inky visuals, and the peak brightness is higher than most other laptops.

That means great contrast, which in turn means punchy colours throughout, with depth and the bottom end of the range and vibrancy at the top. The colour gamut coverage score isn't great, but it's still high enough to make games look good.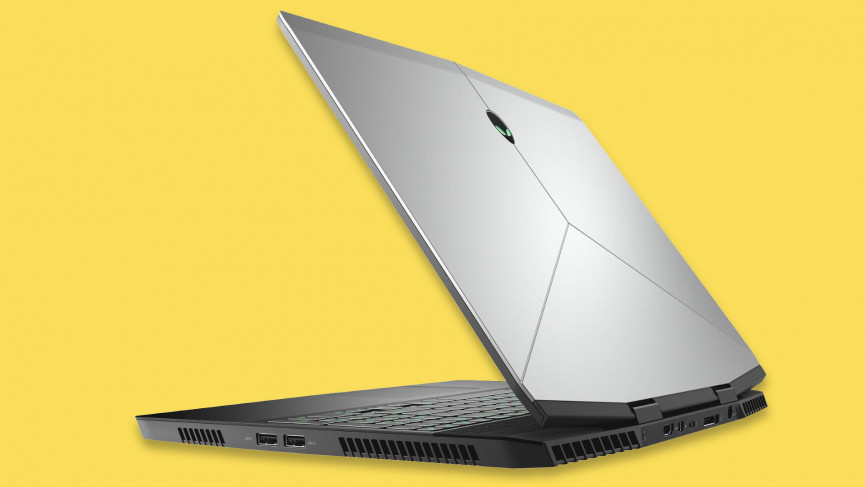 Alienware's machine never became too noisy, which is impressive considering the hardware inside this slim machine – and a clear advocate for that Max-Q GPU working well. It's reasonably cool, too. Don't expect good battery life from this machine, though – or anything else in this part of the market.

The Alienware m15 that we've reviewed costs £2,049, which is a tad expensive – it's not hard to find RTX 2070 machines for less than £2,000.

Happily, there are nearly a dozen different configurations available. The cheapest m15 costs just £1,399, but it relies on a Core i5 CPU and a GTX 1660 Ti graphics card – so it's only suitable for esports and lower-end games. At the top end, you'll have to pay a mighty £3,299 for a system with an RTX 2080, 32GB of memory and a Core i9 CPU – along with a 4K screen.

Whichever configuration you buy, you get a slim, light laptop with superb design – along with a good screen and keyboard. Pick the components you need and you'll always be on to a winner.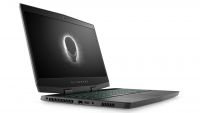 View now at Amazon
Best gaming laptop for value reviewed
PC Specialist Recoil III RTX review
The PC Specialist Recoil III RTX is an interesting and anomalous laptop in a group filled with machines from global brands. These rigs are assembled in Wakefield – albeit built using cases and screens that come from abroad – and this machine's price of £1,654 is several hundred pounds less than most other machines with similar specifications.

The core component here is the Nvidia RTX 2070 – and it's the full-fat mobile graphics chip rather than a Max-Q version. You're going to get a few more frames than the Alienware m15 here, which means there's enough grunt to play basically anything at 60fps and beyond without too much trouble. It's not a transformative boost and the lack of Max-Q hardware will impact on thermals and battery life, but it's welcome extra power.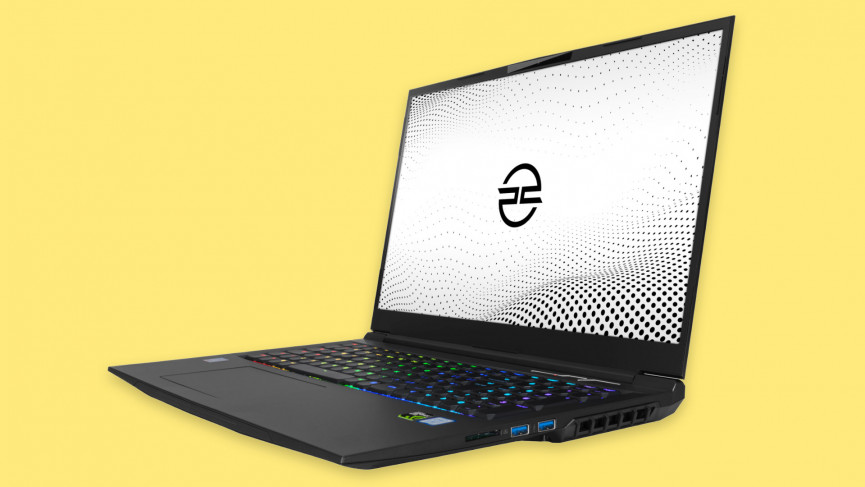 Elsewhere, the PC Specialist has conventional components that don't push the envelope: a Core i7-8750H CPU, 16GB of memory and a 512GB SSD alongside a 1TB hard disk. There's nothing wrong with that – it means there are no bottlenecks in games and ample power for motoring through work tasks. Happily, the PC Specialist was reasonably quiet during testing too.

Crucially, the PC Specialist also has a great screen. It's a Full HD panel that runs at 144Hz, and it has good brightness, superb contrast and very accurate colours. Games will look close to their best on this panel.

And, surprisingly, this is one of the only gaming laptops around with a mechanical keyboard. The buttons are low-profile, but still have far more weight and travel than conventional chiclet keys – so these are much better if you want to really hammer through your gaming sessions. The keyboard's robust design is paired with a middling trackpad, so use a USB mouse instead.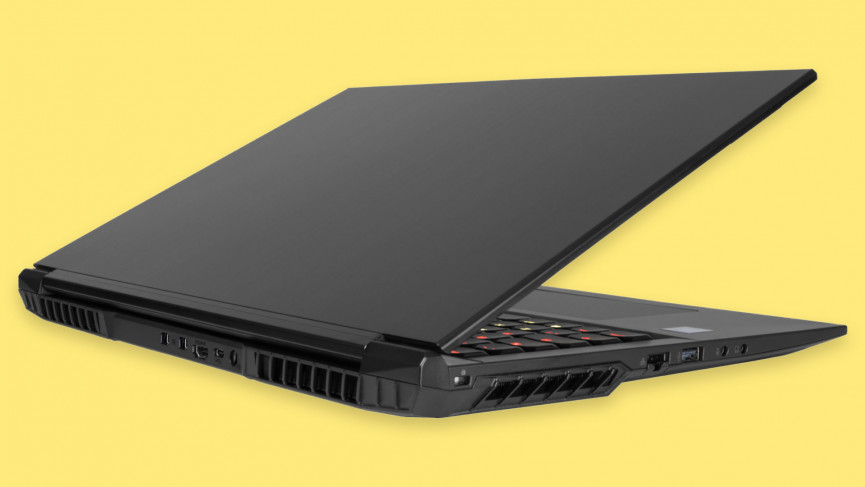 Of course, the PC Specialist's price does mean downsides. It's not slim, light or eye-catching, with a chunky design that looks dull and archaic alongside machines from bigger brands. Battery life is expectedly poor, and the speakers are far too bassy. Use a headset instead.

The PC Specialist has one more trump card – and it's not anything that can be found on the Recoil that we've reviewed.

Instead, one of this laptop's biggest advantages can be found on PC Specialist's website. Virtually every part of this machine can be configured before you buy: you can choose a different CPU, opt for a different graphics core, alter the memory and pick all sorts of different storage configurations.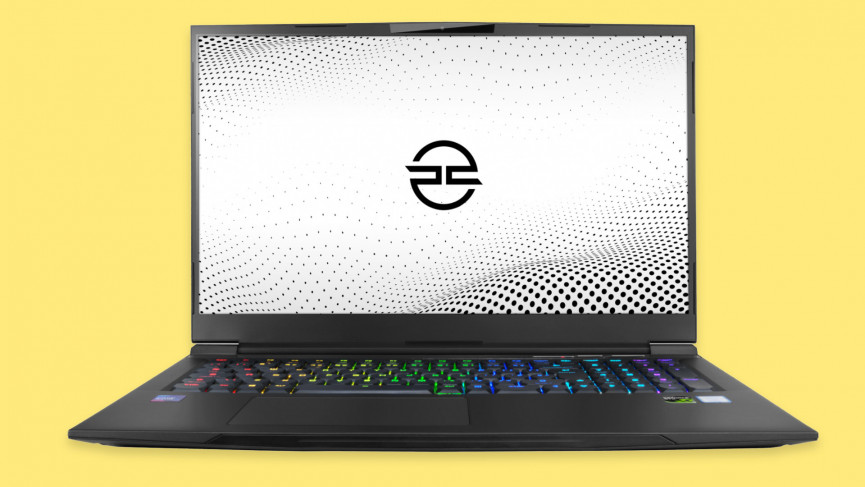 There are hundreds of different configurations available to suit every budget and use, and that extends to peripherals, like external drives, card readers and power adapters.

The PC Specialist Recoil III RTX is not slim, light or flashy and, with a 17.3in screen, it's very much a desktop replacement rather than something to take on the road every day.

It's far cheaper than rivals with similar specifications, though, and it has plenty of power where it counts – as well as a good screen. And, with so many configuration options available, you can build the kind of laptop you want, rather than buying what a company offers. It doesn't tick every box, but this machine is a versatile, capable and affordable option.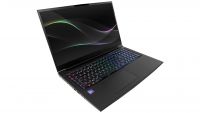 View now at PC Specialist
The rest compared

The Alienware m15 is our favourite laptop and the PC Specialist Recoil III RTX is our more affordable choice, but there's a shedload of quality elsewhere in the group – including several other machines that use the Nvidia RTX 2070 graphics core.

The Aorus 15 X9 has the full-power RTX 2070 rather than the Max-Q edition, so you get more power – but, when the components are pushed, it's far too loud.

Elsewhere, the Aorus has middling screen and build quality. You get extra graphics power, sure, but too much has been compromised to achieve that. If you want a full-power RTX 2070 inside a relatively small package, then go for it.

The Razer Blade 15 Advanced suffers similarly. It's slimmer and lighter than the Aorus, and is one of the best-looking gaming laptops around – chiefly because it looks more like a MacBook. It has a stonking screen and can be configured with 4K and 240Hz panels alongside numerous different components.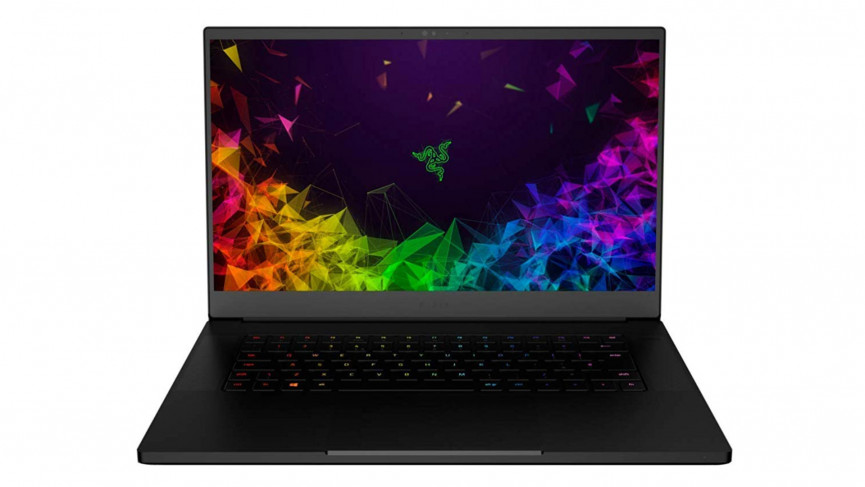 However, the Razer's slim design means it gets hot and surprisingly loud, and the CPU can't run at full speed due to the Blade's thermal issues. It's expensive, too, and the keyboard is too shallow – no good for gaming.

Happily, there are several good options if you want to upgrade from the RTX 2070 to the powerful RTX 2080 – and get enough power to handle 4K gaming and VR headsets at excellent framerates.

The best RTX 2080 machine is the Acer Predator Triton 500. It uses the Max-Q version, so it doesn't deliver the ultimate in mobile performance, but it's still more powerful than the RTX 2070 and the rest of the specification still includes high-end gear like a Core i7 CPU and 16GB of memory.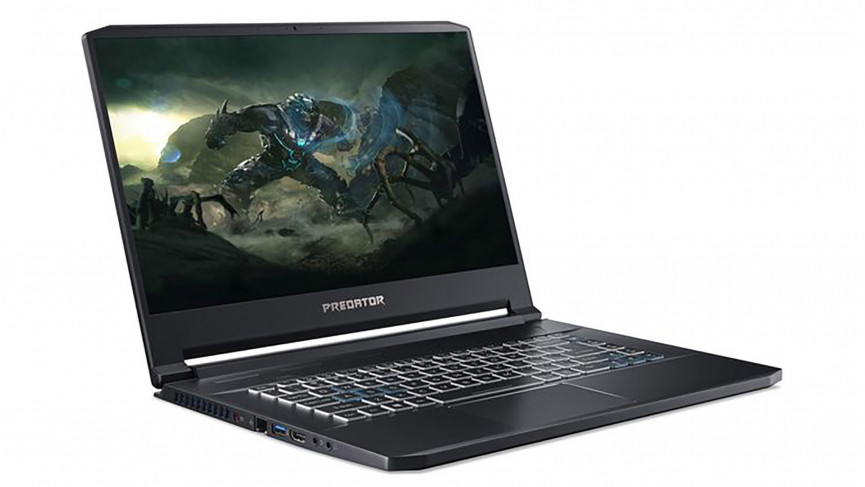 The Acer has a 144Hz 1080p screen, too, and rock-solid build quality. It's a little too heavy and it's still expensive, with prices that start at £2,499 – but this is a great choice if you want huge power.

The Asus ROG Zephyrus S GX701GX adds £500 to the Acer's price. It has broadly the same specification as the Acer, including the Max-Q GPU, but it upgrades to a 17.3in screen with 144Hz Nvidia G-Sync. The screen is excellent.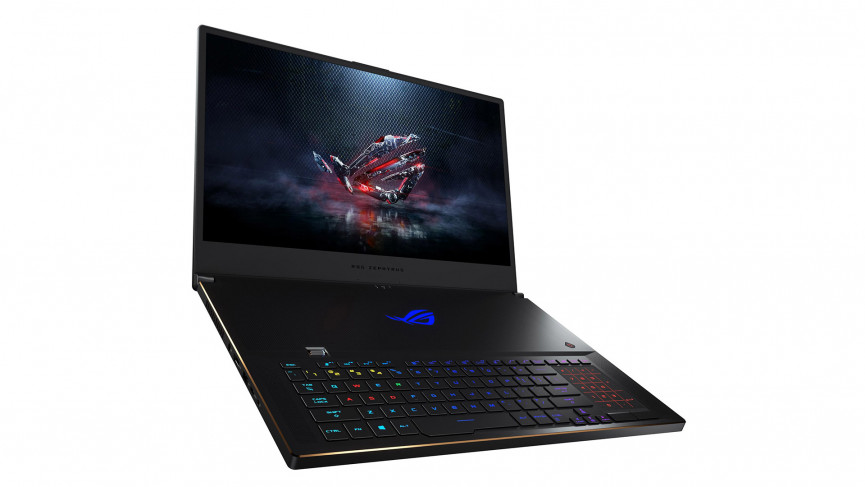 However, the Asus does fall back due to a shallow keyboard and an annoyingly small trackpad. It has an innovative cooling panel underneath, but it's flimsy – and build quality isn't great elsewhere. It's a decent option if you want a 17.3-inch machine with an RTX 2080, but it's far from perfect.

There are numerous alternatives if you want to opt for a cheaper notebook. The MSI GL73 8SE costs £1,718 and is at the top end for an RTX 2060 machine, but it has a high-quality 17.3-inch screen, good components elsewhere and an attractive, conventional design. It's not innovative and it doesn't push the envelope, but it's reliable.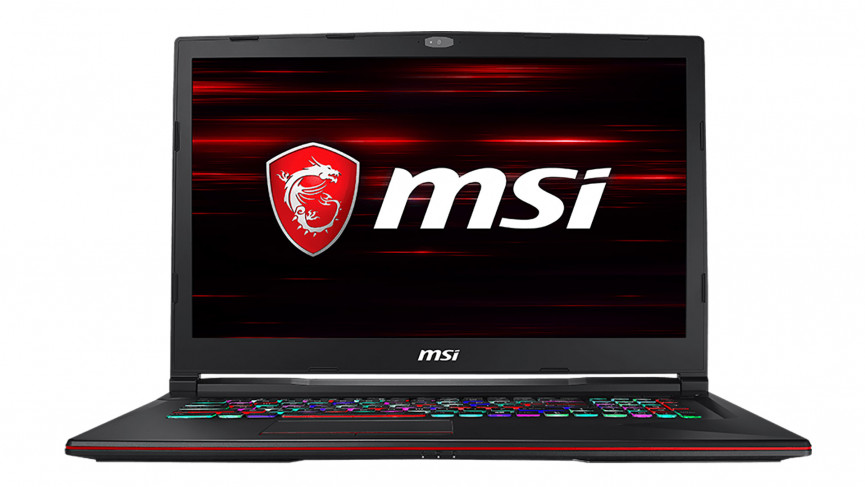 The Dell G5 15, at £1,449, is a little more affordable. It has mid-range Nvidia RTX 2060 graphics hardware alongside a good screen, solid components elsewhere and decent build quality and physical design. It's another good all-rounder, and Dell's website allows for plenty of specification changes.

If you want to spend less than £1,000, head to the HP Pavilion Gaming 15. It's just £799, and looks decent considering the money – black, green and moody, and without being too heavy. It's ergonomically decent and has a good keyboard, too.

The budget bites in the graphics department, though – it has an older Nvidia GeForce GTX 1050 that's only ideal for esports titles and less-demanding single-player games.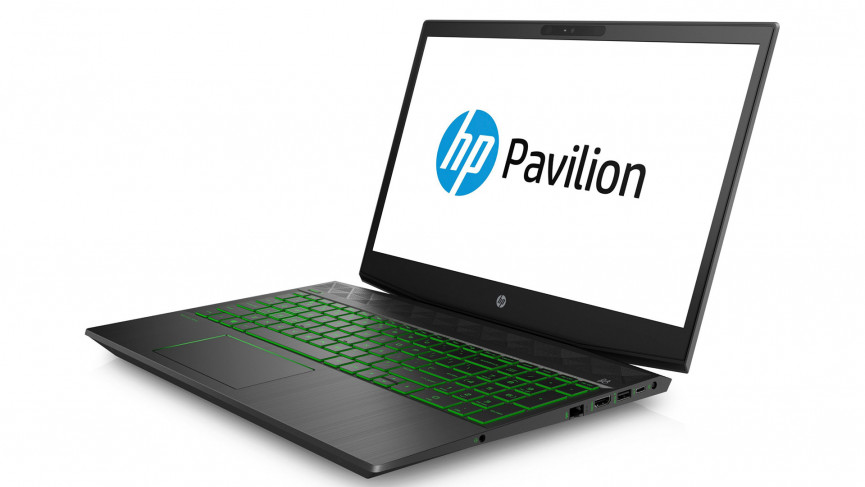 Any laptops to avoid?

Razer touts its Blade Stealth as a gaming Ultrabook, and this machine certainly does have the hallmarks of a classic ultraportable.

It only weighs 1.3kg, and it's only 15mm thick. Build quality is good throughout thanks to a unibody chassis made from aluminium, and it has dark, simple design that easily stands alongside the best ultraportable offerings from Apple, Dell and the rest.

You can get a 4K screen on this laptop alongside more conventional 1080p options, and it has a low-power Core i7 CPU that's capable of motoring through mainstream computing tasks and games. The size and low-power components also mean that battery life is better than most gaming laptops.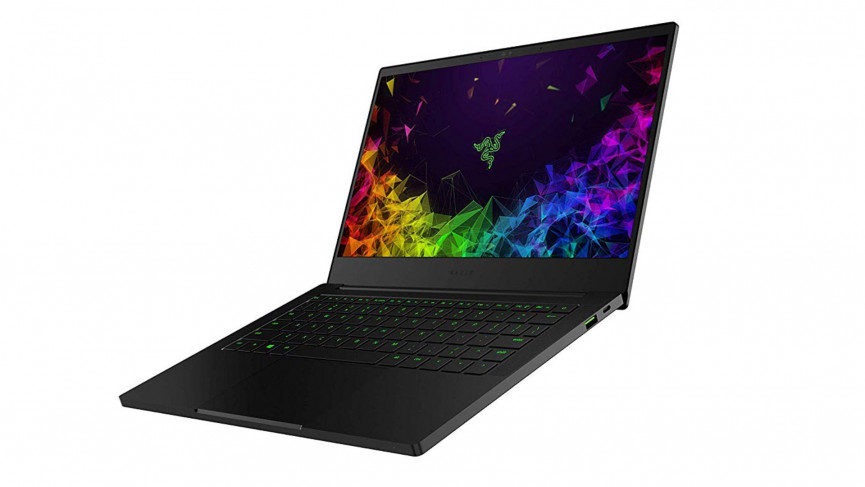 Building a notebook that weighs half as much as other gaming laptops has its downsides, though. The Razer is only available with Intel's integrated graphics or the Nvidia GeForce MX150 core. The latter is the better option, but it's only suitable for low-end gaming and esports titles, and won't get anywhere near the RTX 2060.

There's no room for a good keyboard, either – it's too soft and too shallow.

The cheapest Razer Blade Stealth with an MX150 GPU costs £1,409. And, for that money, you could have a machine with a far more powerful graphics card. If you're considering the £1,709 4K model, your money will go even further elsewhere.

Of course, any laptop with a proper GPU will weigh more than the Razer, and it won't have very good battery life – but it will be much better at gaming, and will likely have a better keyboard and more ports.

Razer can call the Blade Stealth a gaming ultraportable all it likes, but the lack of proper graphics horsepower means it can't live up to that billing. Look elsewhere, no matter how tempting the design is.
Related Reviews and Shortlists