ShortList is supported by you, our amazing readers. When you click through the links on our site and make a purchase we may earn a commission.
Learn more
Best VPN service 2020: the best VPN provider revealed
Secure your home internet with the best VPN services.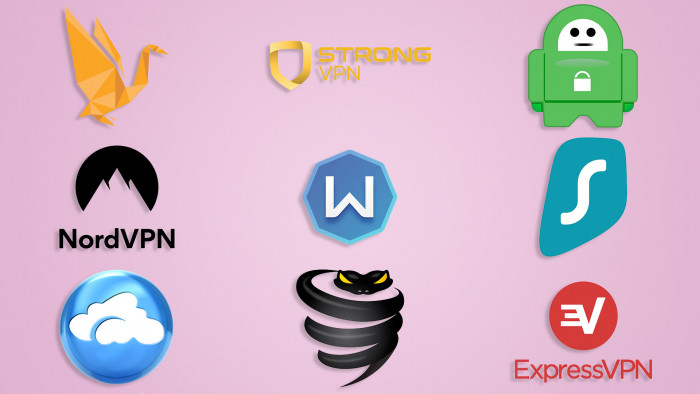 Choosing one of our best VPN services of 2020 will offer you extra privacy when you're browsing online. For those not in the know, the goal here is to prevent people seeing what you do on the internet, and to stop nefarious access to your personal details when you use public Wi-Fi – a VPN will 'hide' all of those details.
UPDATE: This week saw Mozilla release the beta version of its Firefox VPN App for Andoid, which promises to hide all personal details, activities and locations from those who want to pry. It will be available in over 30 countries, but current invites for the beta version are only being sent to those who are US-based on the waiting list.
Keeping your personal details private is increasingly important because when you use unsecured public internet access you allow the provider of that service to see what you do online, and in some cases sensitive information might be visible to them. At the very least, Starbucks Wi-Fi gives the company a way to profile customers.
You don't have to be paranoid to feel troubled by that. And with so much personal information exchanged online these days, trying to keep that data safe from prying eyes is sensible.
We've taken a look at more than 10 VPN services and whittled them down to find the very best ones. We've performed speed tests on each of our final selections and accessed both BBC iPlayer and Netflix (both UK and US services). Here are the top VPN services that made the cut.

Related: Best budget laptops

The Shortlist: Best VPN service
Best value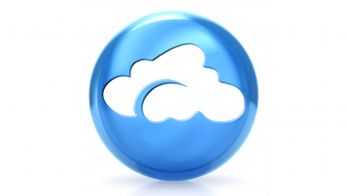 AirVPN
£34.00
Air is a really solid all-round performer. The BBC's iPlayer works fine on UK exit points, US Netflix also works on US IP addresses, which is handy.
Sign up to AirVPN
AirVPN is the cheapest VPN we tested but it also scores well on speed. It's not the simplest to use, but there are straightforward Windows and Mac apps that offer a great choice of international speeds in loads of geographic locations. We had some modest problems accessing Netflix UK on the service too, but this isn't the end of the world.
Best overall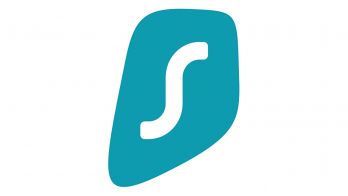 SurfShark
£57.48
There's a lot to like about SurfShark. It felt snappier than many other VPNs when it came to loading content on iPlayer and Netflix.
Sign up to SurfShark
Surfshark is actually a slightly random choice for the best VPN, but when it comes to speed it's above average and it's not the most expensive VPN on our list either. It's a solid all-round choice and it feels faster and less laggy than others on test. It also works well with iPlayer and Netflix (both US and UK services).
What we learned during this testing is that no VPNs can really push your broadband speed. Most ran at roughly half what the connection was capable of and some slower still. In the real world all were fast enough to stream 4K video, though.
We also discovered support for iPlayer and Netflix isn't automatic. For some people this won't be an issue, but if you're planning on using a VPN for all your internet access you're going to want to take that into account. We tested every VPN here and the results are below. This wouldn't be enough for us to fail a VPN, but if that's what you're hoping to do then this will influence your decision.
Pricing was also a very mixed bag. The most expensive is Goose at $16.88 (£12.99) and the cheapest was AirVPN at $7.85 (£6.04). Goose was also the fastest in our test (but peak times took a toll on speeds) while Air also performed really well with impressive speeds at its low price point.
Best VPN services: how we selected


We want a VPN that can run at the maximum speed of our broadband connection. Ideally, anyway. This is harder than you might think because broadband can run at 4mbps or 200mbps. Some services may struggle at the high end, but may be fine for the majority of users.
Of course without testing it's hard to know which products offer the full speed. We used one of the fastest home broadband connections to try and push each VPN to its limit.
Which VPNs are user friendly? That matters too. However there is an argument for niche services that are more complicated but give users a bit more control. AirVPN is a good example of this. It's not the most user-friendly service, but it does offer more control than most.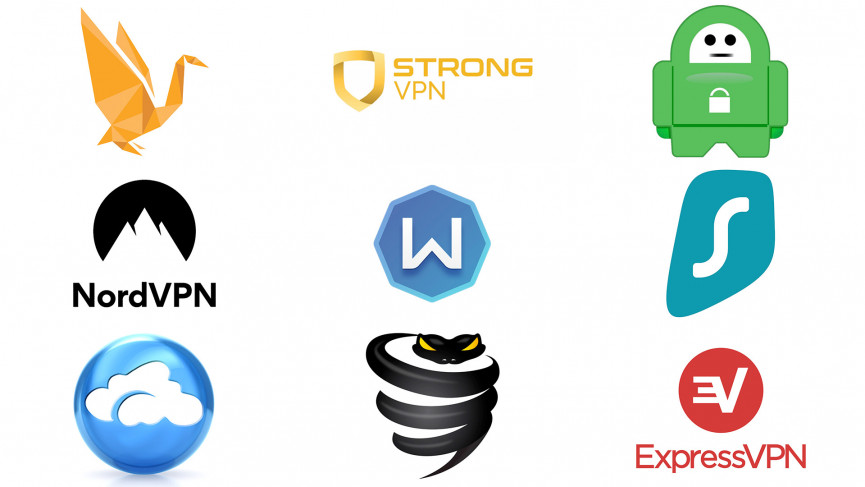 That the VPN actually protects you is important. We want to make sure that, where possible, no records are kept of what sites you visit online. This isn't to cover up wrongdoing, but simply your right to expect your online life to be treated with the same level of privacy as anything else you do.
For the most part we only tested paid-for VPNs, instead of some of the free services available. The reason is simple. VPNs are about privacy and free services will need to make money somehow or they would go bust. That means most free services will trade off security to offer access. It also means you're unlikely to get the best possible speeds with a free VPN. There is one slight exception to this, which we'll come to shorty.
Some VPN companies - particularly with free browser extensions - also use your bandwidth to provide access to others. This model isn't inherently bad. It's also used by the ultra-private TOR web browser, but does mean your internet service is used by other people. Hola VPN is an example of this, and we wouldn't advise it from a privacy perspective.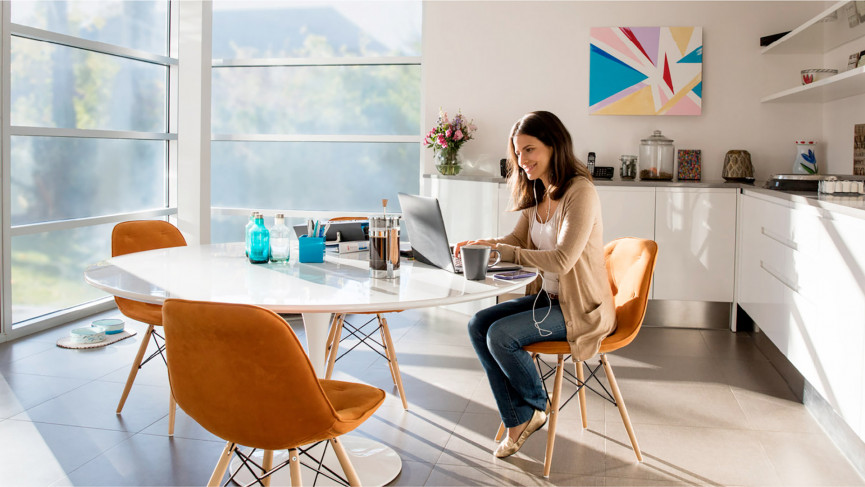 Like every good rule, though, there's an exception.
Windscribe's premium service is reasonably priced, but the company also offers 10GB free to anyone who registers and confirms their email address. There's another, free, 5GB for people who tweet about the company too.
But given its modest price (it's $9 - or around £6.93 - per month) and that you can pay in a variety of currencies, like bitcoin or PayPal, it's a very good option.
Windscribe also meets our desire for honesty about the records it keeps. Only the total amount of data used and last connection time are retained. It also doesn't require an email address to create an account, although if you're using the free service you'll get more data if you do enter and confirm an account.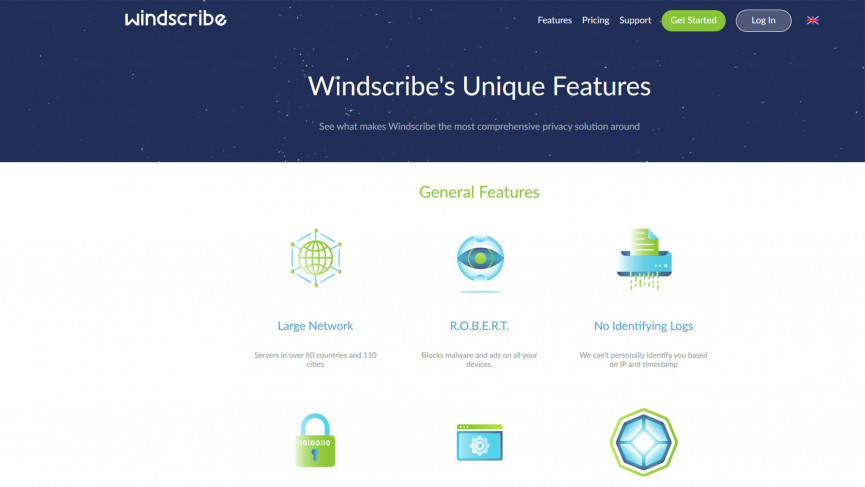 Windscribe also offers dedicated servers for accessing Netflix in both the UK and US, but you will need a paid account for that. BBC iPlayer, however, worked on the free account just fine.
Best VPN services: how we tested
There are hundreds of VPN services. You'll find many of them from a simple web search. We spent a lot of time narrowing the shortlist down based on price and features.
We didn't focus on the ones for advanced internet natives who hack into friends' computers at the weekend for fun. We are after VPNs that let you browse the internet without worrying you are being monitored.
Testing VPNs fairly raises challenges. Most companies offer a selection of servers around the world and the speed you get will depend on a lot of factors.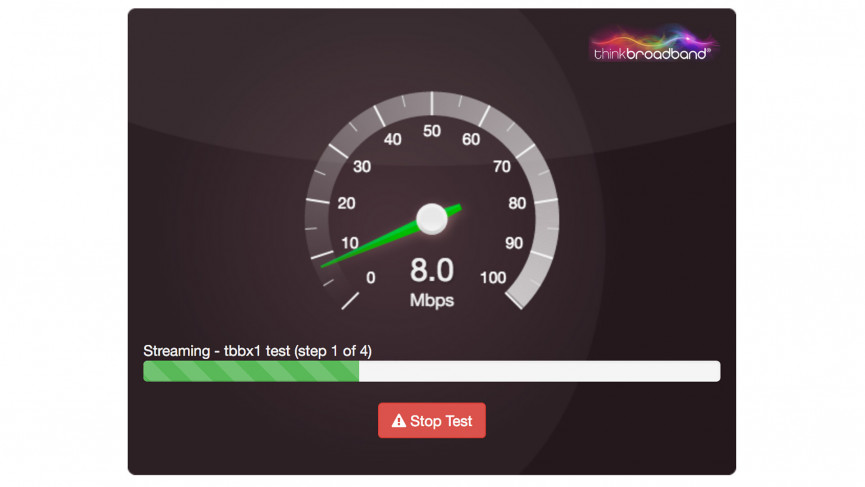 To give a fair picture of how a VPN performs we conducted several tests on each using the independent speed tester at ThinkBroadband. It offers a consistent benchmark that can scale well to all connection speeds. It also performs two different download tests.
One is a single thread test that gives you an idea how fast a normal data transfer will run. It also does multi-thread downloads that provides a better picture of how fast the VPN can deliver data if pushed to the limit.
We performed the test using the same 200mbps Virgin Media connection. This is faster than most domestic broadband connections (although not the UK's fastest home Broadband product. Some connections reach 350mbps, or even gigabit speeds).
The one constant we noted was that no VPNs were able to push the top speed of the connection. So if you're a speed freak you're going to have to live with speeds considerably lower than you would get on your normal broadband connection. Sorry folks.
You may want to use VPN to watch your normal streaming services. We tested these VPNs to make sure their UK exit point could connect to the BBC's iPlayer. Because VPNs can be used by non-UK residents streaming, services often block their IP addresses. It's annoying if you're a UK resident who wants to use UK services, and are perfectly entitled to.
We also tested that process on Netflix. Firstly, we use a UK exit point to ensure Netflix works, and then we tried to access the US version of the service to see if that was possible. Netflix doesn't mind users accessing its content around the world but the rights holders, who own the programmes, sometimes put pressure on the firm to block VPN access.
Some work, some don't.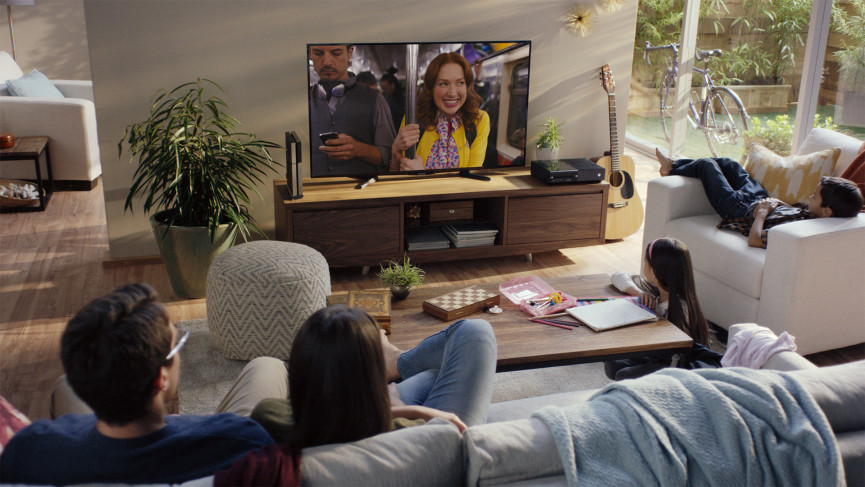 To select the VPNs for this round-up we've had a look at what other people have had to say about them. We've also looked at the pricing and other features. Not all the VPNs in this group have the same features, but at their core the functionality is the same. Even paying less you should expect a decent service, but perhaps some trade offs might exist - for example, the number of devices you can connect.
It's also crucial to understand that VPN pricing tends to offer very large discounts when you buy a year of the service upfront. Most companies will refer to this price as their "starts at" figure, but if you're only interested in paying monthly you'll need to shell out more. We've included information about this where possible so you can make an informed decision.
We also considered where the VPN host might be located. For example, companies in some parts of the world might be subject to government scrutiny. You may, therefore, be surprised to see that a lot of firms operate out of Hong Kong or certain parts of Europe. This is generally to protect users from governments trying to see their logs.
But most VPN companies are also careful not to keep details about where you go online. This is, after all, one of the reasons people opt to tunnel their internet traffic via these services.
Best VPN services reviews: Test results


If we take speed as a key factor in VPNs then the results from top to bottom look like this:


1 GooseVPN
2 PureVPN
3 SurfShark
4 NordVPN
5 AirVPN
6 ExpressVPN
7 StrongVPN
8 Private Internet Access
9 Windscribe
10 VyprVPN
If price is the only consideration then then the order changes considerably:

1 AirVPN
2 VyprVPN
3 Windscribe
4 Private Internet Access
5 StrongVPN
6 PureVPN
7 NordVPN
8 SurfShark
9 ExpressVPN
10 GooseVPN
Combine those two sets of scores you can work out a ranking that takes both speed and cost into account. To calculate this we gave each of the ten services a score based on their position in both speed and cost. The cheapest got 10 points and the most expensive 1 point. We did the same for speed and added both scores together.
From that there were two clear winners that balance both speed and price. AirVPN did the best because it is fast and cheap. PureVPN came second. GooseVPN, NordVPN and Surfshark came in next, followed by Vypr, Windscribe, Private Internet Access and GooseVPN all shared the same score.
ExpressVPN came in last because it's one of the most expensive and its speeds sit firmly in the middle of table. However Express is a good VPN. Only the relatively high monthly cost makes it look like a bad option.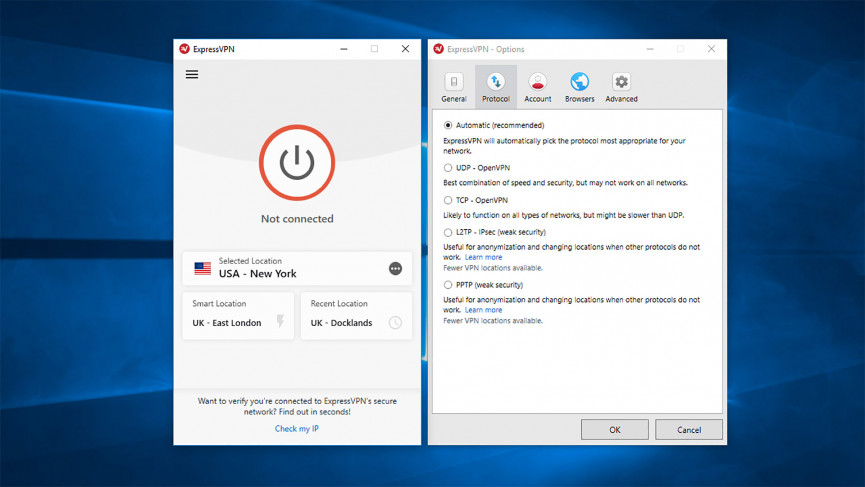 And at this point it's important to remember these scores are based on standard pricing without any discounts or special offers. There are times when VPN companies offer big discounts which can make their service even more appealing. Pay particular attention to Black Friday deals to get some great price reductions.
Only four services passed our Netflix UK, US and BBC iPlayer test. They were Windscribe, Surfshark, NordVPN and StrongVPN. For anyone looking to steam video this is likely to be an important part of a VPN, so these are the ones to consider. We strongly suggest both Windscribe and Surfshark for this - and you could set up a backup Windscribe account anyway, as it has that impressive free tier.
Best VPN service overall:
SurfShark
We really did like Surfshark a lot. But there's also some added complication with just how good AirVPN is, because it could actually win both the best budget service as well as best overall.
But Surfshark manages to provide solid access to the Netflix UK and US services as well as letting you stream from the BBC's iPlayer. It also came in as one of the fastest, all for a sensible price of £9.95. While we resolved not to consider the long sign up deals when writing this article it's also hard to ignore that if you can commit to two years you'll pay just £1.99 per month for Surfshark.
But along with being fast and reasonably priced, we also really like the app used to connect to the service. It treads the tricky middleground of offering advanced features while still being simple to use.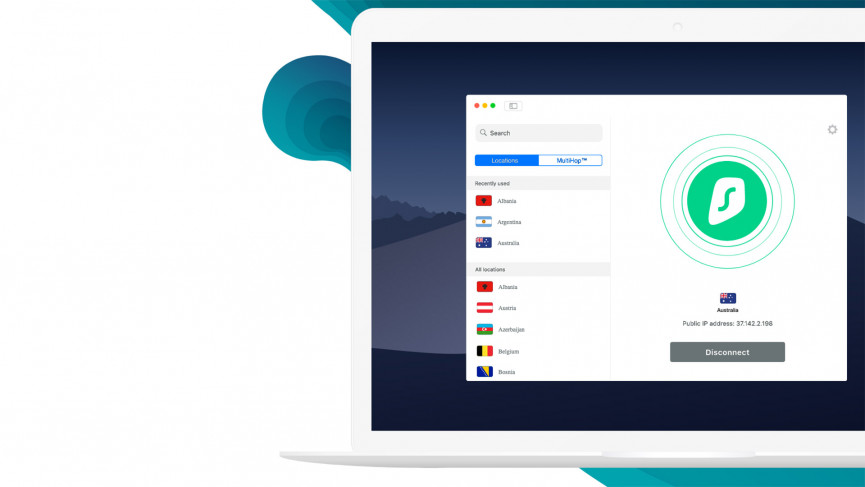 Surfshark will block ads, trackers and malware through the app. You can whitelist some apps that can bypass the VPN entirely. You can also whitelist certain sites, which means if you struggle with iPlayer, ITV Hub or another service you can simply add it to a list which should fix the problems.
You can "multi-hop", allowing you to further disguise your online movements. For example you can select the US as the first hop, then Portugal as the second. For most people this isn't needed, but the very paranoid might enjoy the simple option to do this.
The company also claims it keeps no logs. That means that should the government or business attempt to extract information about your online habits they would be able to discover pretty much nothing about you.
While most of us don't care much about this, it certainly is reasonable for people to have some hope of online privacy, in the same way we're glad WhatsApp encrypts messages or Apple's iPhones can't be unlocked without your passcode or biometric ID.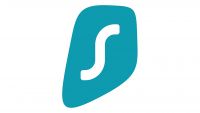 Sign up to SurfShark
Best VPN service for value:
AirVPN
A quick word is needed about pricing, which is relevant when we pick the best value option. Most VPN companies will sell you varying amounts of access to their service. Some, like AirVPN, will offer a per-day rate. That's handy if you're travelling and want to stay secure but don't want all your home network traffic using a VPN.
It's always cheaper to buy a VPN service on a yearly basis. Most VPN companies will sell their "starts at just" pricing based on a one year subscription paid up-front. This is great if you're in it for the long-haul, but not ideal if you want to try different VPNs to find one that meets your needs.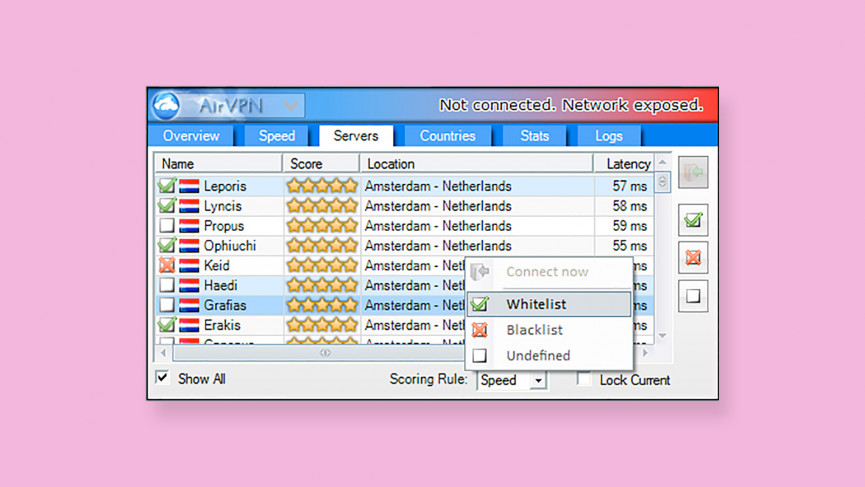 We've taken the pricing the "per month" charge that's based on paying every 30 days. So while some providers might look expensive, there are big discounts for those prepared to commit for longer.
Also, a lot of VPNs want to bill in dollars, euros or bitcoin. For simplicity we took the dollar amounts and where only UK pricing was offered we converted to US currency.
AirVPN is our value pick. There are two reasons for this. First, it's the cheapest on offer here. But cheap is useless if the VPN doesn't perform well. The good news is that Air really does work brilliantly. It's fast, stable and has a great selection of servers all over the world.
Best value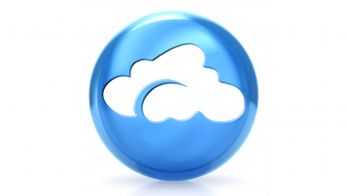 AirVPN
£34.00
Air is a really solid all-round performer. The BBC's iPlayer works fine on UK exit points, US Netflix also works on US IP addresses, which is handy.
Sign up to AirVPN
Comparing the rest on test
We also to want to give some positive comments on Vypr, which is a really well-designed service with a lot of the features you'd want in a VPN. It has a good logging policy, which it says has been audited by a third party. It's a good, cheap option if you're not bothered about video streaming. For just £6.90 per month you can use the basic VPN functionality and protect yourself while you're online at home, on your phone, or out and about.
StrongVPN is also a decent choice. The streaming aspect of online video will matter to some people, and Strong doesn't disappoint here. It's a bit slower than we'd ideally like, but it's far from the slowest and its $10 (£7.67) makes it one of the cheaper options. There is no logging and servers in 20 countries for you to choose from.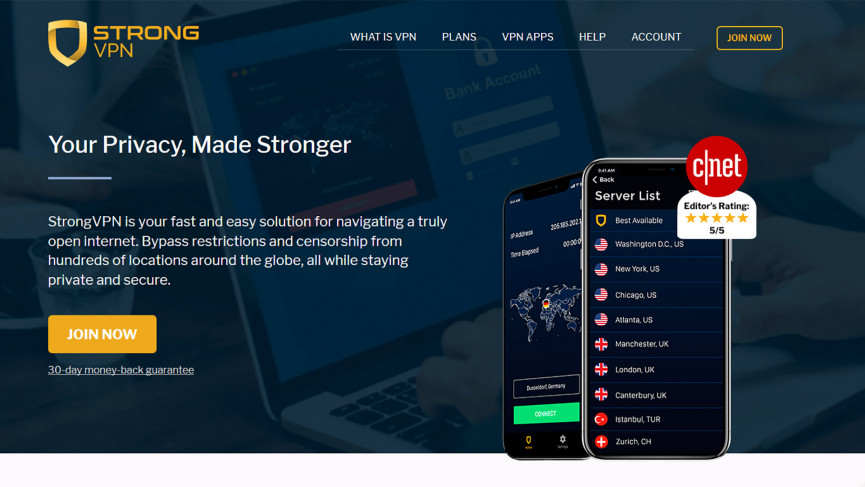 Although it just missed out on a best buy award, we also really, really, like Windscribe. It's another service that allows all the streaming services we tested and if you want a backup service for, say, your phone or tablet, the 15GB free allowance may well suit you. But the general quality of the service means we're a bit sad not to have quite been able to justify making it the overall winner. We doubt anyone subscribing will be disappointed though.
NordVPN is also earns some love. Years ago this service was one of the best known of all VPNs. It might have been this popularity that saw it run at slower speeds than we would like. But the good news is that Nord has clearly invested and it's now able to claim some of the best download speeds in our test. You also get hassle-free streaming on all the major services - which is a big thumbs up from us.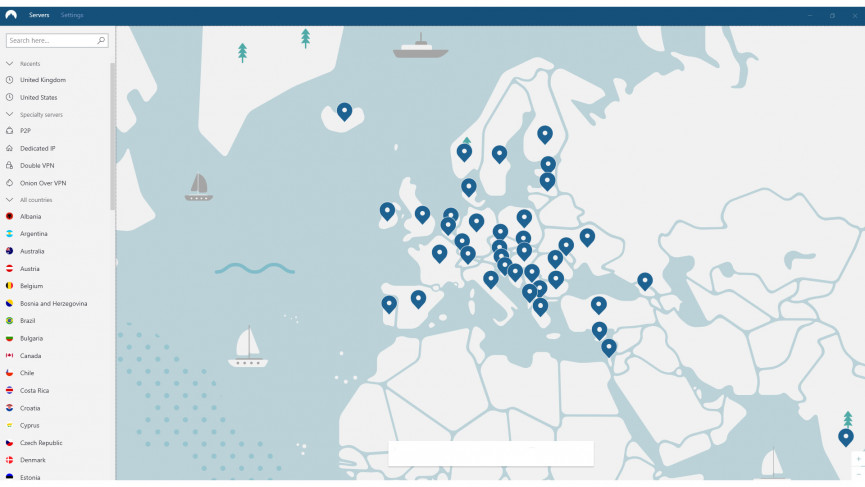 Express VPN is a bit of a weird one. It's the second most expensive but can't deliver streaming video and its speeds are middling. As a service, we like it. As something people will want to pay for it's hard to recommend over other, more competent, services. This is definitely one to keep an eye on for special offers where there are significant discounts.
The most expensive here is GooseVPN but we're happy to say it's also blisteringly quick. If you can stand to pay the £12.99 per month then it's a good option. It also offers unlimited device connections, so for families you could put literally every tablet, smartphone and laptop on it for one monthly price. That's arguably a money saver for many people and, as we said, the speeds are just fantastic.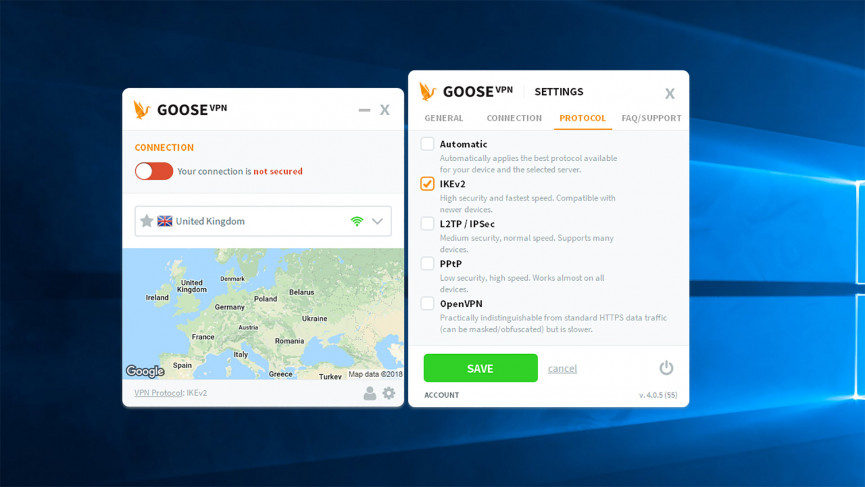 Any VPN to avoid?
Look around online and you'll see Private Internet Access is a popular VPN choice. It has a lot of the features you want in a VPN. However it isn't the cheapest service and it doesn't actually provide the sort of speeds we'd hope at the price.
We wouldn't entirely advise avoiding it, but it's worth considering the others first and making a decision based on the factors that suit you. Keep an eye out for Private Internet Access discounts and special offers.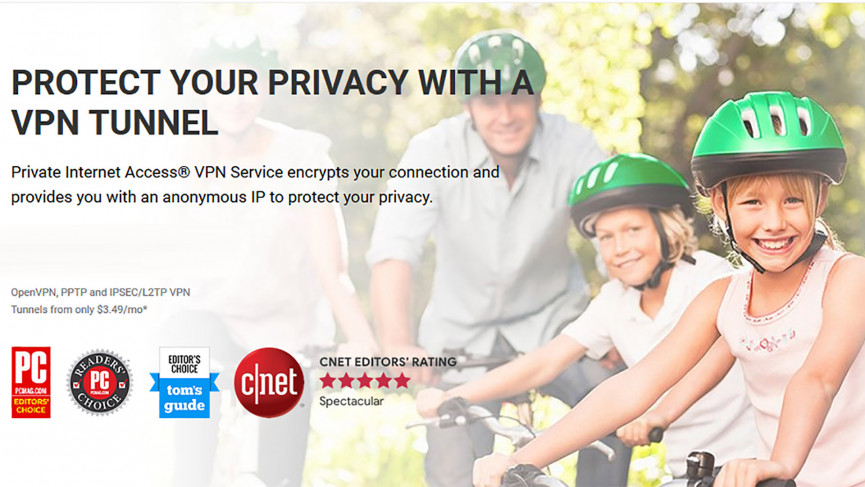 PIA does have a very solid use-logging policy. It keeps nothing, which is a very good thing. The downside is that it's US-based, which does mean that the laws govern it might create an issue. Although this problem is largely hypothetical it's worth considering.
Ultimately, there are better VPNs than Private Internet Access. That doesn't make it hopeless, but we think your money would be better spent elsewhere.

Related Reviews and Shortlists