ShortList is supported by you, our amazing readers. When you click through the links on our site and make a purchase we may earn a commission.
Learn more
Best desk lamps in 2021: first-rate desk lamps
Give yourself the lighting you deserve with these desk lamps.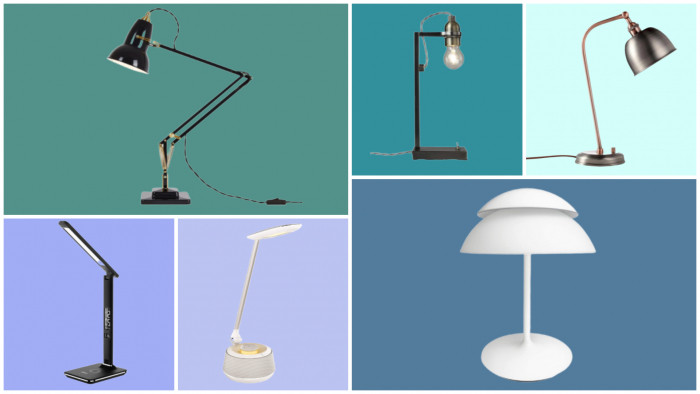 You'd be forgiven for thinking all desk lamps are the same - but as our round-up best desk lamps will hopefully prove, there should be more to a desk lamp than just providing light.
Now is the best time to upgrade your desk lamp, given that we are working from home a hell of a lot more now. Alongside finding the best office chair and desk, it's imperative that you find the desk lamp that is right for you.
A good light source is essential if you're working from home to avoid everything from eye strain and headaches to low productivity and fatigue.
Naturally, we want to help you be the best you can be (and make working from home as easy as it can be), so we've put together a selection of the best desk lamps around right now.
The list includes a range of prices, designs and sizes - as well as some with special features including SAD lighting, Bluetooth speakers and smart home connectivity. Enjoy!
Best desk lamps in 2021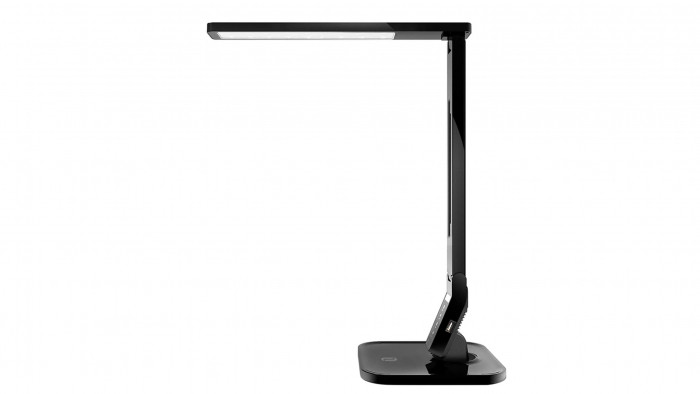 One of the most popular lamps on Amazon and for good reason. The TaoTronics LED Desk Lamp is energy efficient, has four Lighting Mode and five Brightness Levels and you can charge the thing through USB. It's multi angle and has a design that will fit most modern offices. Okay so, this definitely is one of the priciest lamps on this list but Anglepoise is all about creating high-quality products that last. This is one of the British brand's most iconic designs with solid brass detailing and a woven fabric cable. Anglepoise's constant tension spring technology also gives the lamp an 'unrivalled' smooth movement and flexibility.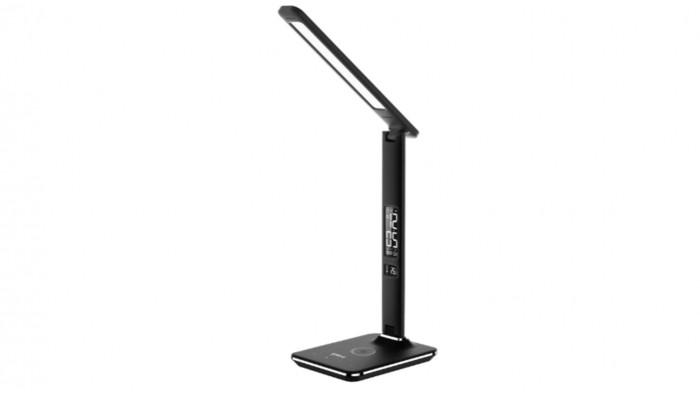 This lamp not only has three light modes, five brightness levels and a dimmer function but also offers wireless charging and has a digital display that shows the time, date and temperature. You can also set alarms with eight different musical tunes on offer.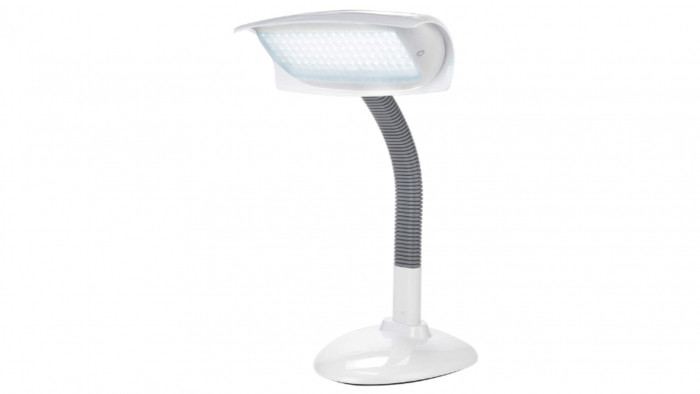 This lamp may look a little like it wouldn't be out of place in the Dentist's but Lumie is a trusted brand when it comes to light therapy lamps. Their desk lamp provides reading light from blue-enriched white LEDs to help tackle SAD (Seasonal Affective Disorder) while you work. It has touch controls for the light levels and the LEDs are also said to boost concentration.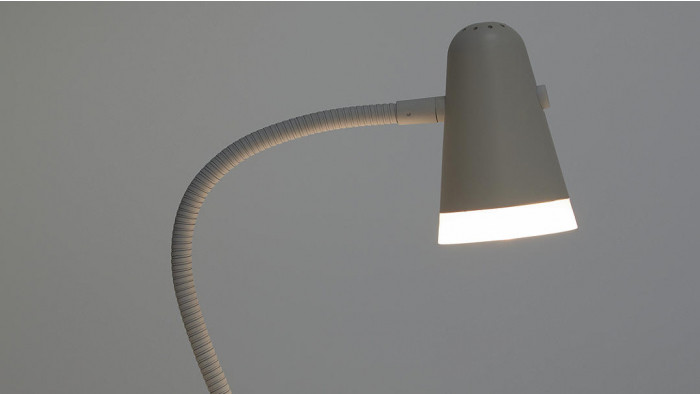 Yep, we went there. A clip lamp is a decent alternative to your normal desk lamp, especially if you haven't got much space or, er, a desk. This one from John Lewis is decent for those looking for a reading light or a light that's not too harsh for your computing work. It's LED, so energy efficient, has an adjustable arm and a price that is certainly affordable. Looks-wise, we are fans of the minimalist design and the grey option, although you can also go for an all-white look.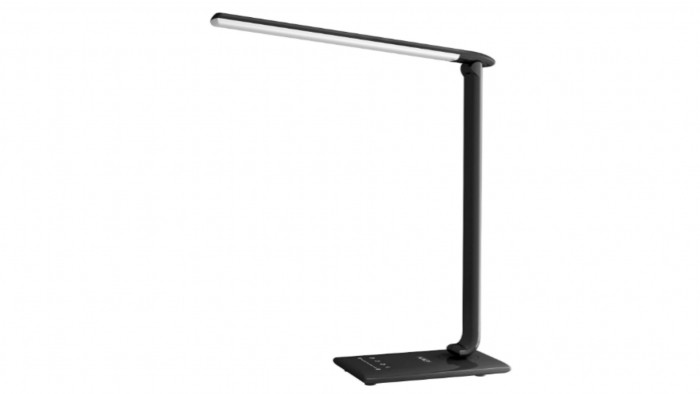 Control this Aukey lamp's five lighting modes and seven levels of brightness all from the touch controls on the base. The Auto-Off Timer means you can set the light to switch off after an hour and the lamp always remembers the last light colour and setting you used. We are big fans of Anglepoise lamps and this is one of the cheaper ones you can get. The lamp showcases 80 years of craftmanship, offering a classic British design that will suit any office. This is a modern version of the classic 75 and it still looks good after all these years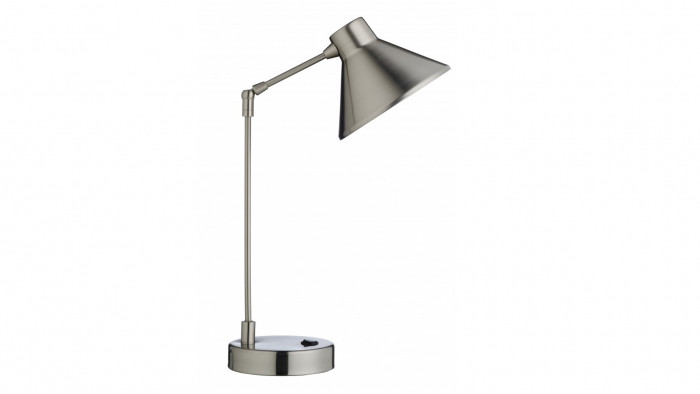 This is a seriously great lamp for anyone on a budget. Design wise, there's a single jointed slim stem and adjustable head on the thing that allows light to be directed where required. And, well, that's pretty much it but if you are looking for a reliable lamp that won't break the bank, then this is definitely one we would recommend. You can set the Philips Hue Beyond Lamp to an endless number of colour combinations designed to create just the right setting. Controllable by the Hue app, it also means you can turn on your lamp when you're on the way home. Small note: you will have to buy a Hue Bridge to be able to control this lamp smartly.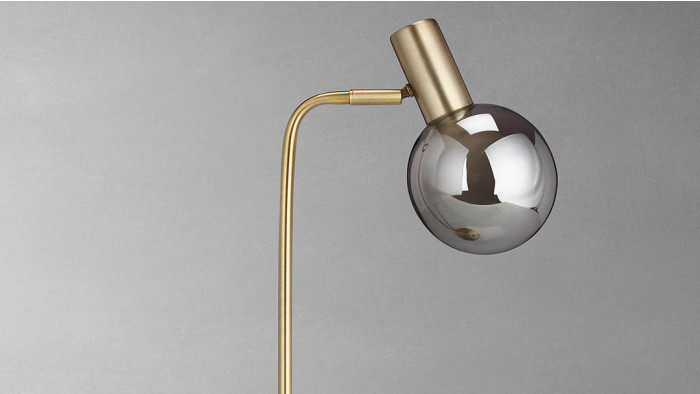 Not for everyone but we can't help but be enamoured by this Huxley Desk Lamp by John Lewis. The top of the thing, that houses the bulb, looks like the Grapefruit in the Dark Tower and it has a lovely bright glow, illuminating your desk and the room. It's a fascinating effect and one of the most unique lamps on this list.
Related Reviews and Shortlists