ShortList is supported by you, our amazing readers. When you click through the links on our site and make a purchase we may earn a commission.
Learn more
Best DAB radios 2021: the best digital radios you can buy
Make sure you are listening to the radio on the right radio.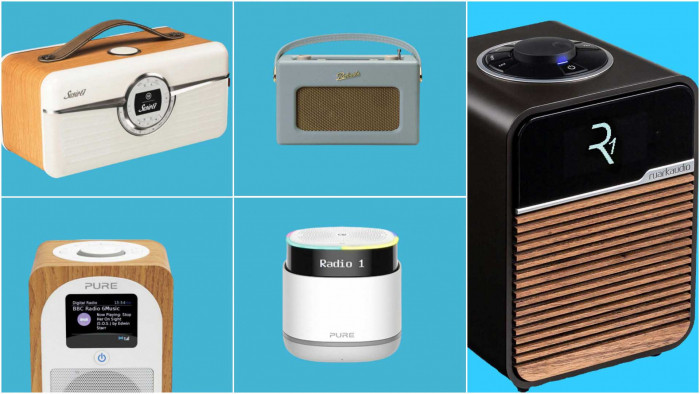 Who would have thought that tuning into the radio would still be a popular pastime in 2021 but. as this best DAB radio guide shows, listening to the radio is still a thriving, wonderful thing - especially now that we are spending a lot more time indoors!
UPDATE: 6Music fans were bereft when Shaun Keaveny announced he was leaving the digital radio station but his successor has been announced and it is none other than Craig Charles. The channel is a firm favourite for us when testing devices for our best DAB radio guide, so we're glad that Charles is taking over the afternoon slot.
The key to the format's ongoing popularity, like many things, has been digitisation. Even before the rise of the podcast, DAB radio sold a modern audience on the charms of an audio-only experience.
Digital audio broadcasting offers a more robust radio listening experience than classic analogue, with the capacity for way more stations and the potential for superior sound quality.

The only thing is, you'll need a dedicated DAB radio to take advantage of this digital listening platform. Here are 8 of the best DAB radios currently available.
Looking for an alarm clock? Then our best alarm clocks and best wake up light guides are for you.
---
How to buy a DAB Radio: buying advice When buying a DAB radio there are a few things you need to consider. The first is a bit of an obvious one but you need to make sure that you can currently get a DAB signal in your household - the majority of the UK now has DAB, but it's worth using the UK Radio postcode searcher to find out.

The second thing to look for is price. While our best DAB Radio guide has radios ranging from £100 to £400, you might be tempted to go a little lower or higher. If this is the case, then always try and go for a make that you know, or one that you know to be trusted in this area.
Ruark Audio has been making radios for a number of years now and are a brand that's been awarded for their products. Likewise Pure - who was one of the first to get into the DAB radio space. These types of brands are trusted for a reason, because they have a history of making great products. Go for a lesser brand and it may be that the device you get doesn't last quite as long as you would like it to.
Don't just look for DAB when looking for a DAM radio, either. Many DAB radios will also come with internet radio. Unlike DAB, this is radio that comes from the web so the radio you buy will have to link up to your Wi-Fi signal, or connected via Ethernet. Internet radio opens up your radio to thousands more stations, beyond what you get with DAB.
Many DAB radios will also have Bluetooth, which means you will be able to play the likes of Spotify through the radio on your phone. Look out for DAB+, too. This is a better quality of DAB that can carry more stations and something that is starting to become more and more apparent in the UK.
Related Reviews and Shortlists