If you don't subscribe to Amazon Prime or Amazon's Music Unlimited service, asking your Echo to play tunes generally involves Alexa tapping you up for cash like a world-class hustler. Not any more.
Amazon has followed in the footsteps of rival Spotify by providing music free of charge.
There are a couple of caveats, mind. Firstly, you have to listen to occasional adverts for the privilege. Second, you can't request specific songs. Like Spotify's free tier, instead you have to listen to playlists based on the kind of thing that you want.
So you can ask for 90s music, say, or rap music. But if you want to listen to a specific track, it looks like you have to wait for it to come up naturally as part of a broader playlist. Or just go and find a thing called a "compact disc" and a compatible "compact disc player" if you really must.
So as an alternative to a paid Spotify, Apple Music of Amazon Music Unlimited account, it's undoubtedly weak. But if you treat it as a semi-customisable radio station, it sounds pretty competitive – as long as the adverts aren't too relentless.
Of course, your enjoyment of any free music is somewhat dependent on which smart speaker you're using and not all Amazon Echos are created equal when it comes to sound quality. To get some expert buying advice, be sure to consult our list of the
best smart speakers
before getting your card out...
Latest Gadget Deals:
You Save: £30.00 (33%)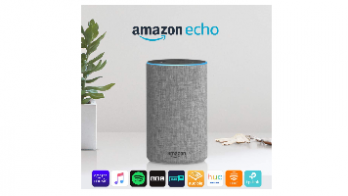 Amazon Echo (2nd Gen) - Smart speaker with Alexa - Heather Grey Fabric
£59.99
Amazon Echo connects to Alexa-a cloud-based voice service-to play music, make calls, set alarms and timers, ask questions, check your calendar, weather, traffic and sports scores, manage to-do and shopping lists, control compatible smart home devices, and more.
Buy now at Amazon
You Save: £40.00 (22%)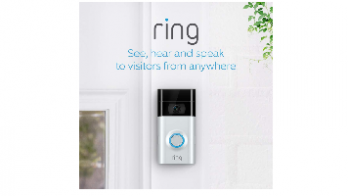 Ring Video Doorbell 2 | 1080p HD Video, Two-Way Talk, Motion Detection, Wi-Fi Connected
£139.00
Works with selected Alexa devices to launch real-time video with your voice. Lets you see, hear and speak to visitors from your phone, tablet and PC . You'll get a notification when movement is detected or when visitors press the Doorbell.
Buy now at Amazon
Up to 33% off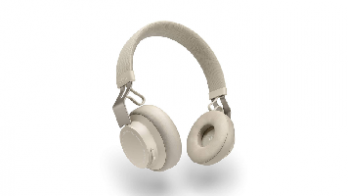 Jabra headphones and headsets
£59.99 (from)
Jabra's signature Digital Signaling Processing giving you crisp digital audio reproduction and high quality call performance in true HD Voice
Buy now at Amazon