ShortList is now ad free and supported by you, the users. When you buy through the links on our site we may earn a commission.
Learn more
The best things to do in London this weekend (7-8 April)
Take advantage of a weekend of good weather The sun's back out so you're probably looking for some outdoor activities to do this weekend.
Or, perhaps an indoor event if you fancy it. We're not the boss of you. 
Here's what's on offer…
1. Crafty Fox Market This monthly market at Mercato Metropolitano lets visitors take part in craft-related workshops as well as a variety of independent traders. This weekend, as with every edition, there's a free workshop for those in attendance.
http://www.craftyfoxmarket.co.uk/market-dates/mercato-metropolitano-7th-april - Free, Saturday 11am-5pm, Newington Causeway SE1
2. Deptford Bites
This new South-East London food market opens its doors on Saturday with a range of dishes spanning burgers, oysters and plenty of vegan options. As well as street food, you can also stock up on local produce that'll keep for a little longer, as well as crafts and designs from local traders.
http://www.deptfordmarketyard.com/deptford-bites/ - Free, Saturday 10am-3pm, Deptford Market Yard SE8 
3. Doughnut Time Westfield Pop-Up One of the few things better than doughnuts is free doughnuts, and the folks at doughnut time can deliver on that front. Their new temporary van is currently parked at Westfield Stratford, where it's serving food all week, and this Saturday there's a one-hour giveaway – you'll likely need to queue for a bit, but free food is free food.
https://uk.westfield.com/stratfordcity/stores/all-stores/doughnut-time/62214 - Free, Saturday 12-1pm, Montfichet Road E20
4. Trafalgar Square Games Festival
Part of the wider London Games Festival, this one-day event will let us regular joes find out how much better pro gamers are by actually playing against them, as well as a chance to try out augmented reality games and more. The festival will continue into next week, with a variety of other events lined up.
http://games.london/trafalgarsquare/ - Free, Saturday 10am-6pm, Trafalgar Square WC2N
5. Wrestlemania screening at Four Quarters South
Gaming bar Four Quarters tends to be good value for all things wrestling, and they're following up January's Royal Rumble screening with the big one: Wrestlemania 34. You'll need to get there before midnight, but after that there's food for sale and more wrestling themes than you can shake a stick at – plus the main event on a big screen, of course.
https://www.facebook.com/events/408978739568649/ - Free, Sunday, 9pm, Rye Lane SE15
6. Collide Festival
The Royal Albert Hall is playing host to a unique immersive arts festival over the weekend, with Saturday's programme featuring street art and up-and-coming musicians. It's a chance to see top talents in an unfamiliar setting, and who knows - some of these performers could revisit the venue in the future for their own show.
https://www.royalalberthall.com/tickets/events/2018/collide/ - £9, Saturday 7pm, Kensington Gore W7
7. Designs on Britain
This exhibit at the Jewish Museum is only running for another week or so, which means it's worth checking it out while you still can. It focuses on the role played by immigrants in British design innovations, including European Jews who arrived in the UK in the early part of the 20th century.
http://www.jewishmuseum.org.uk/designs - £7.50, Saturday and Sunday 10am-5pm, Albert Street NW1
8. Regents Park Half-Marathon If you made 'training for a half-marathon' your New Year's resolution, this is one of the first few you could realistically be ready for. And I mean *properly* ready, not just get to the end in one piece ready. It's much more central than a lot of big London races, too, while Regent's Park is just really nice to run round.
https://www.theraceorganiser.com/race-course-map/regent-s-park-half-marathon-08-04-2018-08-00 - £20 (Free for spectators), Sunday, 9am, Chester Road NW1
9. Imad's Syrian Kitchen x Choose Love
If you want to spend your evening at a Syrian supper club while also donating to a worthy cause, you're in luck. Anyone who books a spot for dinner or Sunday brunch will be helping raise money to build a hospital for refugees in Syria, while you can add a fiver to the fund by bringing your own alcohol.
https://www.universe.com/events/imads-syrian-kitchen-x-choose-love-tickets-london-5PLC8M/ - £43.26, various times Saturday and Sunday, Columbia Road E2.
(Images: Crafty Fox Market/Doughnut Time/Pixabay)
Latest
Food And Drink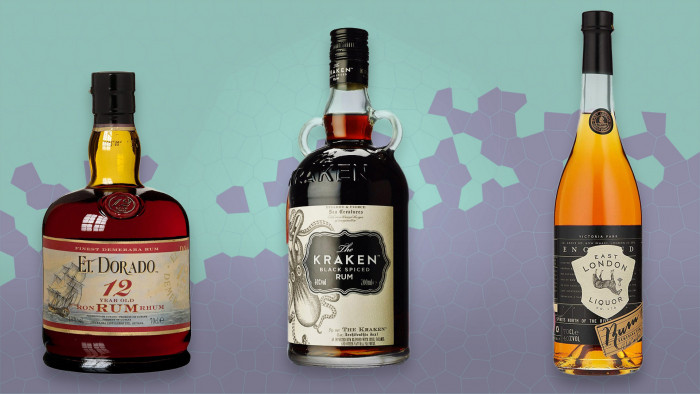 20 best best rums, ranked: all rum brands taste tested
Food And Drink
15 best alcohol-free beers: great ales
Food And Drink
The 20 best gins: from Hendricks to Monkey 47
Related Reviews and Shortlists