ShortList is supported by you, our amazing readers. When you click through the links on our site and make a purchase we may earn a commission.
Learn more
The best new menswear you can buy this week that has Mickey Mouse's face on it
Clothes and that, for you and that Oi! It's Mickey Mouse's birthday, didn't you know? He's 90! That's so old! Not that many people are older than Mickey Mouse, and I'm talking about humans here - mice only normally make it to about six. So Mickey is doing extremely well, especially considering he's a billionaire. A 90-year-old billionaire mouse - not many of them knocking about, that's for sure.
Anyway, why not celebrate that doddering old pensioner's birthday by wearing some clothes with his face on?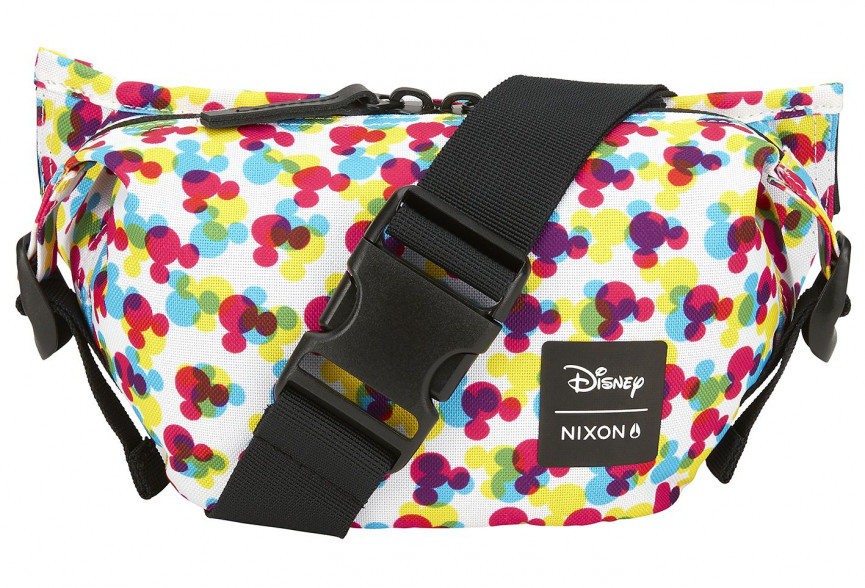 Bum-bags are cool, by the way, and maybe putting Mickey Mouse on one makes it a tad less cool, but it's still cool. Also, you can bring it back up to full cool-level by putting cool things inside it, like Pogs, or Pokemon cards.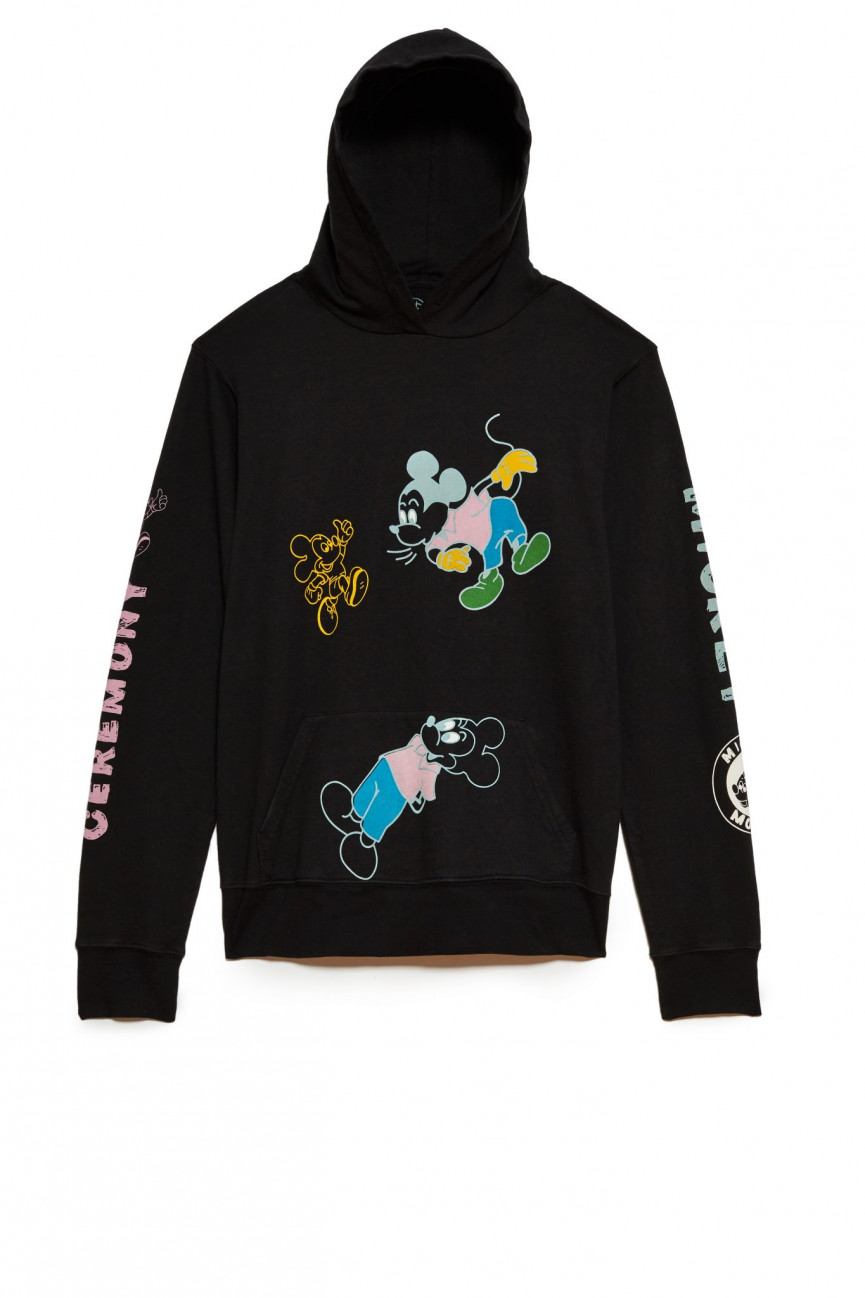 This looks like some sort of bootleg Mickey Mouse shit, and that's another thing that's cool: bootleg stuff. Only this is legit bootleg stuff - it's enough to make your brain explode.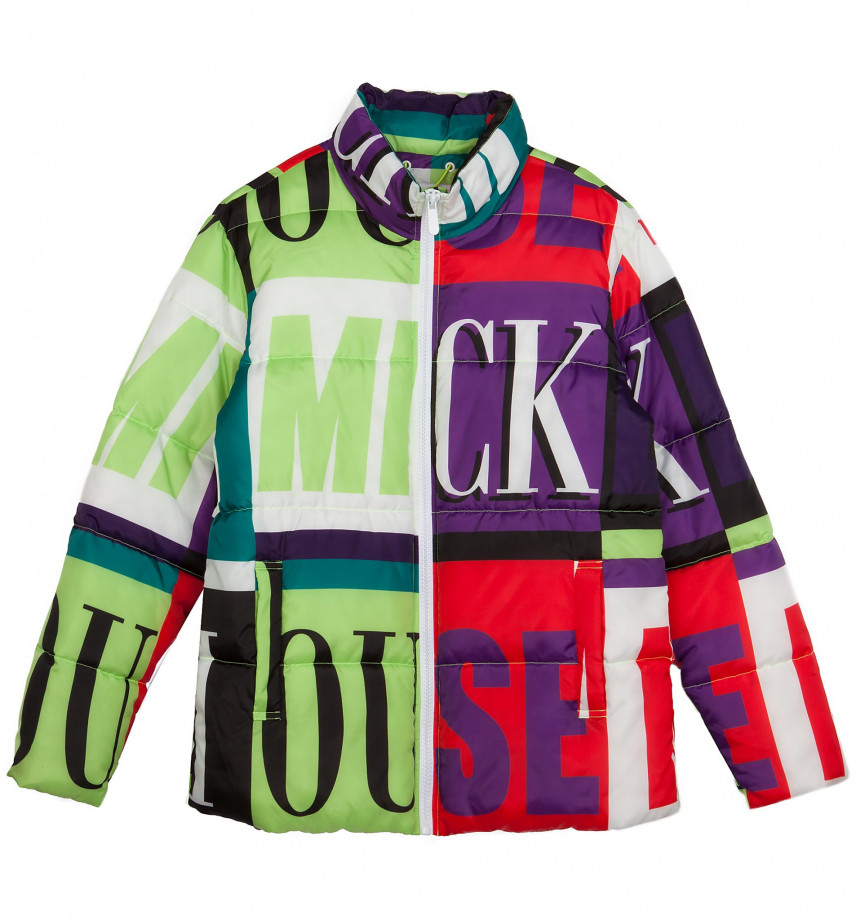 This is one of the best puffer jackets I've ever seen, no exaggeration. You've most likely got to have balls of steel to wear it, but shine those babies up - buff them to hell and back - because wearing this will bring you high street plaudits to dine out on for years.*
*Whatever the hell that means. I suspect: "nothing".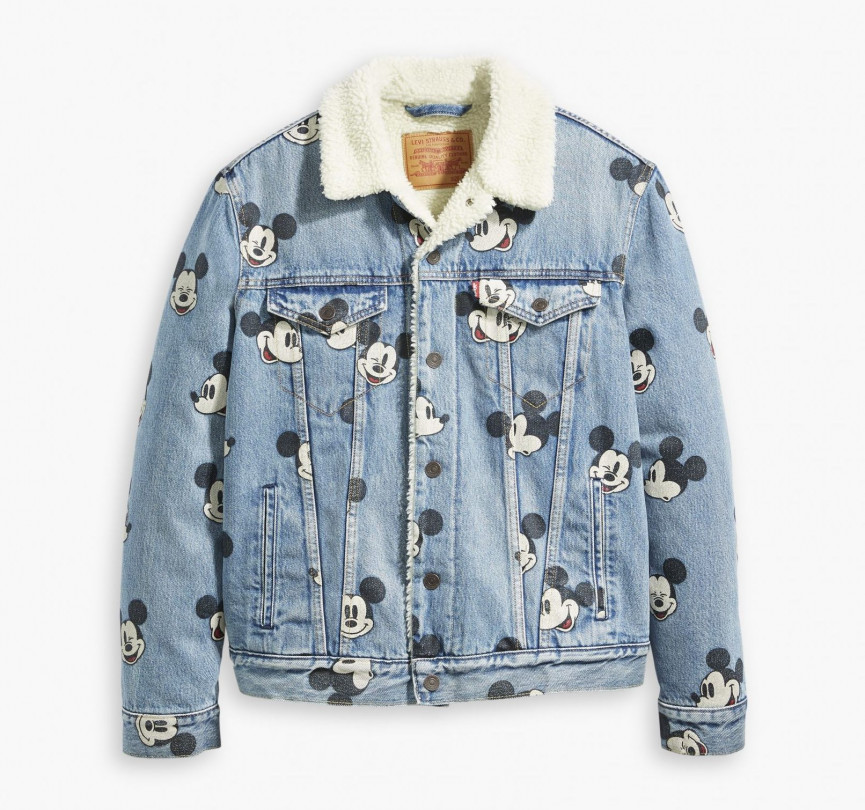 Look, everyone likes Mickey Mouse (apart from maybe Peg-Leg Pete), so plastering him all over your denim sherpa jacket is a low-risk move - people will still enjoy your choice in clothing. This is just an all-round nice jacket, ain't it? It's got the disembodied head of an ancient mouse on it, sure, but maybe that's the kind of thing you need to start thinking about wearing. You, the noted mouse-hater - it's time to set the record straight.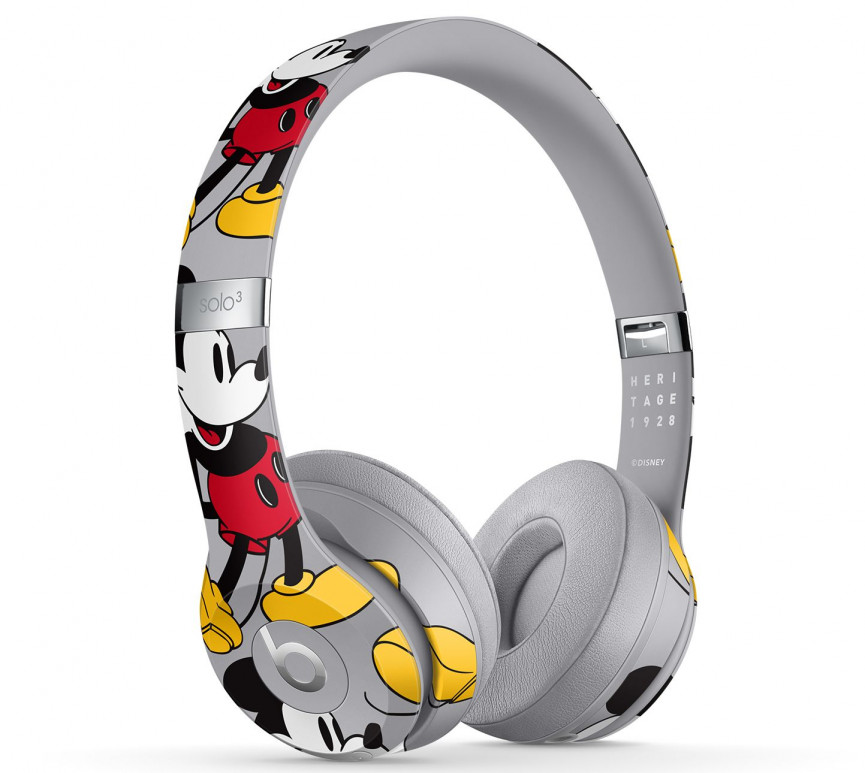 Mick The Mouse is so cool that even Dr Dre likes them. As such he's put them on a pair of his Beats headphones so that now you can wear the same headphones as everyone else on your morning commute but yours will look different, be limited edition and 30% cooler than the pairs everyone else is wearing.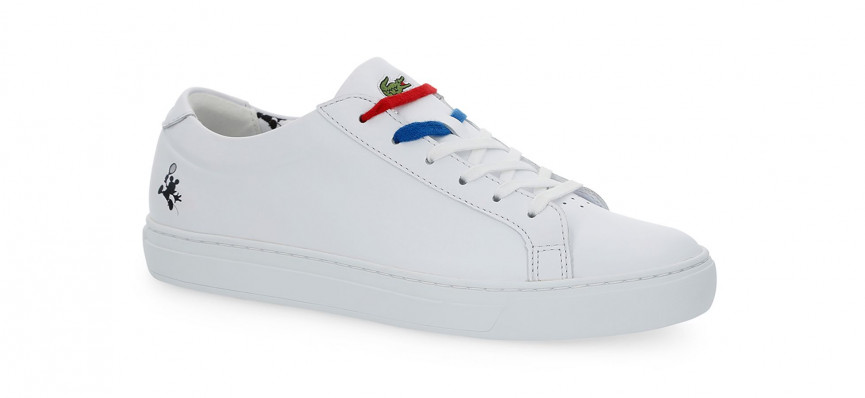 These are a bit nice, aren't they? A simple pair of white trainers but with a mouse with a tennis racket on the side. He's playing tennis, because of Lacoste, you see, and also because he is a mouse, and mice love tennis.
No wait, I meant cheese. Mice love cheese. No idea why the mouse has been forced to play tennis.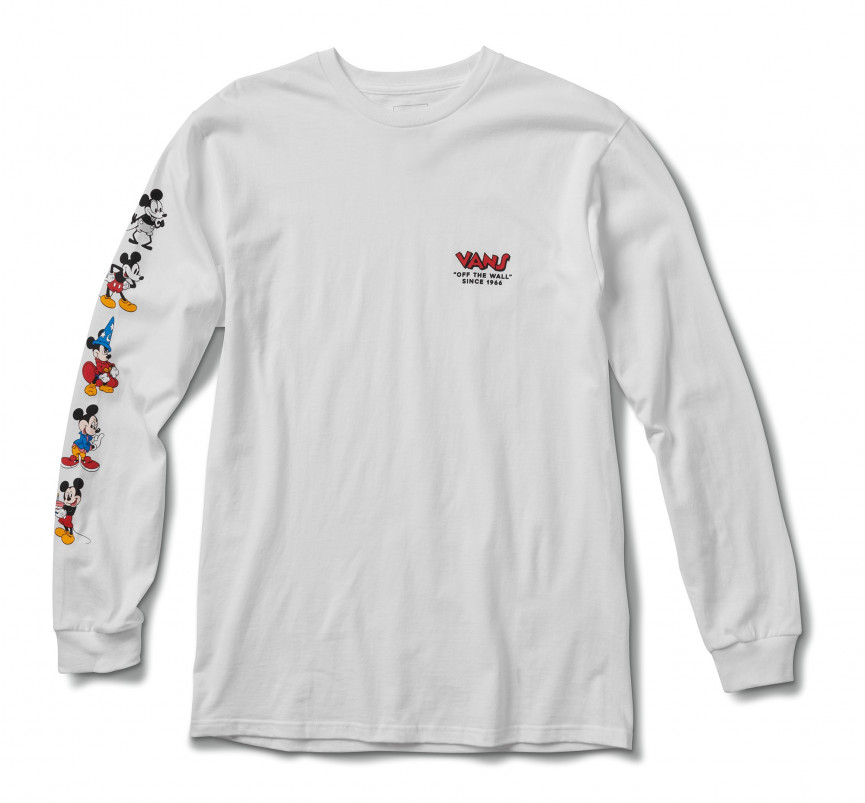 Put a silly print on the arm of a long-sleeved t-shirt and I'm in, basically. You should be too. Put anything on it, I don't care. Like, you could put a terrifying talking mouse wearing tiny yellow boots - the stuff of nightmares - on it and I'd be down for it. Imagine that! This is a deconstructed Mickey and I'm not too sure my feelings on it at this juncture. I'll come back to you once the nightmares have stopped. Which - much to my chagrin - I suspect will be: never.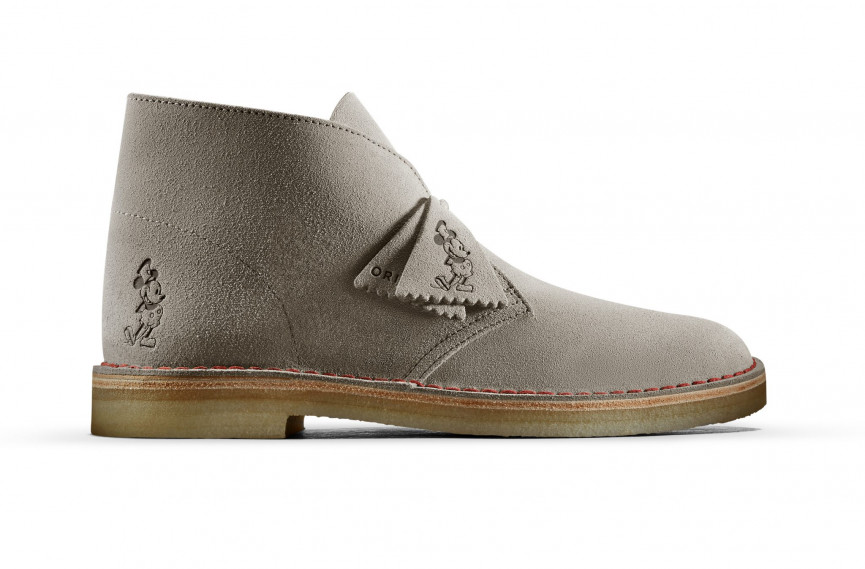 Any suede desert boot by Clarks is an absolute YES PLEASE in my book. My book being What Shoes Do I Like? An Answer To The Age-Old Question (Updated Mickey Mouse Edition).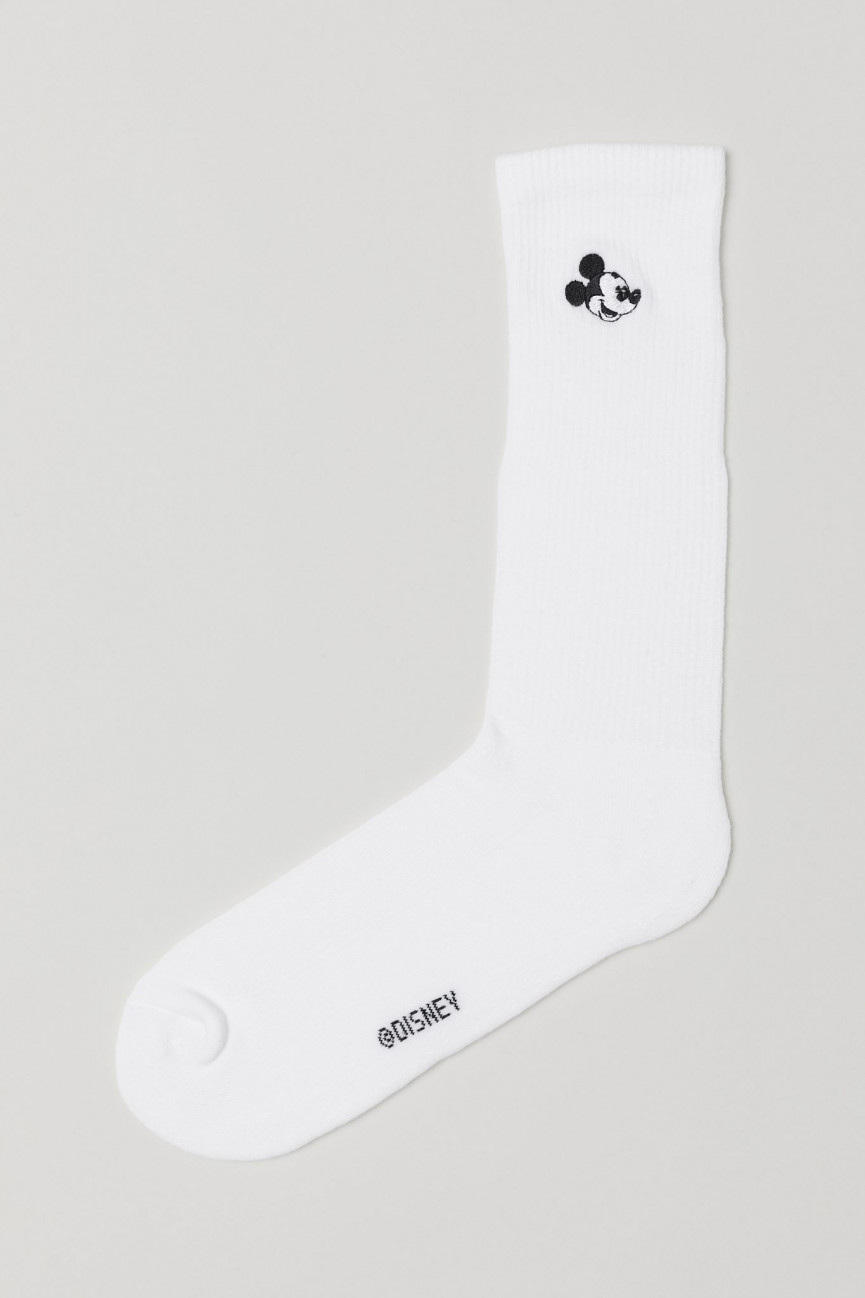 You will always need socks. Why shouldn't they also have the mascot of one of the world's biggest entertainment brands stitched onto them?
Related Reviews and Shortlists