ShortList is supported by you, our amazing readers. When you click through the links on our site and make a purchase we may earn a commission.
Learn more
Nothing beats a good haircut. Ok, maybe being present at the birth of your first child, but it's a close call. A good haircut defines you; it becomes a vital part of your identity. Like your sartorial choices, your hairstyle tells the world what kind of person you are: rebel, conformist, dangerous, bold, outlandish, timid...
That's why it pays to adopt the right hairstyle for you. To mark the launch of Lynx's new hair care range, we've decided to list the coolest hairstyles a man can sport.
And don't just take our word for it. We got renowned men's hairdresser Andy Berry, owner of hip London salon, Viva, to explain why certain hairstyles are the business.
So, without further ado, and with a pair of scissors and grooming products in our hand; Gentlemen, we give you the 30 most iconic hairstyles for men.
As ever, let us know if we've missed anything out.
(Images: Rex Features, Getty, All Star)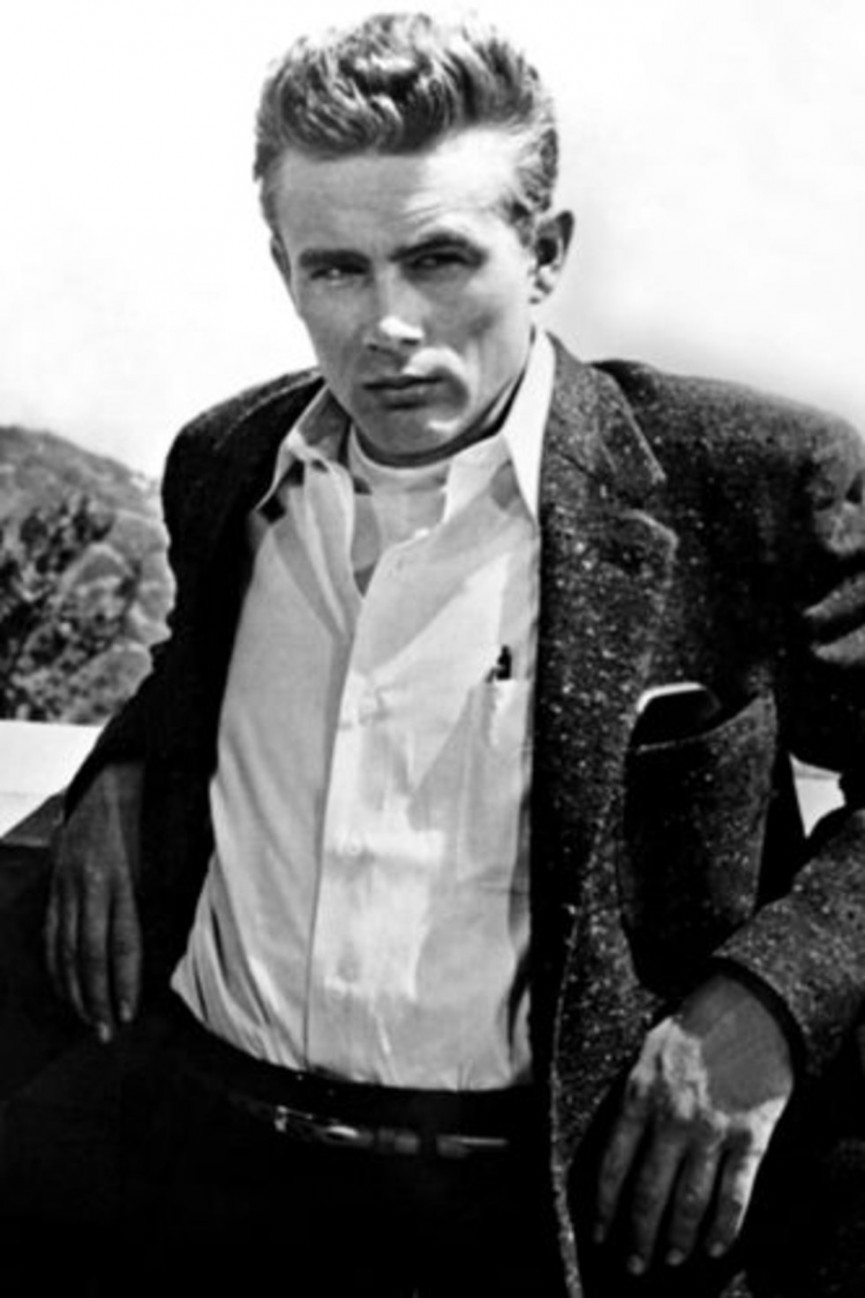 James Dean
There's no such thing as bad photo of James Dean, he always looked fantastic. And even though his studied facial expressions are captivating, it's his hair that has endured. From the quiff in Rebel Without A Cause to the longer, tousled look of his iconic black and white still shots, his hairstyles have come to denote archetypal teenage rebellion. Nearly 60 years on, there's still an absorbing moodiness to his hair. The birth of cool? You betcha.
Andy Berry: "The ultimate in cool. That hairstyle had never been seen before."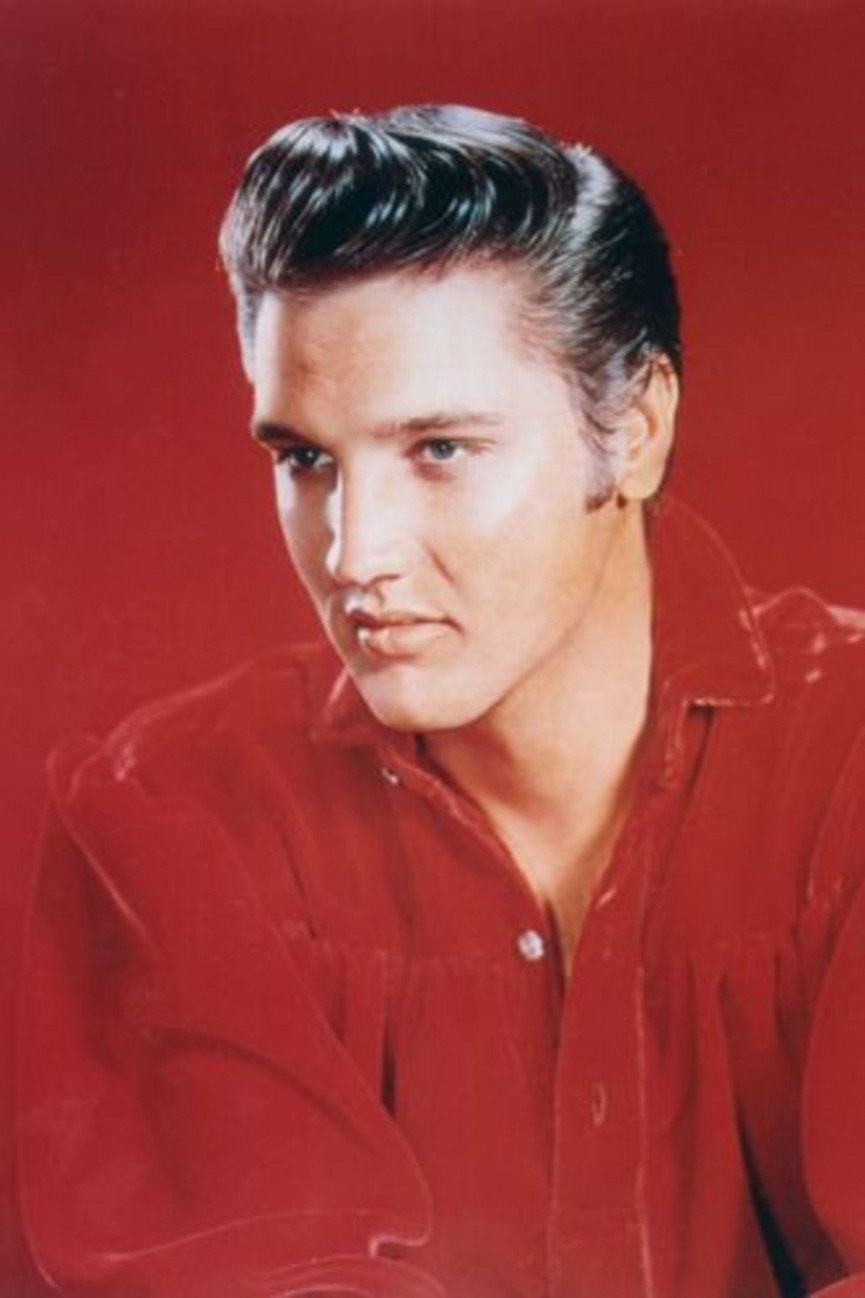 Elvis Presley
Elvis adored James Dean. And boy did it show. His early hairstyles were pure homage to the Dean quiff. But as he grew in confidence, he begun to add his own signature touches to this most rock'n'roll of haircuts. He would allow his hair to fall onto his face. He grew it a touch longer than his peers. Elvis instinctively knew the power of style and his hair spoke volumes. Of course he was soon to conform to convention, but in terms of setting hairstyle trends that would live forever, Elvis was untouchable in 1956.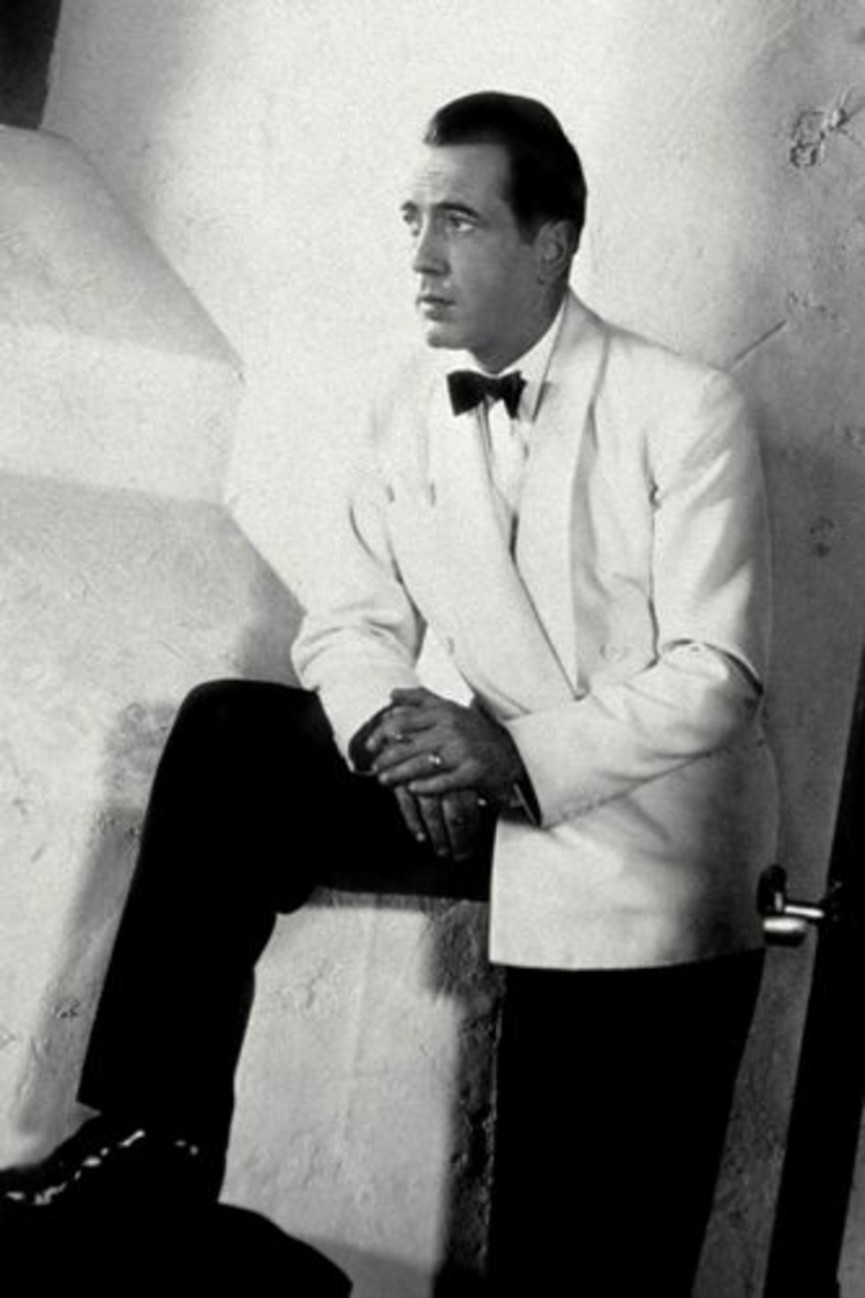 Humphrey Bogart
Men's hairstyles in the first few decades of the 20th Century were defined by a drab and sterile uniformity. This was partly due to living in an age of austerity – flamboyance was frowned upon. Certainly anything too long was considered effeminate. However, certain individuals could be counted on to provide a dash of flair. Humphrey Bogart was one. His slicked back hair wasn't fussy, and it exuded an uncomplicated masculinity, but it was sharp and to-the-point. A haircut that chimed with the man sporting it. A potent combination.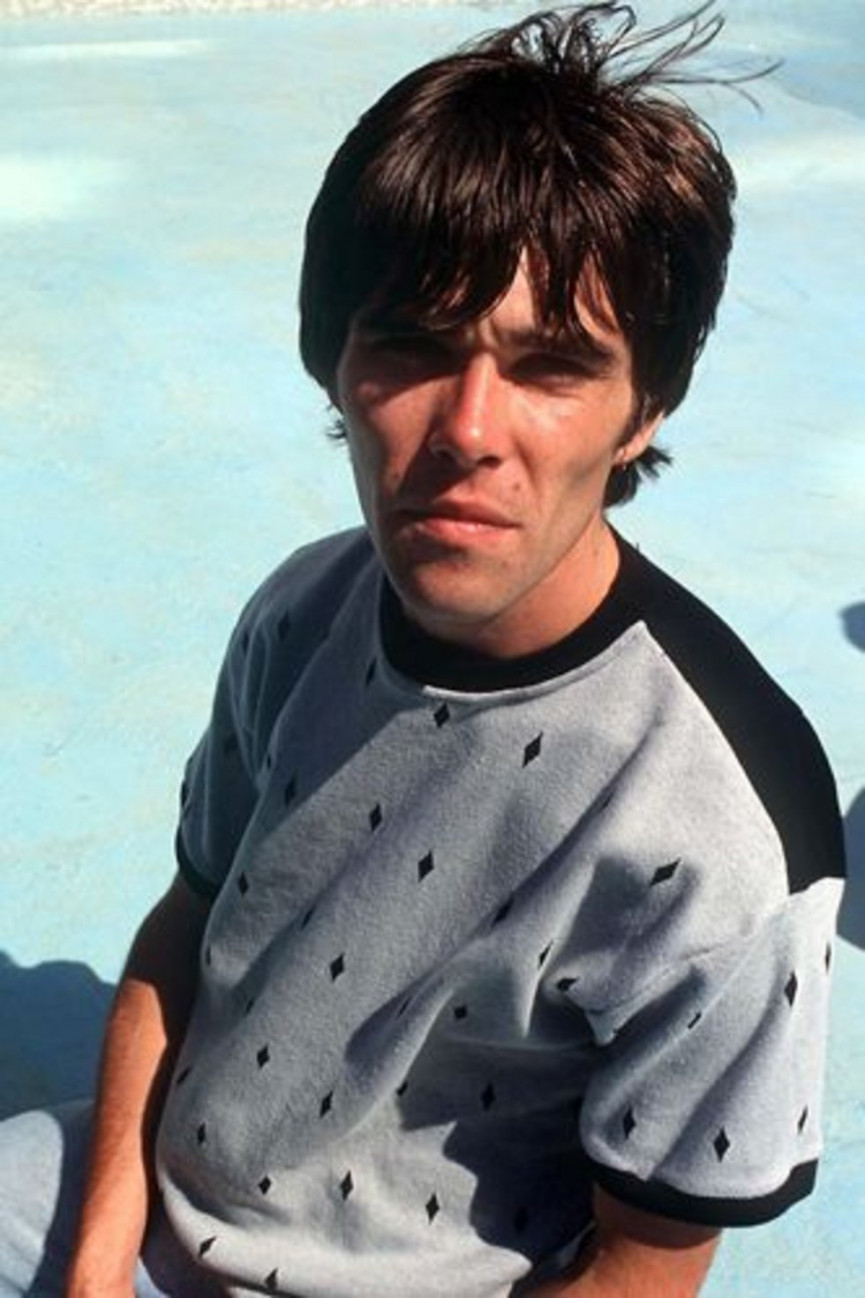 Ian Brown
This haircut has a definite nod to the past – you can see traces of Keith Richards, Bruce Lee and Johnny Marr in there – but Brown doesn't resemble a hapless copyist. Anticipating the longer length that acid house would herald but still in thrall to classic hairstyles this is a look that still rocks today. Liam Gallagher was certainly paying attention.
Andy Berry: "The look that influenced the rest. Now part of the fashion DNA."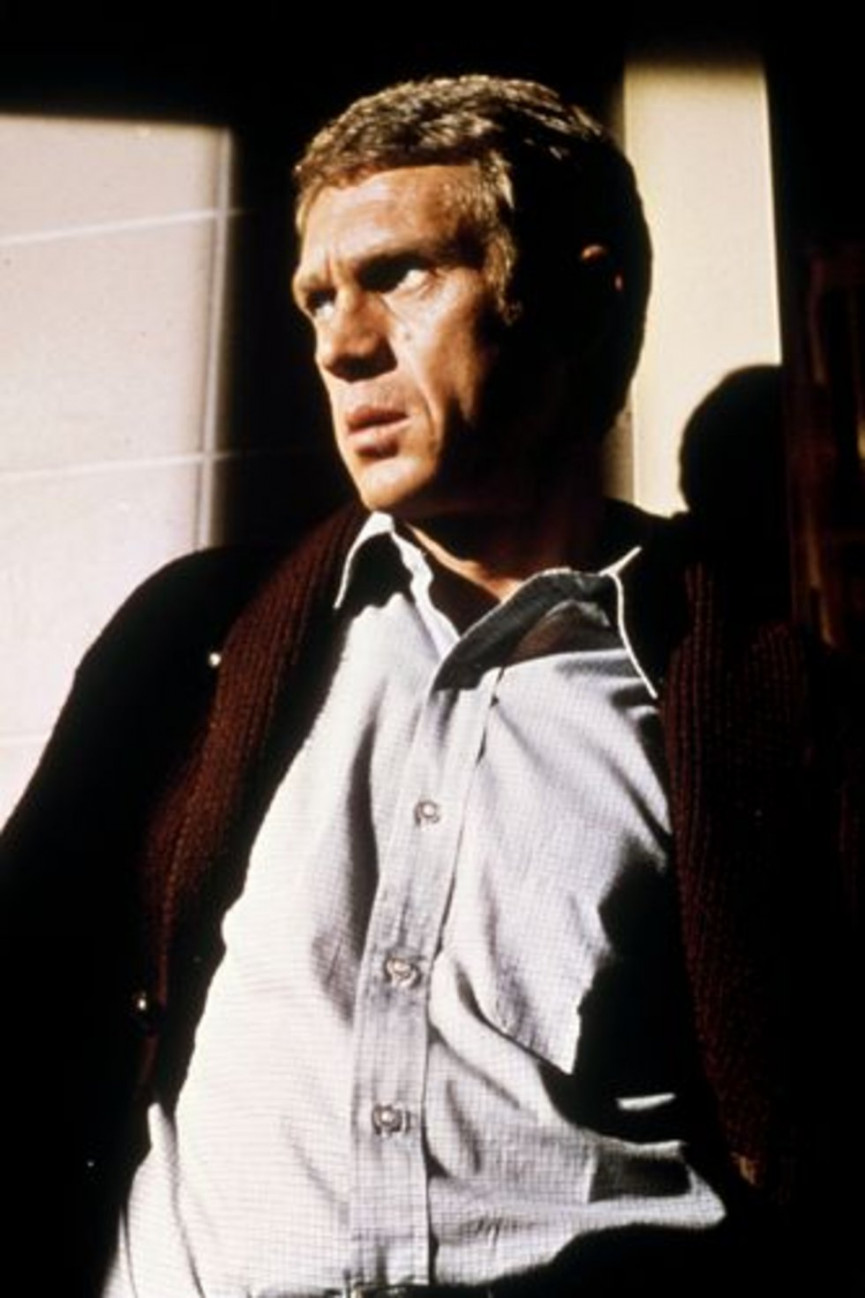 Steve McQueen
From the clothes he wore to his nonchalant, devil-may-care attitude, Steve McQueen just was cool. It's no wonder then that his haircut is still doing the rounds. A hipper version of the classic side parting (less rigourously combed), it worked with a suit for the distinguished look, and combined effortlessly with jeans, T-shirt and Harrington jacket for the casual appearance.
Andy Berry: "Still relevant today."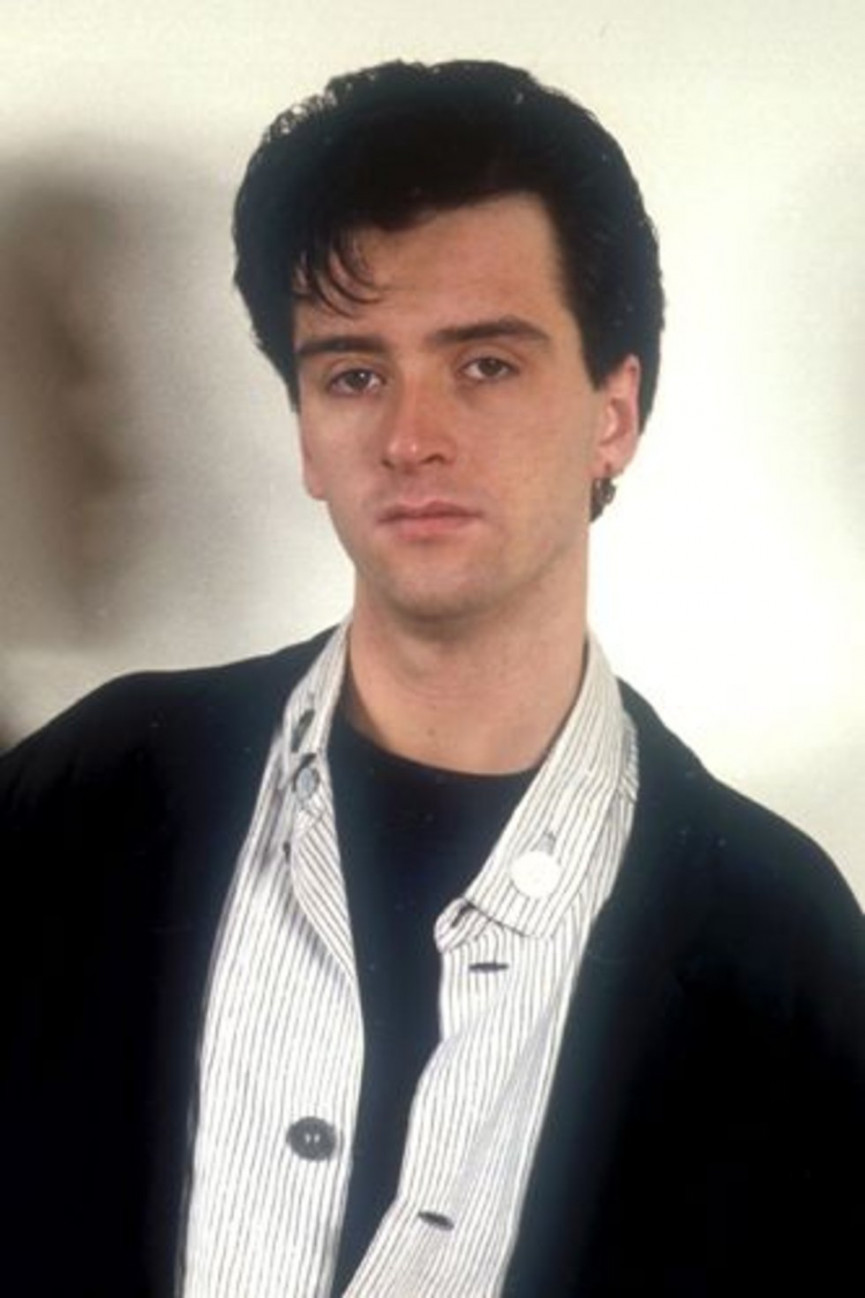 Johnny Marr
Much like James Dean and Keith Richards you will not find a photo of Johnny Marr with bad hair. Whether it be quiff, mop top, feather cut or short crop, he exudes an effortlessly cool aesthetic. When indie boys were insular and shy, his hair was stylish, confident and bold. A man whose haircuts are always worth copying.
Andy Berry: "Single-handedly invented indie chic; no Johnny, no Madchester."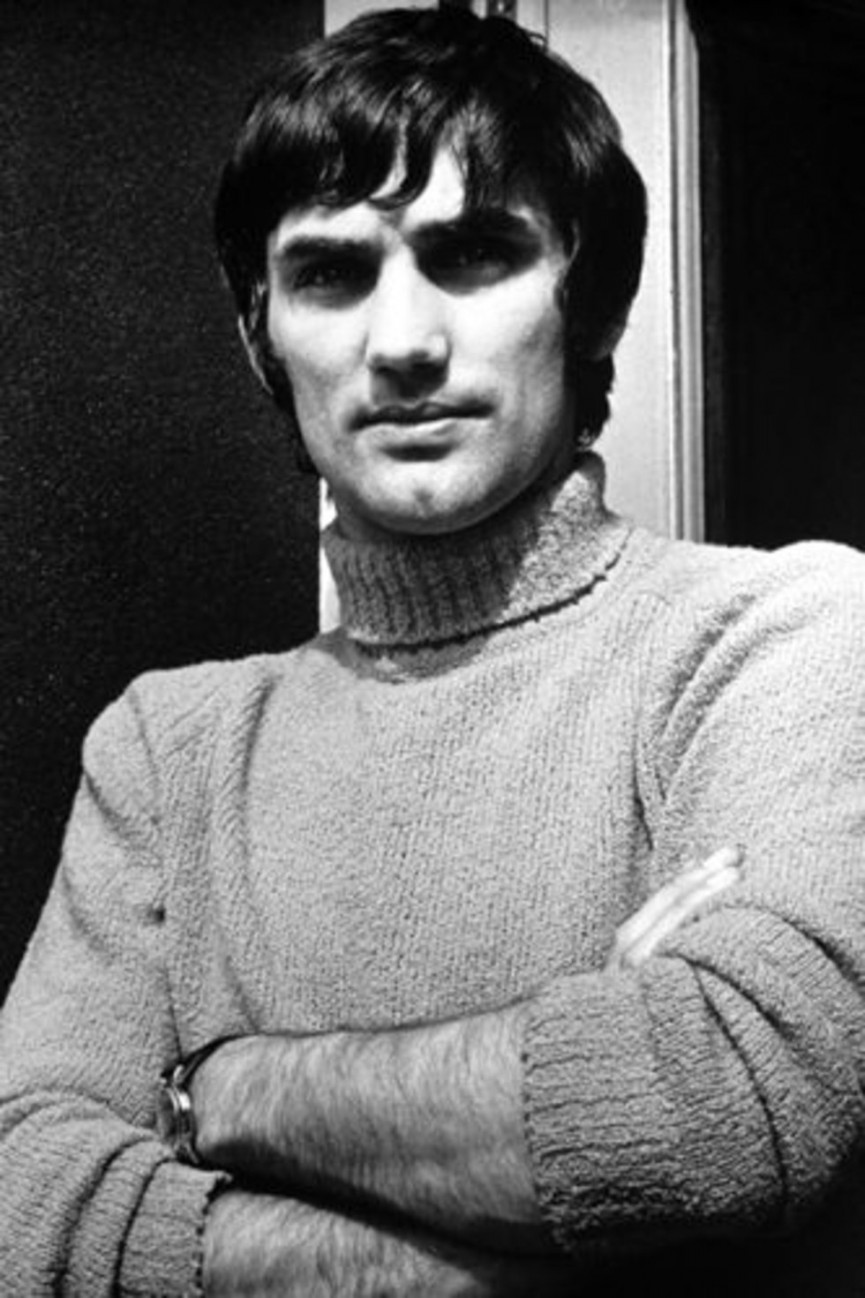 George Best
Before George Best footballers were not style icons. Just look at his Manchester United team-mate Bobby Charlton (a mere nine years older than Best) for proof. However, Best was a product of the Sixties. His most alluring hairstyle was that he sported in the mid-to-late part of that decade. A grown-out mop top, it saw him christened El Beatle by the press. With it he could have easily passed for a member of the Rolling Stones. Speaking of which…
Andy Berry: "El Beatle. The first connection between sport and fashion."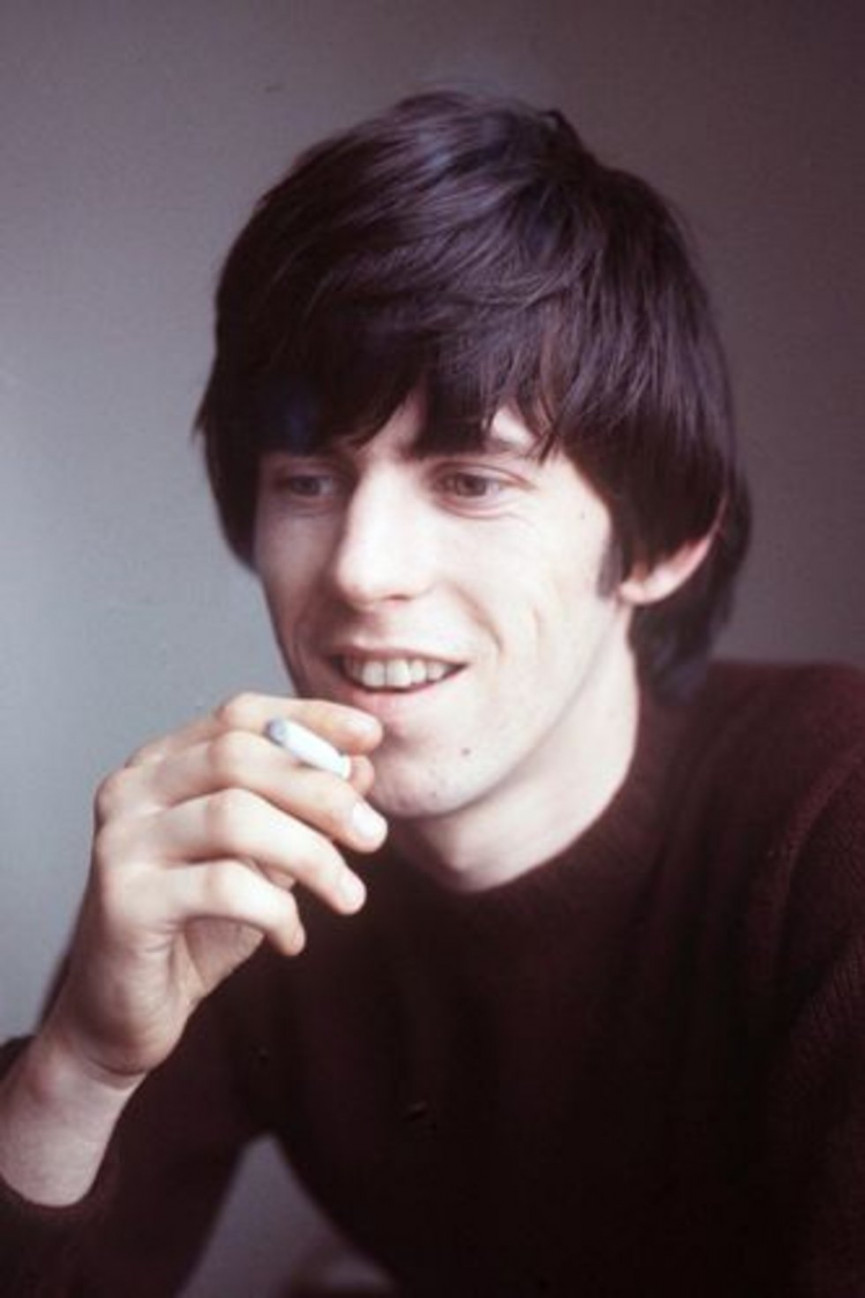 Keith Richards
Possessed of a luxurious head of hair, Richards has always carried off a hip haircut. His bird's nest style of the late Sixties and early Seventies was one of the most copied of its time. But it's his mid-Sixties look which we return to time and again. The hair is starting to get long, but rather than the rock look he later invented, it's still relatively clean. The mod parting is present and correct, but there's a hint of defiance in there.
Andy Berry: "All similar looks pale in comparison."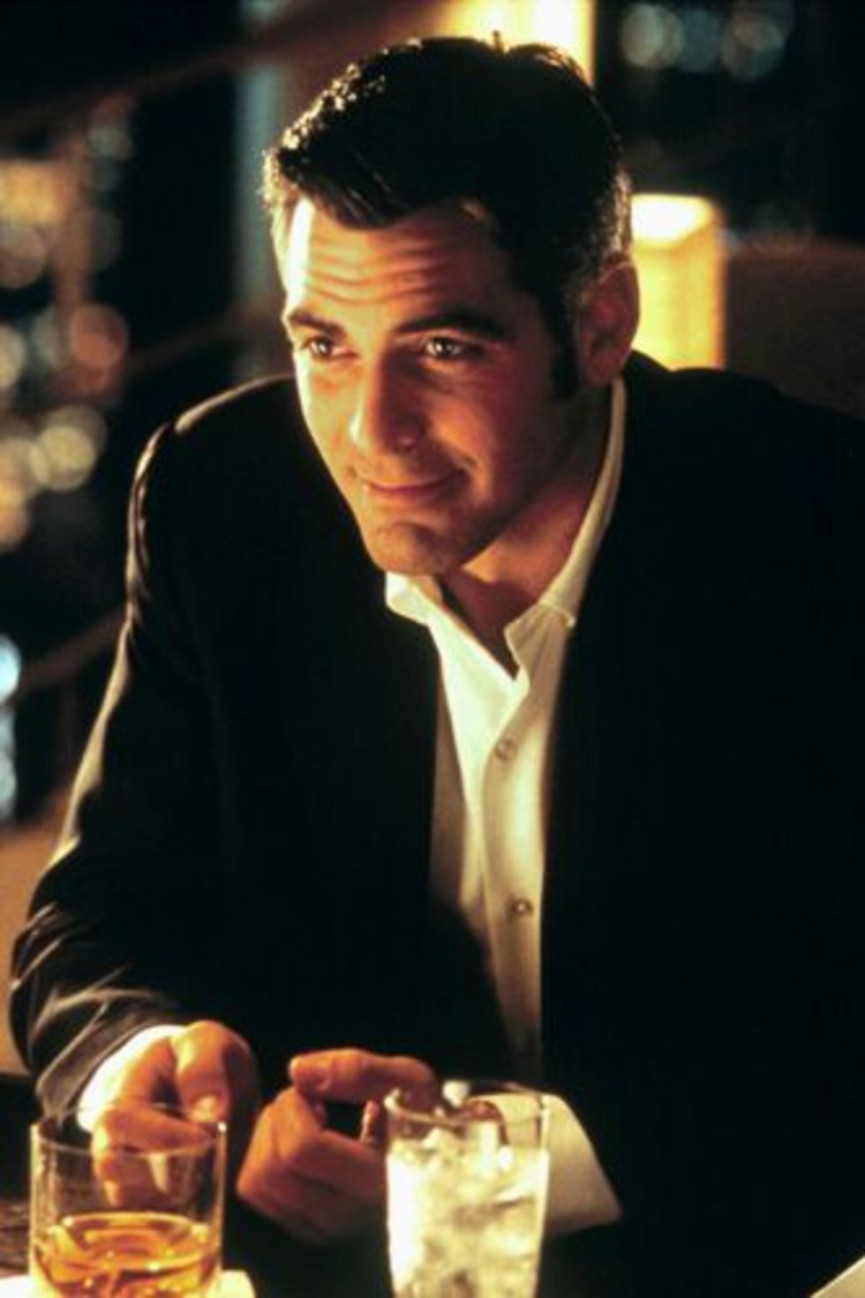 George Clooney
The classic side parting is suffers somewhat from its ubiquity these days, but when George Clooney started sporting the look in the late Nineties it was undoubtedly a refreshing change. In Out Of Sight he was the quintessential debonair ladies man, and his haircut was part of the appeal. There's a distinguished masculinity to the cut too. A win-win style. Add your own personal twist to prevent blandness.
Andy Berry: "Because ladies love gorgeous George."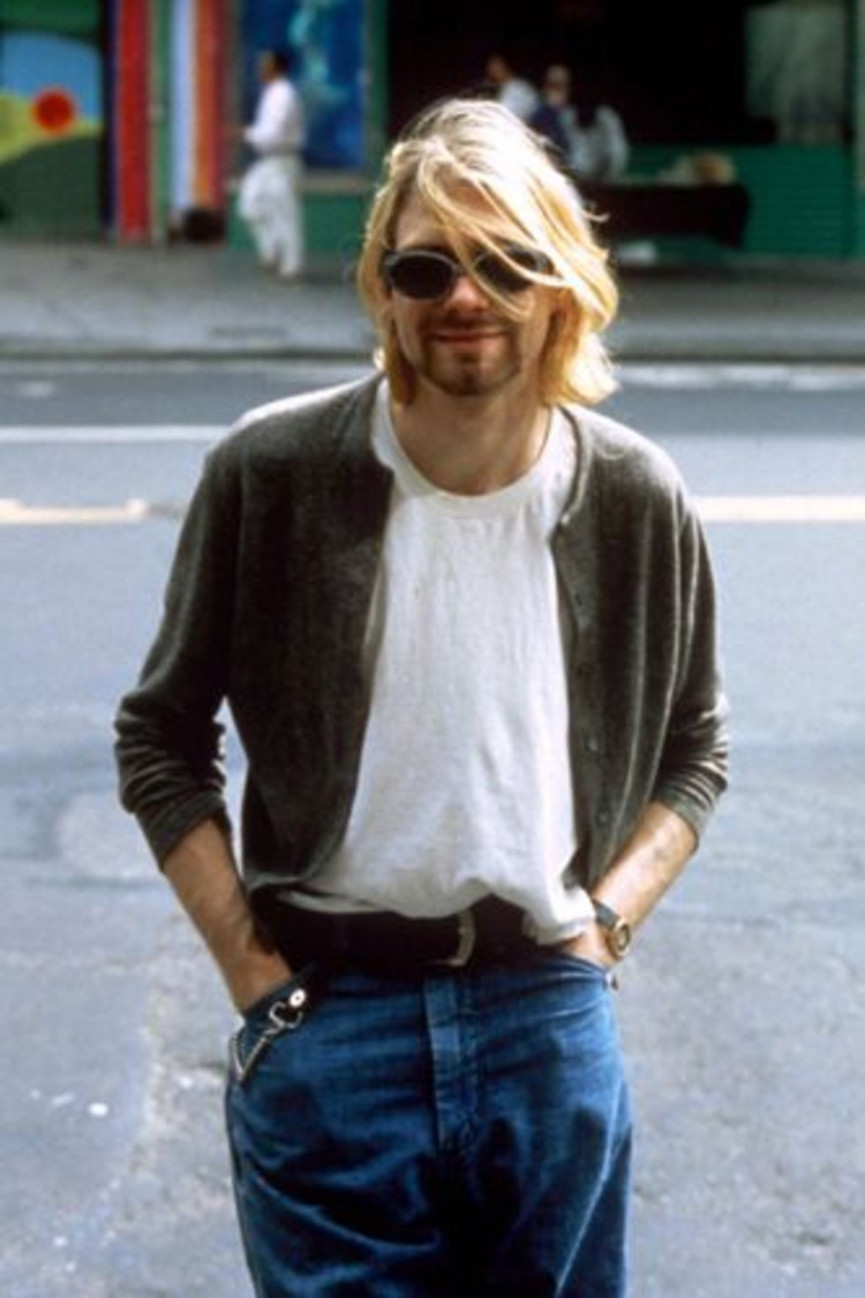 Kurt Cobain
To paraphrase Joe Strummer, like hair, like brain. Such an aphorism is apt when considering Kurt Cobain's hairstyle. Long, bedraggled and slightly scruffy, this clearly reflected his state of mind most of the time. However, it's undeniable that his long hair was cool. Obviously suits those wanting to capture some nihilist ennui, but funnily enough it can be adapted to other mindsets too. For proof see Brad Pitt and Johnny Depp when they go long of lock.
Andy Berry: "Generation X slacker icon."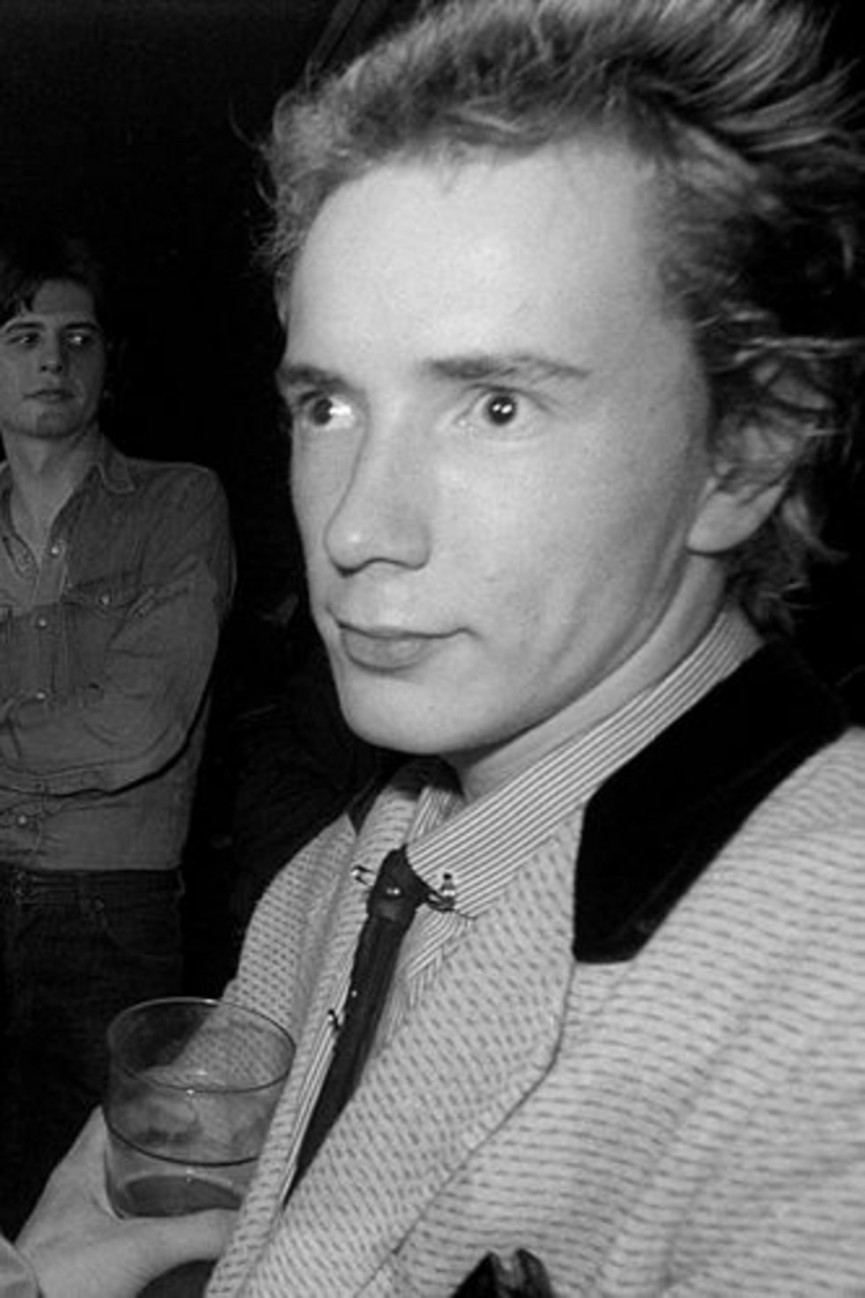 Johnny Rotten
For some inexplicable reason the haircut most readily associated with punk nowadays is the comical take on the Mohawk. In actual fact, the style that actually reflected punk's take on the world was Sex Pistol Johnny Rotten's defiant spiky crop. Belligerent; definitely not one from the stylist's manual (although you can find it in there now) and adaptable. A classic.
Andy Berry: "The final word in DIY style."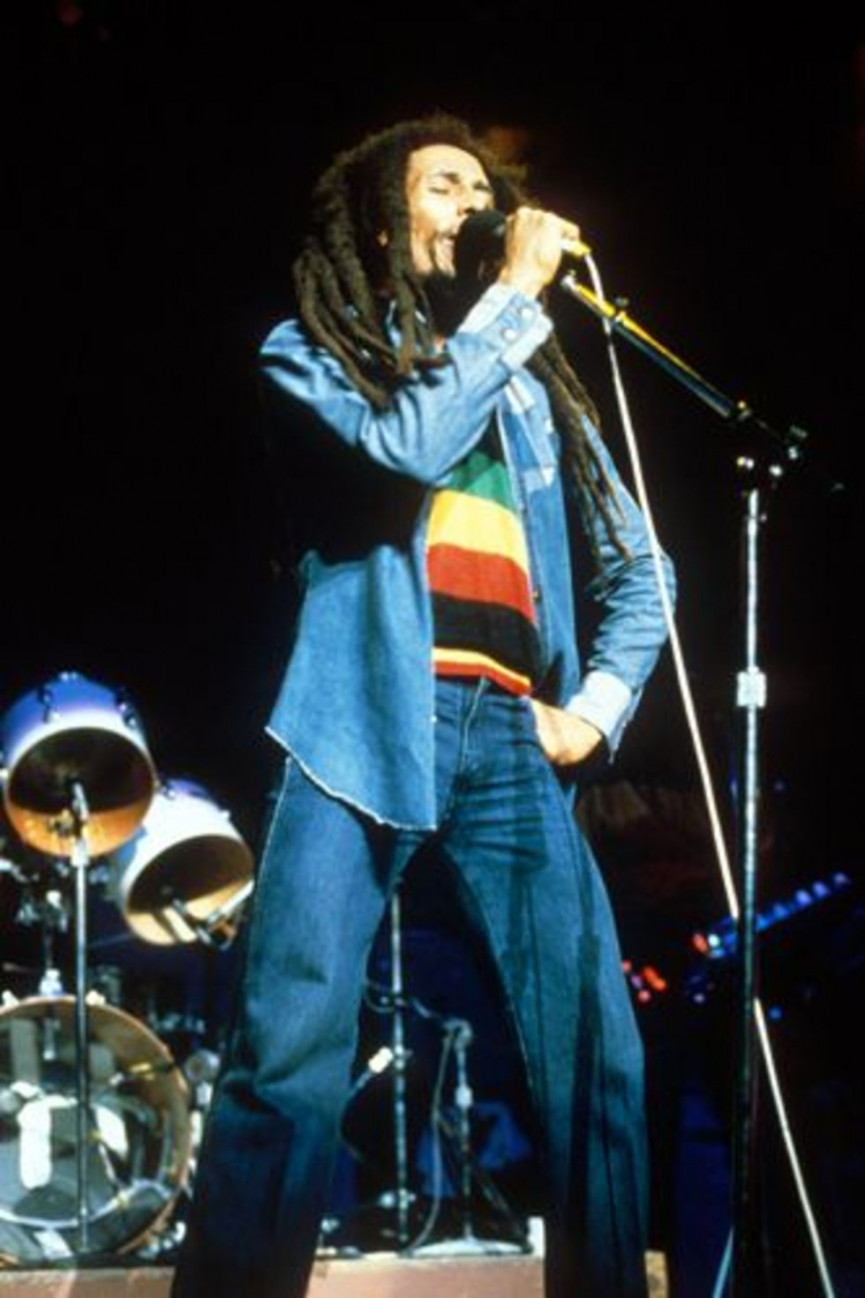 Bob Marley
Dreads might be the preserve of white boy trustafarians these days, but back in the day they were another cultural declaration of intent. Whether it was the short, punky look or the long dread, Bob Marley was the master of the style.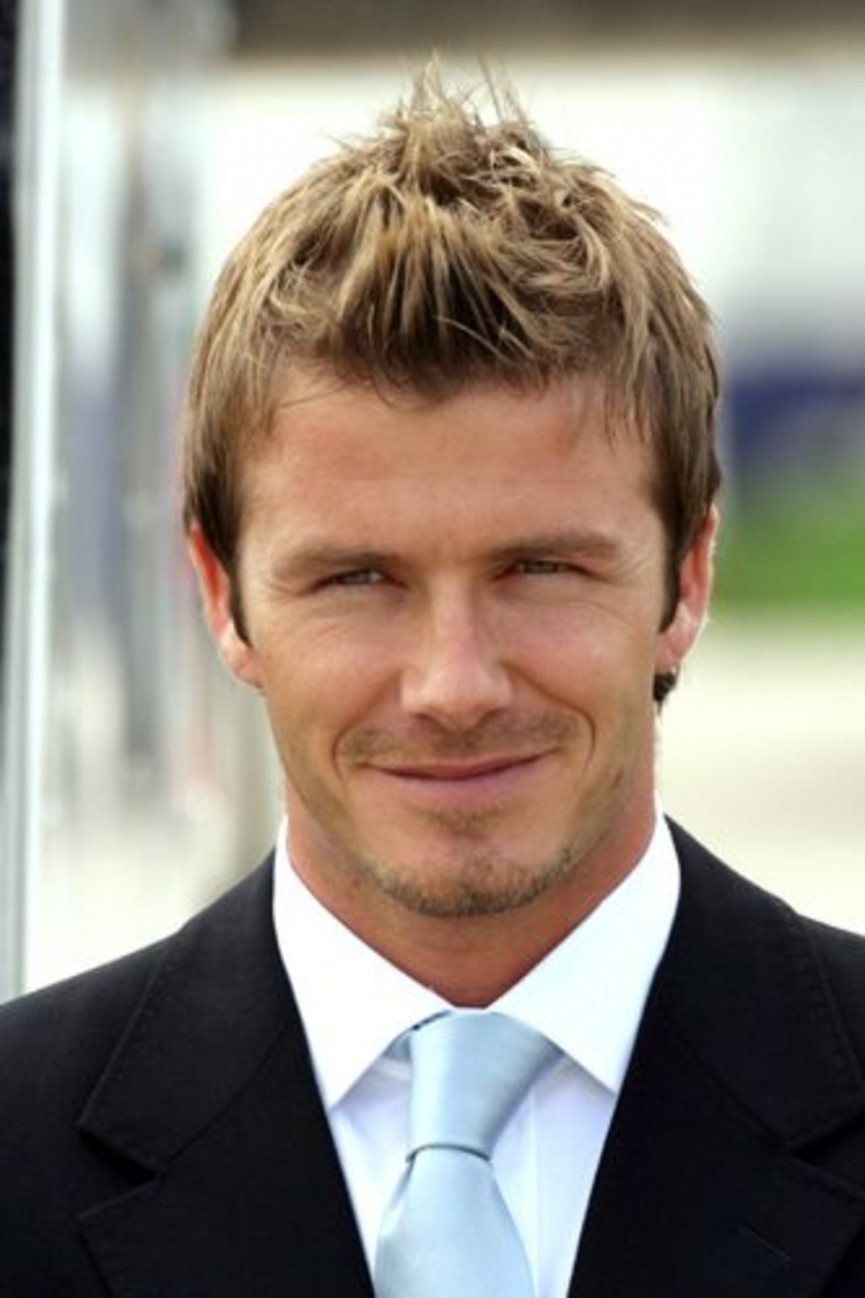 David Beckham
Like it or not, David Beckham is an unapologetic style icon. He's also very adventurous when it comes to his hair. This man has sported more distinct styles than most. And most of the time he gets it right. His outgrown Mohawk was a case in point. Messy, but chic with it.
Andy Berry: "Good looking husband uses pop star wife's gay stylist and creates a monster."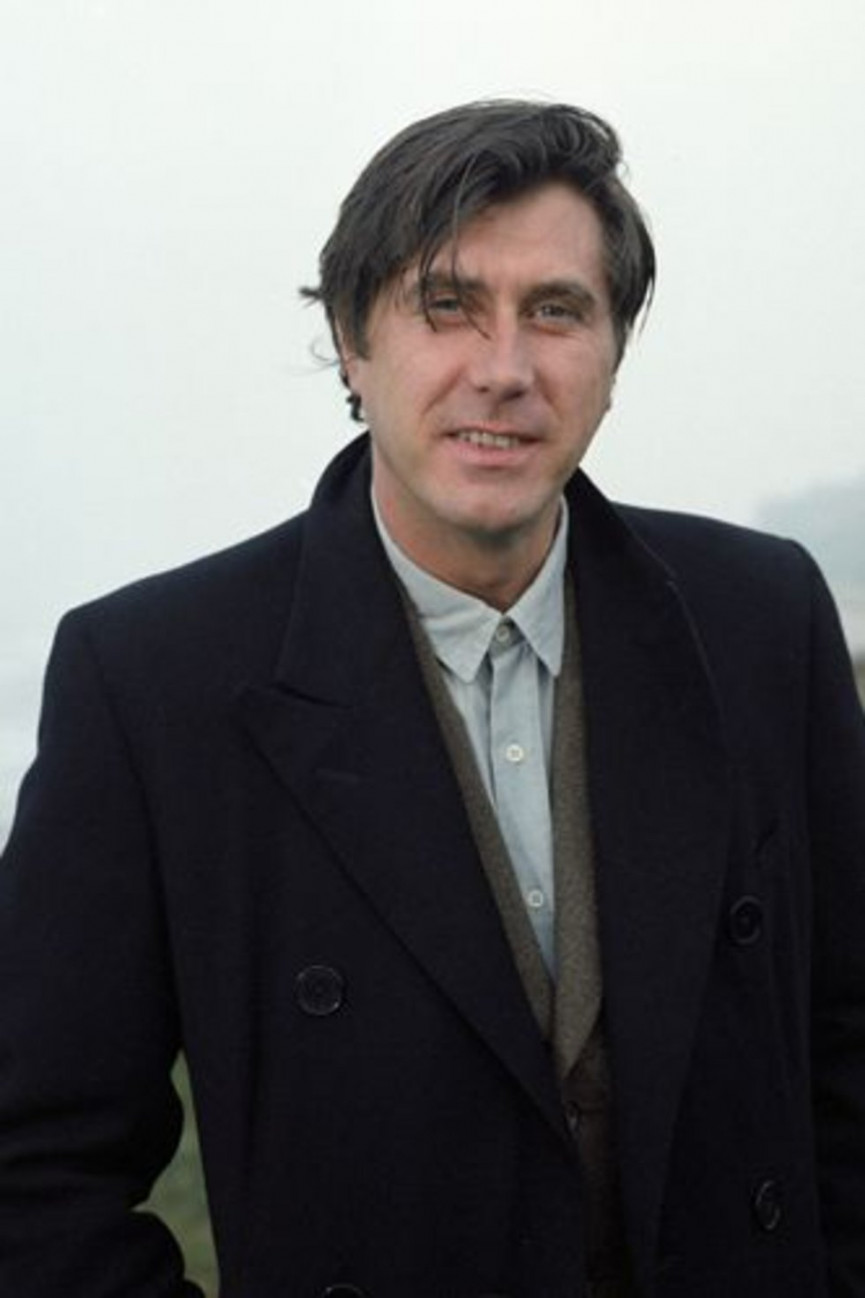 Bryan Ferry
For some reason most men tend to forget about keeping their hair looking up-to-date as they age. Those in the spotlight have extra reason for looking their best, but understandably not everyone pulls it off. Bryan Ferry does. With ease. He has fun with the grown out side parting and even adds in a touch of androgyny for added spice. He helped light up the monochromatic late Seventies and has fluently kept looking cool ever since.
Andy Berry: "A perry boy icon."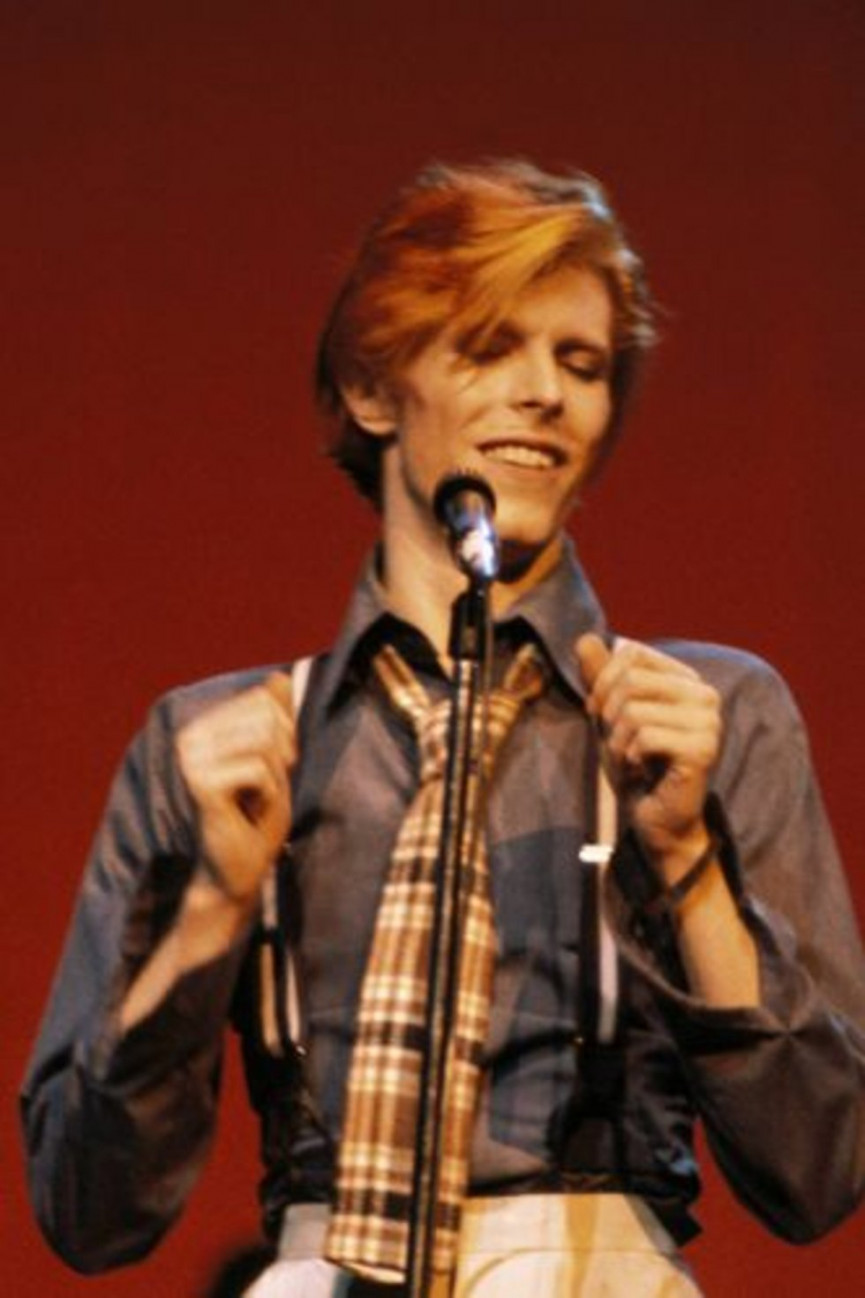 David Bowie
Bowie embraced style with an unheard of gusto. His hair reflected this; always experimenting with looks and styles. But it was his haircut around the time of his Low album that continues to work. A rakish mop of hair in a longer side parting that could be swept back or fall onto his face. The look was copied by a raft of post-punk bands. Last seen being worn by Sam Riley.
Andy Berry: "Circa Low - the chameleon's finest hour. He walked off the set of The Man Who Fell To Earth with a new haircut and reinvented pop music."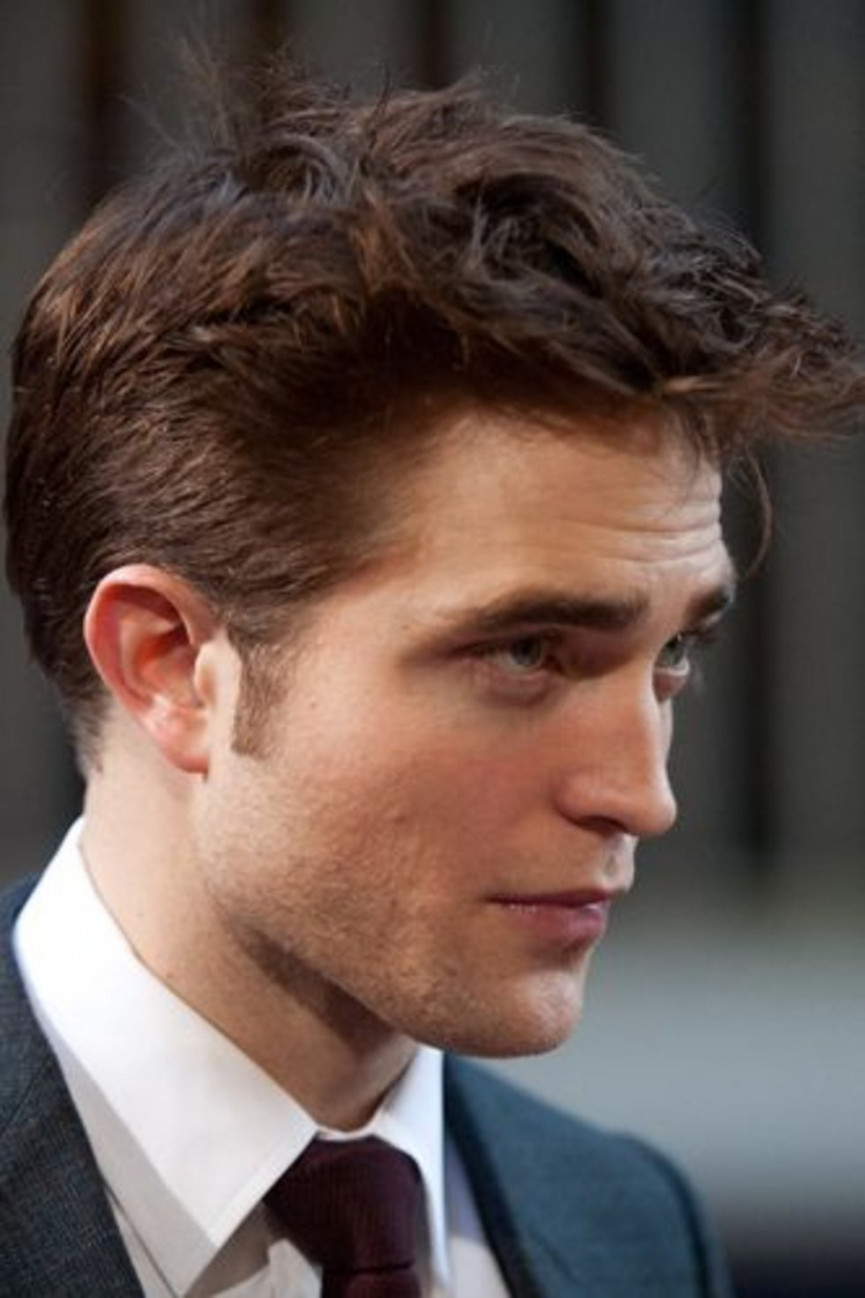 Robert Pattinson
The Twilight star channels the spirit of James Dean in his hair, but keeps it fresh and vibrant by relaxing the sculpture. It's messier than most, but it suits his face perfectly and adds a touch of masculinity to his boyish looks.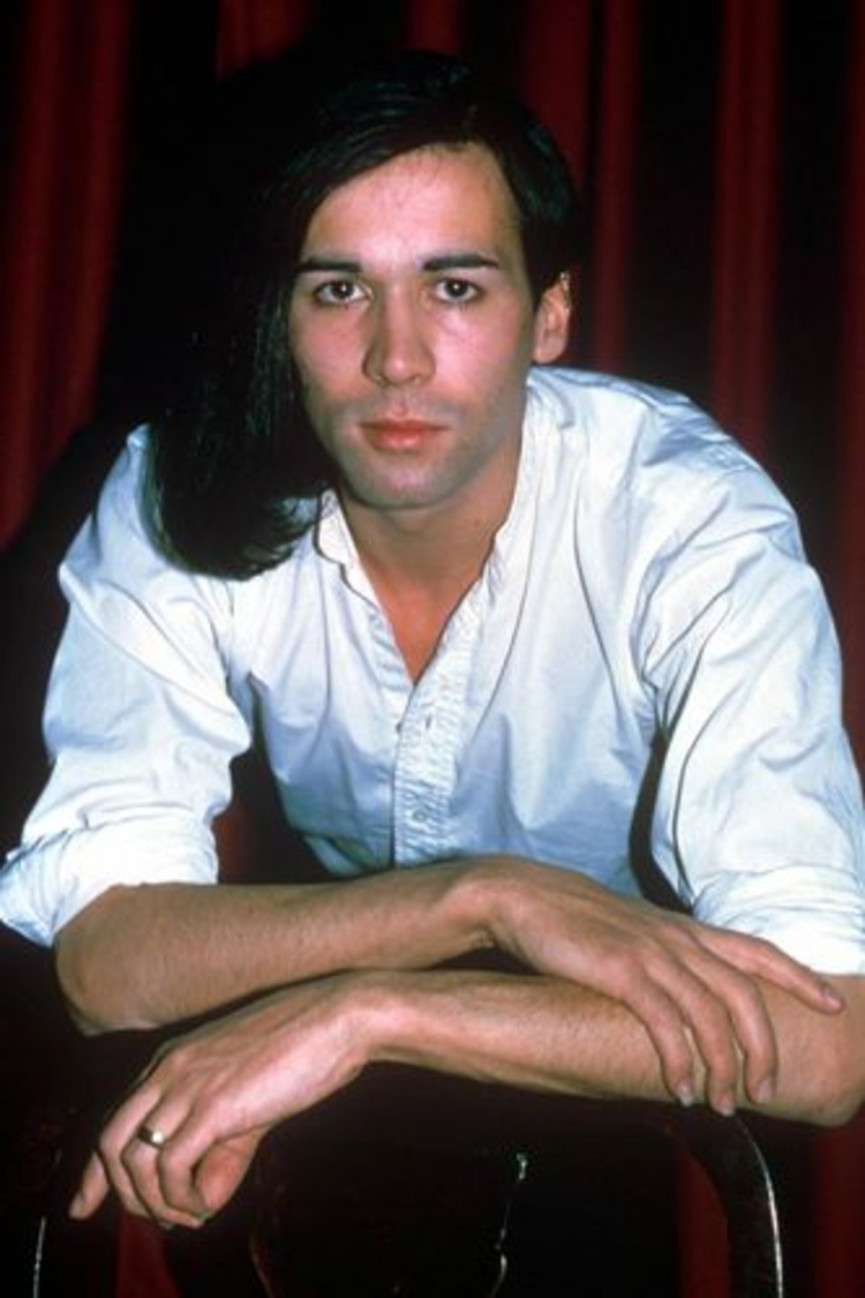 Phil Oakey
The Human League frontman risked ridicule (always the sign of a seminal hairstyle) when he debuted his dangling fringe. He had the confidence – and hubris – to carry it off though. A signature style: unique, provocative and purposefully feminine.
Andy Berry: "Bowie fan forgets to get the other side of his hair cut and gets away with it."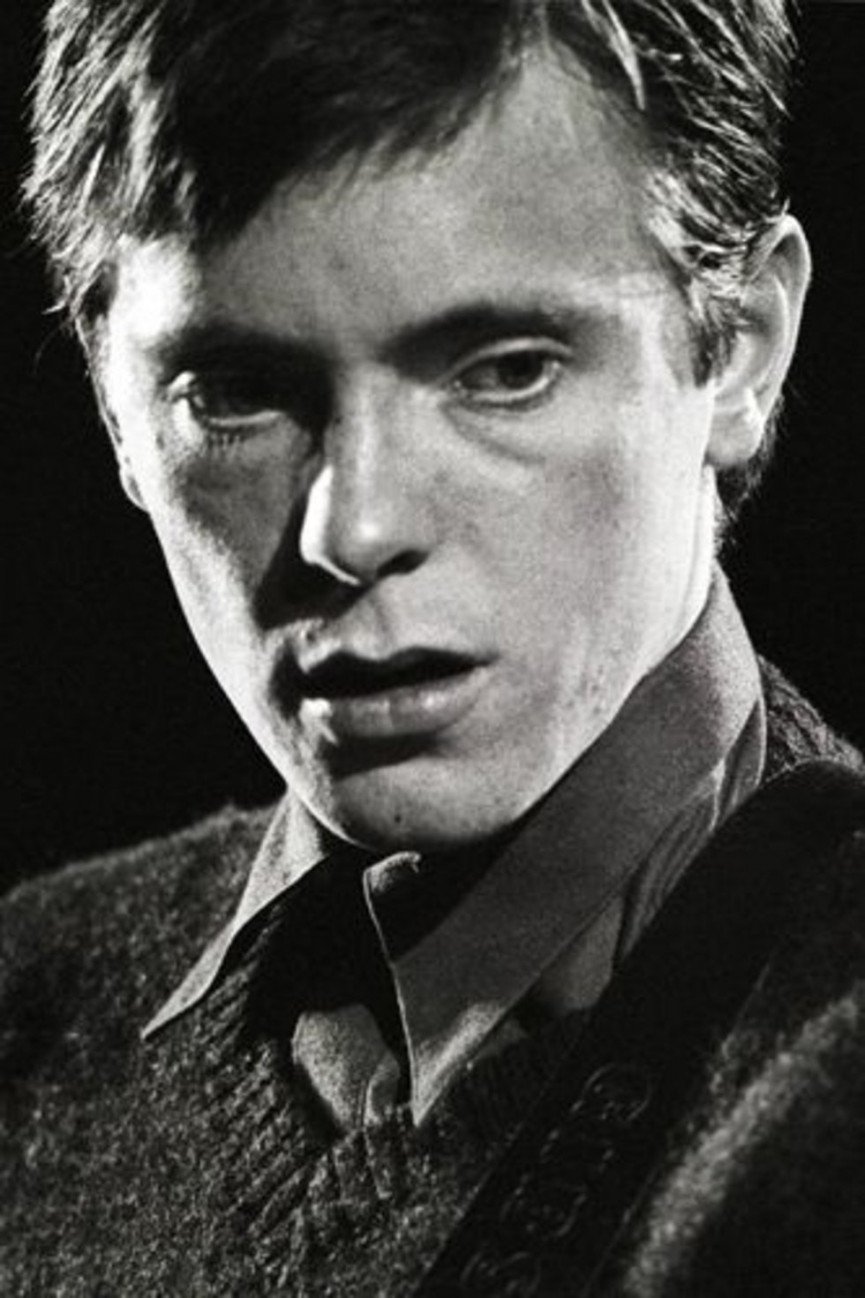 Bernard Sumner
Unsurprisingly when talk turns to style within Joy Division the attention automatically focuses on Ian Curtis. And while Curtis certainly rocked a cool haircut, his partner Bernard Sumner really got it right. His extreme short, back and sides looked hopelessly unique in among the post-punk scrum.
Andy Berry: "Young northern man pretends he's stuck at a train station in Hamburg in 1938 wearing an Oxfam overcoat, whilst secretly wishing he was in Kraftwerk."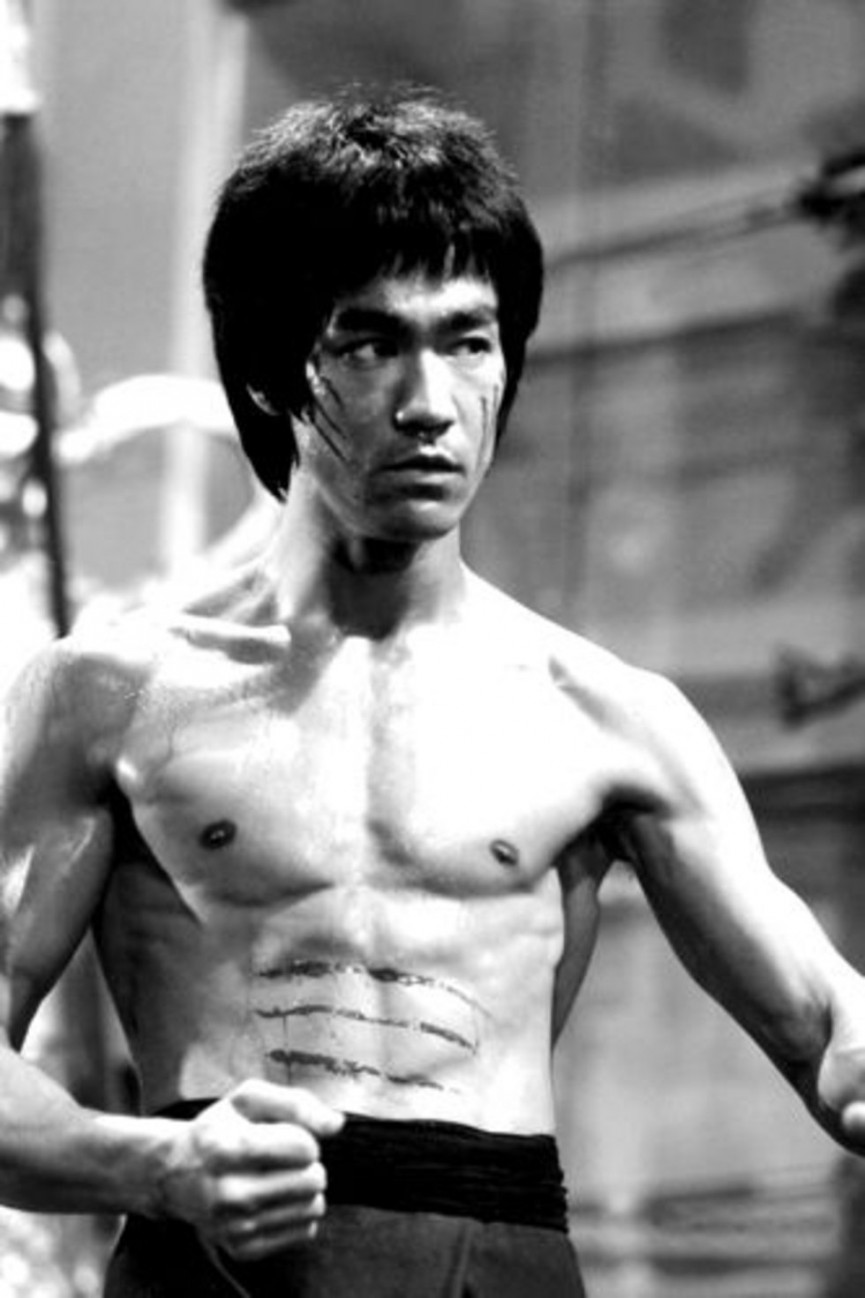 Bruce Lee
It's funny how style works. Who would have thought the haircut Bruce Lee had towards the end of his life, and typified in Enter The Dragon, would inspire a generation of adventurous indie kids in Manchester nearly two decades later? But we reckon Ian Brown and co were watching. A perfectly sculpted bowl haircut, with just the right definition pushed away from his face and allowed to grow longer at the back. Swagger redefined.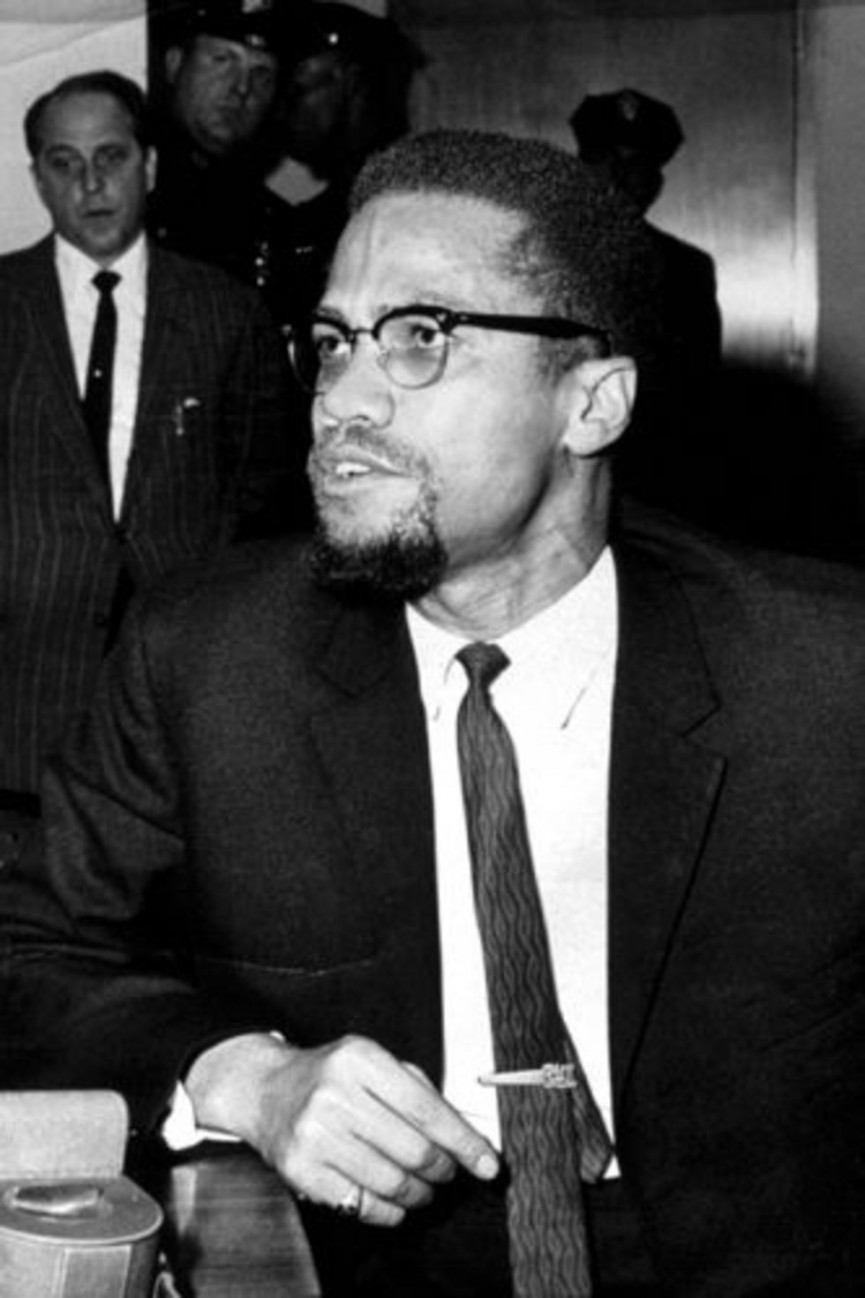 Malcolm X
Some haircuts mean business. Malcolm X's is a case in point. A repudiation of the popular conk haircut (a process that involved chemically straightening and flattening the hair) that many African-American men wore from the Twenties to the Sixties, and which he himself once sported, his short buzz cut spoke of the black power movement that was beginning to emerge in America in the Sixties. A haircut as political as well as aesthetical statement.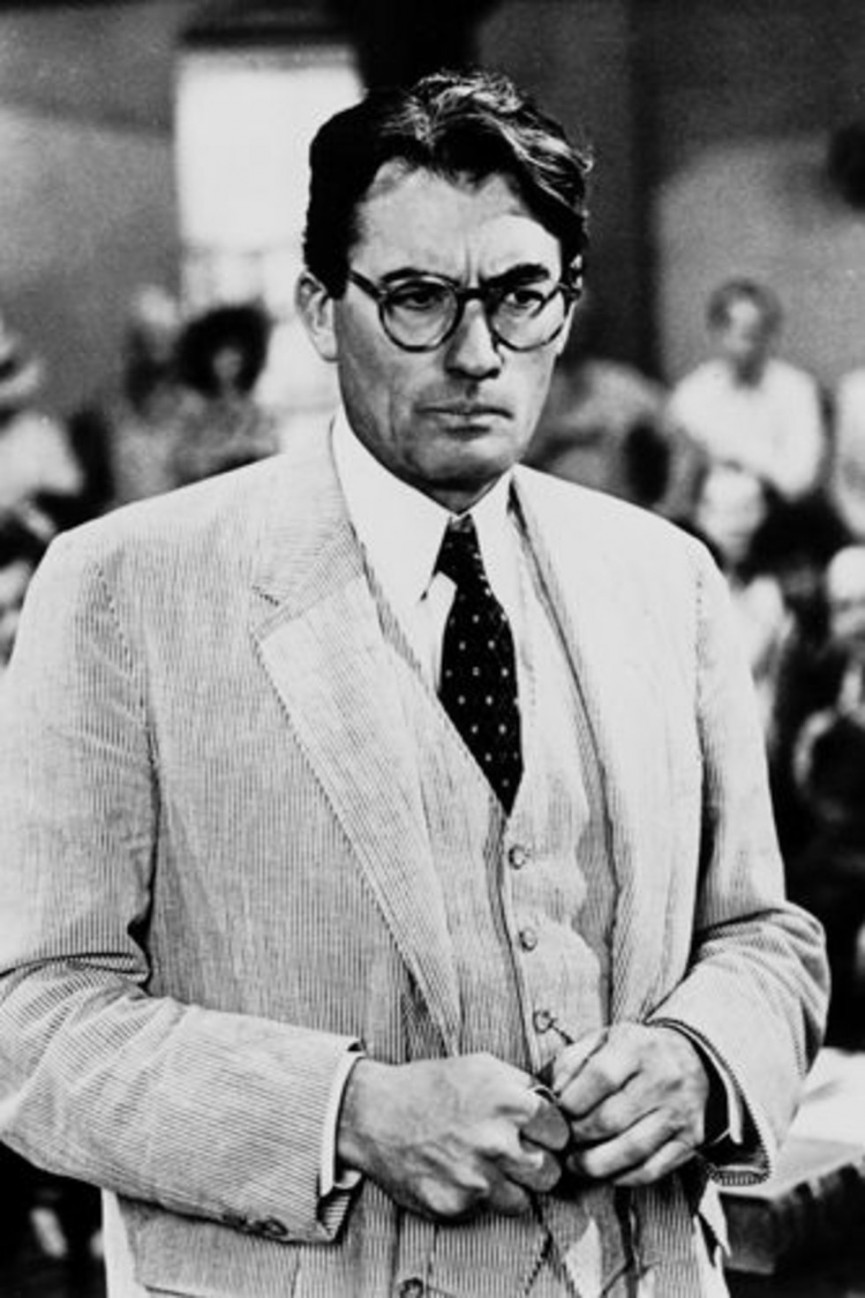 Gregory Peck
By the Sixties of course, the handbrake had been well and truly lifted from men's hairstyles. And while experimentation had much to recommend it, other styles endured, most notably the classic side parting. In the White House, JFK added volume to his, while other graduates from the preppy school – Jack Nicholson and Dustin Hoffman for instance - kept theirs' a little shorter. Our favourite though is Gregory Peck's: his hair was longer, but manageable, and it spoke of a quiet nobility allied to rugged style.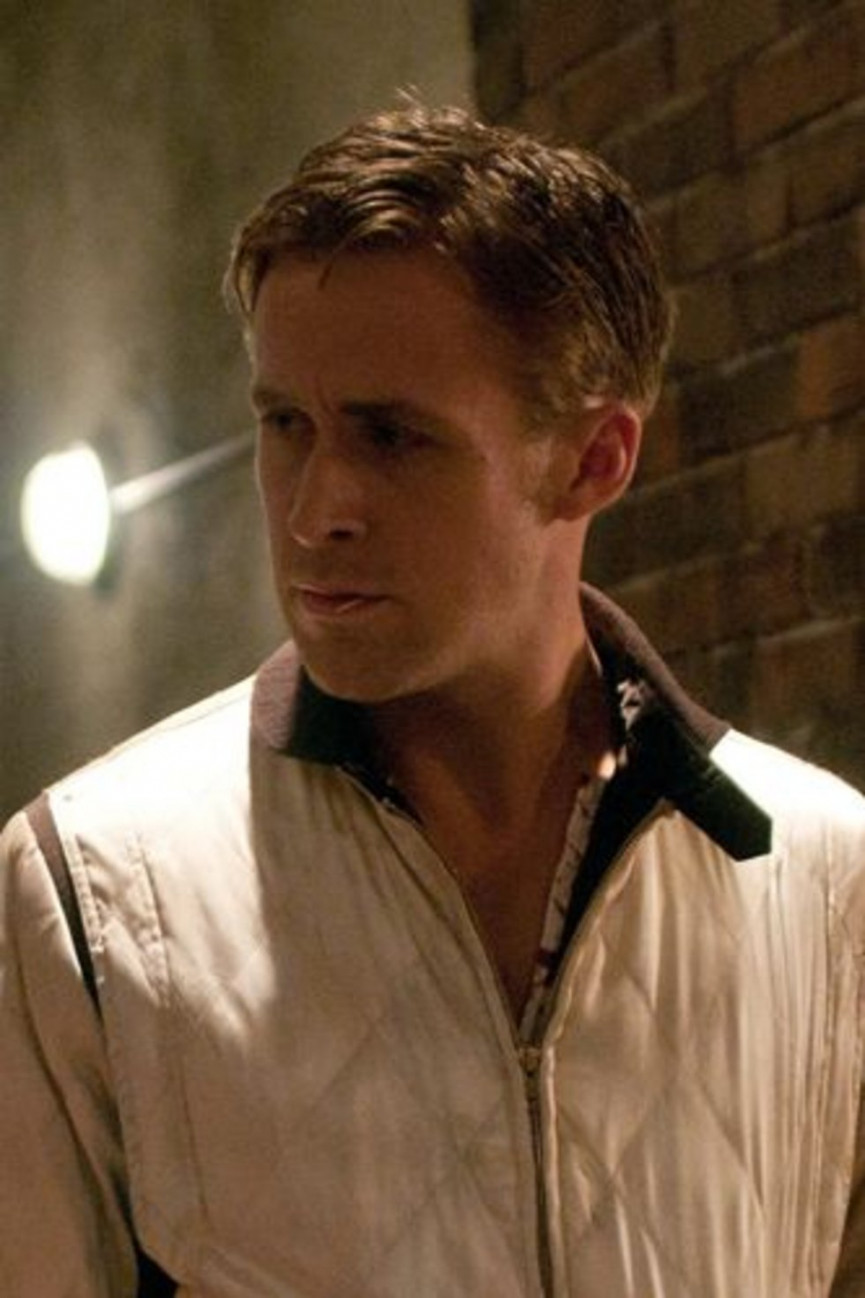 Ryan Gosling
With Gosling's rise to the top of the cool pantheon it almost feels like we've come full circle. His hair – the side parting short back and sides - harks back to the likes of Gregory Peck and Cary Grant, by way of George Clooney, but it feels fresh in his hands. He adds the much-needed twist by allowing it appear unfussy and slightly unkempt. The odd misplaced strand of hair adds drama, and cool.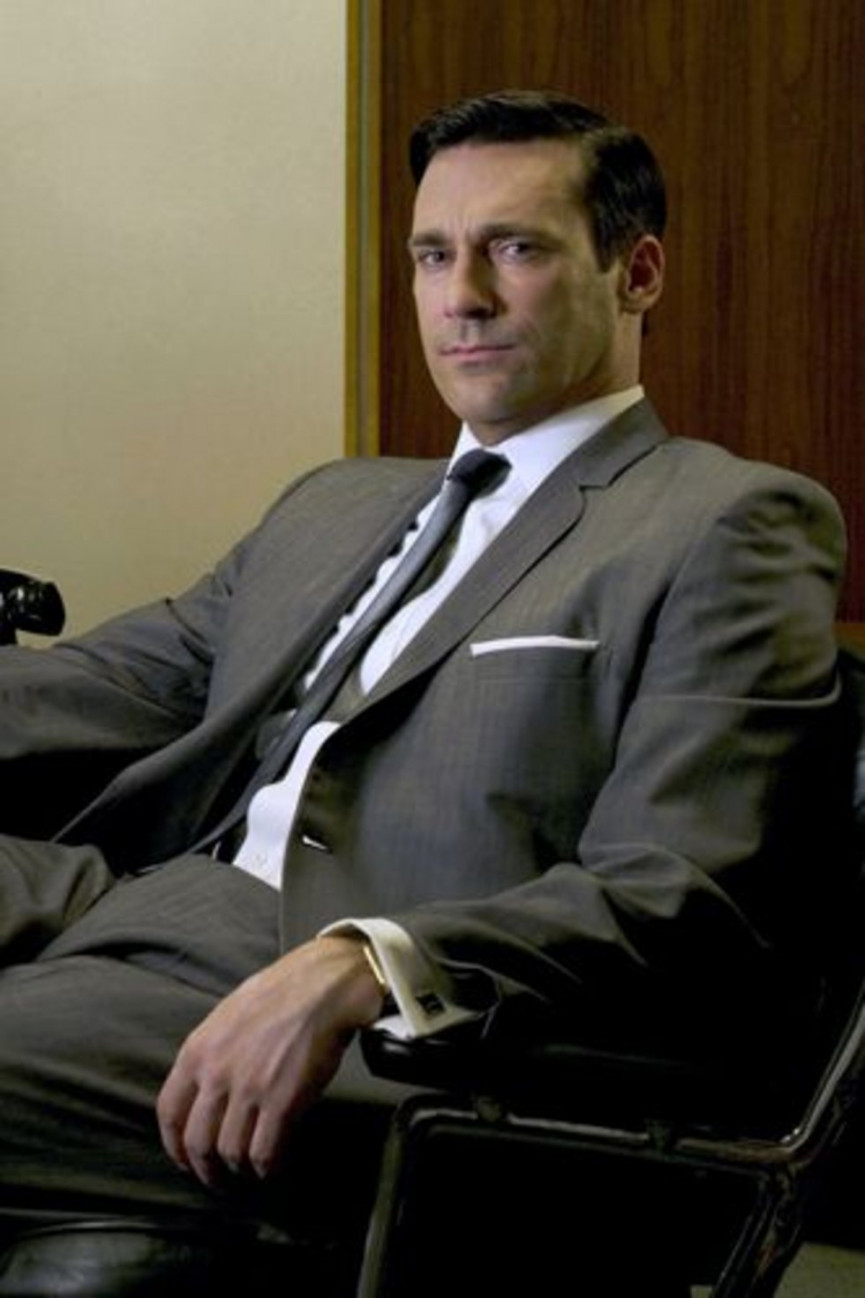 Jon Hamm
These days people walk into a barber's and ask for a Mad Men haircut. That is the sign of a cool hairstyle. It obviously echoes back to the past – there's some Bogart in there, and some Frank Sinatra Rat Pack cool too – but when done right (and you need a good stylist to get the cut as it should be) this could be the definitive men's hairstyle right now.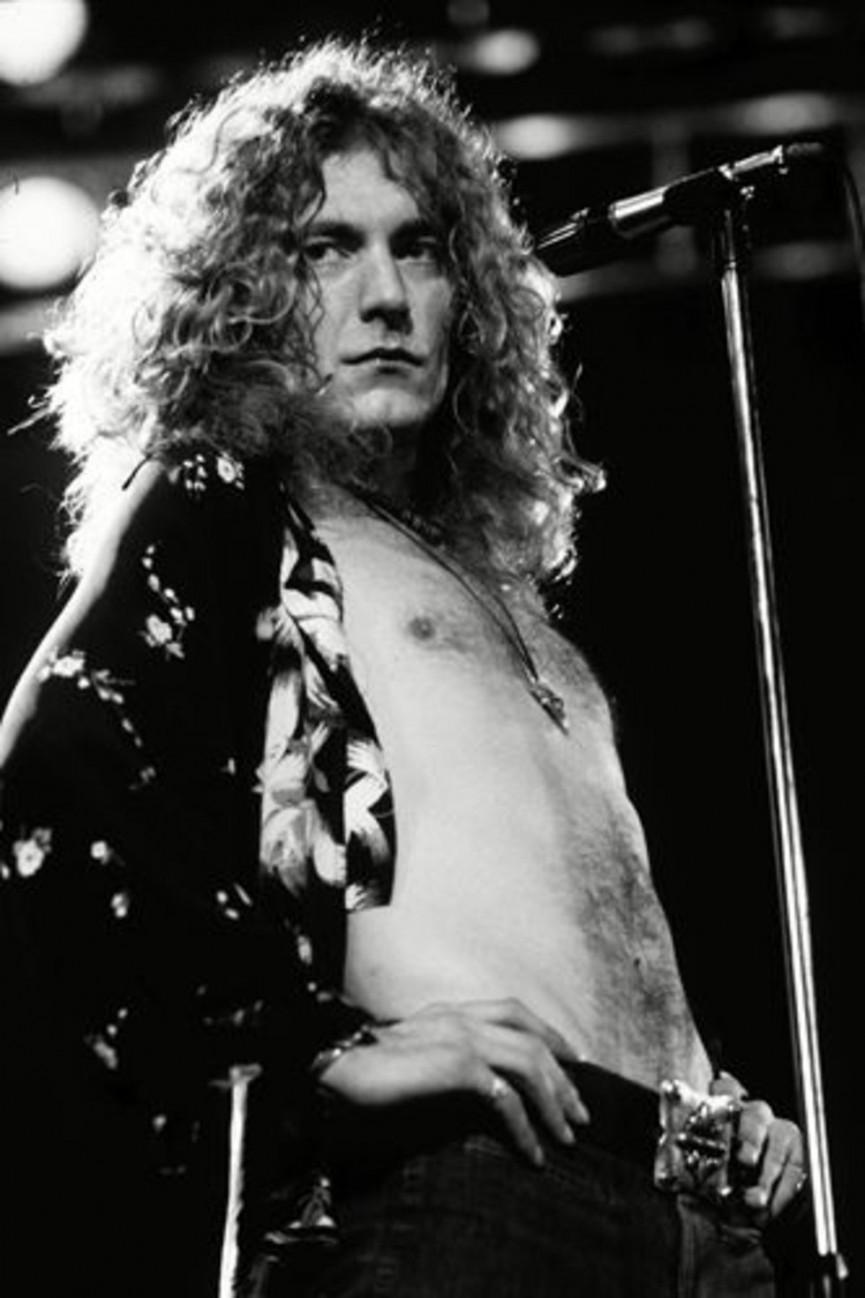 Robert Plant
Much like Jim Morrison, the Led Zeppelin frontman got the shaggy-haired, rock God look down to a perfected art. Long hair is all about confidence, and Plant, his locks flowing, certainly carried it off. Indeed, he continues to do so to this day.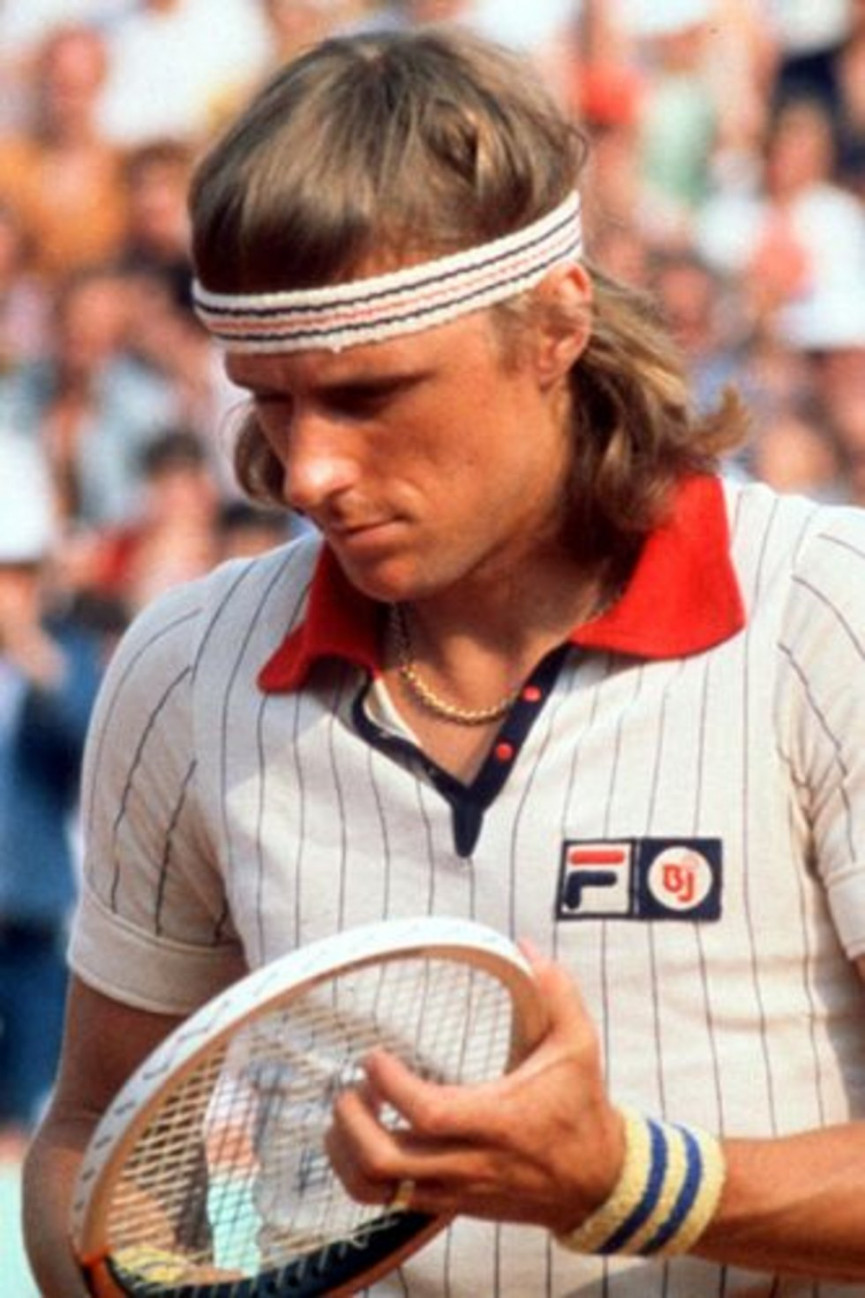 Bjorn Borg
The luxuriantly locked Swede helped revolutionise tennis when he grew his hair during his spell of dominance in the Seventies. Before him, it was all boring takes on the short back and sides. Post-76, his lion's mane was one of the most copied hairstyles across the globe. An iconic haircut that has gone down in cultural folklore – see The Royal Tenenbaums.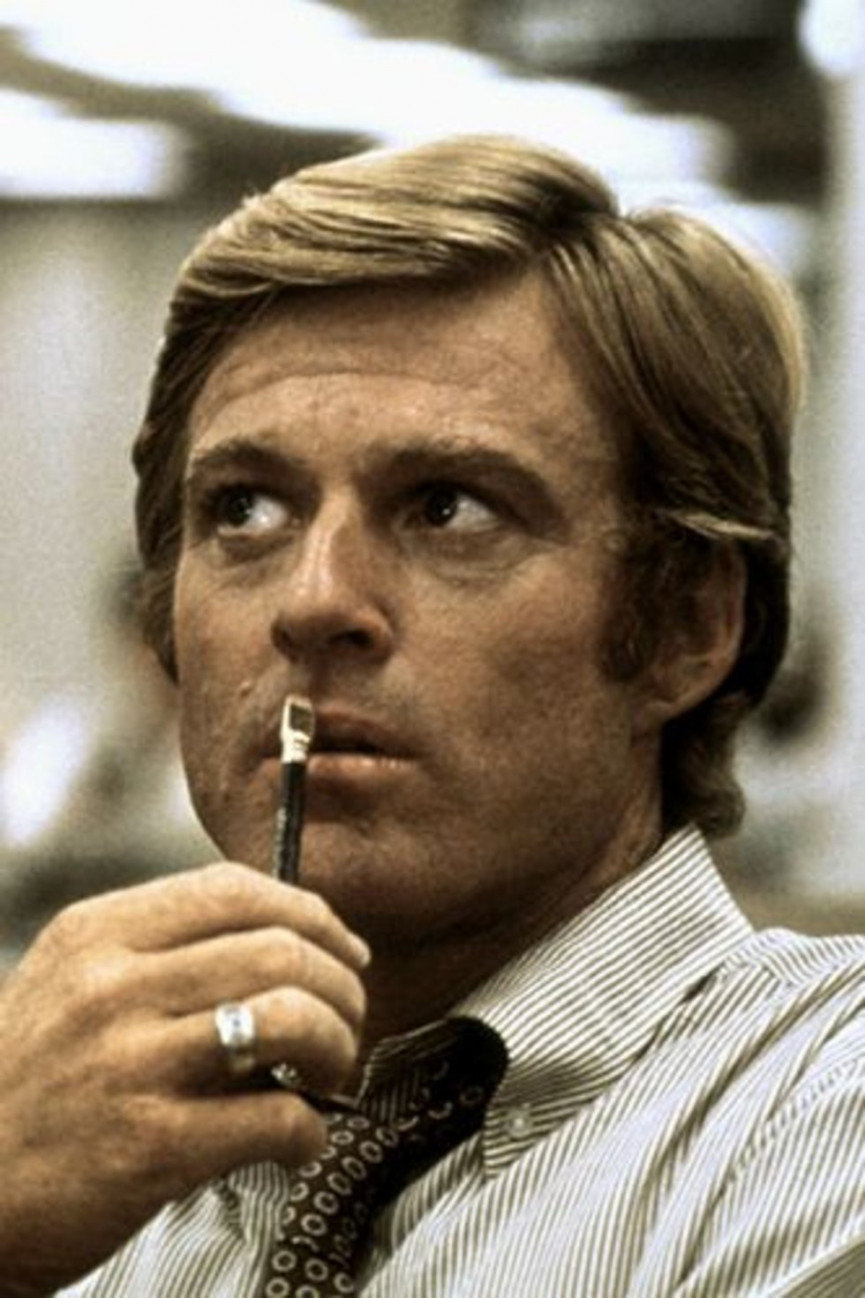 Robert Redford
Granted, Robert Redford is one of the best looking men ever to grace the planet, so in all likelihood he could do all manner of things to his follicles and still come up smelling of roses. But his hairdo in the early Seventies is the epitome of a certain manly charm. With traces of convention – side parting – and bohemia – the side burns and longer trim – combining to devastating effect, this is a style that will look cool for an eternity.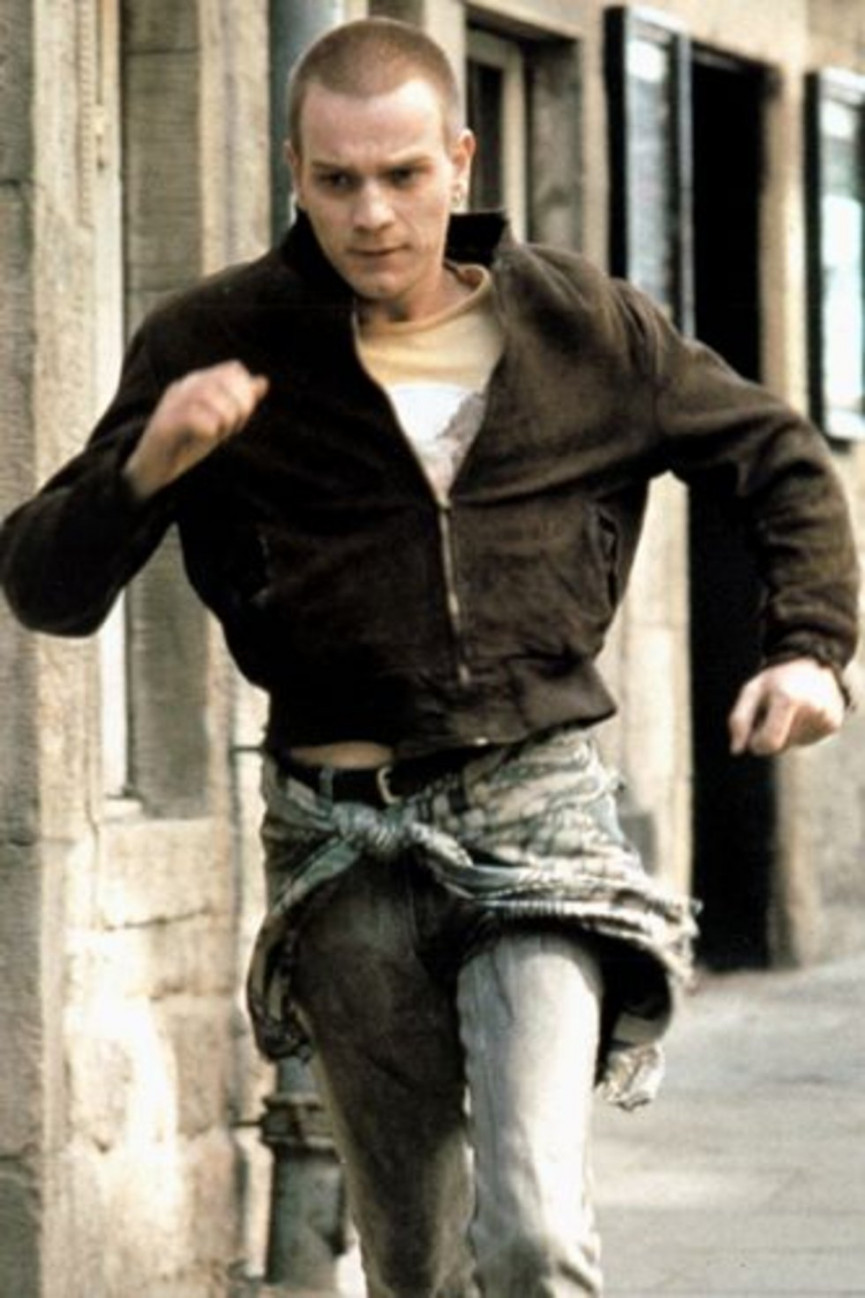 Ewan McGregor
Sometimes going back to basics just works. Ewan McGregor's close shave in Trainspotting demonstrates this. Although it works best on those blessed with chiseled faces – especially pronounced cheekbones – it's a classic DIY look. Can indicate attitude, but when paired with post-mod clobber it really looks the business.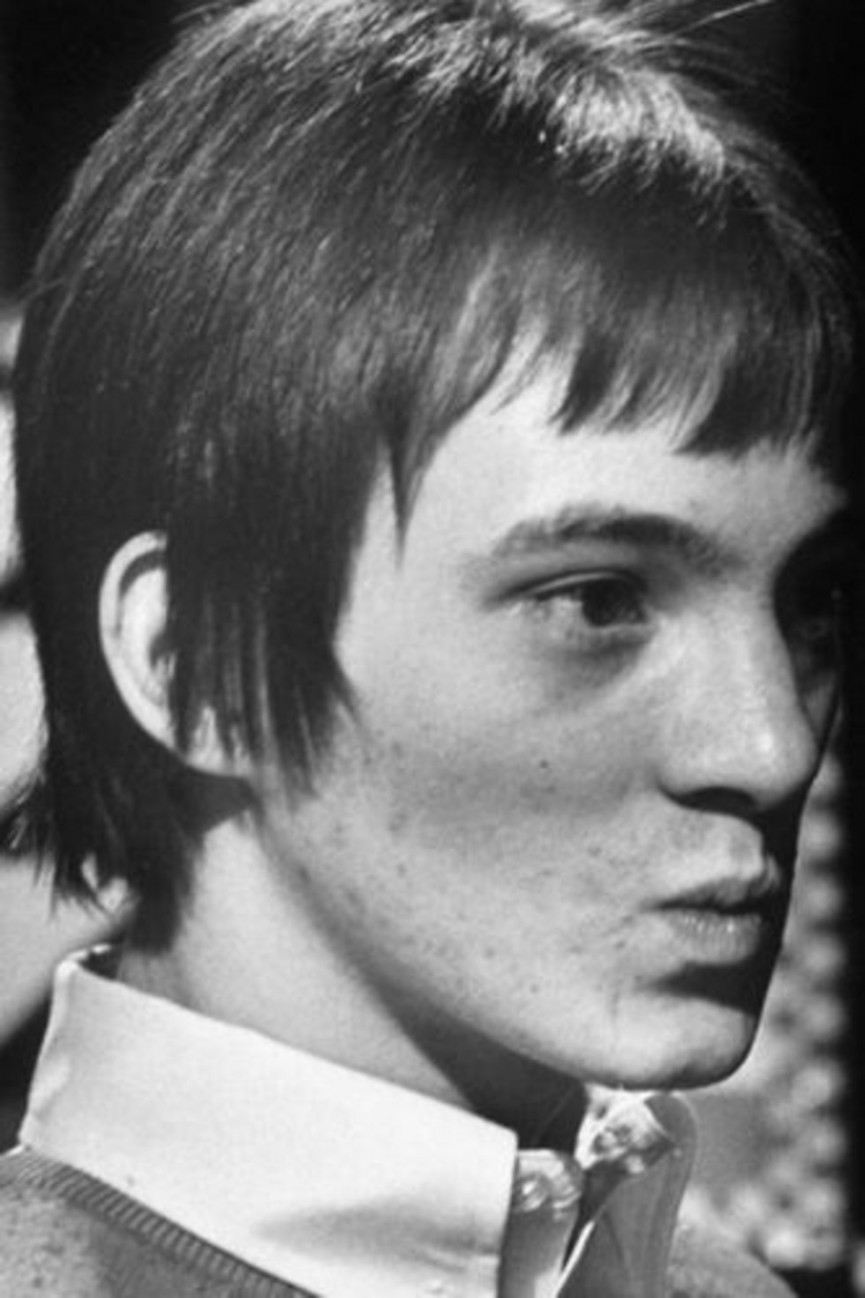 Steve Marriott
If being a mod was all about clean living under difficult circumstances as The Who's former manager Pete Meaden famously opined, then Steve Marriott, influential lead singer with the none-more-mod band Small Faces got it spot on. The look is effortless, but there's considerable attention to detail and preening here. The centre parting is just so, and the volume at the back of the head means the cut doesn't look flat. Much copied – see Paul Weller and Liam Gallagher – but never bettered.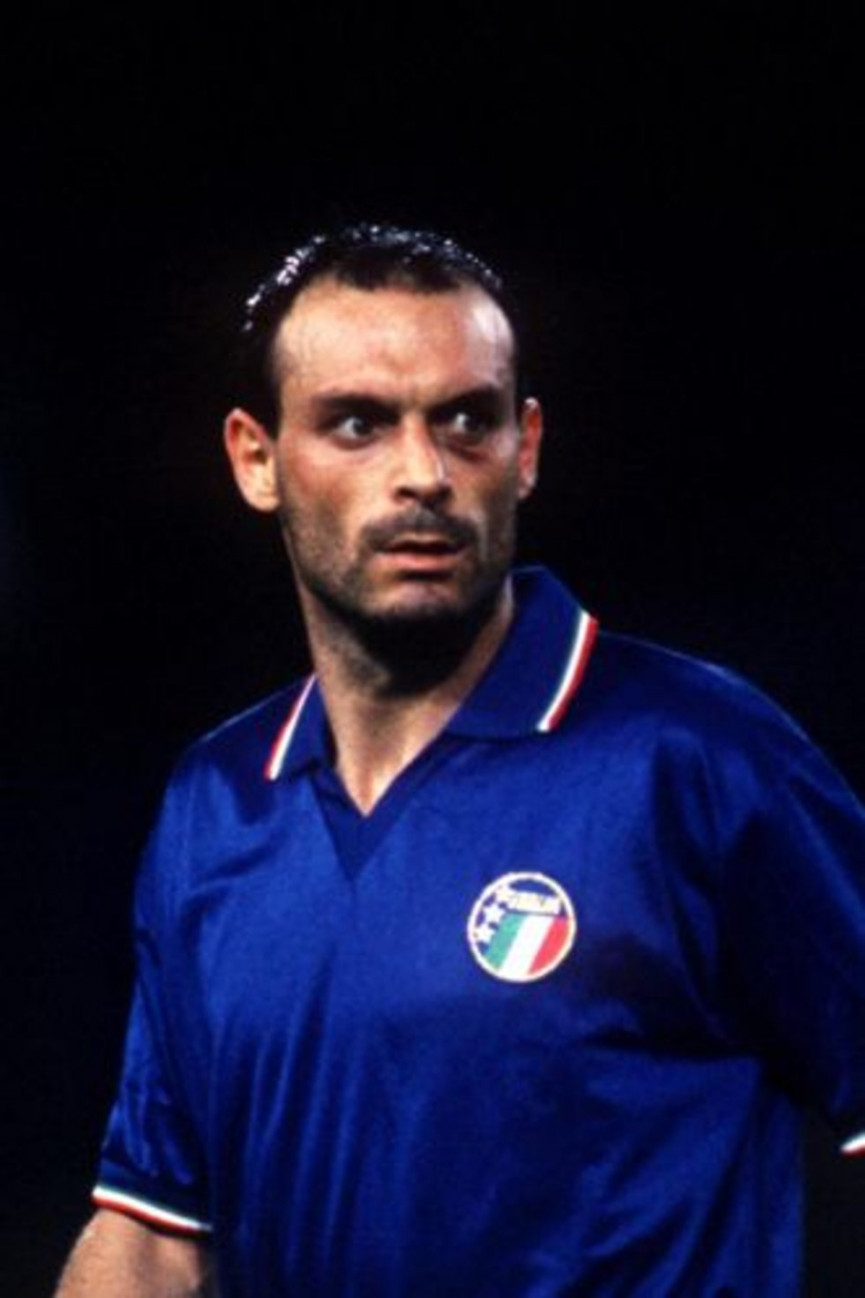 Toto Schillaci
The Italian striker who illuminated the World Cup of 1990 was famed not only for his uncanny goalscoring prowess but his modish close crop. Schillaci was clearly losing his hair, but his buzz cut-cum-close crop worked wonders. Influenced a generation of post-ravers who bored of the shaggy haired centre parting.
Andy Berry: "A perfect example of how the world influences the men of this country."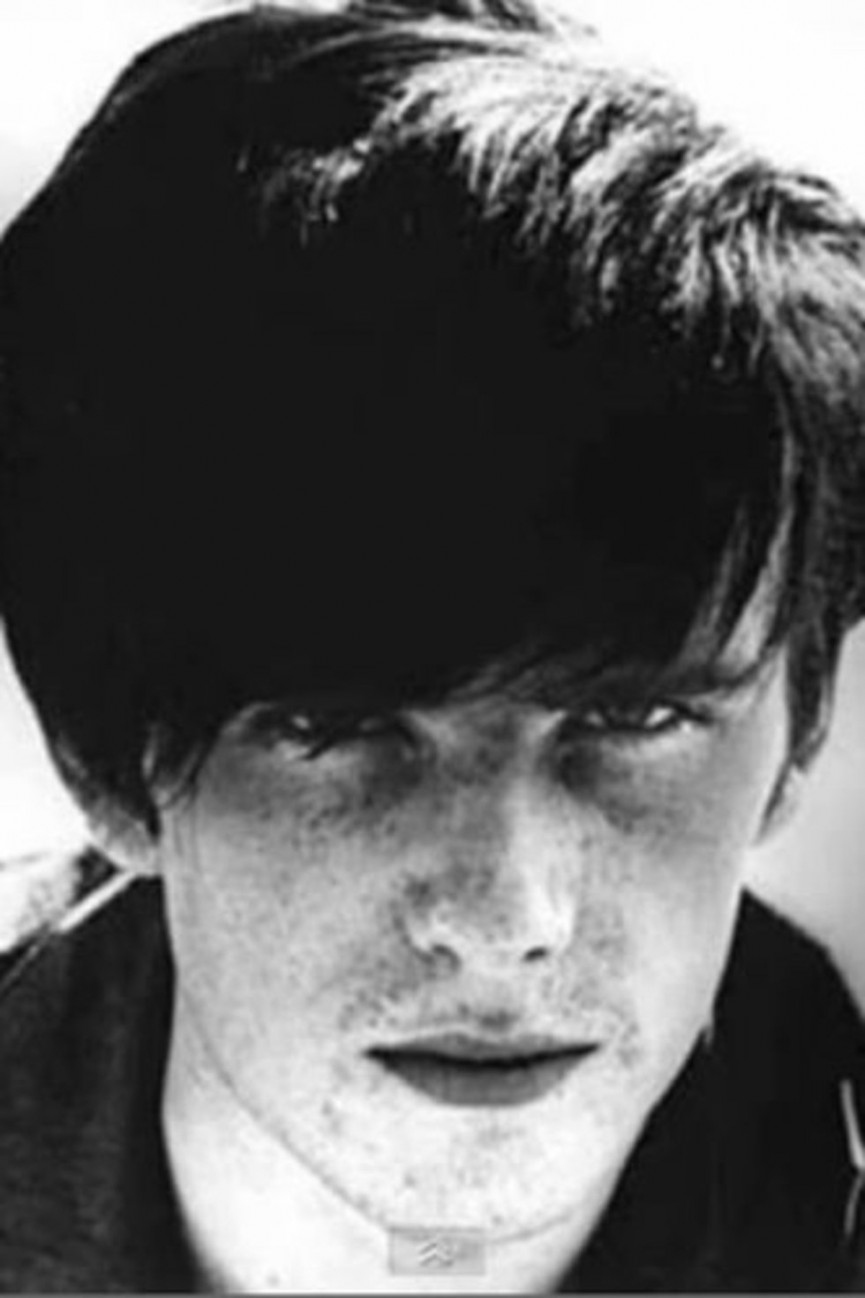 Stuart Sutcliffe
When the Beatles were a five-piece and plying their trade in Hamburg, they all sported variants on the rocker quiff. However, when bassist and budding artist Stuart Sutcliffe's girlfriend Astrid Kircherr cut his hair, she inadvertently created the classic mop top look that was soon adopted by the rest of the group. Sutcliffe left the band shortly after to pursue his artistic ambitions and died not long after that, but he bequeathed a hairstyle to rock'n'roll history.
Andy Berry: "Get a German girl to cut your hair in Hamburg, and to comb it forward instead of back, and, hey presto, you've invented the Sixties."
Related Reviews and Shortlists