ShortList is supported by you, our amazing readers. When you click through the links on our site and make a purchase we may earn a commission.
Learn more
Choosing a suit can be tricky, as there's always a danger you'll end up looking like an extra from Grange Hill.
So, with that in mind, the next time you're deciding between a double-breasted or Italian slim-fit three piece, take inspiration from these 30 awesome suits on the big screen.
(Images: All Star, Rex Features)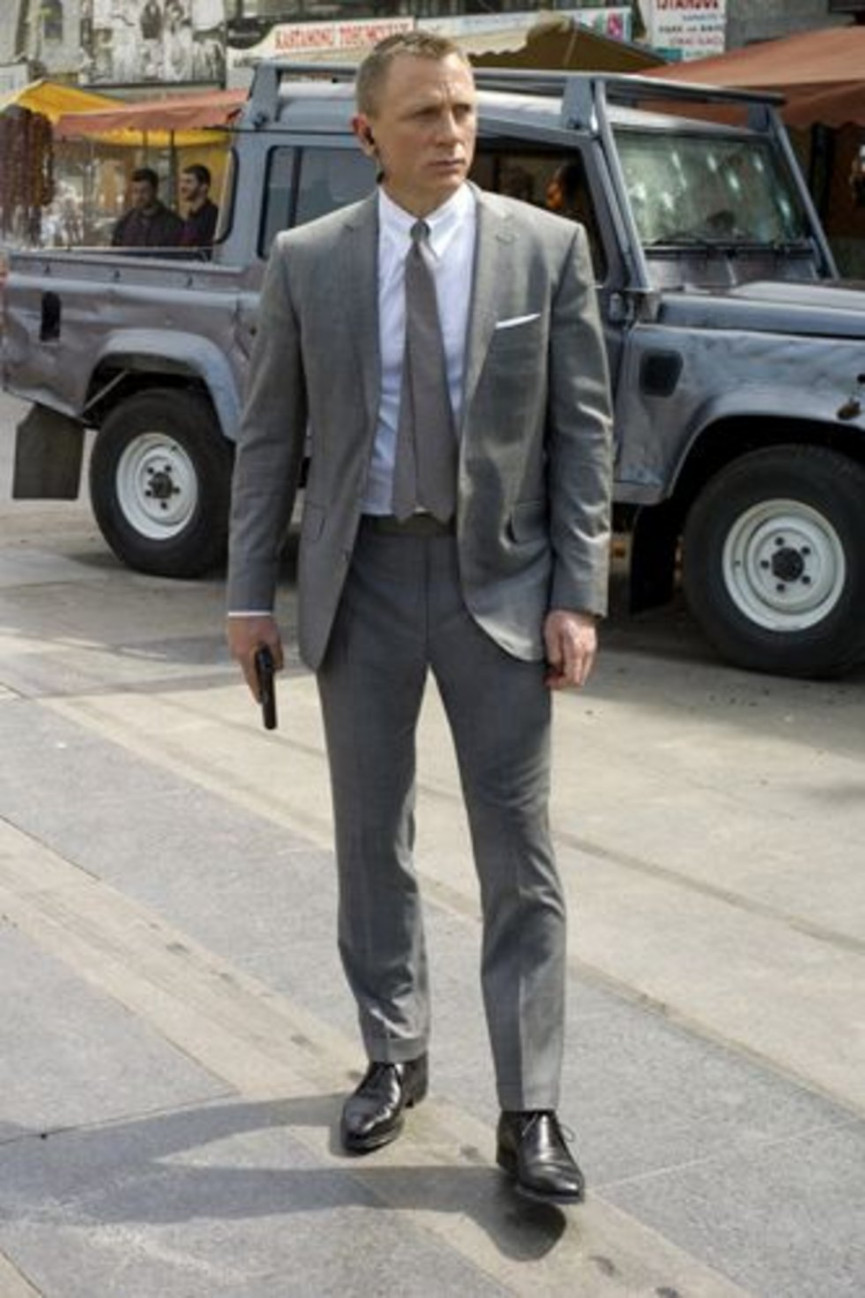 Skyfall
Worn by: James Bond (Daniel Craig)
The suit: When you're 007, it's hard to look bad in anything, even when your jacket is splashed with fresh blood. Case in point is James Bond's Tom Ford O'Connor dinner suit from this year's Skyfall, which, if you're considering purchasing will set you back a rather hefty £2,300.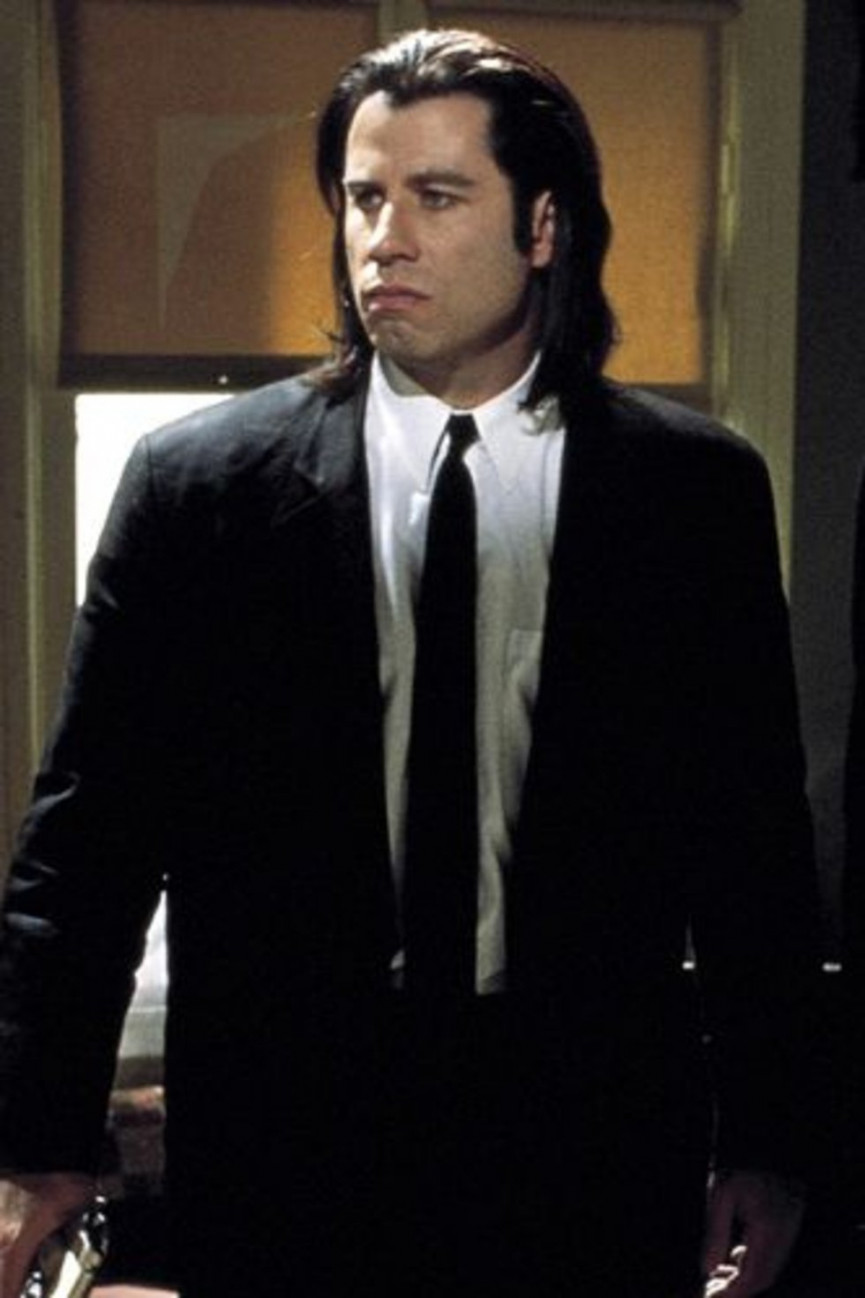 Pulp Fiction
Worn by: Vincent (John Travolta)
The suit: The simple black suit, white shirt and black tie combo donned by Vincent (and Jules) in Pulp Fiction has become instantly recognisable. According to the film's costume designer Betsy Heimann, Vincent was dressed in a linen suit so he would look disheveled because he was a cowboy.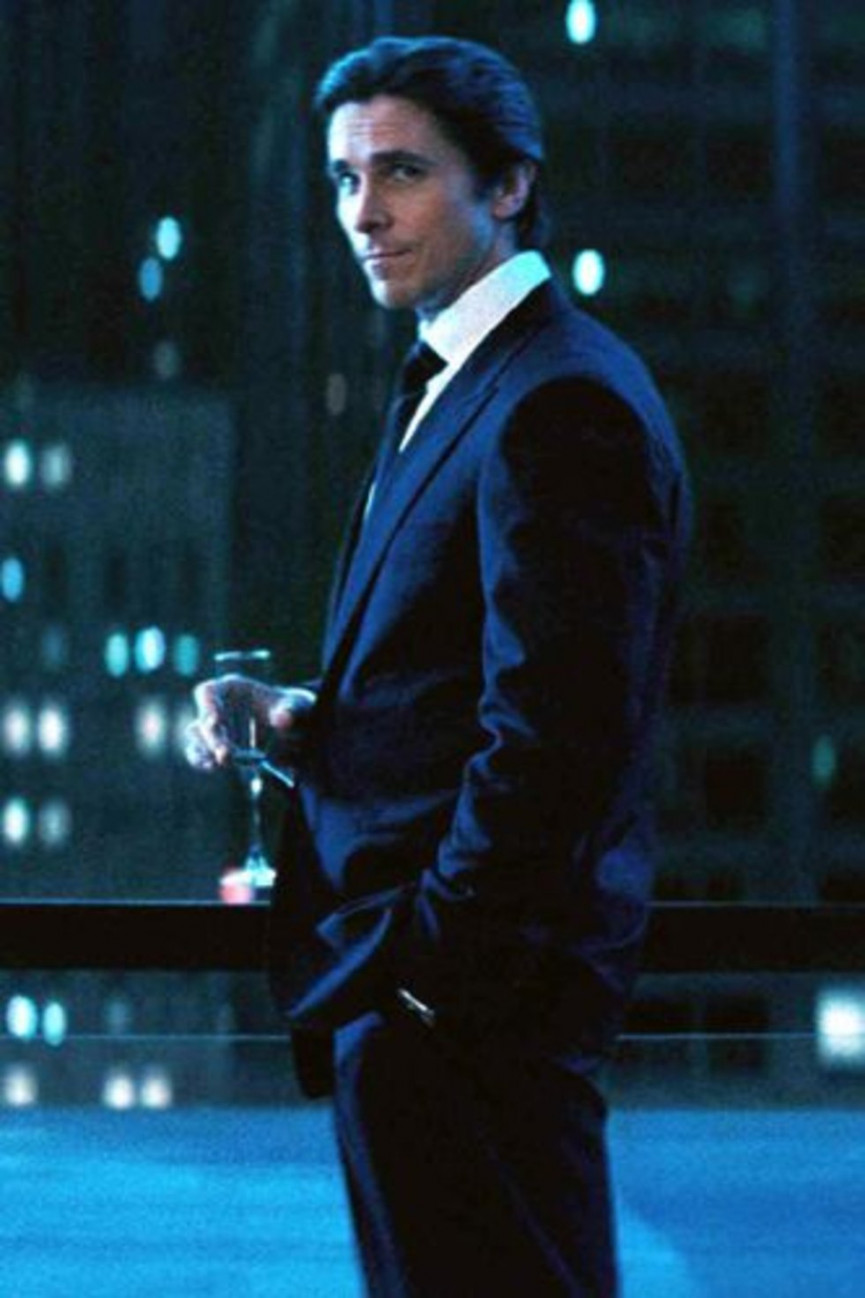 The Dark Knight
Worn by: Bruce Wayne (Christian Bale)
The suit: While a lot of fuss is made about the Batsuit, the quiet sartorial star of the show is Bruce Wayne's Armani suit. Wall Street
Worn by: Gordon Gecko (Michael Douglas)
The suit: Nothing says I'm a big money-loving yuppie than Gordon Gekko's white collar and blue stripe shirt worn underneath a classic pinstripe suit. The fat cat cigar is an optional accessory.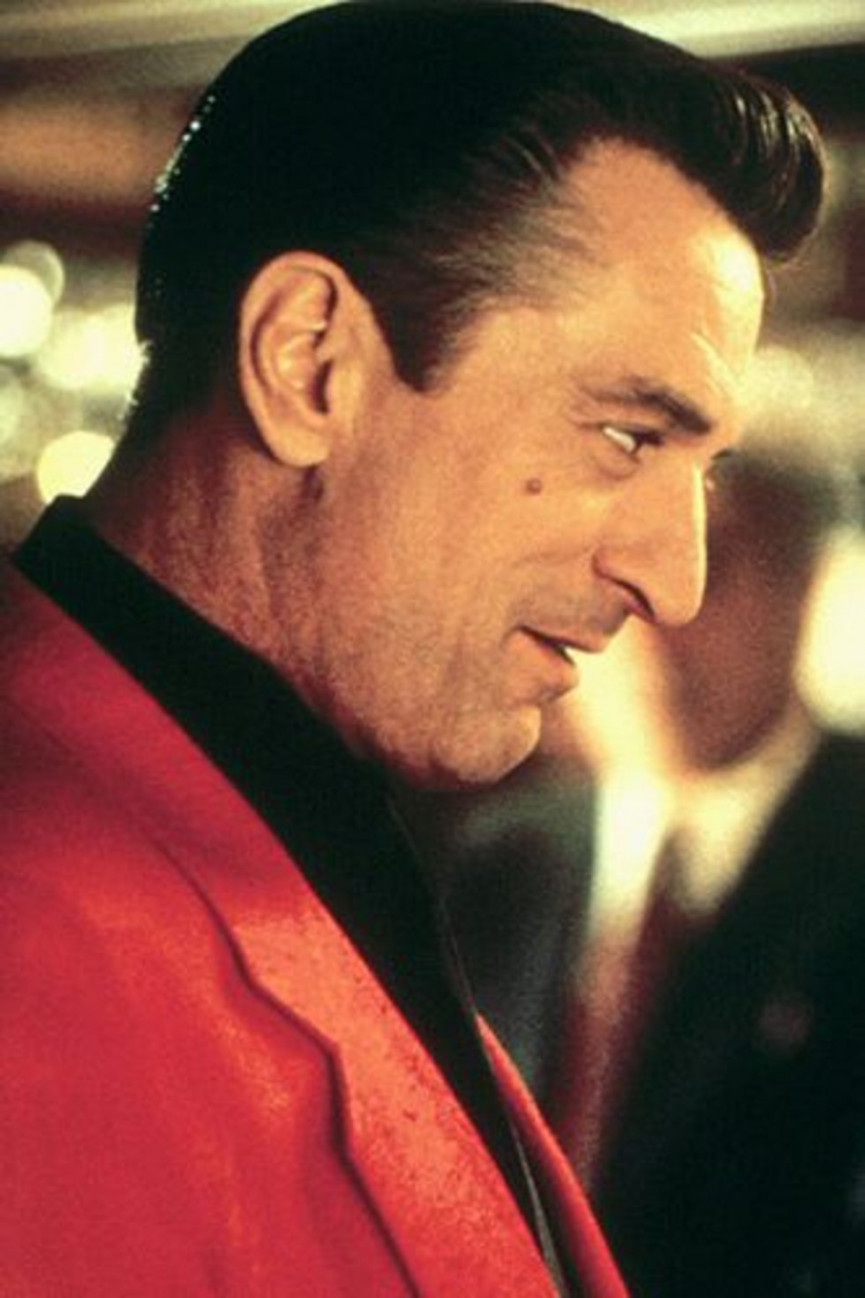 Casino
Worn by: Sam 'Ace' Rothstein (Robert De Niro)
The suit: Q: Which actor still manages to look gut-churningly menacing, even when he's wearing a bright pink suit? A: Robert De Niro in Casino.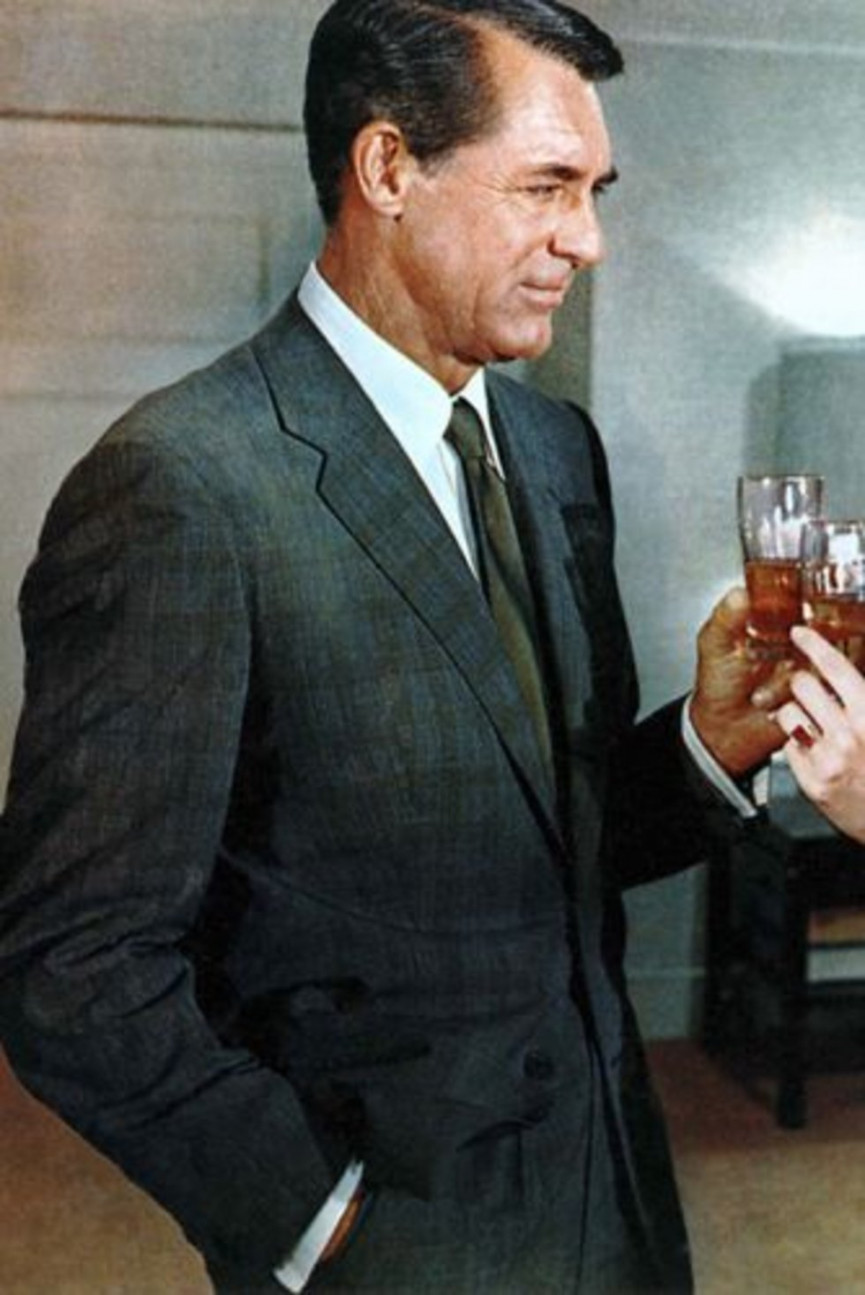 North By Northwest
Worn by: Roger O. Thornhill (Cary Grant)
The suit: Rumour has it there were 16 different suits made for North by Northwest. This medium grey Glen check offering was made by tailors Kilgour French and Stanbury and was specifically tailored by Arthur Lyons, who also made suits for Edward, Duke of Windsor, no less.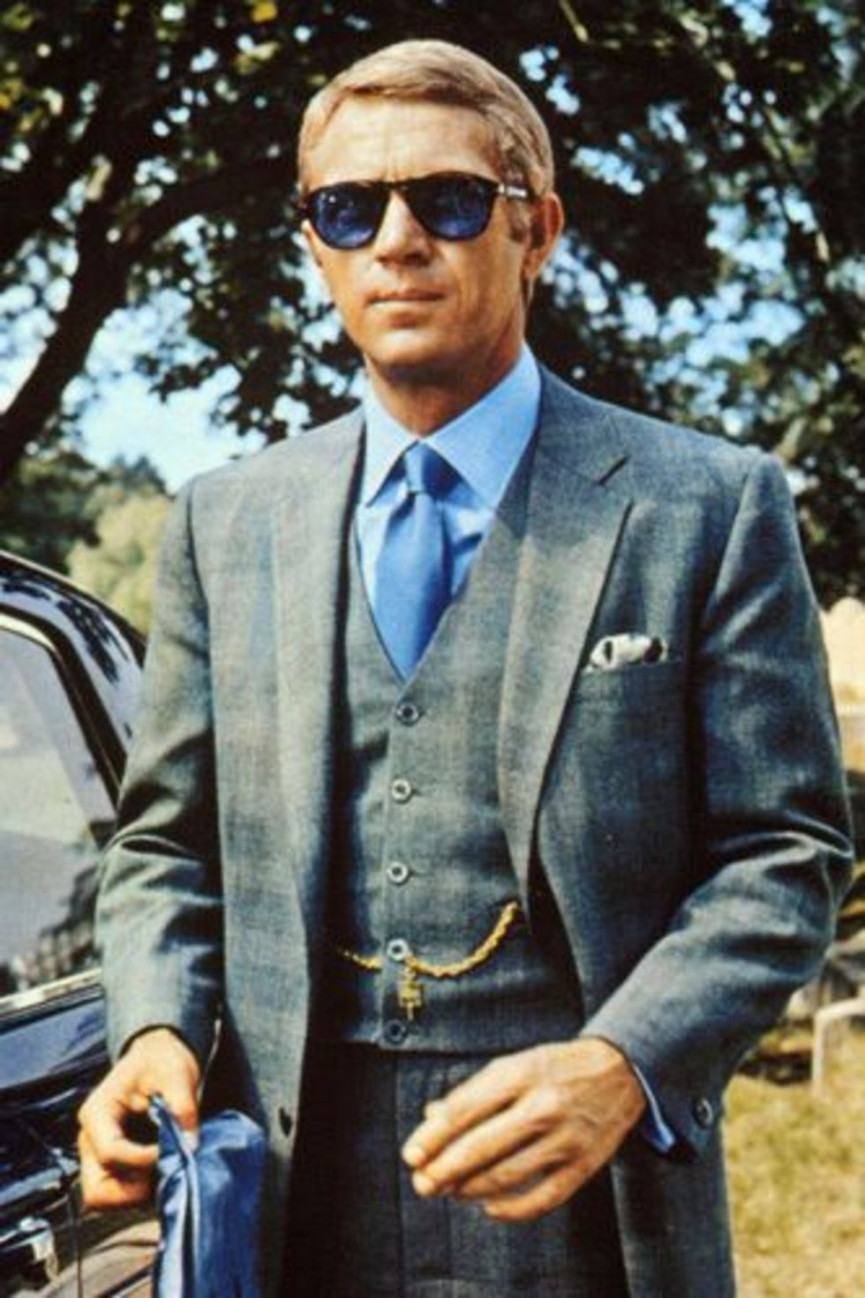 Thomas Crown Affair
Worn by: Thomas Crown (Steve McQueen)
The suit: You can't discuss suiting in the movies without mentioning the style squire that is McQueen in the Thomas Crown Affair. Created by Savile Row tailoring genius Doug Hayward (who also worked on The Italian Job), the collection worn by McQueen included an array of slick three-piece suits, although this grey version matched with a blue shirt and tie is our winner.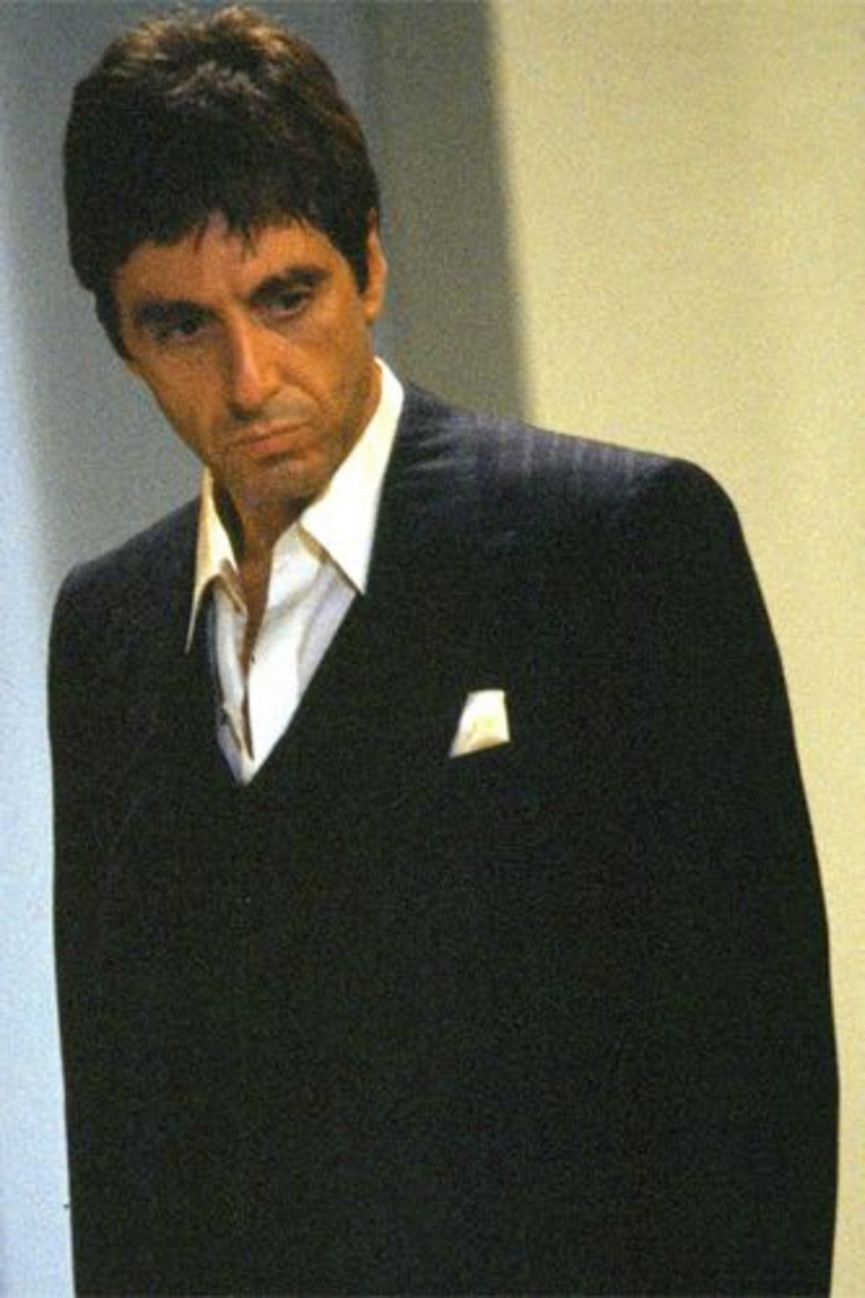 Scarface
Worn by: Tony Montana (Al Pacino)
The suit: Tony wears a variety of increasingly bloodied suits throughout Scarface and even though his white suit is the most memorable, it's this look which we like the most. A crisp white pocket square and a pinstripe pattern, coupled with an ever-present gun, gives him iconic status in this shot. Pacino's suits were all custom made for him and designed by Patricia Norris, who worked most recently on 12 Years A Slave at the age of 82.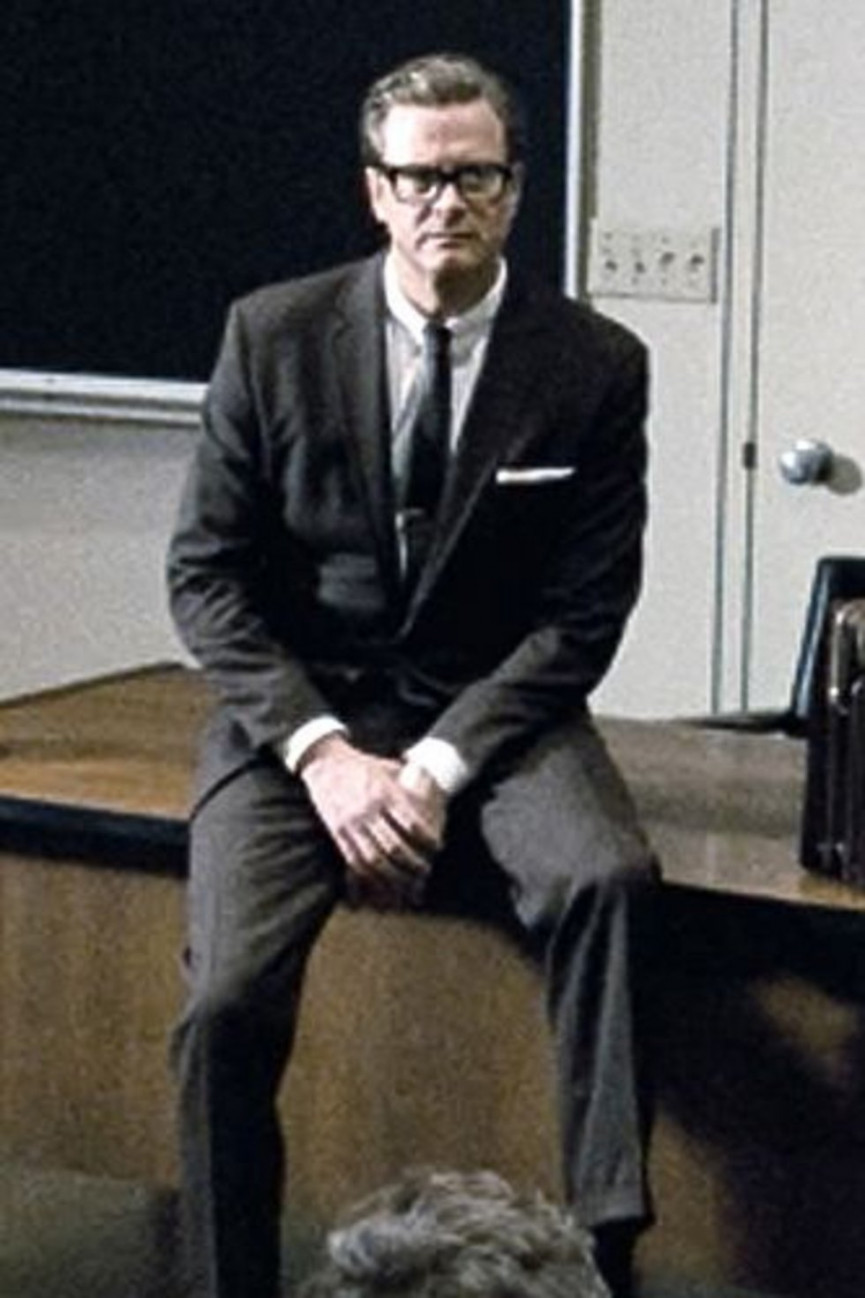 A Single Man
Worn by: George (Colin Firth)
The suit: Seeing as this film was directed by fashion heavyweight Tom Ford it would have been rude of him not to design the main character's costumes too, such as this brown 1960s-style suit. It will probably also come as no surprise that the same production team, which created Mad Men's superb retro aesthetic, was also behind this film.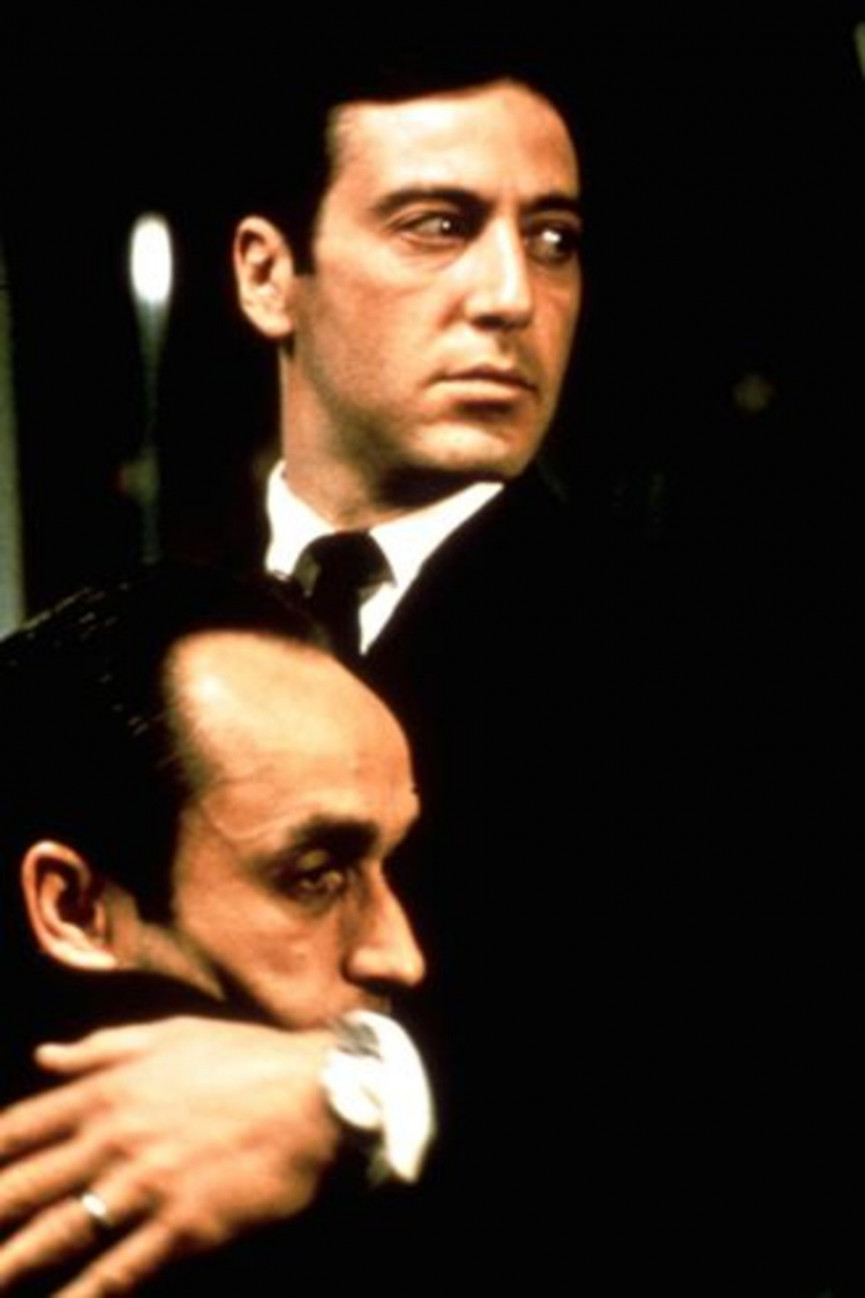 The Godfather: Part II
Worn by: Michael Corleone (Al Pacino)
The suit: It's hard to choose between all the stylish threads in The Godather: Part II, let alone the whole trilogy. That said, this black single-breasted suit worn by Michael Corleone the moment he realises his brother Fredo has betrayed him will remain as one of the greatest on screen style moments.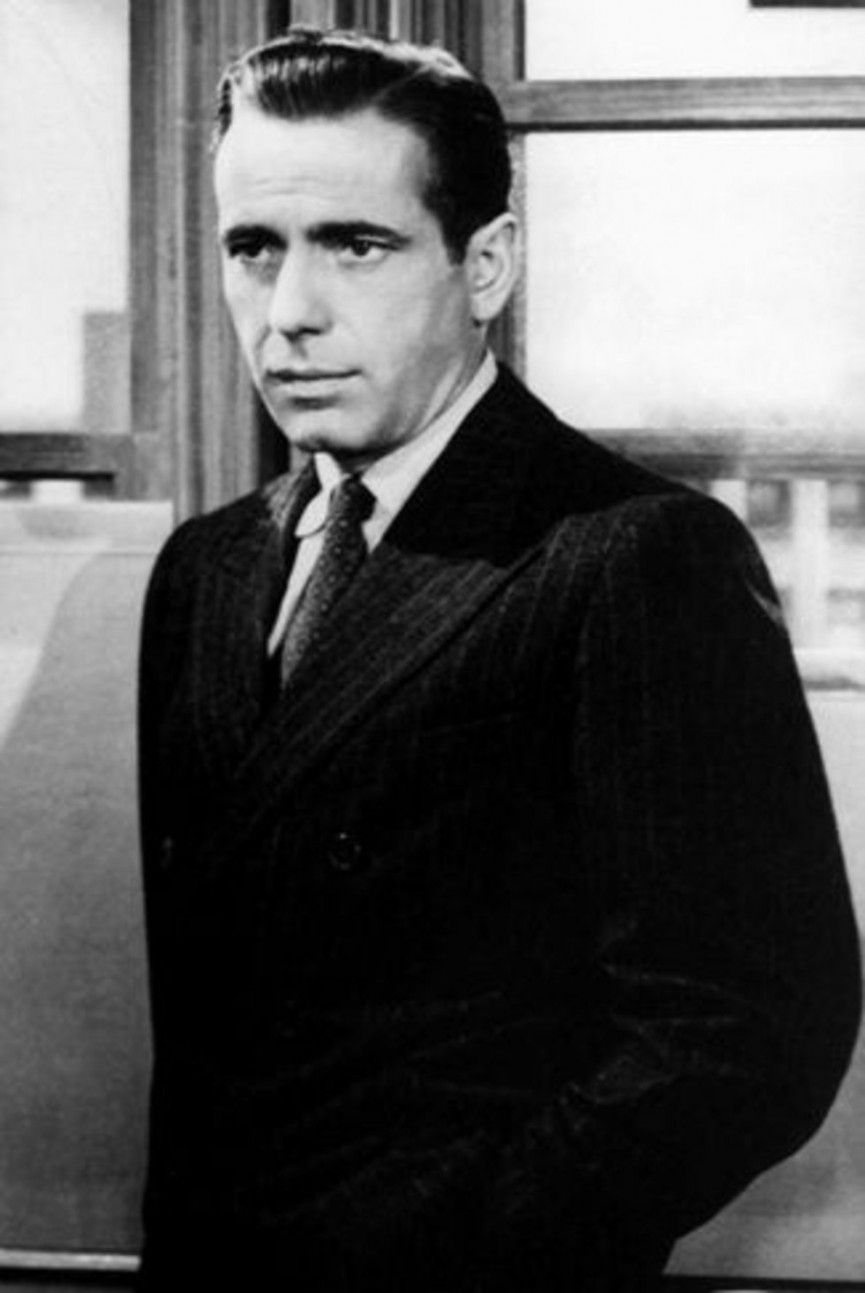 Maltese Falcon
Worn by: Samuel Spade (Humphrey Bogart)
The suit: In Maltese Falcon, Bogart's private dick character wears this heavy, wool-based suit with pinstripes. All hail the king of noir thriller style.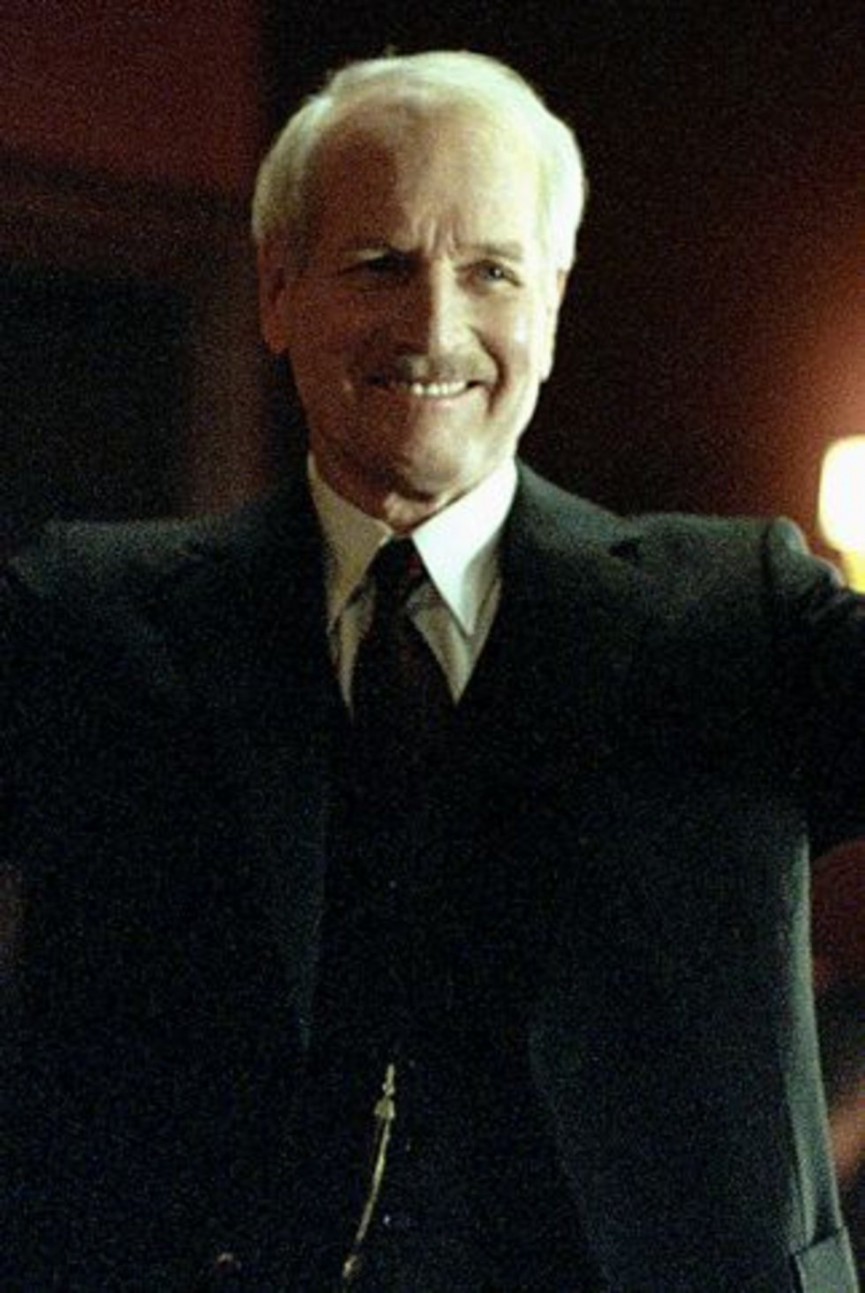 Road To Perdition
Worn by: John Rooney (Paul Newman)
The suit: The same tailor who creates suits for Bill Murray also designed both Tom Hanks' and Paul Newman's suits in Road To Perdition. We had you at Bill Murray, right?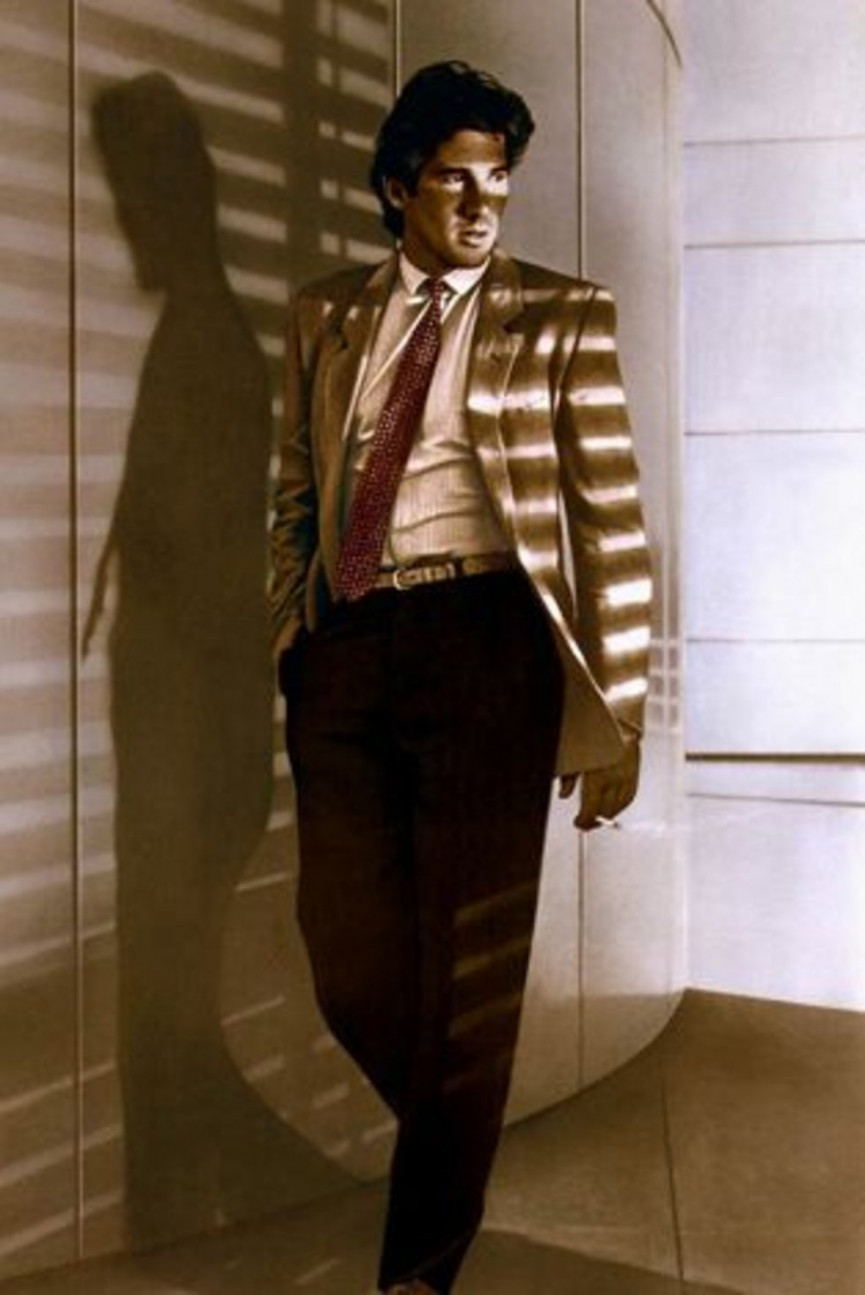 American Gigolo
Worn by: Julian (Richard Gere)
The suit: This film not only epitomised the masculine style of the time but also drew attention to men's fashion in a way no other had before. The Armani suits Richard Gere wears as part of his costume also put the fashion house on the map.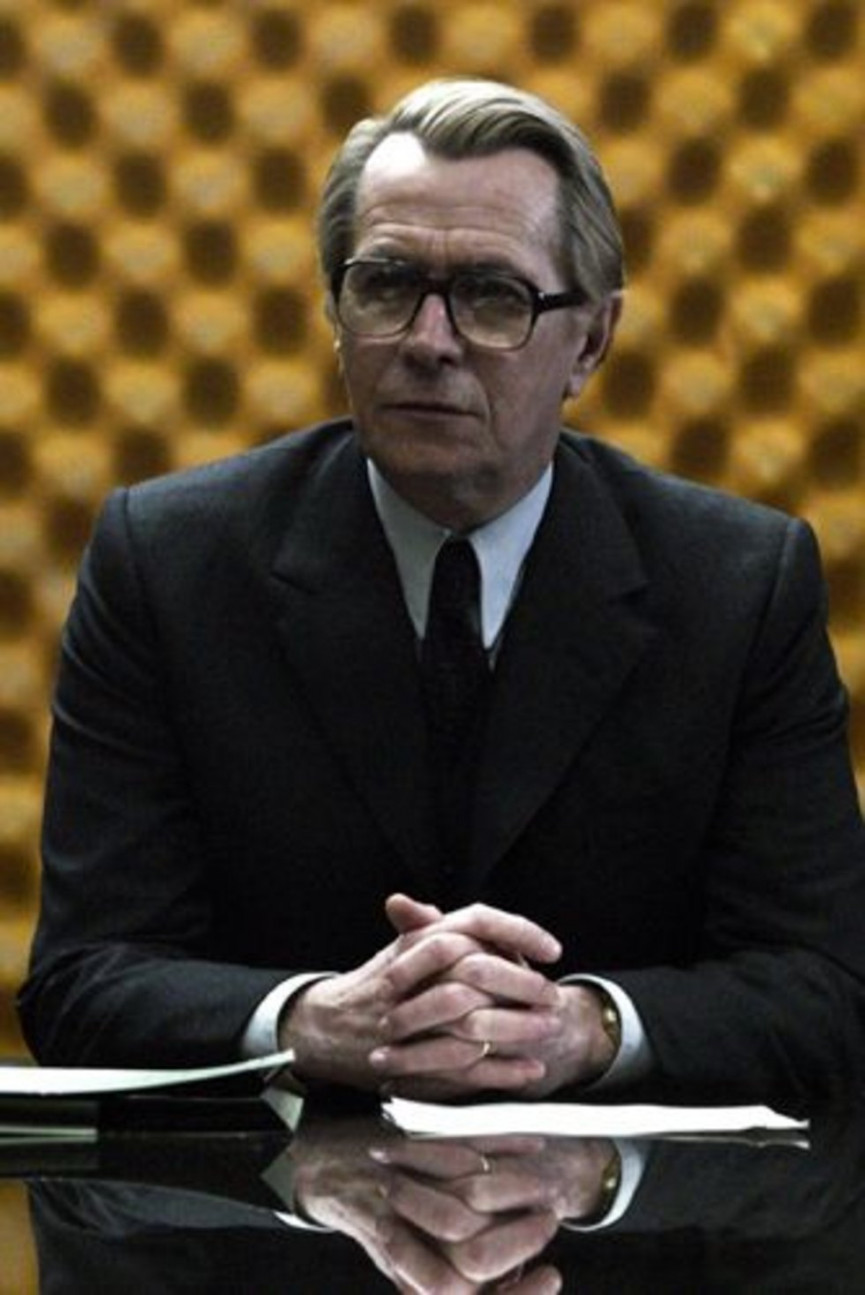 Tinker Tailor Soldier Spy
Worn by: George Smiley (Gary Oldman)
The suit: If you've seen TTSS, you'll have probably watched in a sort of jealous awe, wishing all the suits worn by the star-studded cast were also in your wardrobe. While that's unlikely to ever happen, we can tell you that Gary Oldman's suit is the brainchild of costume designer Jacqueline Durran.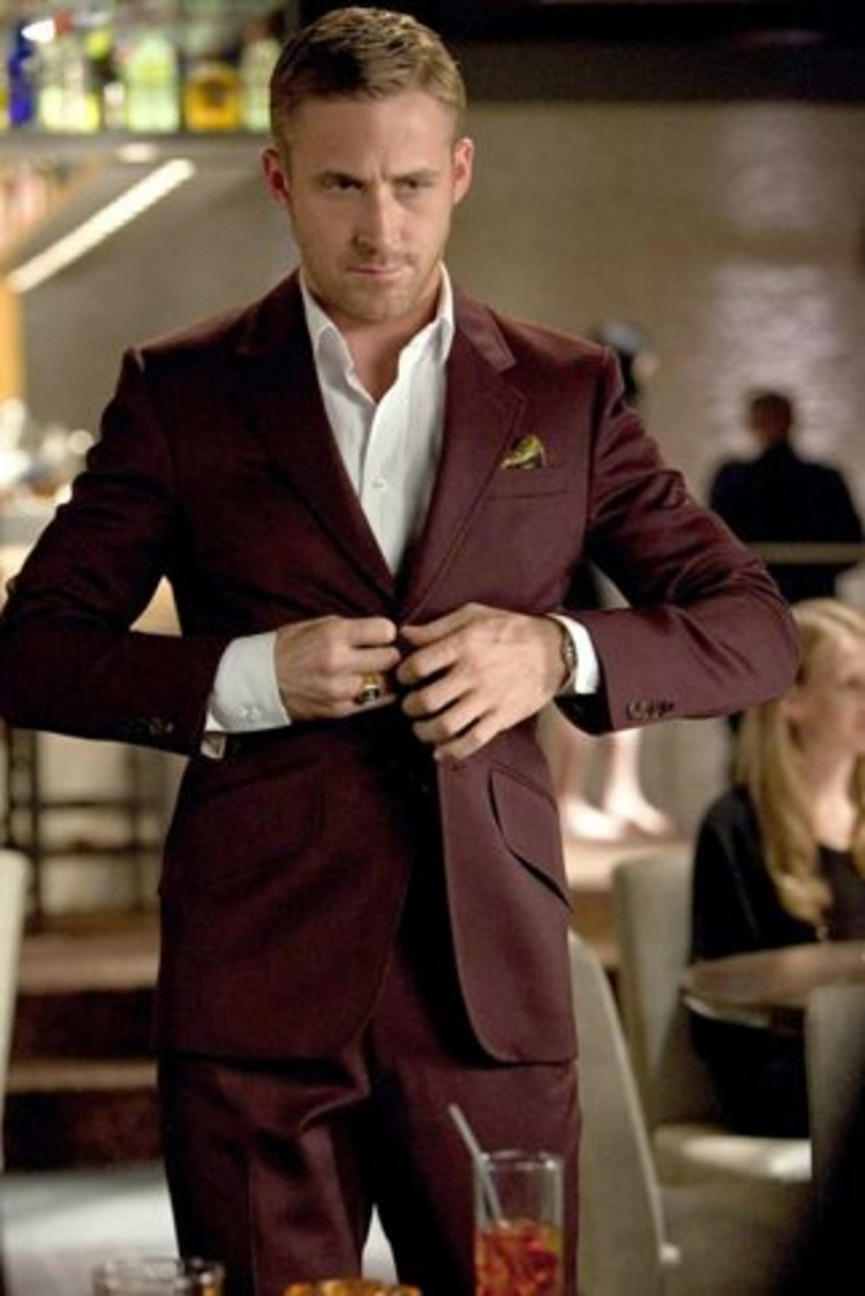 Crazy Stupid Love
Worn by: Jacob Palmer (Ryan Gosling)
The suit: Now, we realise that this film is a romcom (shhh) but that doesn't mean Ryan Gosling's plethora of sharp suits can't be appreciated. Dare we say he's even better dressed here than in Drive?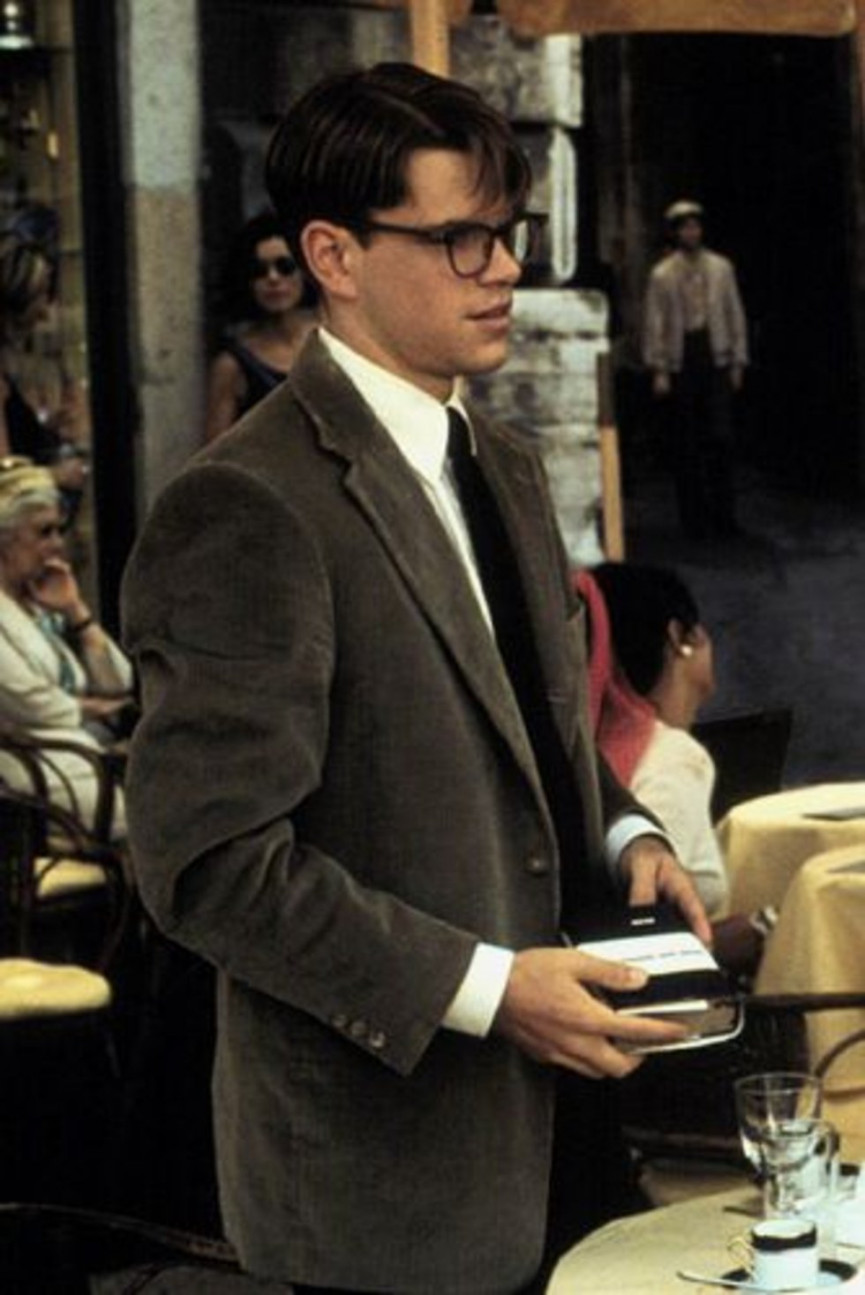 The Talented Mr Ripley
Worn by: Tom Ripley (Matt Damon)
The suit: Much has been made of the fashion in The Talented Mr Ripley, but mostly concerning the wardrobe of Jude Law's playboy Dickie Greenleaf. However, we're here to tell you to take a closer look at Matt Damon's preppy American Ivy League look, just ignore his psychotic murderous tenancies.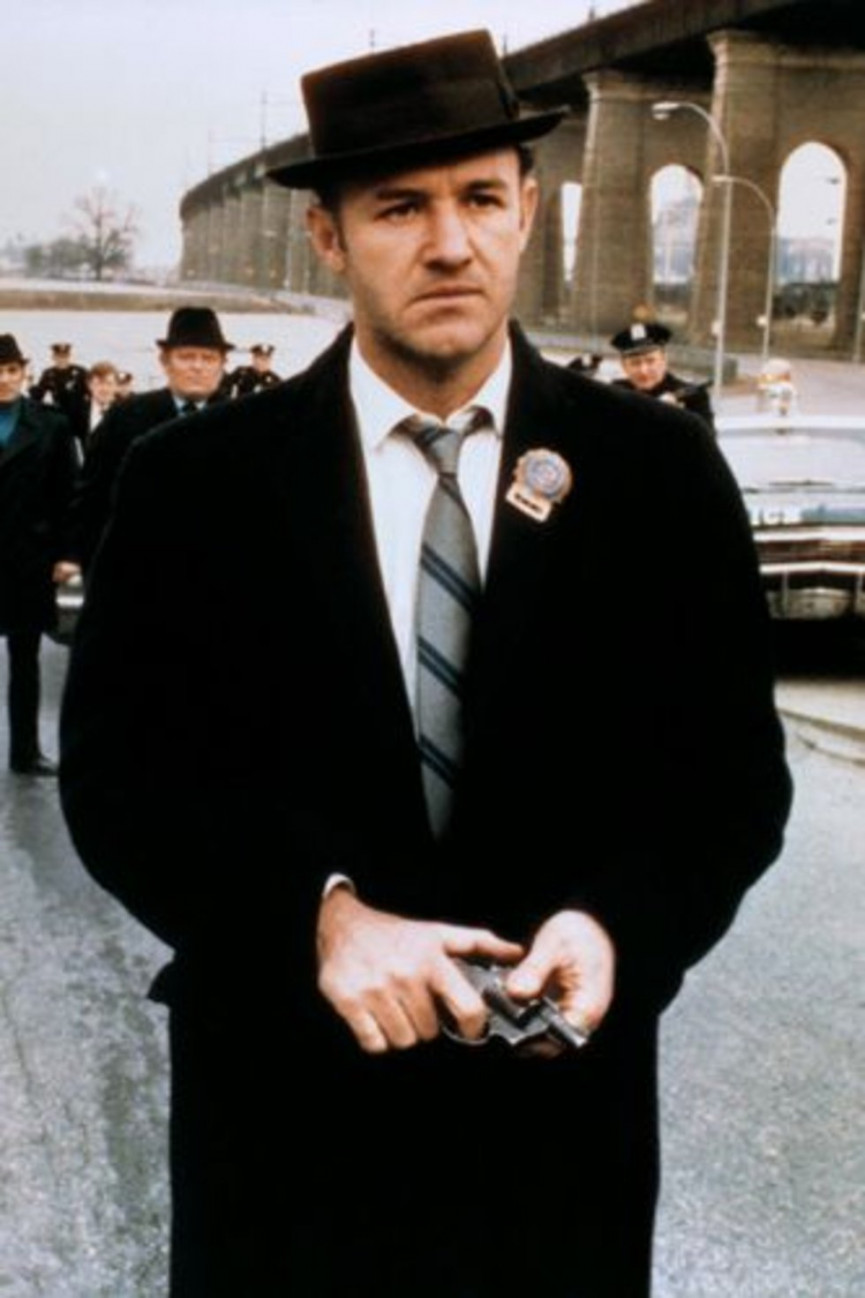 The French Connection
Worn by: James Doyle (Gene Hackman)
The suit: Gene Hackman's 'Popeye Doyle' hat pretty much steals the show but that doesn't mean the rest of his wardrobe should go unnoticed.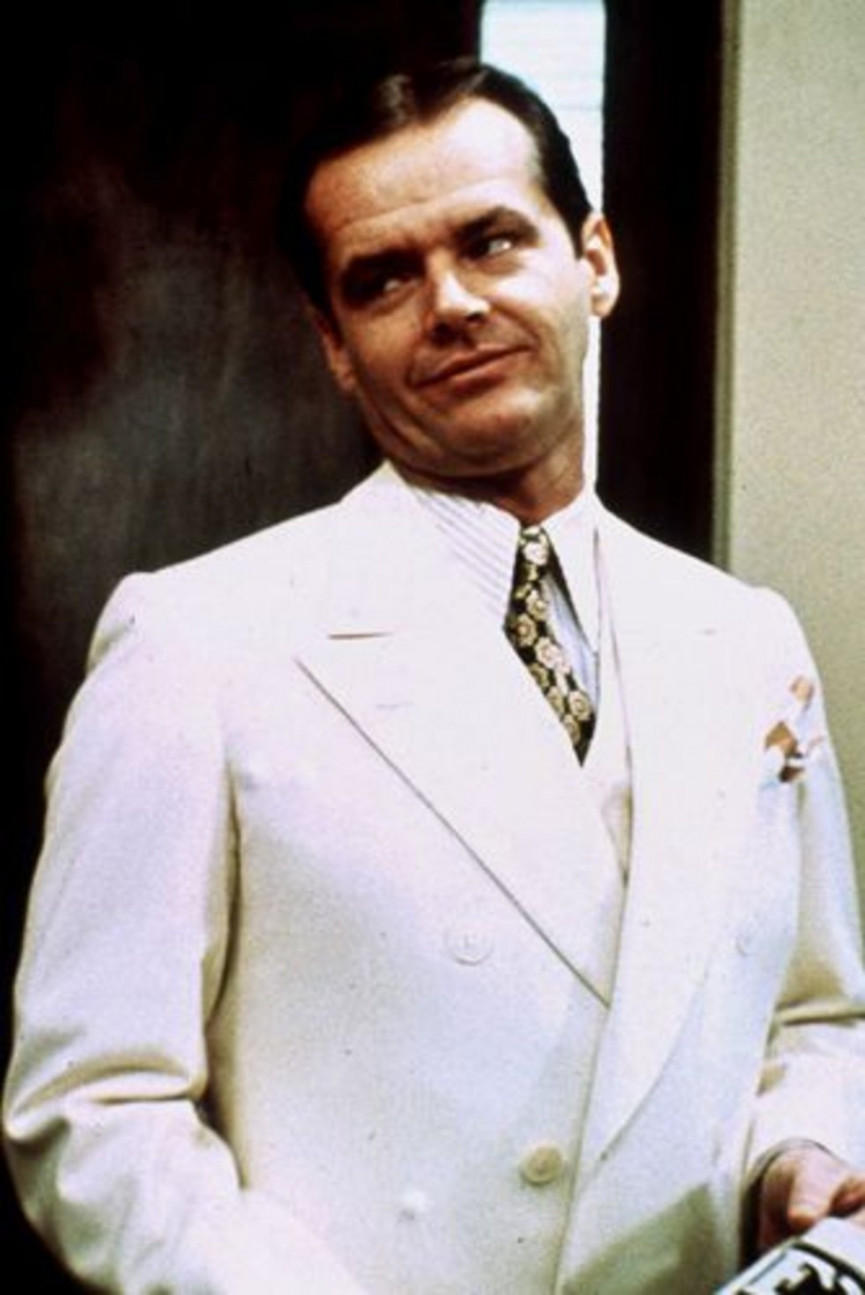 Chinatown
Worn by: J.J. Gittes (Jack Nicholson)
The suit: Face it, you're never going to have Jack Nicholson's eyebrows, which are an important accessory for any outfit he wears. That said, you can get one step closer to looking like the chap in Chinatown where he plays private detective J.J. Gittes, by donning a stylish double-breasted white suit.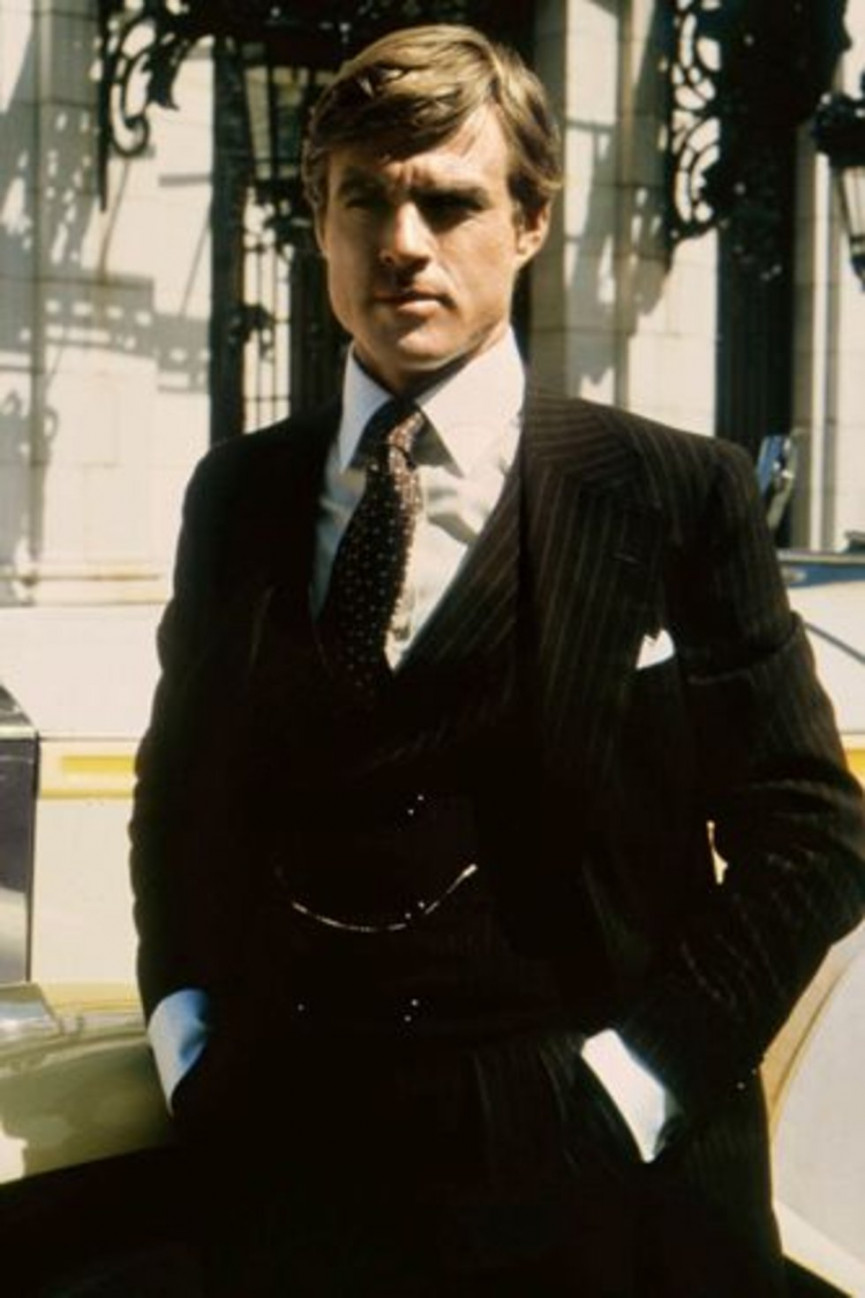 The Great Gatsby
Worn by: Jay Gatsby (Robert Redford)
The suit: Even before the book was transformed into a film, Jay Gatsby was already winning the literary style stakes. In the 1974 film version the suiting was an homage to American tailoring, all of which was created by Ralph Lauren.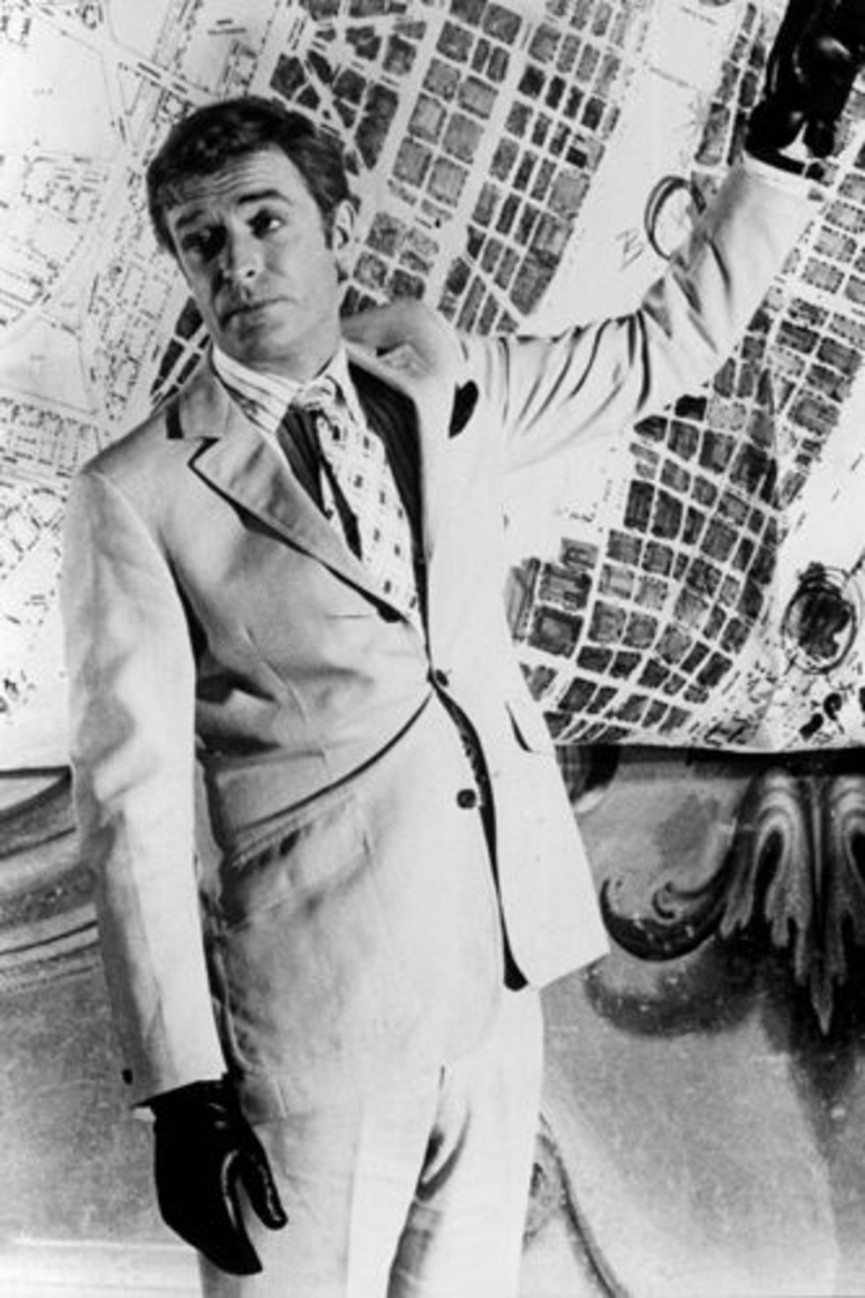 The Italian Job
Worn by: Charlie Croker (Michael Caine)
The suit: We've already written about Michael Caine's exceptional style in Get Carter, and here it's no different. Apparently, Caine makes over 15 costume changes in the first hour of the film, which is why it's hard to just pick one suit in particular, although this one is pretty good.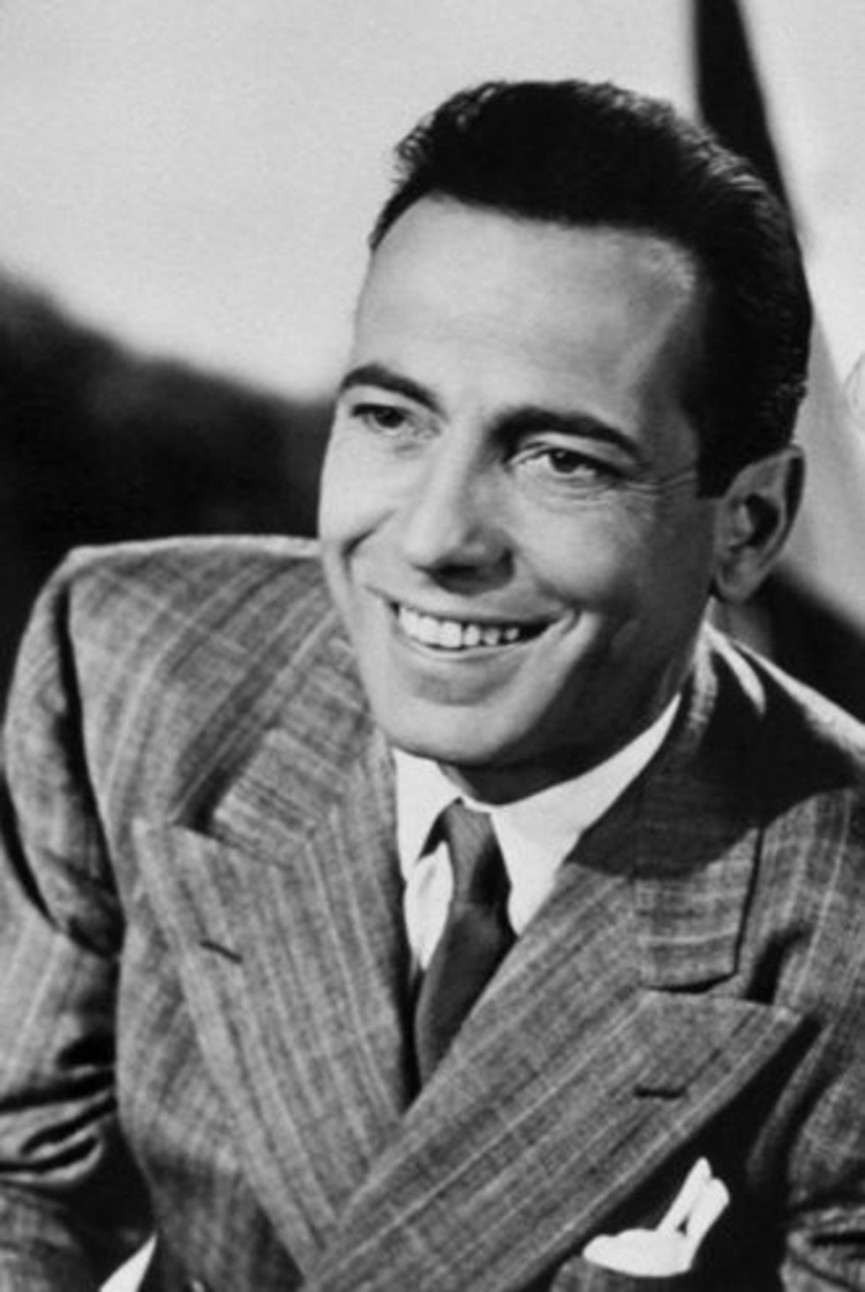 Casablanca
Worn by: Rick Blaine (Humphrey Bogart)
The suit: Another sartorial triumph for Humphrey Bogart with his double-breasted checked suit in Casablanca.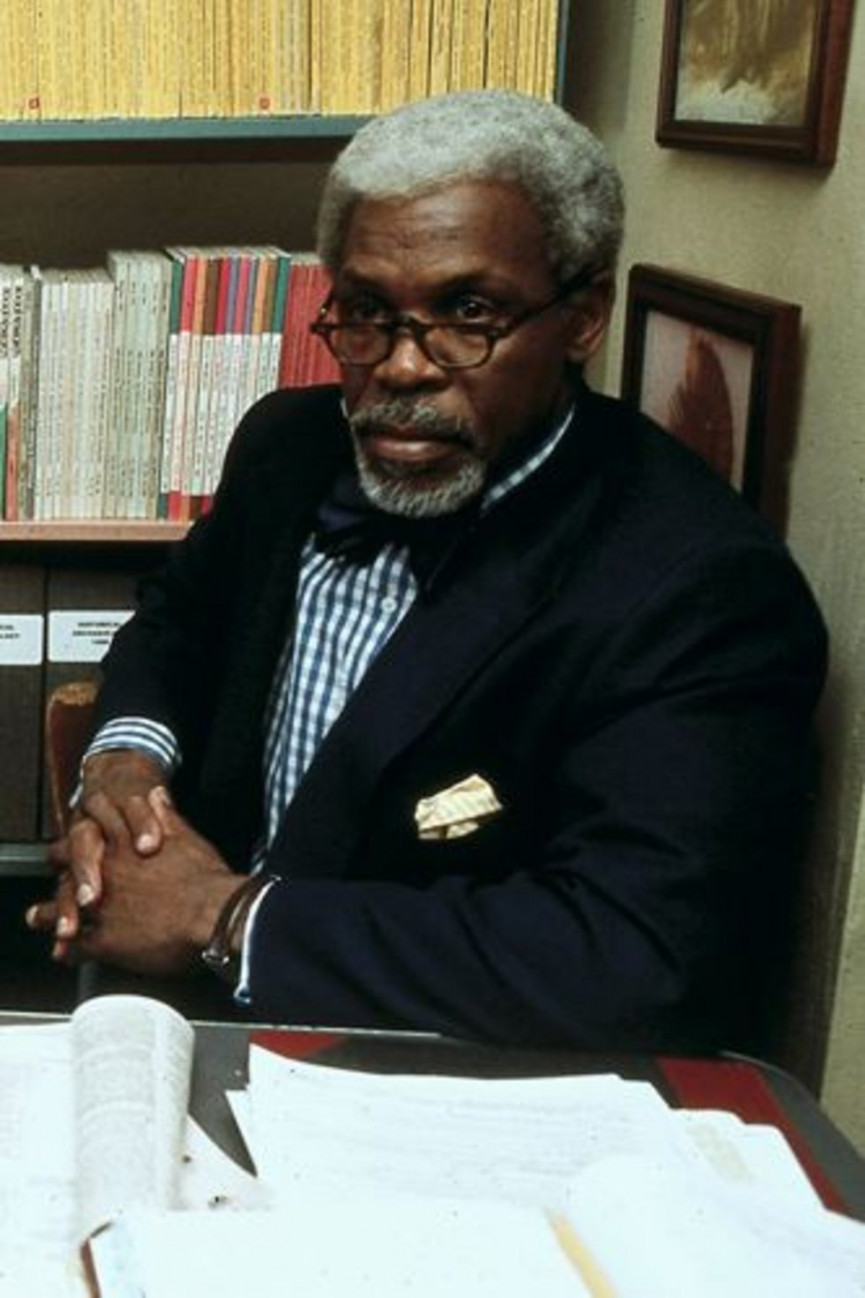 The Royal Tenenbaums
Worn by: Henry Sherman (Danny Glover)
The suit: It's not only the Doctor who makes bow ties look cool, it's also Henry Sherman in The Royal Tenenbaums. Paired with a dark blue, single breasted suit and blue and white checked shirt, you've got yourself a very handsome outfit. A Bout de Souffle
Worn by: Michel Poiccard / Laszlo Kovacs (Jean-Paul Belmondo)
The suit: While Jean-Paul Belmondo's not necessarily wearing a full suit here, his disheveled look is something we aspire to.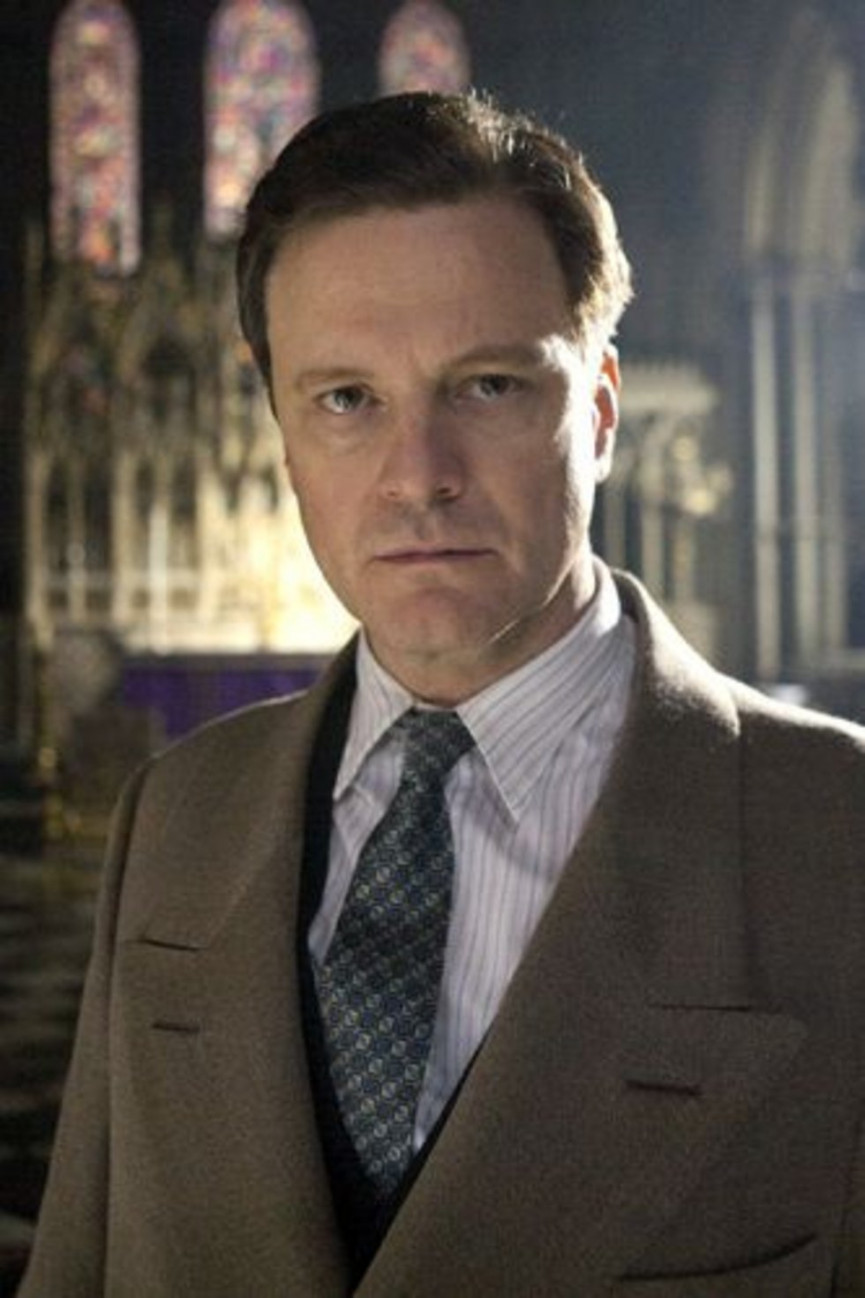 The King's Speech
Worn by: King George VI (Colin Firth)
The suit: Designed by a Savile Row tailors, the suits in The King's Speech are a classic British style, featuring wide peaked lapels on both single and double breasted jackets.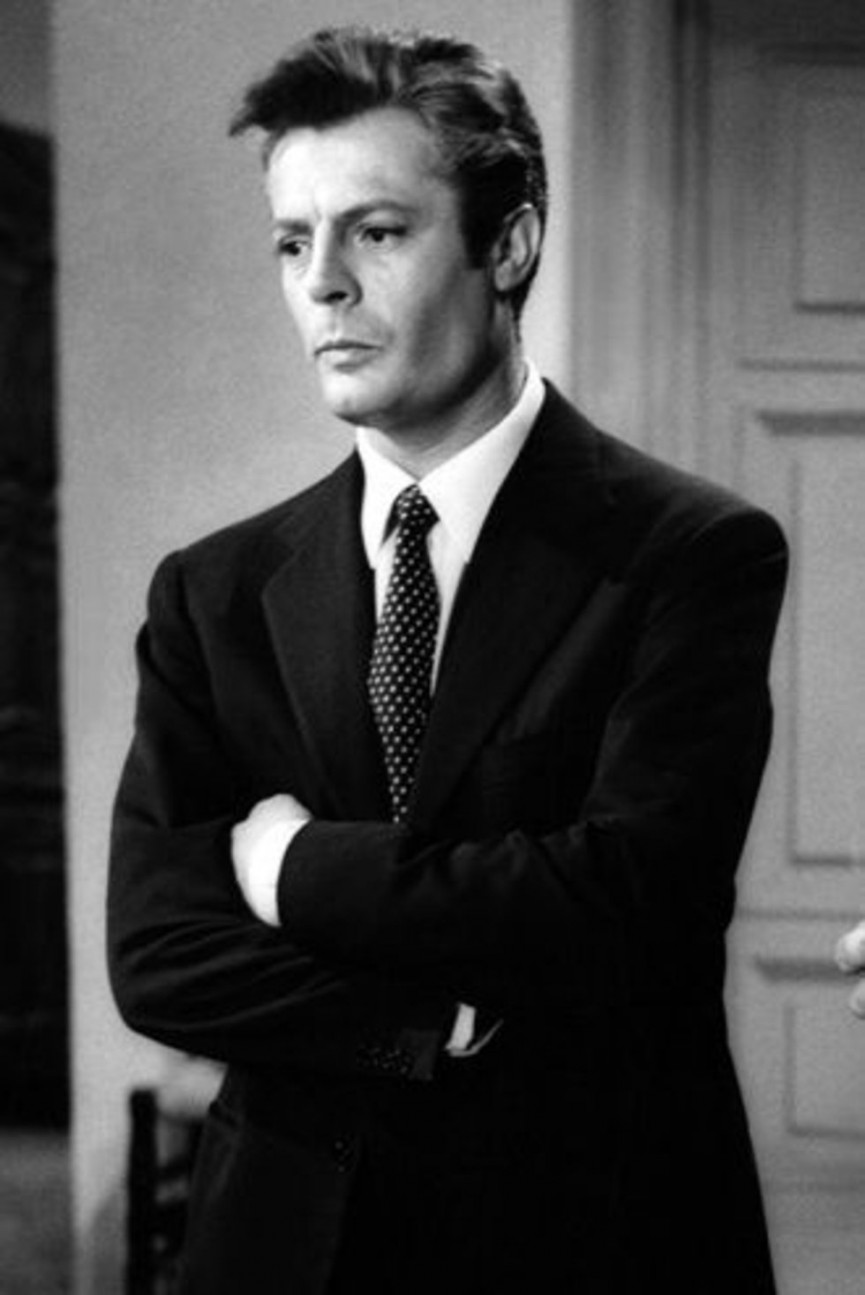 La Dolce Vita
Worn by: Marcello Rubini (Marcello Mastroianni)
The suit: 1960s Italian fashion saw star Marcello Mastroianni's reflect the style of the time with slim-fitting jackets and trousers, which would have been made to measure. The key here is the attention to detail on the accessories, which was meant to show Marcello's character as being a credible reporter.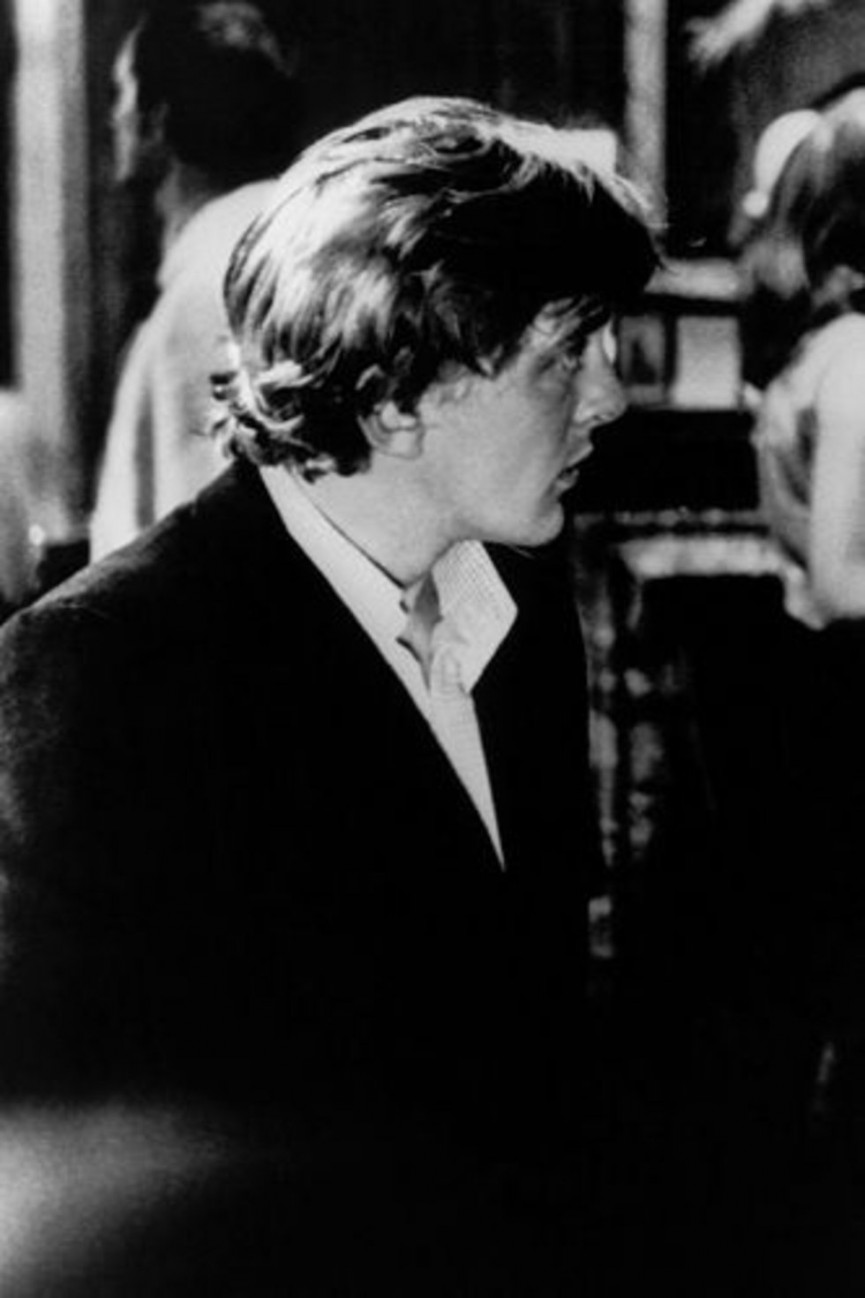 Blow-up
Worn by: Thomas (David Hemmings)
The suit: David Hemmings' Thomas rather scrappy appearance in Blow-up fits the 1960s London era perfectly.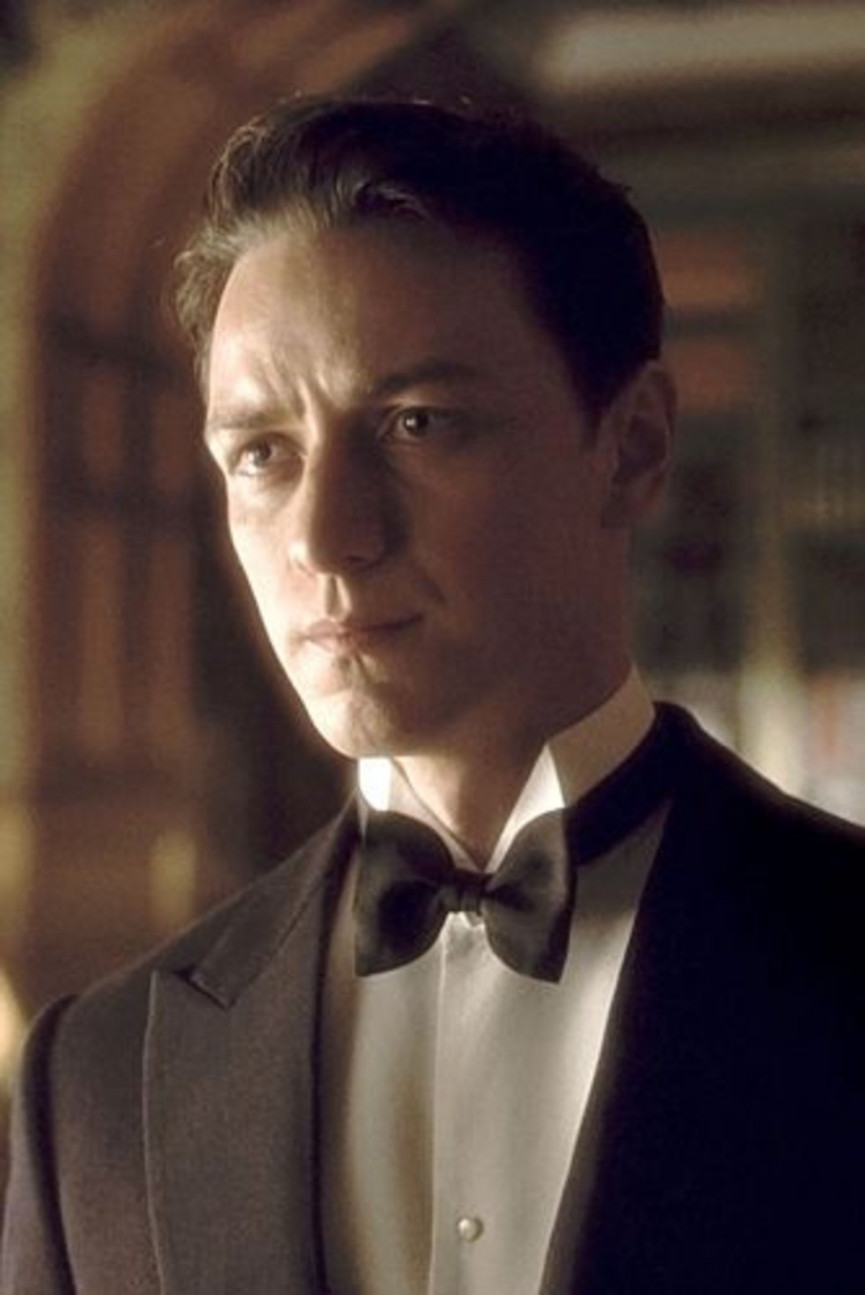 Atonement
Worn by: Robbie Turner (James McAvoy)
The suit: Our gaze may have been drawn to the very lovely Miss Knightley but that's not to say a decent tux should be ignored. Here, James McAvoy shows how to dress every inch the aristocrat, even when you're not.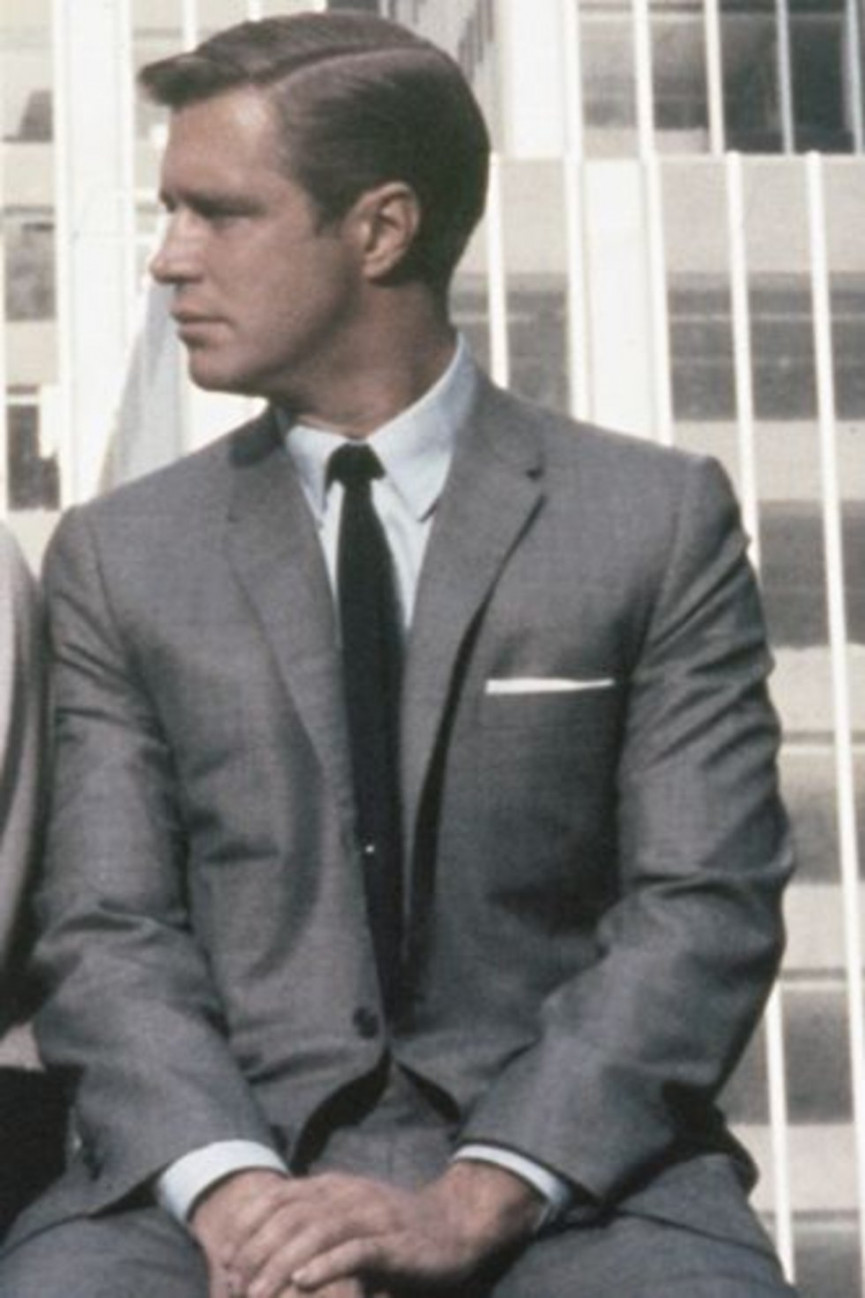 Breakfast at Tiffany's
Worn by: Paul Varjak (George Peppard)
The suit: As an aspiring writer, Paul Varjak has a surprising number of well-cut suits. This grey one in particular caught our eye.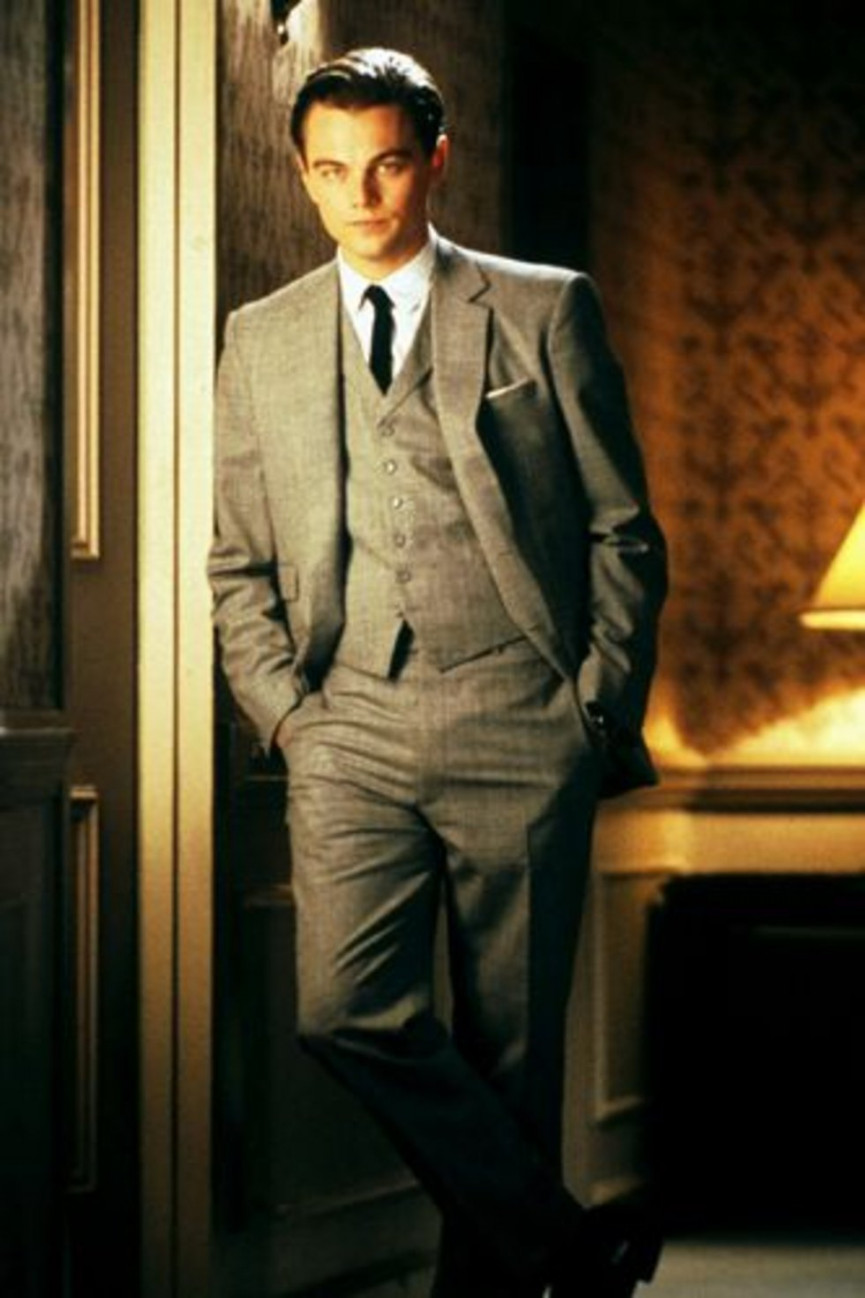 Catch Me If You Can
Worn by: Frank Abagnale Jr (Leonardo Dicaprio)
The suit: The master of disguise as con artist Frank Abagnale Jr., Leo Dicaprio gets to wear his fair share of dapper threads. That said, this three piece is arguably the best.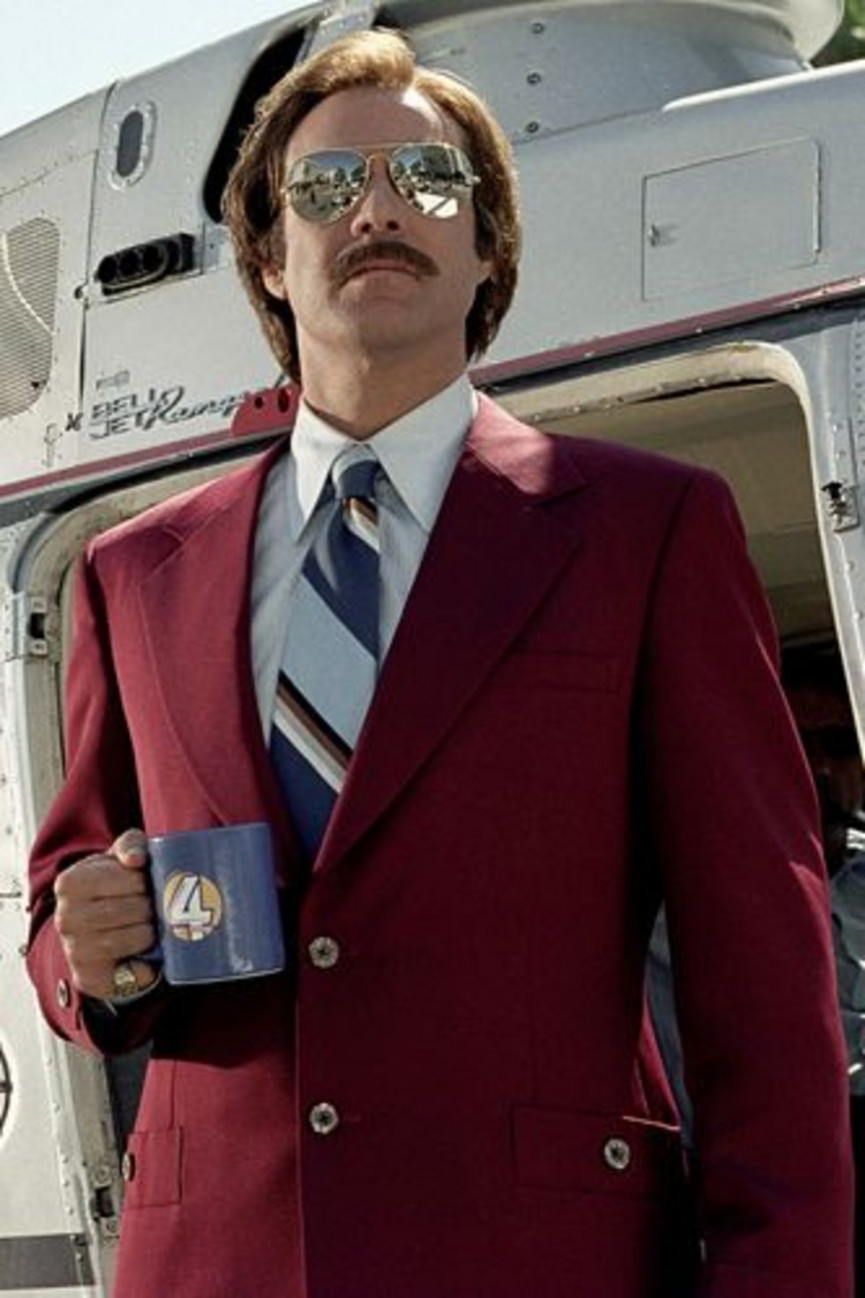 Anchorman
Worn by: Ron Burgundy (Will Ferrell)
The suit: Ron Burgundy is not only the finest anchor in San Diego, his awesome suits make "Sinatra look like a hobo." Need we say more?
Related Reviews and Shortlists