Smartwatches no longer look like they should be hidden by your sleeve. ShortList's Tom Bailey reveals the 12 awesome new models that you'll be proud to wear in public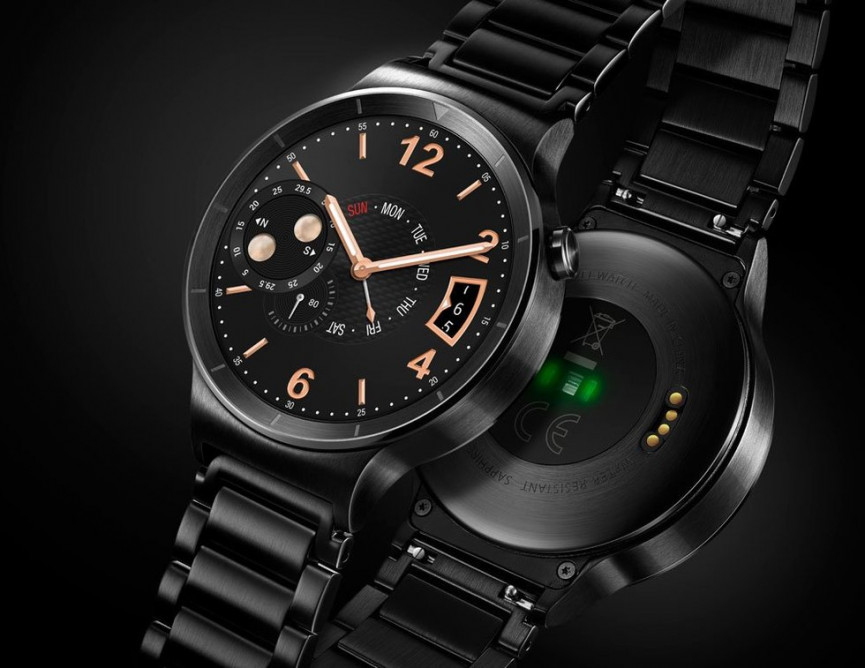 Huawei Watch
The TV ad for this watch depicts a bearded dude traversing a Nordic wilderness on a husky sled. It's an attempt to distance this watch from any geekiness – and you can understand why. It's blessed with some premium materials, including a 42mm cold-formed steel case and a sapphire glass crystal. Some models shoot up to £600, but they're worth it. Luxe styling aside, this gadget is one of the first Android Wear watches that works with iPhone, yet boasts a suite of apps and a choice of 40 digital watch faces.
NERD AMMO: Water resistant to 1m, 1.4in HD circular touchscreen, 1.5-day battery, heart-rate monitor, Android/Apple compatible.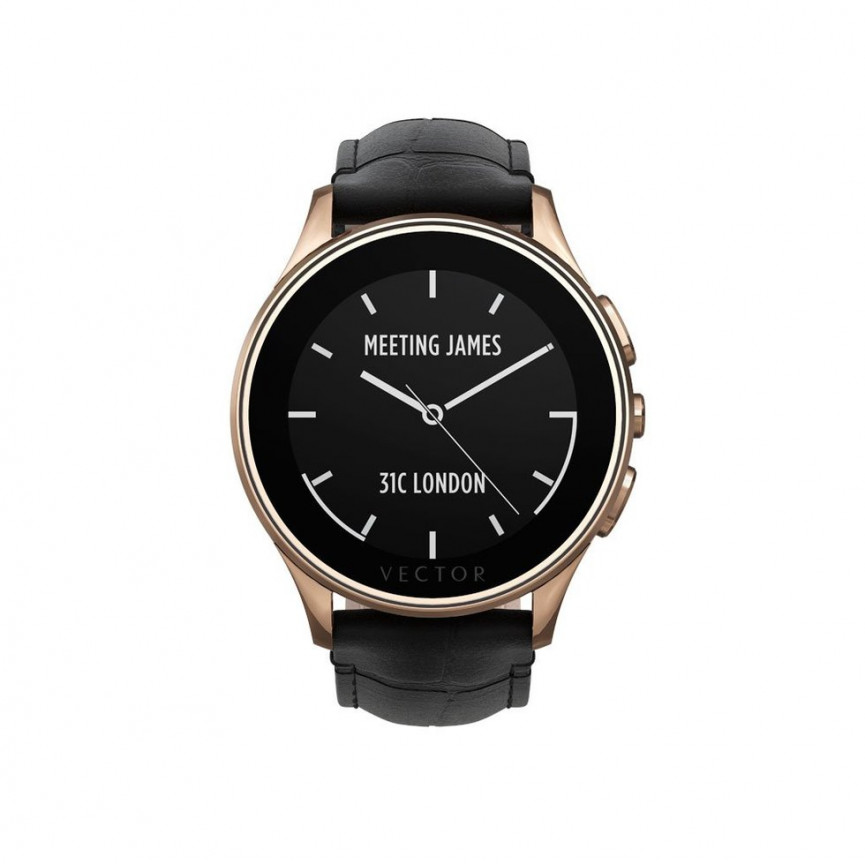 Vector Luna
'Vector' sounds likes a word that gets tossed around as a potential team name on The Apprentice, but the London-based start-up has, somehow, turned it into a luxury brand. The Vector is made with hardened mineral crystal and doesn't pollute your brain with endless notifications. There's no touchscreen or microphone, but the pay-off is a 30-day battery life. It bridges the gap between a Swiss watch and the Star Trek equivalent.
NERD AMMO: Water resistant to 50m, activity/sleep tracking, Apple/Android/Windows compatible.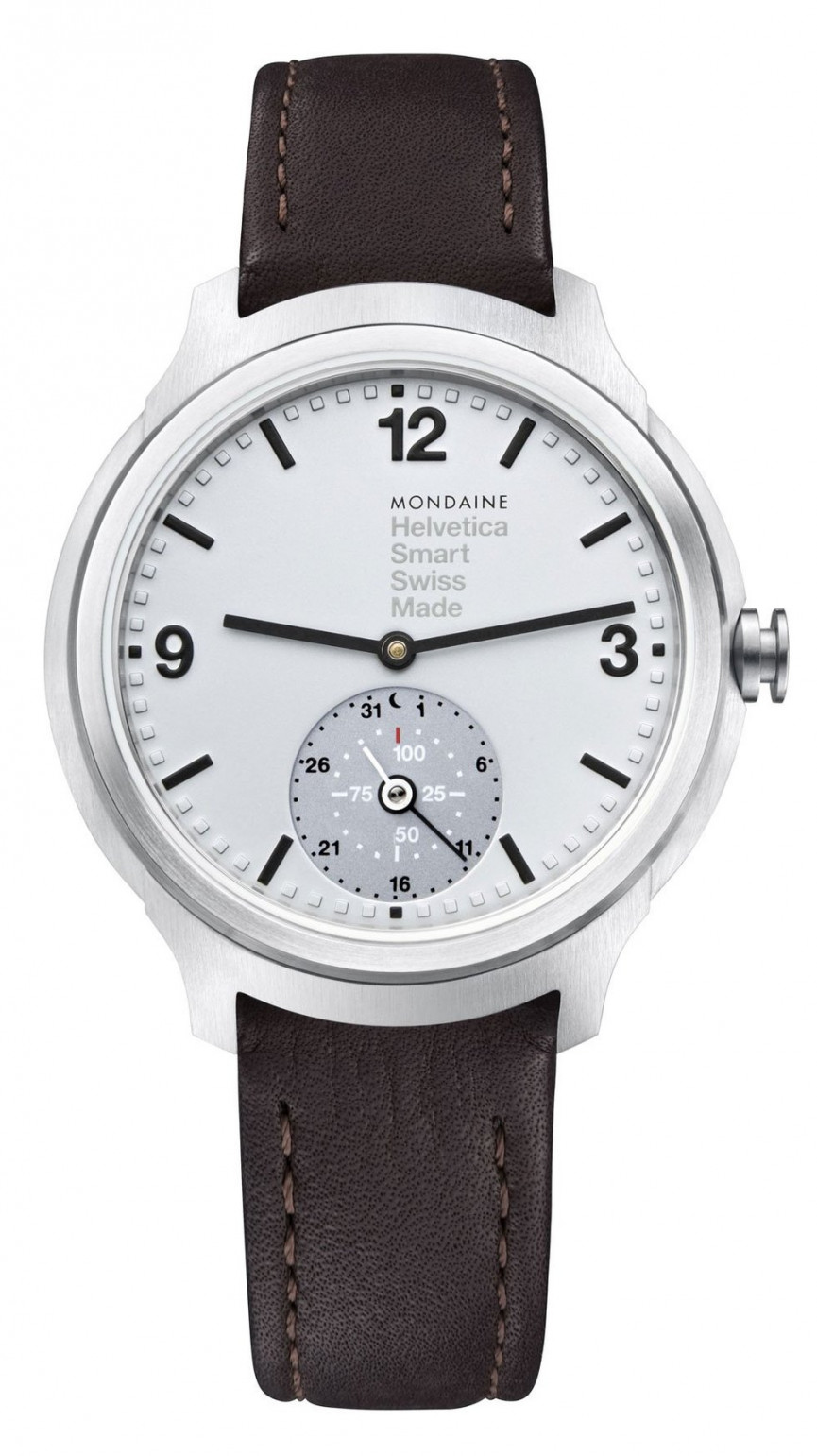 Mondaine Helvetica No1
This is the first proper Swiss smartwatch. It doesn't look anything like one and doesn't have a digital display – but that's the point. It's stealthy. It's only when you pair it with a phone that its capabilities are revealed. It can track activity, which is displayed on the watch's sub-dial. It also tracks sleep patterns and will wake you at the lightest point in your REM cycle.
NERD AMMO: Water resistant to 30m, sapphire crystal glass, leather strap, Android/Apple compatible.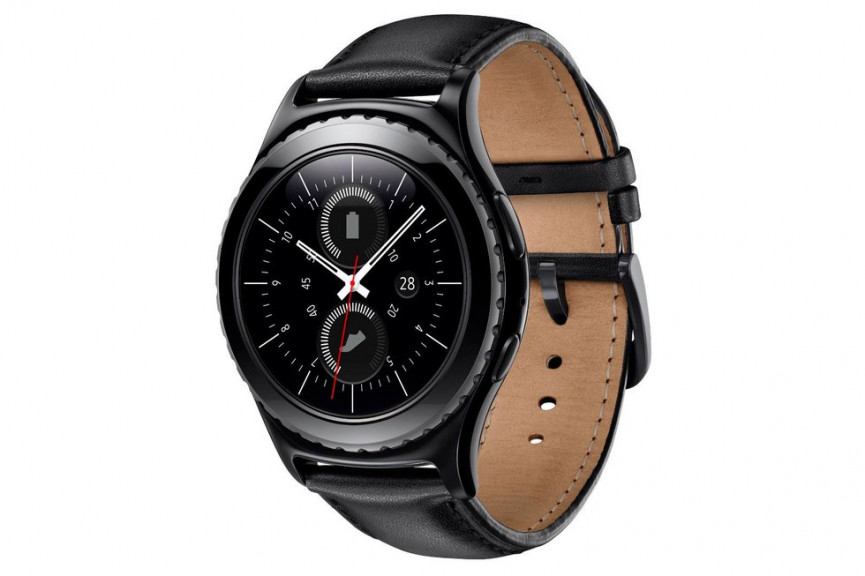 Samsung Gear S2
Samsung has been banging out smartwatches to find out which features people actually want. Now that those ugly ducklings have served their purpose, the firm has presented its first swan. Main attraction? The bezel, which glides around menus, scrolls through emails and zooms into maps. There are two models: one with silicone straps designed by Alessandro Mendini, or a grown-up 'Classic' edition.
NERD AMMO: Water resistant to 1m, 1.2in Super AMOLED touchscreen,
2-3 day battery life, wireless charging, Android compatible.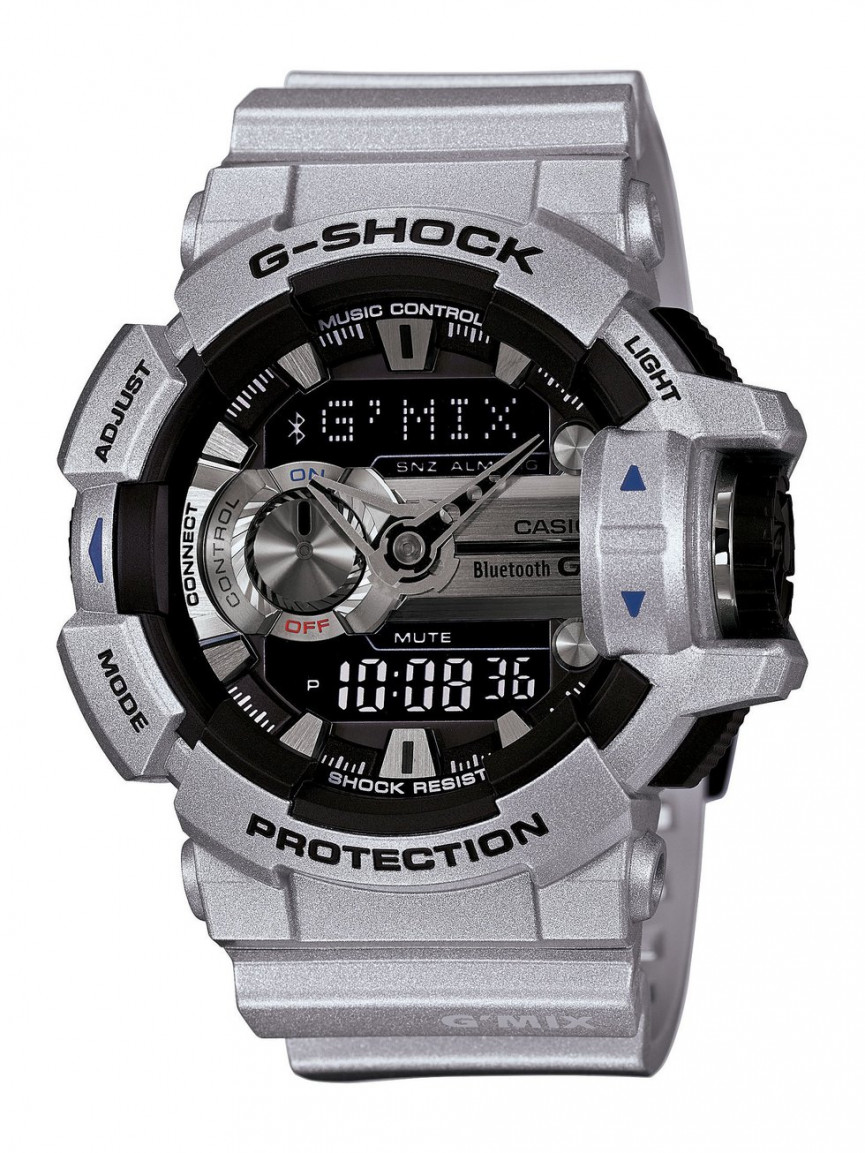 GShock GBA-400-1A9 G'Mix
You could argue that Casio invented the first smartwatch when it launched
the calculator watch in the Seventies. The GBA-400 G'Mix, however, is capable
of more than spelling out 'BOOBLESS'. It mixes the firm's toughness with Bluetooth phone connectivity, enabling you to use the watch to remotely control your phone. It does feel a bit like a Transformer, but that's part of its charm.
NERD AMMO: Water resistant to 200m, music controls, Super Illuminator LED light, 2-year battery life, Apple/Samsung Galaxy compatible.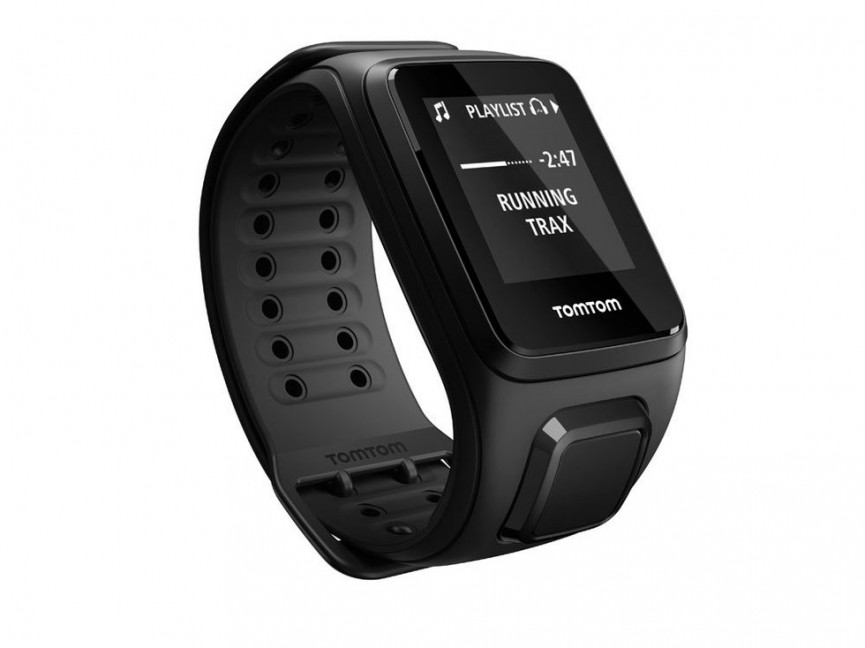 TomTom Spark Cardio + Music
The TomTom Spark is no ordinary fitness watch. It's one of the first to contain GPS, a heart-rate monitor and wireless music playback. That holy trinity means that swimmers, runners and gym-goers can leave their phones at home. It has capacity for 500 songs, and comes loaded with Ministry Of Sound anthems. The 'race yourself' feature shows how far ahead (or behind) of your PB you are.
NERD AMMO: Water resistant to 40m, sleep tracking, 3-week battery life, LCD display, plays iTunes playlists.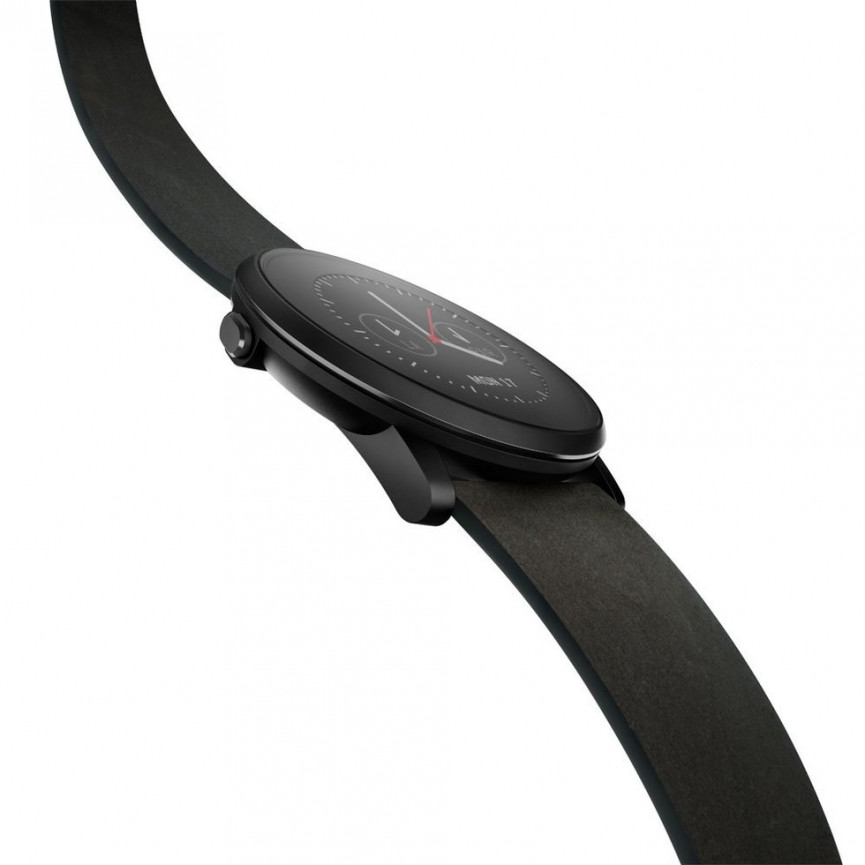 Pebble Time Round
If you bought one of the first Pebble smartwatches, you'll probably be fed up with the 'curfew' jokes. Thankfully, this new model looks nothing like an electronic tag – in fact it claims to be the "world's thinnest and lightest smartwatch". Loaded with features – from voice replies to sleep tracking – it's slender enough to pass for a normal watch and the display sips power efficiently.
NERD AMMO: Splash-resistant, 2-day battery life, magnetic charging, vibrating alarms, e-ink display, Apple/Android compatible.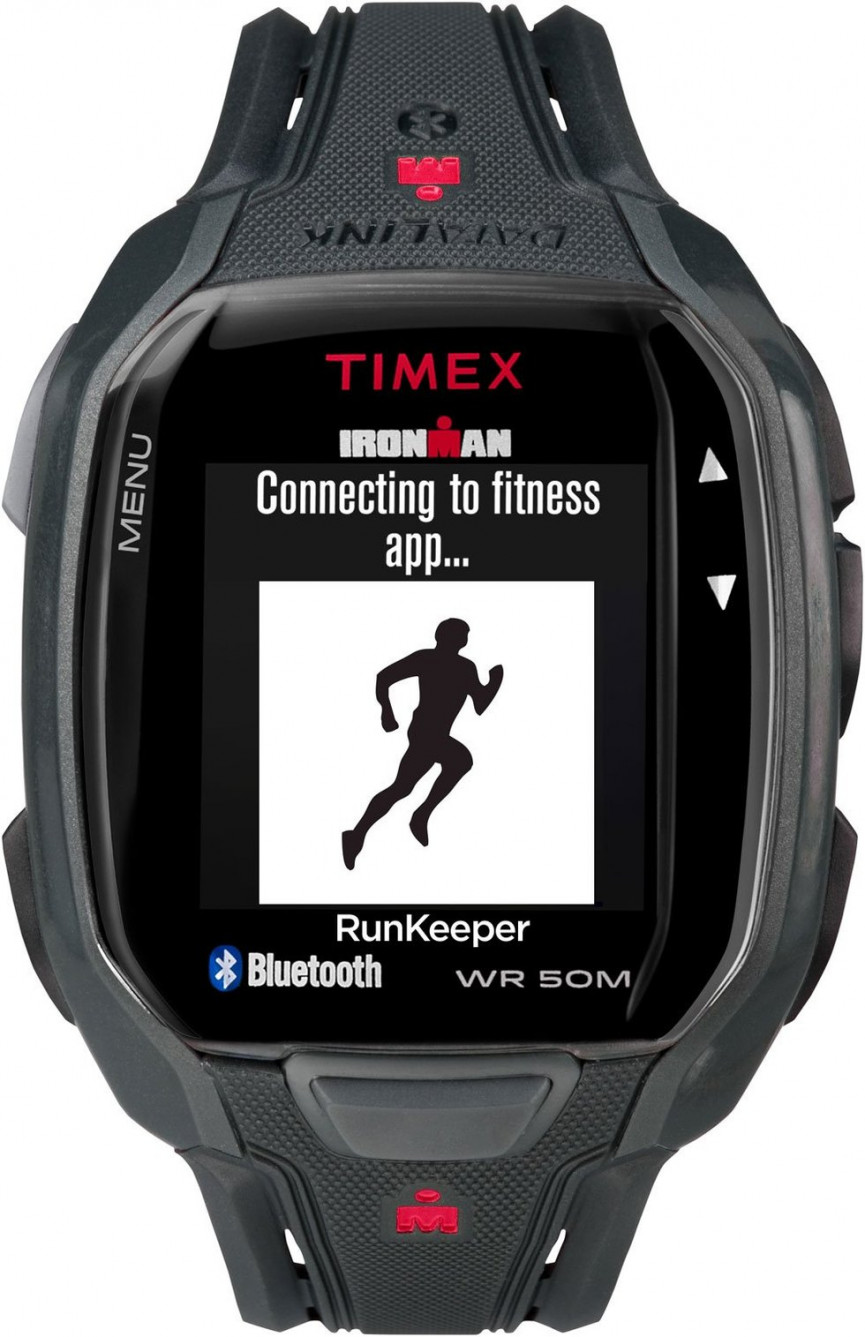 Timex Ironman Run X50+
The original Timex Ironman launched in 1986 and won over billionaires, ballers and even US presidents. Anyway, say hello to the 21st-century Ironman, which pairs with a smartphone and syncs with fitness apps such as Runkeeper. It also controls the music on your phone and alerts you to incoming calls.
NERD AMMO: Water resistant to 50m, 2-3 days' battery, interval timers, Indiglo light, Apple/Android compatible.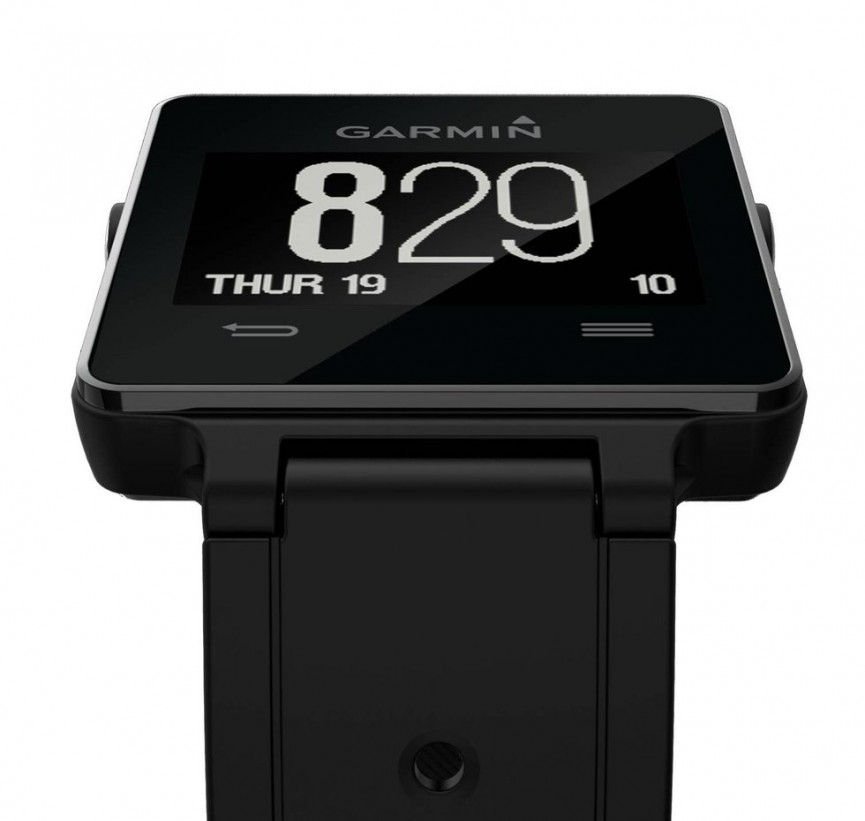 Garmin VivoActive
Sadly, there is no smartwatch that tracks your progress in the pub, but the Vivoactive monitors everything else. It counts calories, maps runs, counts swimming strokes and even acts as an eagle-eyed caddy on the golf course. After a week of using this beauty, we had barely scratched the surface of what it can do.
NERD AMMO: Water resistant to 50m, 10-day battery, swimming/golf apps, colour screen, Apple/Android compatible.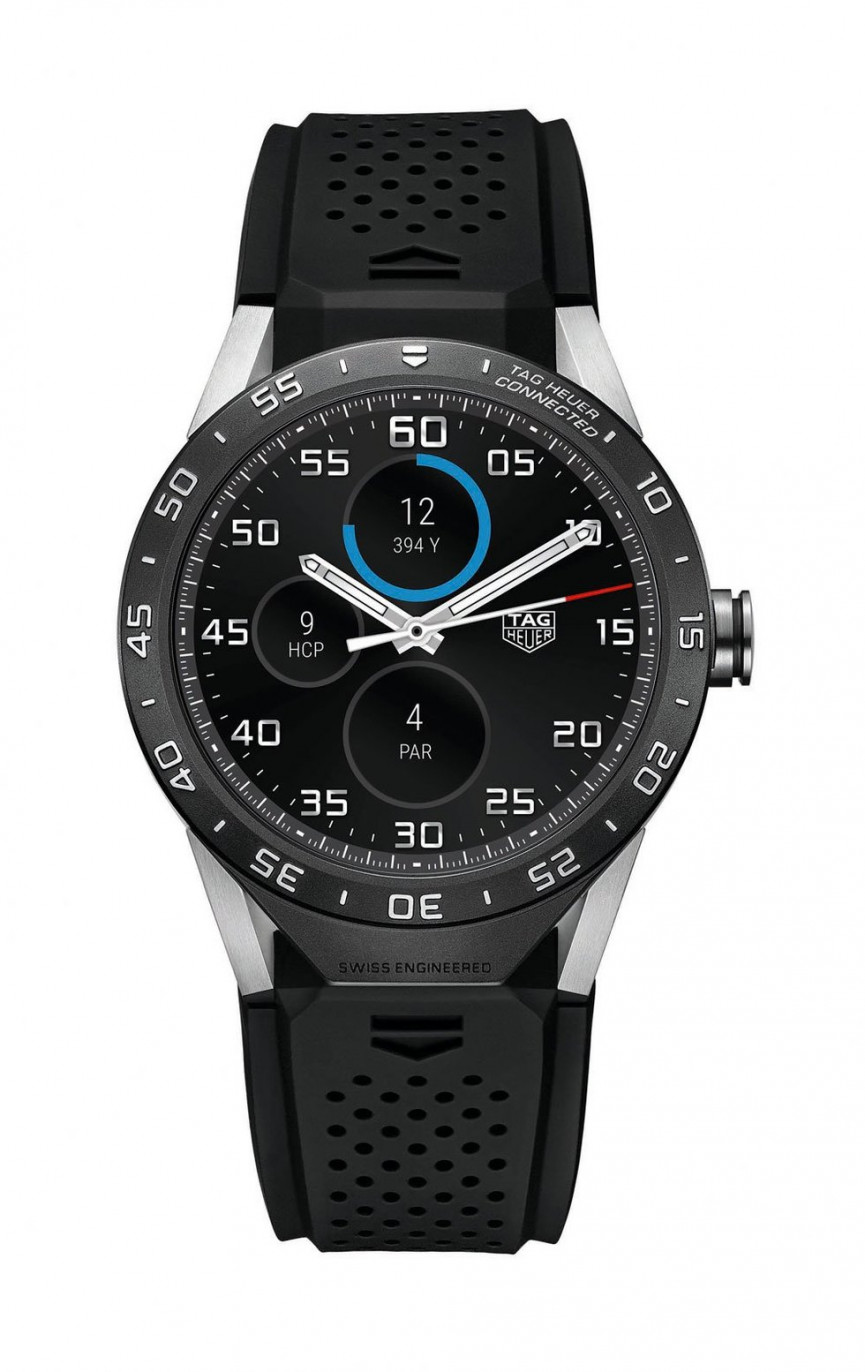 Tag Heuer Connected
This collaboration between Tag, Google and Intel is a (bigamous) marriage of Swiss engineering and Silicon Valley tech. The result is spectacular; even up-close it looks like a traditional watch, rather than a touchscreen imitating a Tag Heuer Carrera watch. Crafted from superlight titanium, the gadget can be personalised with six different rubber straps. It runs Google's Android Wear OS, giving you access to more than 4,000 apps, but Tag has added a couple of special touches, including directional wind and weather monitoring, restaurant recommendations and golf tracking. Here's the best bit, though: if smartwatches become obsolete junk in two years' time, Tag will let you trade this in for a half-price mechanical Carrera.
NERD AMMO: Splash-proof, colour touchscreen, sapphire glass crystal, 46mm case, 1.5-day battery life, Google Fit, voice commands, rubber strap.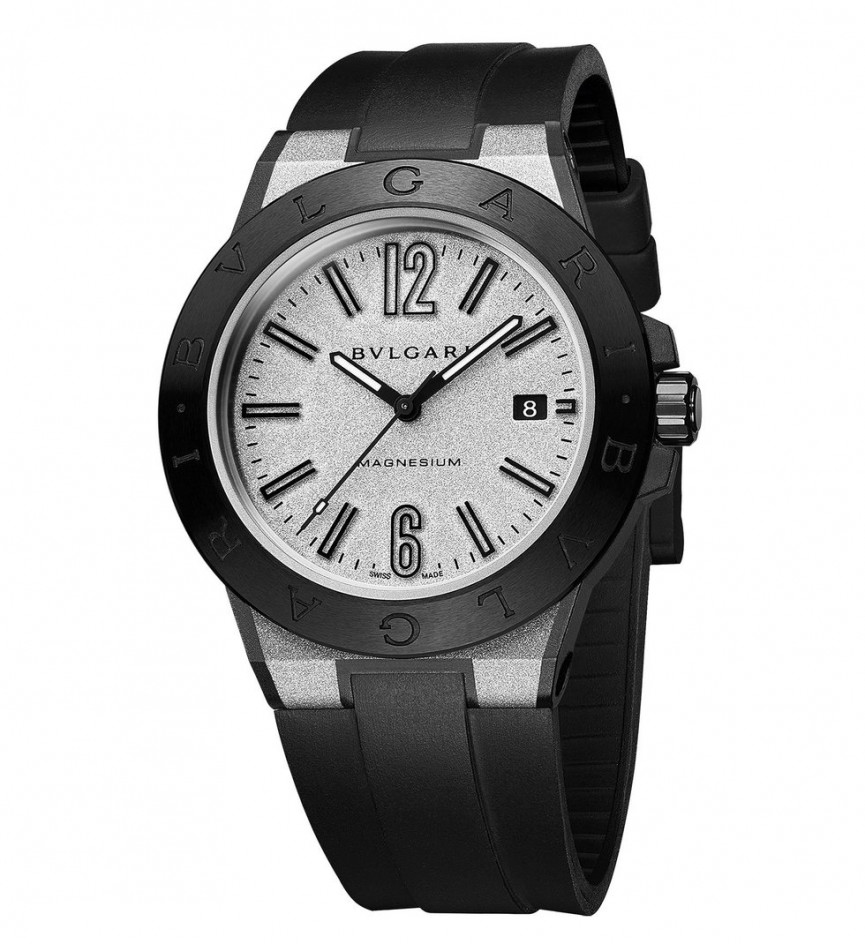 Bulgari e-Magnesium
£TBC (yet to be released); bulgari.com
Bulgari is not a fan of smartwatches. At least, not ones that look "more like a games console than a luxury watch". Hence the firm has taken the idea of a connected watch and given it a clever twist, creating a mechanical timepiece that doubles up as an electronic passport. Here's how it works: the watch contains a chip that unlocks a digital vault on your phone, which in turn is stored in a cloud server buried in a Swiss military bunker. In future, the chip will also unlock your car, the door to your house and pay your casino tab.
NERD AMMO: 41mm case, NFC wireless tech, self-winding movement with 42-hour power reserve, vulcanised rubber strap, Apple/Android compatible.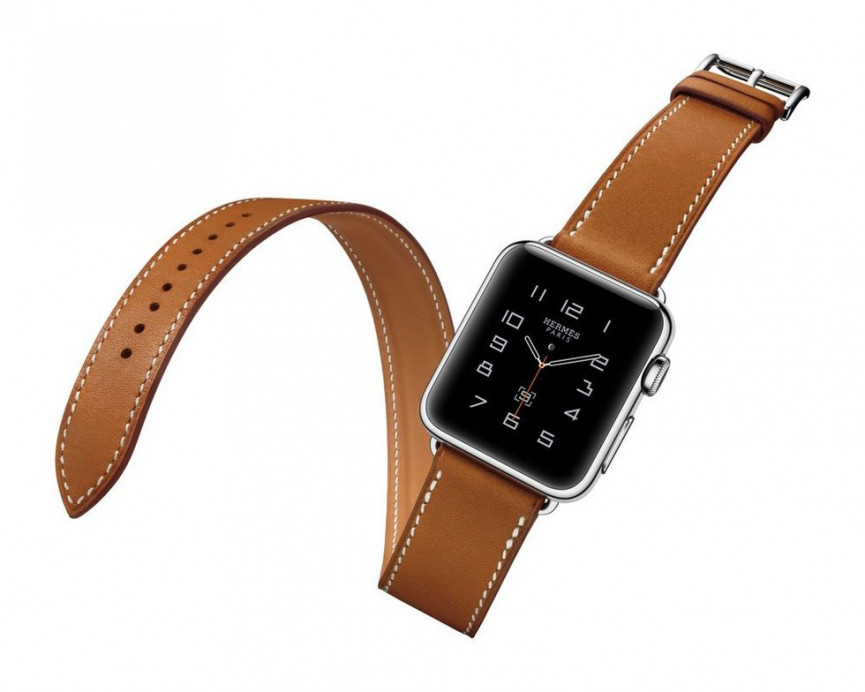 Apple Watch Hermes
Fashion house Hermès has been supplying wristwatches to high society for over a century – a Sixties Hermès Paul Newman-edition Rolex will set you back £400,000. The firm's most recent collaboration, with Apple, costs a mere four figures, but is no less impressive. How do you make the world's most exclusive watch even more exclusive? By adding an art deco-style face and hand-crafted leather straps. The Apple Watch hasn't become the global phenomenon some expected, but it's still the most desirable smartwatch.
NERD AMMO: Water-resistant, Retina display with Force Touch, 18-hour battery, activity tracking, digital wallet, heart-rate sensor, works with Apple devices.