This season has been the most exciting and unpredictable in living memory and - until recently - it looked like the unbelievable fairytale story of Leicester City would lead to a first-ever title for the Midlands side. But one sending-off later and an impressive performance by Spurs and suddenly it's game on. Could it even go down to the last game of the season? We wouldn't bet against it - after all, it's happened before.
Interesting fact: if the Premier League title race can't be decided on points, it goes to goal difference, then goals scored. If there's still no winner, there's a play off. Alas, that's incredibly unlikely. In fact, the last time one of Europe's big five leagues (England, France, Spain, Italy and Germany) had to be decided by a tie-breaker was in the Series A back in 1963-64. However, the tie-breaker in Italy, in those days, was used as the way to separate sides who finished on equal points. Goal difference was ignored. So, essentially, it's never happened.
Prior to 1976, goal difference wasn't used to separate teams that finished on the same points, but rather goal average, calculated by taking the number of goals scored and dividing it by the number of goals conceded. Bright sparks spotted that this actually encouraged scoring less goals so goal difference was created, which favoured sides that score more. You'll find both methods in the following list.
Crikey, that was a very long-winded intro into our top 10 closest English top flight finishes. Hopefully we've all learned something...
(Images: Rex, Getty, Manchester City)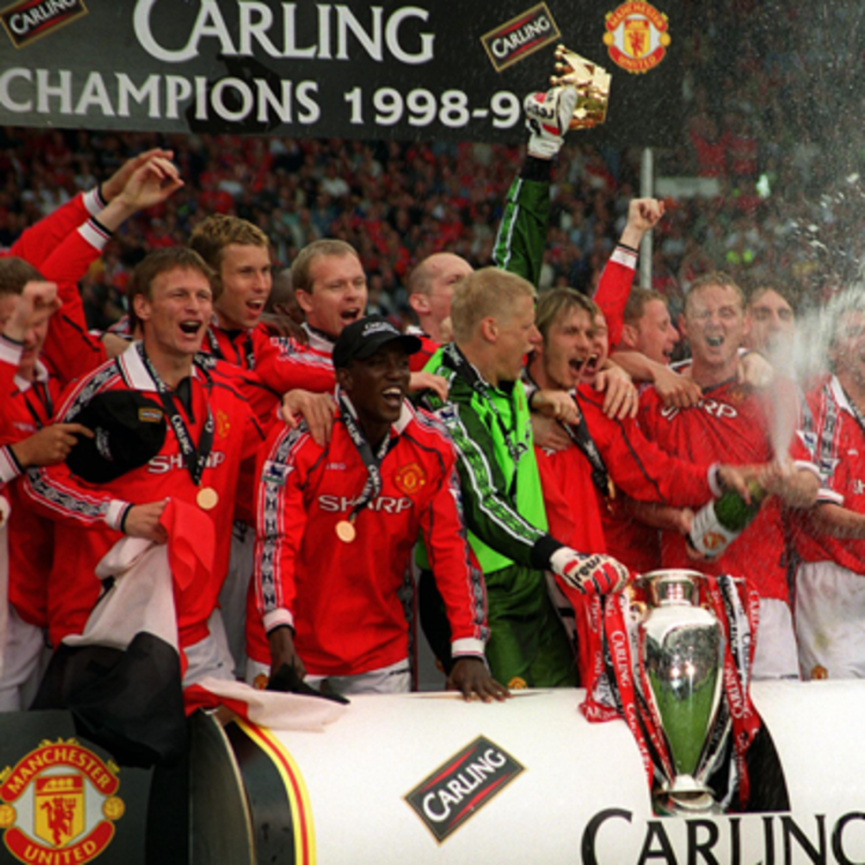 1998-99
Congratulations: Manchester United
Commiserations: Arsenal
Beaten by: One point
The seventh season of the FA Premier League saw Manchester United finish champions for the fifth time, one point ahead of Arsenal - who had themselves triumphed by a solitary point over United the season before. Alex Ferguson made his intentions of winning the season clear signing Jaap Stam, Dwight Yorke and Jesper Blomqvist. At one stage Arsenal looked like they would do an encore, their defence leaking only 17 goals all season (20 less than United), and boasting the same goal difference as Man Utd with two games to go. However, things went pear-shaped in penultimate game of the season against Leeds United, as Jimmy Floyd Hasselbaink scored the only goal of the match in the 87th minute. Manchester United had grabbed a point against Blackburn, and went to the last game with a point ahead of the Gunners. A win for the Red Devils in the last game, against Arsenal's rival Tottenham, rendered Arsenal's 1-0 victory over Aston Villa meaningless.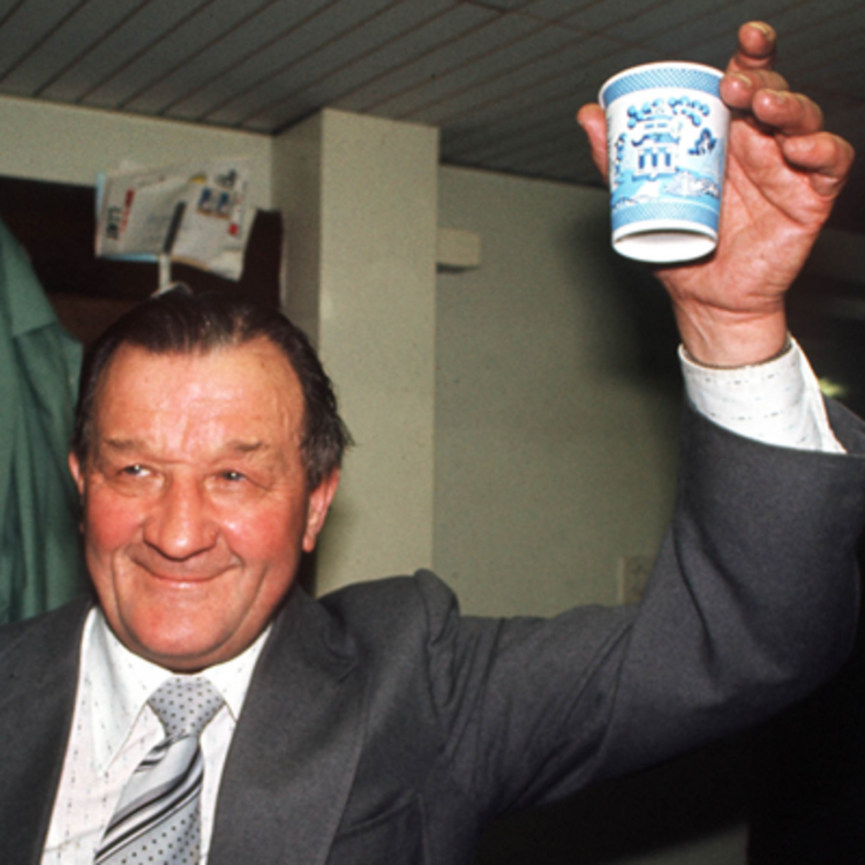 1976-77
Congratulations: Liverpool
Commiserations: Man City
Beaten by: One point
This was the very season that the Football League revamped the tie-breaking criteria for teams level on points, replacing goal average with goal difference. A point proved the decider, though. It was also the season when coloured red and yellow cards were introduced for the first time in domestic English football. After a season long neck and neck battle with Manchester City that came down to the final game, Liverpool retained their league championship trophy and won their first European Cup to confirm Bob Paisley (pictured) his legendary status on Merseyside. It was also one of the closest finishes in the history of the League at the wrong end of the table. The relegation dogfight saw Tottenham Hotspur go down and five points separate the bottom ten clubs.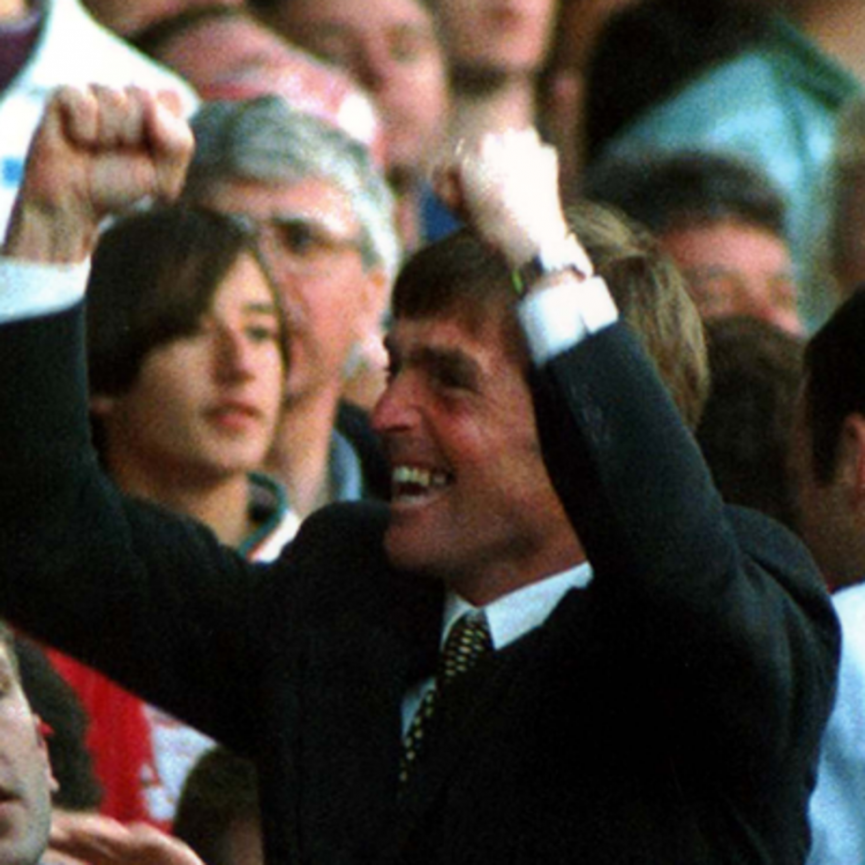 1994-95
Congratulations: Blackburn Rovers
Commiserations: Manchester United
Beaten by: One point
It was last game of the season heartache for United as Kenny Dalglish (pictured) steered Rovers to their first silverwear since 1913. Goals galore from Alan Shearer, who netted 34 that season, combined with big name signings like Chris Sutton (a record £5 million from Norwich City) spurred Rovers on. Blackburn travelled to United's arch rivals, Liverpool, and could only muster a 2-1 defeat. Had Man United toppled 14th placed West Ham they would have won the league, but the Hammers held them to a 1-1 draw, gifting gold to Rovers. Worth remembering this was the season that Eric Cantona "kung fu" kicked a Palace fan. As you do.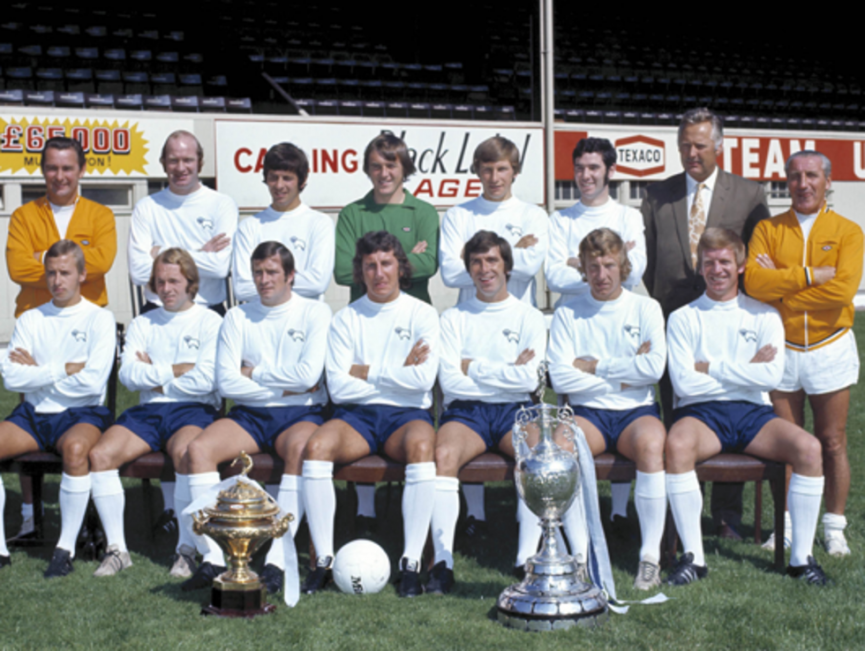 1971-72
Congratulations: Derby County
Commiserations: Leeds United, Liverpool and Manchester City
Beaten by: One point
In a four horse race that went to the last day of the season, Brian Clough won the first major trophy of his managerial career, guiding Derby to their championship, trumping all the three runners up by a solitary point. Derby's defeat at Man City in their penultimate match saw them drop to third with the title race wide open. City, having completed their fixtures, led the table with 57 points, but knew they would not remain there. Second placed Liverpool were a point behind, ahead of Derby on goal average with two to play, the first of them being Derby. Leeds lay fourth on 55 points, also with two matches remaining and a superior goal average. Derby ended their season with a 1–0 win over Liverpool, leaving them on 58 points from 42 games, with Leeds now on 57 from 41 and Liverpool on 56 from 41. Derby's destiny was not in their own hands and they left the country to escape the pressure; Clough holidaying with his family in the Isles of Scilly, while the players went to Majorca. Leeds needed a draw and Liverpool a win to overtake Derby. In the event, Wolves overcame Leeds 2–1 and Liverpool could only record a 0–0 draw at Arsenal.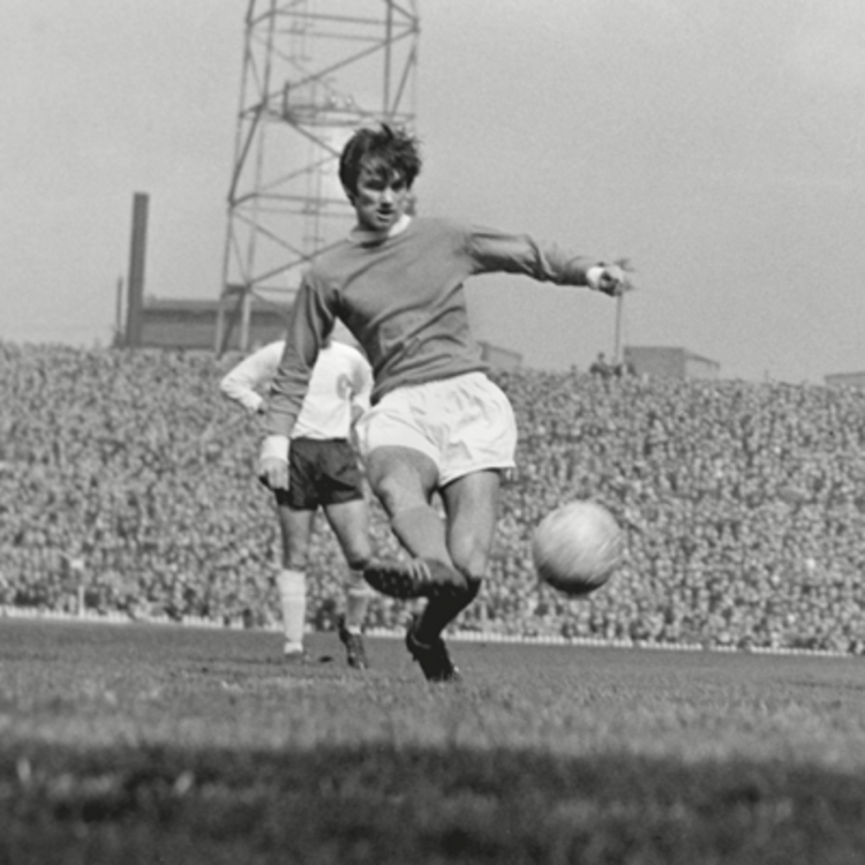 1964-65
Congratulations: Manchester United
Commiserations: Leeds United
Beaten by: Goal average
Despite losing 2–1 at Aston Villa on the final day of the league season, Manchester United (with George Best - pictured) were crowned First Division champions for the sixth time in their history (and the first time since 1957) on goal average ahead of Leeds. It was a truly sickening season for Leeds, in fact, who lost in the FA Cup final to Liverpool - who won the trophy for the first time in their history. This was also the season that Match Of The Day was introduced for the first time for top flight games and saw Stanley Matthews play the final competitive game of his 35-year career.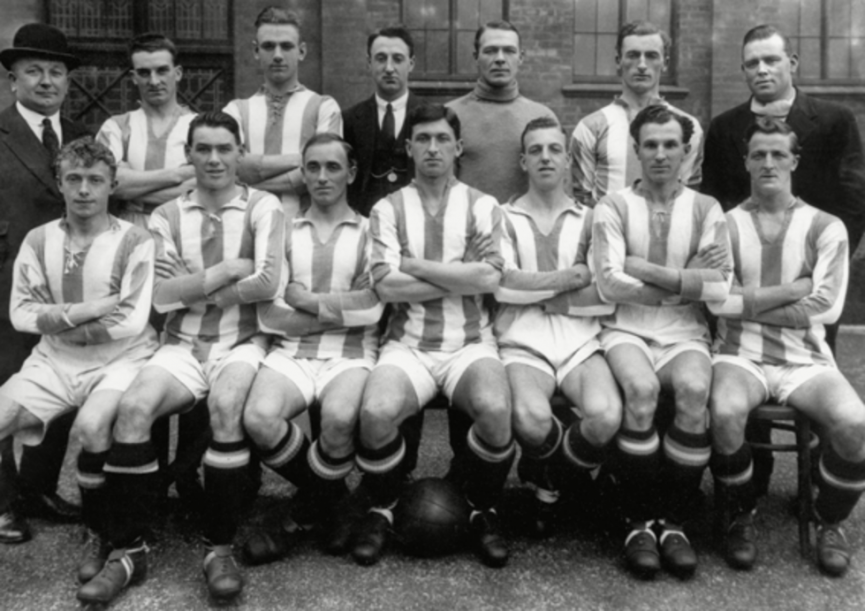 1923-24
Congratulations: Huddersfield Town
Commiserations: Cardiff
Beaten by: Goal average
This season represents the cruelest of moments for Cardiff City, who equalled Huddersfield's points tally and even scored more goals. Their points difference was the same, but back then, as we all learned in the riveting intro, goal average won through. Huddersfield pipped it despite only 5 players scoring for them throughout the entire season. Horribly morbid fact coming up. During this season (November 1923), Aston Villa centre-half Tommy Ball was shot dead by his neighbour, becoming the only Football League player to have been murdered.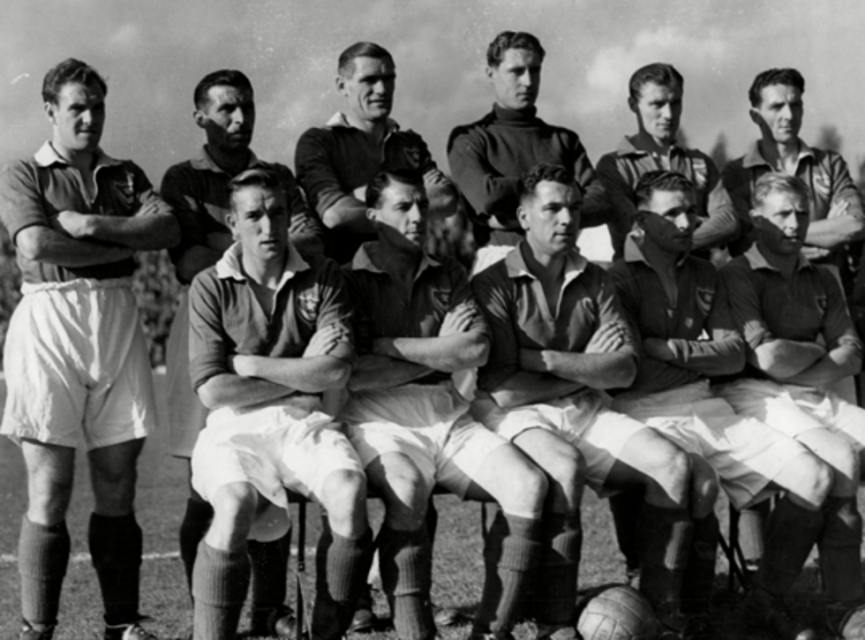 1949-50
Congratulations: Portsmouth
Commiserations: Wolverhampton Wanderers
Beaten by: Goal average
This was the season when Manchester United finally returned to a rebuilt Old Trafford eight years after it had been damaged by the Luftwaffe. They were inspired to a fourth place finish, just 3 points behind eventual winners Portsmouth (pictured). Wolves were pipped to the title on goal average with Sunderland finishing third, just one point behind the top two. There was an interesting battle in the Second Division, too. Going into the last game of the season, Sheffield Wednesday needed to beat Tottenham to clinch promotion at the expense of their local rivals Sheffield United. The resulting 0–0 draw meant Wednesday won promotion by a goal average difference of just 0.008. Trust us, that's tiny. A 1–1 draw would have left the two great rivals level on points and goal average, and a unique play-off match would have had to be played. It wasn't.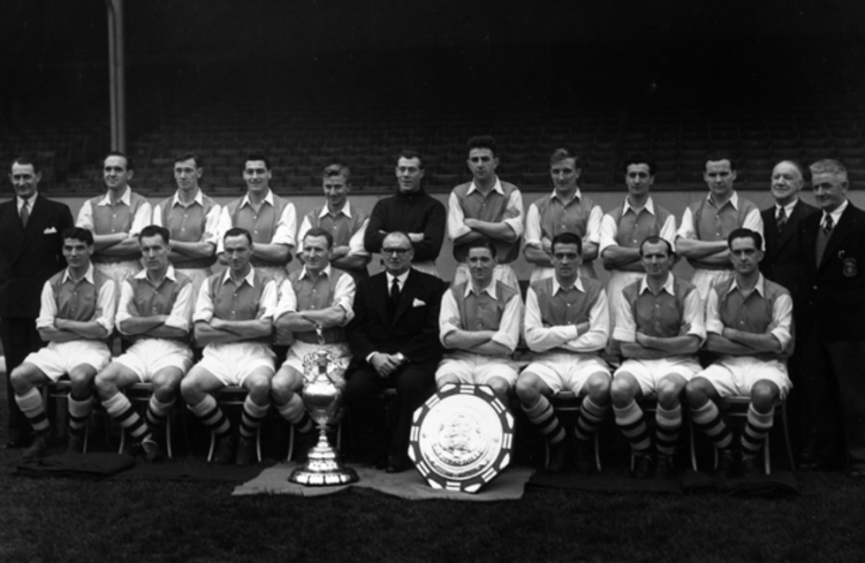 1952-53
Congratulations: Arsenal
Commiserations: Preston North End
Beaten by: Goal average
This was the closest championship win in English league history at the time, with Arsenal claiming the title by just 0.099 of a goal. They were freescoring. They put 10 past Liverpool (5 at home and 5 away) and recorded a 6-4 away win at Burnley a 5-3 home win against Wolves and put 6 passed Derby at Highbury. They also netted four goals against four other clubs. Both Arsenal and Preston had identical records aside from their goal averages. Had goal difference been the deciding factor, as it was from 1976-77 onwards, Arsenal would still have won with +33 to Preston's +25, unlike in 1989 when they would have finished second on goal average. Which brings us on to...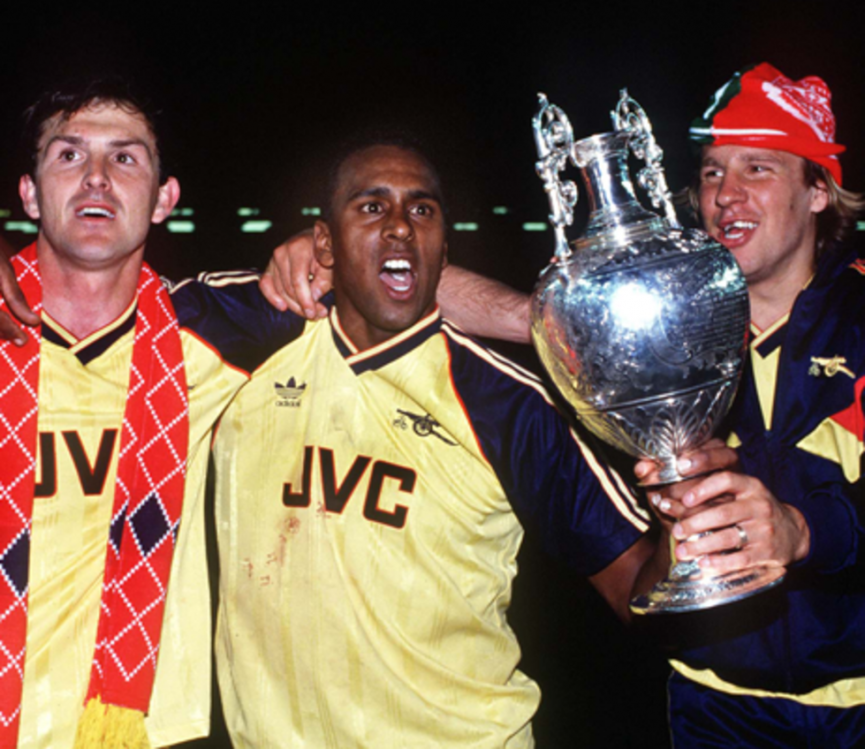 1988-89
Congratulations: Arsenal
Commiserations: Liverpool
Beaten by: Goals scored
The thrilling climax to a season overshadowed by the tragic loss of life at Hillsborough. Arsenal won their first league title for 18 years, in dramatic fashion, as they beat defending champs Liverpool 2-0 at Anfield to clinch the title on goal difference. Liverpool had won the FA Cup six days earlier and for the second season running missed out on a unique second double. Arsenal won the title with a goal scored in the last minute of the last game of the season. "It's really up for grabs now... THOMAS!"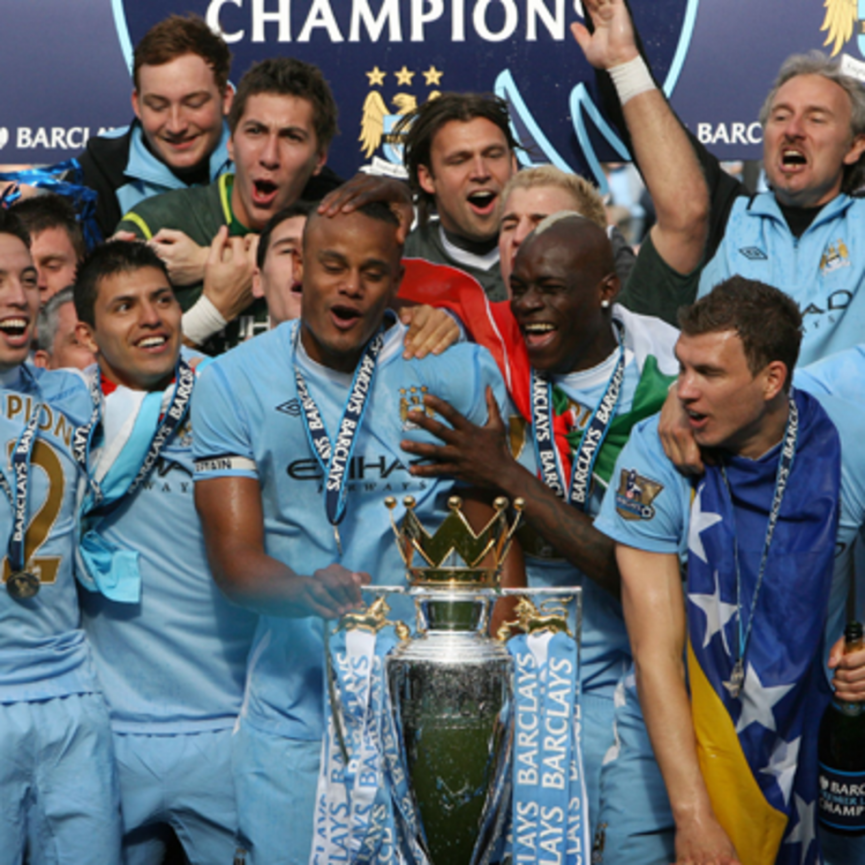 2011-12
Congratulations: Manchester City
Commiserations: Manchester United
Beaten by: Goal difference
Doubtless you won't need reminding, but it would look very odd if we left this top spot blank. Going into the final day City were top of the league, ahead of United on goal difference. However, a Wayne Rooney goal at Sunderland gave United the advantage. A 39th minute goal from Pablo Zabaleta put City back on top at half time. In a stunning second half that anyone that witnessed will never forget, Djibril Cissé equalised for QPR. Shortly after all hell broke loose when Joey Barton was sent off for elbowing Carlos Tévez; on his way off the pitch, he kicked Sergio Agüero, attempted to headbutt Vincent Kompany and squared up to Mario Balotelli. Despite the numerical advantage, City went behind after Jamie Mackie gave QPR the lead on 66 minutes. As time dwindled it looked like United would win the title with their victory over Sunderland. Queue utter madness. Edin Džeko equalised for City in the 92nd minute. United players waited on the field at Sunderland for their trophy presentation, but City's Sergio Agüero had different ideas, scoring the game winner in the 94th minute to clinch the title on goal difference. Literally, jaw-dropping stuff. Relive it, it never ceases to amaze...