ShortList is supported by you, our amazing readers. When you click through the links on our site and make a purchase we may earn a commission.
Learn more
Spotify users just got a massive audio upgrade
Spotify takes on Amazon, with its latest addition to the service.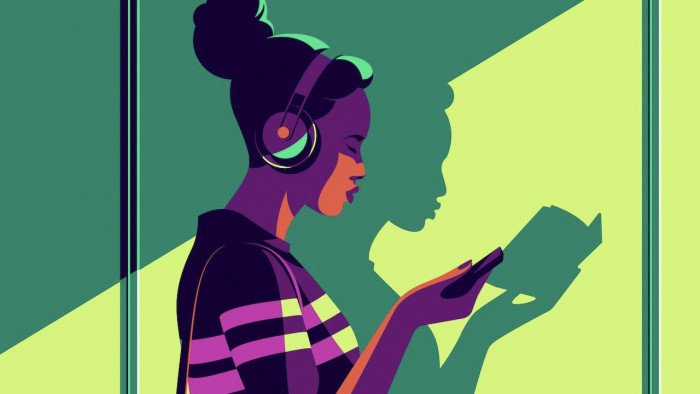 A Spotify Premium membership just got a lot more powerful, granting access to a massive library of audiobooks.
If you are in the UK and Australia, each month you'll get 15 hours of audiobook access, which is enough for well over two full play-throughs of Douglas Adams's The Hitchhiker's Guide to the Galaxy, ready by Stephen Fry.
Or well under half of Ken Follett's The Pillars of the Earth. The man doesn't skimp on words. For more ideas, check out our best audiobooks shortlist.
You get access to 150,000 audiobooks. That's not the entire Spotify catalogue but, well, it's still a lot, right?
If you run out of time, you can purchase another 10 hours for £9.99. Or you can buy an audiobook outright.
The Hitchhiker's Guide to the Galaxy costs £11.99, for example, while the 40-hour The Pillars off the Earth will set you back £18.99. 15-hour access is pretty valuable.
How to access free Spotify audiobooks
This new era of Spotify, which appears to see the streamer pivot from being obsessed with podcasts to audiobooks, starts first in the UK and Australia.
It will come to US accounts this "winter" and an extra 10 hours of access there will set you back $10.99.
You should try to use up those hours each month if audiobooks are your bag, as they won't roll over. Use 'em or lose 'em.
We had an inkling something like this was coming to Spotify. It was rumoured back in September, and the company spent a whopping $123 million in 2022 buying out an audiobook company, Findaway. It's the backbone of this new audiobook project.
Purchase of audiobooks was introduced just a few months after the acquisition in the US, in September 2022.
However, this bundled access to audiobooks should make a whole new swathe of readers aware books are actually a part of Spotify.
Spotify vs Audible
It may also seem a bit more generous than what we get from rival Audible, which is owned by Amazon.
In the US you get access to a fistful of audiobooks through Prime Reading, included as part of an Amazon Prime membership. But in the UK? It's mostly ebooks included with Prime Reading, meaning you need to sign up to an actual Audible membership to get proper audiobook access.
Audible costs $14.95 in the US, and £7.99 in the UK, for a subscription that lets you unlock, for keeps, one audiobook a month. There is a 30 day free trial to new members, however.
Related Reviews and Shortlists