ShortList is supported by you, our amazing readers. When you click through the links on our site and make a purchase we may earn a commission.
Learn more
Spider-Man: Across the Spider-Verse - stunning early reactions revealed
Is this Marvel's best movie so far?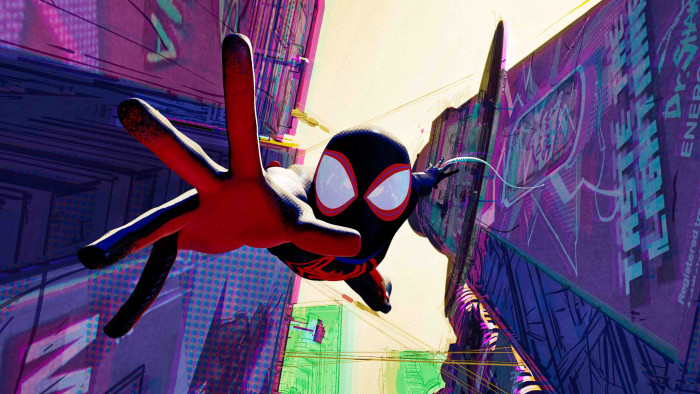 The first reactions for Spider-Man: Across the Spider-Verse are in and it's being unanimously praised, both for its visual style and storyline.
When James Gunn was asked in an interview recently what is favourite superhero movie of all time was, the obvious choice was there: Superman.
But, he didn't go for the Man of Steel - instead he went with Spider-Man: Across The Universe. A big nod, then, from someone who now heads up DC's entire superhero unit. But also one that echoes the universal acclaim for that movie.
Its sequel Spider-Man: Across the Spider-Verse would have to go some, then, to match the praise of its animated predecessor but early reactions of the film do just that, with some saying it surpasses the brilliance of the first movie.
Here are a selection of critics reactions about Spider-Man: Across the Spider-Verse...
--- #AcrossTheSpiderVerse is EVERYTHING! The animation is next level, every spidey is perfect, the surprises are insanely epic, & the music is fire. You'll be on the edge of your seat bc this ride is wild. It feels so good 2 back in the Spider-Verse!#SpiderManAcrossTheSpiderVersepic.twitter.com/LTT76F2d0n
— Ashley Saunders she/her (@ThatAshleyErin) May 25, 2023
Absolutely loved #SpiderManAcrossTheSpiderVerse. Wanted to push pause about a hundred times to study the incredible artistry on display. Cannot recommend this film enough and already looking forward to seeing it again. Next time in @IMAX! pic.twitter.com/R4dQFQwSpH
— Steven Weintraub (@colliderfrosty) May 25, 2023
#SpiderManAcrossTheSpiderVerse is a stunning achievement. Yes, it's visually dazzling, with expansive, expressive new realms (Gwen's world is my favorite). But the movie's real superpower is its emotional depth and its beautiful, melancholic tone. I love this movie so, so much ️ pic.twitter.com/ofHvWCrNqy
— Drew Taylor (@DrewTailored) May 25, 2023
OK. #SpiderManAcrossTheSpiderVerse lives one step above Masterpiece. It's an actual work of art. Every frame deserves to be hung in a museum. The jokes and nods to Spidey lore are perfect. It's OUTSTANDING. The best #SpiderMan movie. Might be my favorite movie ever. Cherish it. pic.twitter.com/mQxSnfKF0N
— Sean O'Connell (@Sean_OConnell) May 25, 2023
Spider-Man: Into The Spider-Verse raised the bar with its unique animation style & way of storytelling. Minds were blown when it was released & fans thought there was no way it could be topped. Think again. #SpiderManAcrossTheSpiderVerse raises its own bar which seemed impossible pic.twitter.com/F1Tay5Aif6
— Tessa Smith - Mama's Geeky (@MamasGeeky) May 25, 2023
I am very happy to say that #SpiderMan#AcrosstheSpiderVerse is fantastic! Deftly juggles deeply heartfelt character beats with crazy multiverse content just packed with so many delightful Easter eggs. Loved how Gwen's story is expanded. Can't wait for the third one. pic.twitter.com/bUu75wOgPf
— Eric Goldman (@TheEricGoldman) May 25, 2023
Stunning. Masterpiece. Incredible. Perfect. Sure, they are early reactions but Spider-Man: Across the Spider-Verse is shaping up to be an absolute must watch when it hits the big screen 2 June.

Related Reviews and Shortlists