Fancy the conveniences of a smartwatch without trading in the aesthetic of classic one? Mr Hyde has you covered. These five are as sexy as they are practical and hoo boy, are they practical.
The Super-Subtle One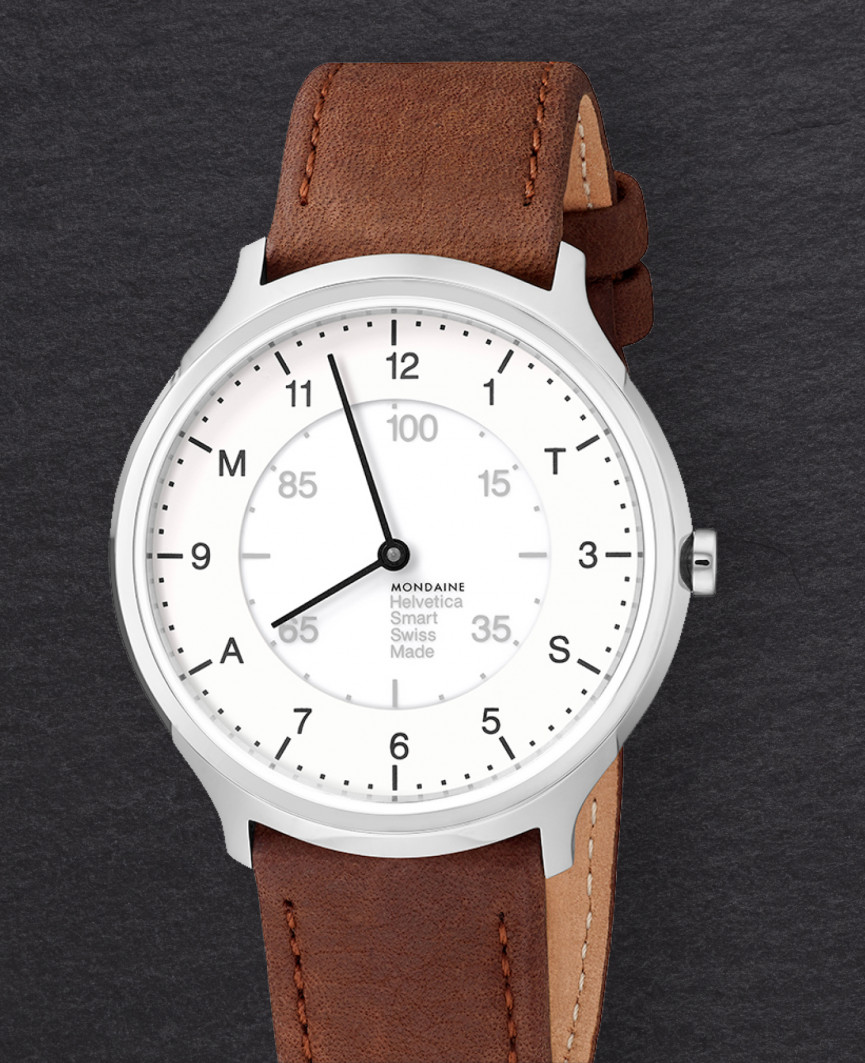 Mondaine Helvetica No.1 (£450)

The Swiss watchmaker has a subtle-yet-brilliant set of activity and notification features on its Helvetica No.1 series. The hour markers for 2, 4, 8 and 10 have been replaced with indicators for telephone calls (T), sleep and activity tracking (S) and (A) and messages (M) – a perfect opportunity to make "why, it's seven past M!" quips to hateful looks from friends. In addition to a gentle vibration, the hands swing to the T or M markers if a call is missed or a message is received, while tracking stats are revealed by pressing the crown. It's a neat, seamless piece.
---
Get more great Tech content by signing up for the Mr Hyde newsletter
---
The Magnetic Mesh One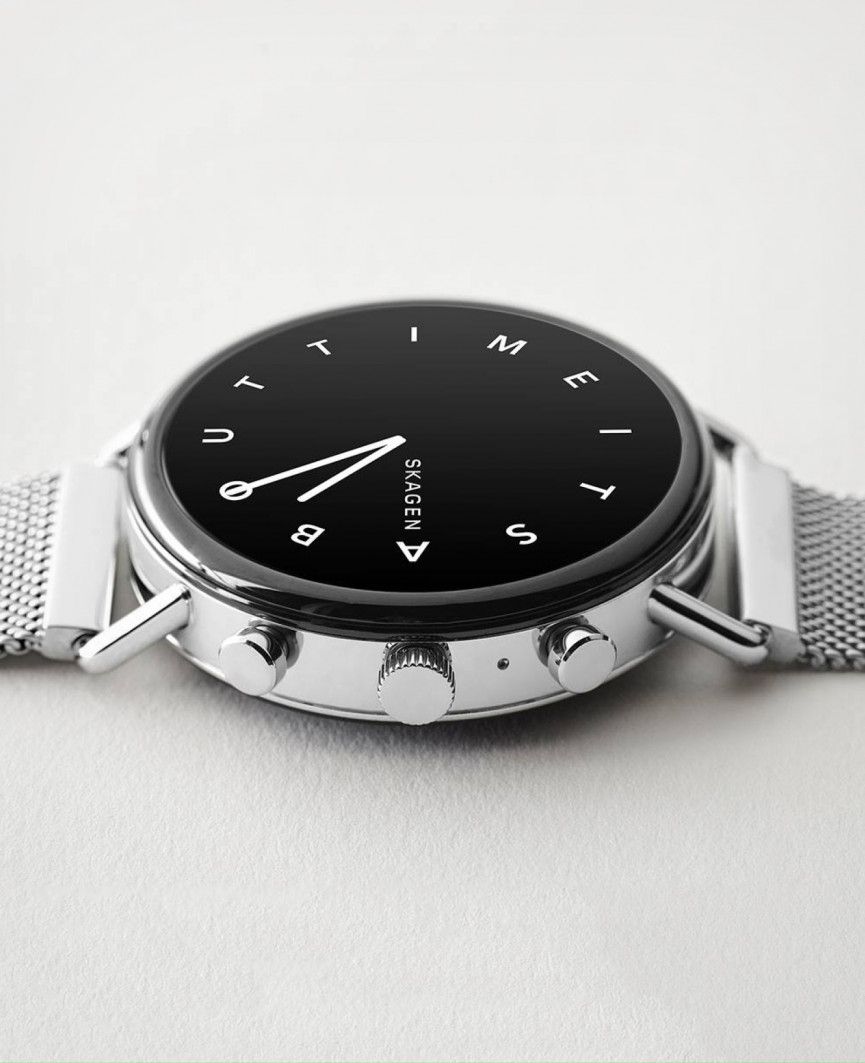 Skagen Falster 2 (£299)
Skagen has recently reworked its Falster smartwatch, squeezing more functionality into this second offering while honing its design to minimalist perfection. The vivid 1.19-inch touchscreen is kept in place by a no-nonsense magnetic strap that looks like a primo piece of Medieval armour. In-built GPS means you can leave your phone at home while still tracking your movement and heart-rate, and NFC enables contactless payments. We don't love the idea of talking to our wrists to access Google Assistant, but it's nice to know there's help there if we need it.
The Leather Finish One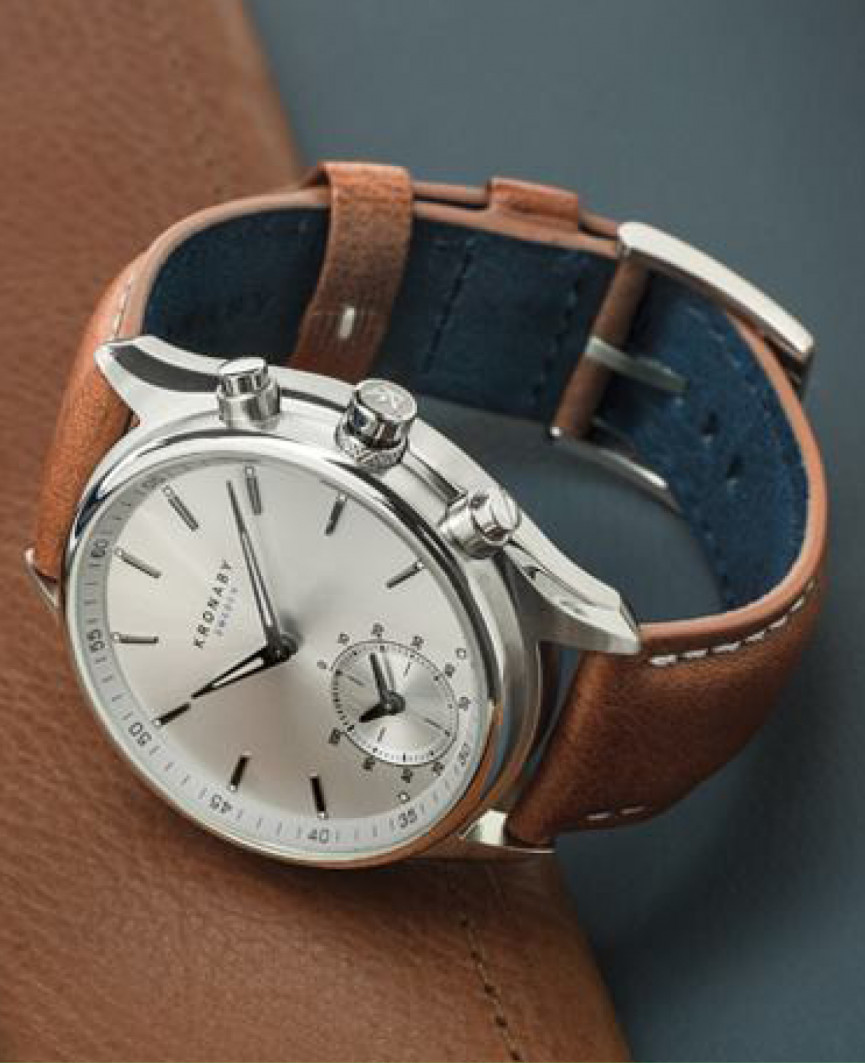 Kronaby Sekel 43mm (£445)
A new brand from Sweden, Kronaby's Sekel range is perhaps the best example of blending the design of a traditional timepiece with smart touches. Playing around with its "If This Then That" feature lets you tweak the functions of the Sekel's two "pusher" buttons, allowing you to control your music with ease – at last, Hucknall to Pellow in one press! – or drop your location to a contact. One of its most useful tools (when synced with your phone) is the ability to specify which contacts you get notifications from. This steel and leather finish for the 43mm model is the best going.
The Take-Me-Diving One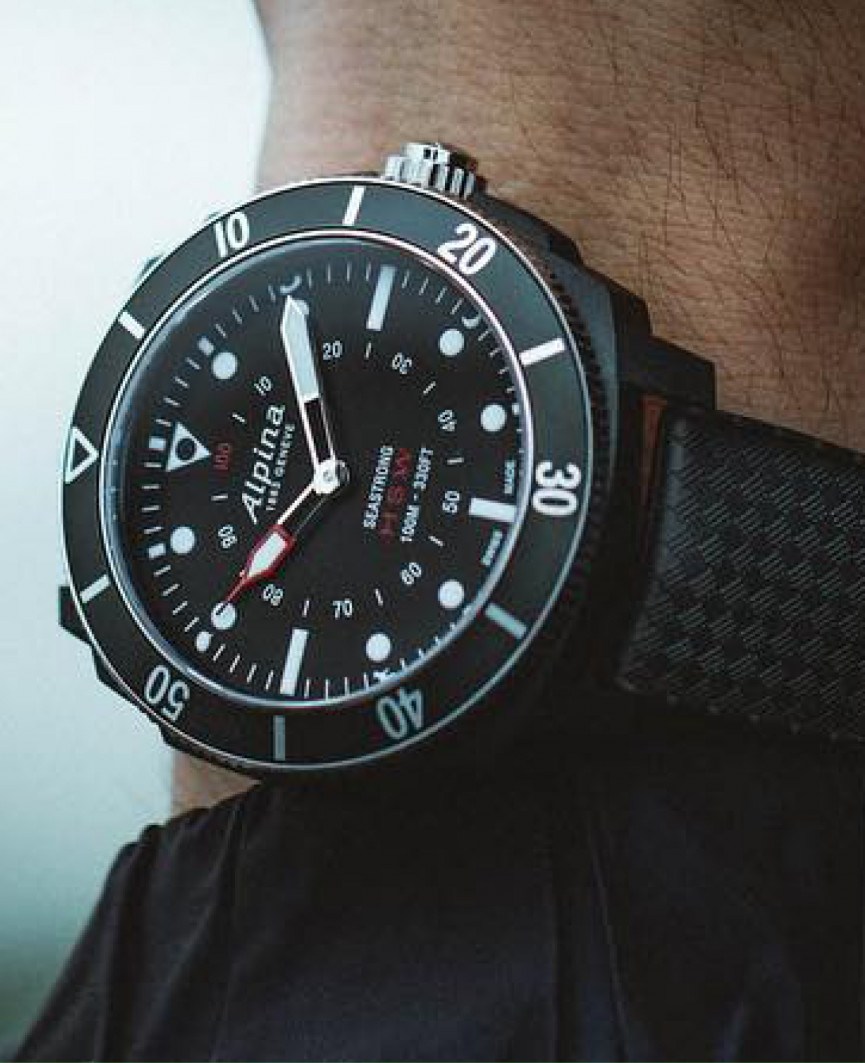 Alpina Seastrong Horological (£525)
The Alpina Seastrong doesn't feel like a gadget – it's a beautiful diving watch that somehow manages to cram in a whole heap of smart skills. It promises to keep ticking for four years before the battery runs dry, and the combination of glass-fibre and stainless steel materials in the case give the feel of something that'll last longer than you will. And in the deeply deeply unlikely event you don't seamlessly transition into an Olympic-level diver, its qualities will still hold true. The most useful function is the "Dynamic Coaching", which interprets your sleep and activity data to outline improvements and nudge you to adjust your habits.
The Opulent One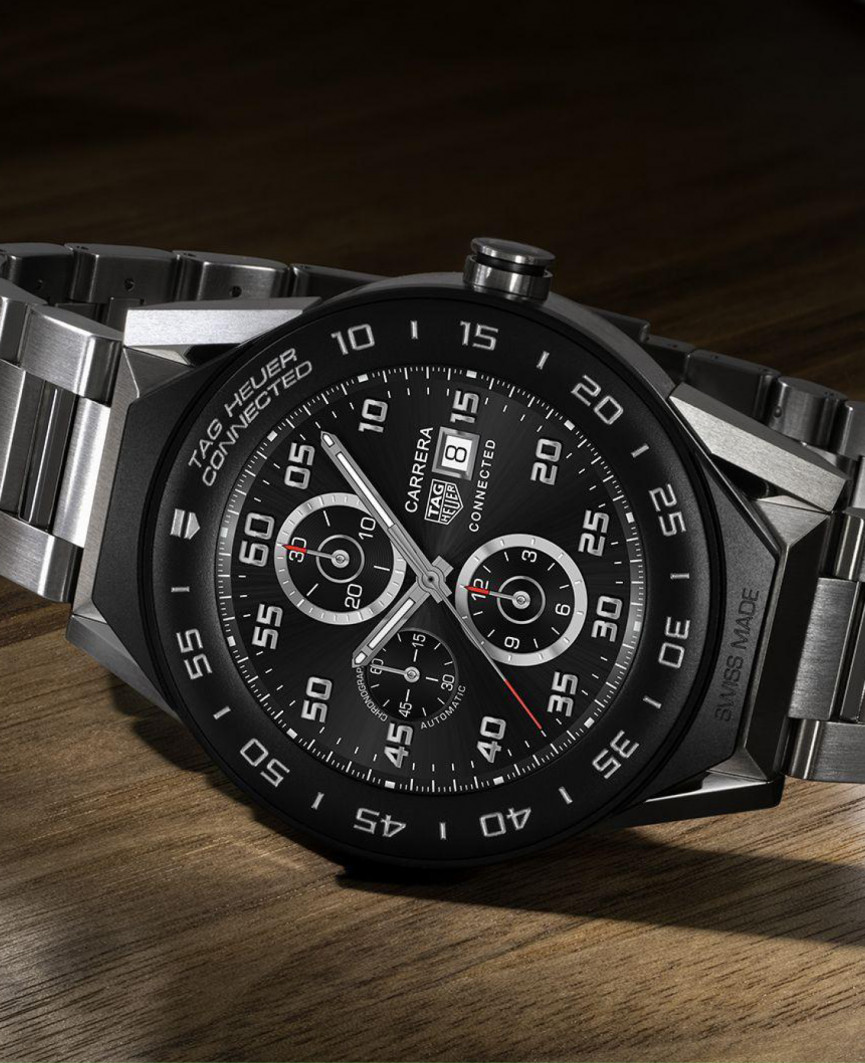 TAG Heuer Connected Modular 41 (£1,700)
One of the most luxurious smartwatches on the market and the only option we'd recommend throwing a mighty wedge at. The ceramic bezel, titanium lugs and strap combine to give the Connected Modular the kind of clout you'd expect from a finely engineered TAG Heuer number. And with the brawn comes significant brain: Intel's Atom processor and 1GB of memory power a range of sensors, a haptic feedback engine, an internal GPS tracker and NFC payment capability. Put simply, if your phone is smart, this thing is "I understood the ending of Sharp Objects without Googling" smart.
This content was originally published Mr Hyde's Tech + Gaming newsletter. Sign up now for more.