ShortList is supported by you, our amazing readers. When you click through the links on our site and make a purchase we may earn a commission.
Learn more
One of the scariest films of the year is now available to stream
This one is a true nerve-jangler of a movie...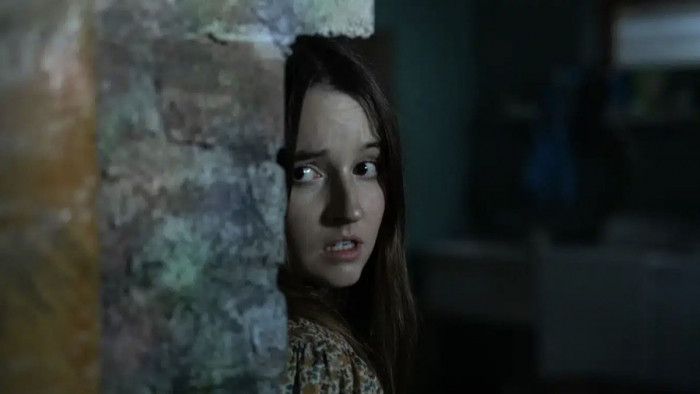 Every so often a film comes along that has 'cult classic' written all over it - No One Will Save you is that film, and it is streaming now.
No One Will Save you is what we consider a perfect weekend watch and the horror-tinged sci-fi thriller has landed on Disney Plus and Hulu, ready to test your nerves.
The plot: Brynn Adams, played by Kaitlyn Dever, returns to her childhood home. But instead of finding a bit of cosy solace, she finds the place has been breached by otherworldly creatures.
What follows is a nerve-shredding 93 minute thrill ride with a home invasion flavour, which we always think is a super-effective source for scares.
No One Will Save You is also a film with almost no dialogue, instead relying on sound contrasts to continually ratchet up the tension. Sometimes silence is the scariest thing, right?
US viewers will have to head to Hulu for this one, while it is streaming on Disney Plus in the UK.
No One Will Save You reviews
Most reviewers agree No One Will Save You is one of this month's must-watch movies.
The Verge calls it "an incredibly tense, surprisingly quiet mix of sci-fi and horror, just the thing for a fall evening at home."
Collider writes that No One Will Save You is "a thought-provoking sci-fi thriller that promises to become a favourite among genre lovers."
"No One Will Save You is so effective and innovative in its approach to a classic home-invasion thriller that it's a must-see movie," says Digital Spy.
You may recognise Kaitlyn Dever, who anchors the film perfectly, for her roles in the brilliant Booksmart (2019) or Rosaline (20220).
No One Will Save You is written and directed by Brian Duffield, who is fast establishing himself as a real "one to watch" for fans of more quirky genre fare.
He wrote Love and Monsters (2020) and directed the highly-rated, but not widely seen, horror comedy Spontaneous (2020).
Related Reviews and Shortlists