ShortList is supported by you, our amazing readers. When you click through the links on our site and make a purchase we may earn a commission.
Learn more
One of Netflix's most-watched movies is getting a much-deserved sequel
A sequel to Netflix's chart-busting monster movie is coming...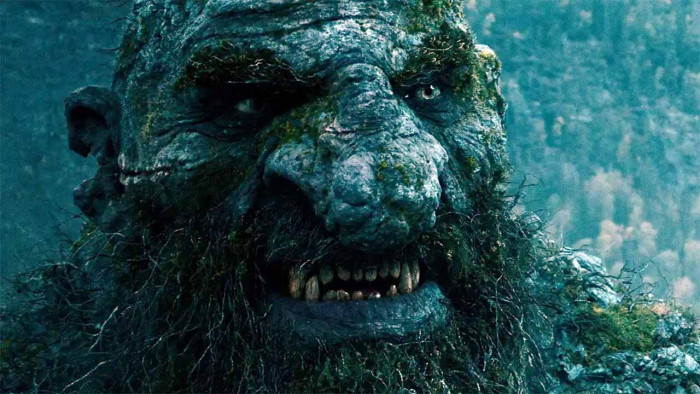 Netflix has commissioned a sequel to one of its most-watched movies of all time.
This is the sequel to Troll, which is currently the most-watched foreign language film ever on Netflix's Tudum chart. The chart is based on the films' first three months on streaming, during which Troll was watched for 178.6 million hours.
The original Troll is a Norwegian monster movie, a kind of Scandi folklore version of a Godzilla film.
It was directed by Roar Uthaug, who also directed 2018's so-so Tomb Raider adaptation and the entirely thrilling The Wave (aka Bølgen) from 2015. The Wave was a heightened take on a real-world tragedy when a fjord collapse caused a tsunami that engulfed a town in 1934.
Uthaug is to return for Troll 2. That's not the official title, though. Netflix is yet to announce one, so you'll have to make some rock-related puns of your own.
IMDb lists Espen Aukan as the film's writer. And, sure enough, he also wrote the first movie.
How good was Troll (2022)?
Given the number of eyeballs it has attracted, Troll received a pretty limited critical response. There are just four reviews listed on Metacritic, 28 on Rotten Tomatoes — only two of which come from the site's Top Critics list. It did come out with a great 89% fresh rating, though.
Compare that to the second most-popular foreign language film on Netflix, 2019's The Platform with 97 Rotten Tomatoes reviews, 15 on Metacritic.
What gives? Perhaps Netflix had confidence in the film's word-of-mouth appeal as a genre flick. Three of the top five foreign language Netflix hits are horror or horror-adjacent, and all three beat Oscar darling All Quiet on the Western Front on views.
Troll producer Espen Horn certainly made Netflix sound fairly generous on the production budget front.

"It's the largest film ever made in Scandinavia and I mean "large" under various definitions. It's nice to be able to sit here today and say we were able to do the film based on the visions we had," Horn said back in 2022 in an interview with What's on Netflix, on the subject of Troll.
2022's War Sailor has been called the most expensive Norgewian film to date, but its $11 million budget is small fry stuff by US blockbuster standards.
According to Variety, the Troll sequel will begin shooting in 2024, suggesting Troll may land on Netflix some time in 2025 at the earliest.
While you wait, you should check out not just the original, but also Ethan's nerve-jangling The Wave, available to stream on Max in the US and StudioCanal in the UK.
Related Reviews and Shortlists