ShortList is supported by you, our amazing readers. When you click through the links on our site and make a purchase we may earn a commission.
Learn more
New Star Wars show finishes shooting: get ready for Goonies in space
Skeleton Crew is a love letter to the good ol' Amblin days.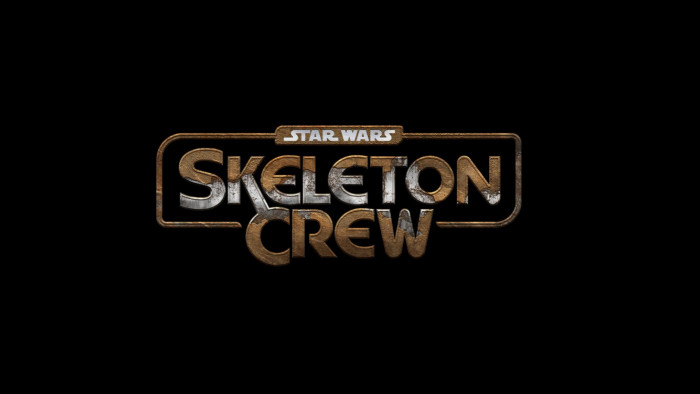 Shooting has wrapped on the latest Star Wars series, Skeleton Crew, and we have high hopes that this could be the best Star Wars show yet.
The early chat about Skeleton Crew has been strong. While The Mandalorian, The Book of Boba Fett and Obi-Wan Kenobi have been nostalgia mining from the original Star Wars trilogy, and Andor used Rogue One as its template, there's none of this baggage with Skeleton Crew.
It focuses on new characters, all the while still be based in the same universe and same time as The Book of Boba Fett and The Mandalorian.
What we are getting is a Star Wars show focused on the kids. The synopsis says as much, noting Skeleton Crew "follows a group of kids who are about ten years old who get lost in the Star Wars universe."
So far, only Jude Law has been revealed to be starring in the show - who is very much not a kid - but it's what's been said about the show in interviews that has really invested.
Star Wars: Skeleton Crew, an Original series starring Jude Law, from executive producers Jon Watts, Christopher Ford, Jon Favreau and Dave Filoni, is streaming in 2023 only on @DisneyPlus. pic.twitter.com/cEP3uXO4Aw
— Star Wars | #TheBadBatch now streaming on Disney+ (@starwars) May 26, 2022
Speaking to Entertainment Weekly at D23 last year (watch from around 4 mins in) we got some brilliant hints about what to expect from Skeleton Crew with Jon Favreau noting: There are so many different tones in Star Wars.
"You have Andor which is intrigue and a thriller, you have adventure with the Mandalorian, Samurai adventure with Ashoka, so to have this young Amblin-feeling movie with [Skeleton Crew] - the puppets, the costumes, the visuals, the world that's being expanded upon."
The key word that's spoken by Favreau is "Amblin". This is in reference to the production company made by Steven Spielberg, Kathleen Kennedy and Frank Marshall in the 80s which brought us the likes of Back To The Future, Gremlins and, most importantly here, The Goonies.
Couple this with the person showrunning the TV series and we are set for something quite special. Jon Watts, fresh from The Spider-Man trilogy, is behind Skeleton Crew, alongside his regular writer Christopher Ford.
Both he and Watts created the brilliant Cop Car before heading to Marvel. This story of a two kids who take a corrupt cop's car on a joy ride is pure Amblin in its youth-filled chaos. And the work they did with Spider-Man managed to seamlessly add high-school kids into the MCU without a hint of awkwardness.
Watts has been clear that Skeleton Crew "stars four kids but it's not a kids show," but if he can capture just a touch of that Goonies-style magic - which is as much for adults as for children - then we could be seeing something quite special.
While we are still in the dark about what's being cooked up by Watts and co, we do know the TV series has finished filming, with a stunt co-ordinator announcing as much on Instagram, which was picked up by Deadline and has seemingly been removed.
Skeleton Crew should be arriving late 2023 - here's hoping for more information on the show soon.
Related Reviews and Shortlists