ShortList is supported by you, our amazing readers. When you click through the links on our site and make a purchase we may earn a commission.
Learn more
This is the best look yet at Disneyland's new Marvel and Frozen-themed lands
Avengers reassemble in… Paris?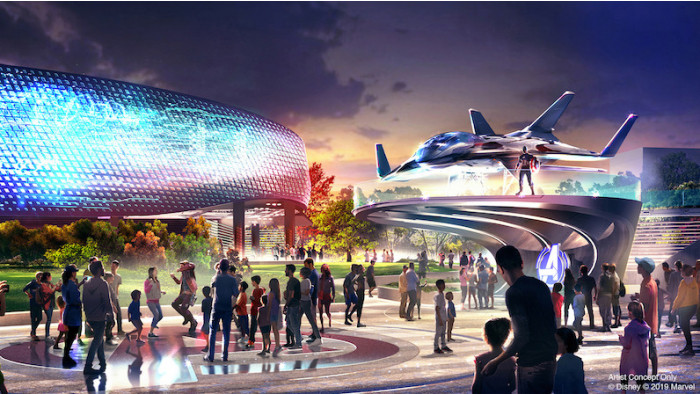 Last month we learnt a Marvel-themed land was coming to Disney parks around the world, but now we have more of an idea of what the Avengers Campus will look like.
While we had already had been given a good idea what we would see at the California Resort, Disney Disney Parks has unveiled more concept artwork for Disneyland Paris's version of the Avengers Campus.
The immersive Marvel-themed area is part of a new €2 billion expansion beginning in 2021 that is set to nearly double the size of the park.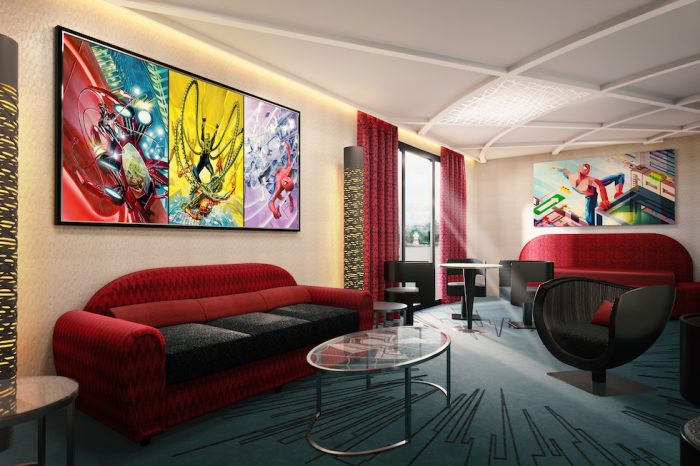 We expect to see a Spider-Man ride where visitors will be able to shoot webs in order to help Peter Parker round up Spider-Bots that have gotten free and are running riot.
There will also be a second attraction where riders will fly alongside the Avengers in a Quinjet to Wakanda, and a new restaurant called Pym Test Kitchen that uses Pym Particles to make food really big or small.
The Avengers Campus will also be joined by the Hotel New York, which will be reopened with the name Hotel New York - The Art of Marvel.
More than 300 pieces of Marvel artwork will be hung in the hotel, including storyboards, posters and original sketches, which have never been seen before. When opened next year, it will be the largest public Marvel art collection in the world. If you also have young children, you might be interested (or horrified) to learn that there will also be a Frozen-themed land, with a castle by a lake, a new restaurant and the snow-capped North Mountain of Arendelle in the distance.
Already planning your trip? Here are the best Marvel movies you have to watch before going
Related Reviews and Shortlists