ShortList is supported by you, our amazing readers. When you click through the links on our site and make a purchase we may earn a commission.
Learn more
Netflix has a new number-one show - but there's bad news for fans
It's all change at the top for Netflix.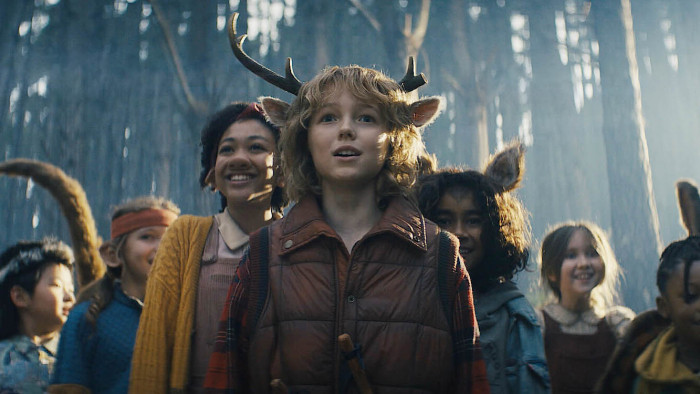 Netflix has a new number-one show, with the second season of Sweet Tooth soaring to the top spot. The show is a fantasy series about a post-apocalyptic world where a virus has created human-animal hybrids who have overtaken humans as the dominant species.
It's based on the best-selling comic written and drawn by Canadian Jeff Lemire, which was released by Vertigo - an offshoot of DC, back in 2009.
Now in its second season, it's a show that has been getting decent ratings, with a current Rotten Tomatoes score of 95%, which makes it one of the best-rated shows on Netflix right now and has a deserving place in our best Netflix shows guide.
It's popular, too, with Flix Patrol noting that the series has hit number one, thanks to the recent release of season 2, usurping The Diplomat from the top spot.
This news comes with a rather bittersweet blow, though, as Netflix has revealed this week that the series is coming to end. It confirmed on Twitter that Season 3 will be the final season.
NEWS: The third and final season of Sweet Tooth is coming soon! pic.twitter.com/Mr9odplg1X
— Netflix UK & Ireland (@NetflixUK) May 3, 2023
While this isn't great news for those who are fans of the show, according to show runner Jim Mickle, it was always meant to have a three season arc, noting on Tudum (Netflix's blog): "In a lot of ways, it's exactly the story that I imagined we would tell and in a lot of ways it takes on its own life.
"At the beginning, I think you set out to tell these landmark pieces of Gus' story and the big pieces of the comic book, but the beauty of long-form storytelling and Gus' journey over 24 episodes is the characters themselves tell you what they want to be. The crew and cast bring so much depth and point of view to who the characters are and where they've come from and where they're going."
The third season will see the cast expanding, with Cara Gee (The Expanse) as Siana and Ayazhan Dalabayeva as Nuka joining.
Related Reviews and Shortlists