ShortList is supported by you, our amazing readers. When you click through the links on our site and make a purchase we may earn a commission.
Learn more
iPhone 11 video: this dummy is the closest look yet at the phone
New video shows the iPhone 11 from every conceivable angle.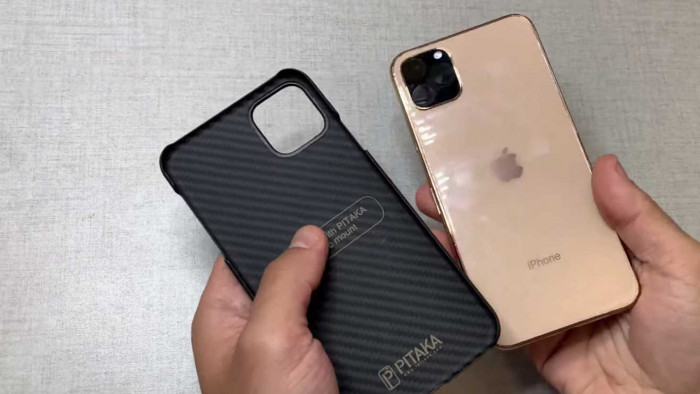 The iPhone launch is just weeks away and that means one thing: leaks and speculation are ramping up at an incredible rate. While most of the news surrounding these leaks are pure bunkum, this one caught our eye - not least because most sites failed to report in their headline that this video isn't actually of the real iPhone 11. And we fell for the clickbait hook, line and sinker.
So, before we continue, we just want to reiterate: this is a dummy phone, this is a dummy phone, this video is of a... dummy phone.
BUT, it shows off what the iPhone 11 will/should look like in incredible detail. The two standout points being that Apple is sticking to the notch like it's 2017 and there's a ruddy great camera bump on the back of the iPhone 11. It's not a pretty bump by any standard, but it should mean that we get some powerful optics on the handset.
Weirdly, the camera bump is a different colour to that of the main chassis in the video, but this will almost certainly be colour matched when it is officially revealed.
As previously reported, the iPhone 11 and iPhone 11 Pro (and potentially the terrible sounding iPhone II Pro Max) are set for a new chip to make them ultra fast - this is called the A13 chip. There will also be improved FaceID and it's likely that the phone will have the same display that's currently found on the Samsung Galaxy Note 10.
That new camera bump may well make the iPhone 11 the best camera phone around. Although it's got stiff competition.
Related Reviews and Shortlists