ShortList is supported by you, our amazing readers. When you click through the links on our site and make a purchase we may earn a commission.
Learn more
Hands on: Galaxy Note 10 review - 7 things that make it the best Samsung phone yet
The Galaxy Note 10 and Note 10+ are here and we've had a play...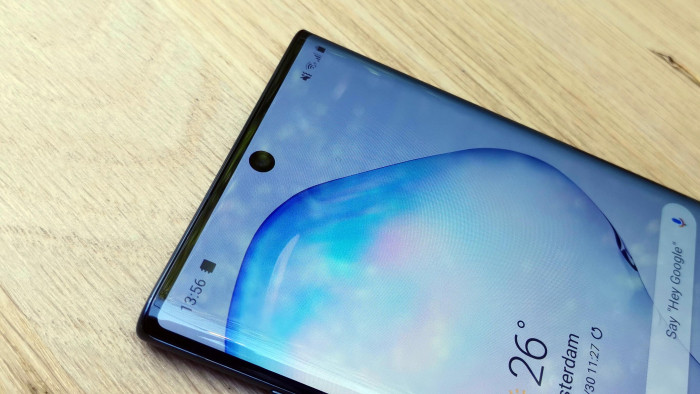 The Samsung Galaxy Note 10 and Samsung Galaxy Note 10+ are here, and both handsets are trying their hardest to turn your head away from the iPhone.
Shortlist recently took a trip to Amsterdam (stop sniggering) to be among the first in the world to try out the phones - and what we saw was more innovation than you can shake an S Pen at.
First, a bit of background. This is the tenth iteration of the Galaxy Note, a smartphone range that first launched back in 2011. The idea was to offer a big-screened phone for productivity reasons. At the time, it was a 5-inch screen which many baulked at - given most phones go way beyond that now, that's some foresight from the Samsung bigwigs.
To go alongside the big(ish) screen was a stylus. Given everyone had given up on the idea of a stylus being a good thing thanks to the demise of the PDA, Samsung refreshed and rebranded it as the S Pen. Apple laughed at this, then eventually caved and brought out its own version called that Apple Pencil.
Skip to 2019 and Samsung has revealed two new Notes: the Samsung Galaxy Note 10 and the Samsung Galaxy Note 10+.
You can pre-order the Samsung Galaxy Note 10 and Note 10+ from 7 August and they come in a fetching Aura Glow and Aura Black colours. There's also Aura Pink for the Note 10 and Aura White for the Note10+. Price wise, you are looking at $945, or £780-ish.
Now that's out of the way, here's what we thought of the handsets and why they could well be vying for the best Samsung phone crown.
1. Size matters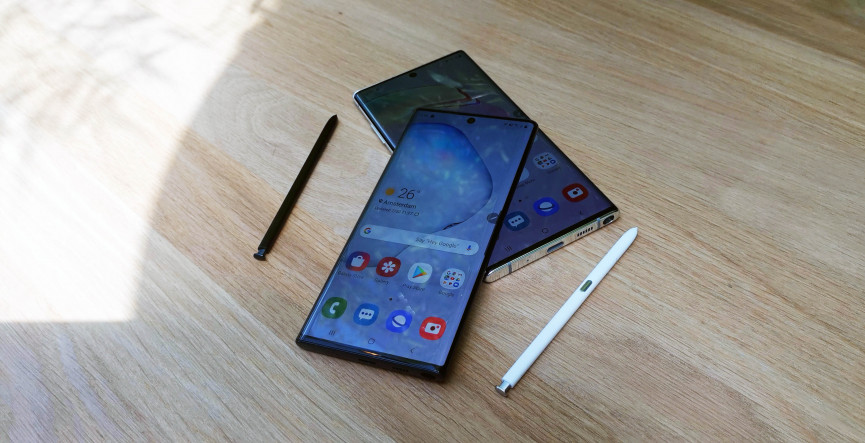 The Samsung Galaxy Note 10 is actually smaller than its predecessor the Galaxy Note 9 - its screen measure 6.3 inches, while the Note 9 boasts a 6.4 inches.
It makes better use of the screen size, though, as it does away with the notch on the top, instead having something called an edge-to-edge Infinity-O display, which we can't say out loud without descending into Alan Partridge. This adds a decent 10% more screen than when compared to the Note 9.
Oh and the 'O' in Infinity-O is essentially the front-facing camera and it's now situated in the middle of the device. It's a 10MP camera, so plenty of pixels there to make sure your selfie is as good as it can be.
If you are thinking that 6.3 inches just doesn't do it for you, well you are in luck. The Samsung Galaxy Note 10+ trounces this screen size, by adding a huge 0.5 inches to it. The screen here is a sizeable 6.8 inches. There's more pixels crammed on it per inch, too, making it a gorgeous thing to look at.
Both screens have been given HDR 10+ capabilities, so in terms of watching movies on these things, if the movie supports this codec, it's going to look pretty spectacular.
After manhandling both phones, we are still undecided size wise. The smaller of the two doesn't feel that different form the Note 9 (and is pretty much the size of the Galaxy S10), so you may want to take that into consideration when looking to purchase. \
Neither felt too big, though, which is a big compliment to the supersized Note 10+, as we initially thought the extra size would be overkill.
2. Look, Ma - no hands!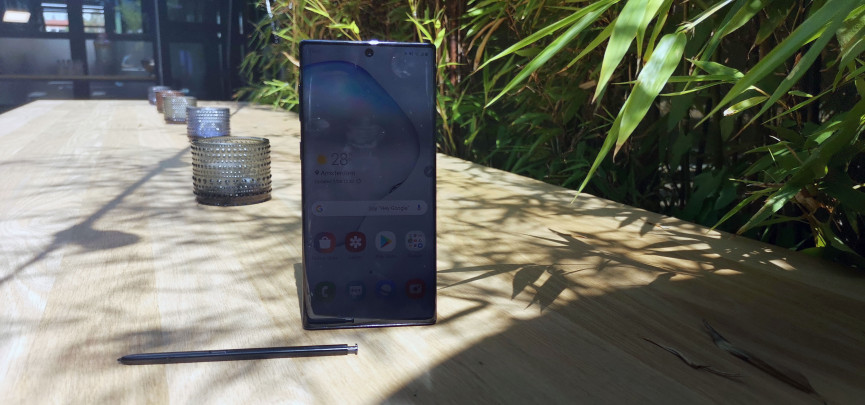 Let's fact it: you aren't really in the business of buying a Galaxy Note, unless you are going to use the S Pen. The problem is, until last year's Bluetooth refreshing of the stylus, it's not actually been that useful.
Now, the S Pen isn't just a thing to scribble down notes with, but a fully fledged part of the Samsung ecosystem. While you could do things like press the top to take a picture, Samsung has added six axis control (basically what powers a PlayStation pad) and gesture control.
We swiped with the S Pen when using the camera app and could change the lens we were using. It's not perfect but it's the step in the right direction and the tech shows a lot of promise.
Samsung is also offering up the SDK to make sure that third party apps can make the most out of the S Pen.
3. The S Pen is mightier now it has Word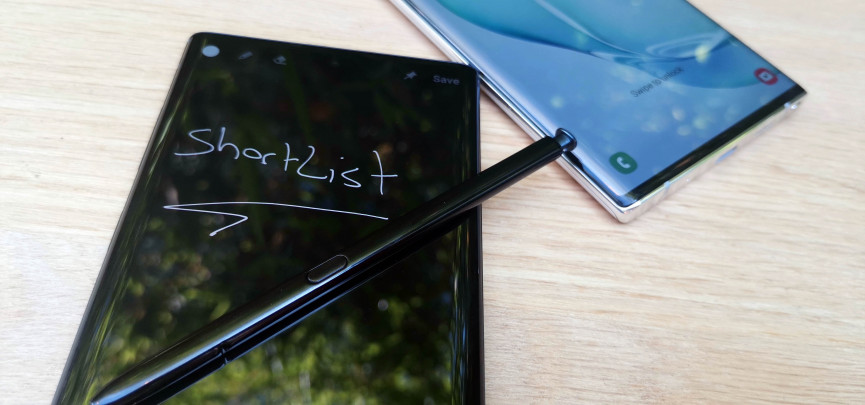 Another feature, which is much improved, is handwriting recognition. Even our 'left-handed, worse than a doctor's' scrawl was easily recognised by the Note 10 and Note 10+.
Now, this isn't a new feature - it was in the Note 9 - but there's so much you can do now. For a start, it allows you to transcribe many more words in one batch than ever before - blowing the original 50-character cap out of the water.
You can also change the colour of the words you are writing, say in red if you are really bloody angry, and when it transforms to text the colour stays.
The best thing is you can now send your witterings straight to the likes of Word and PDF. Marvellous.
4. Game on!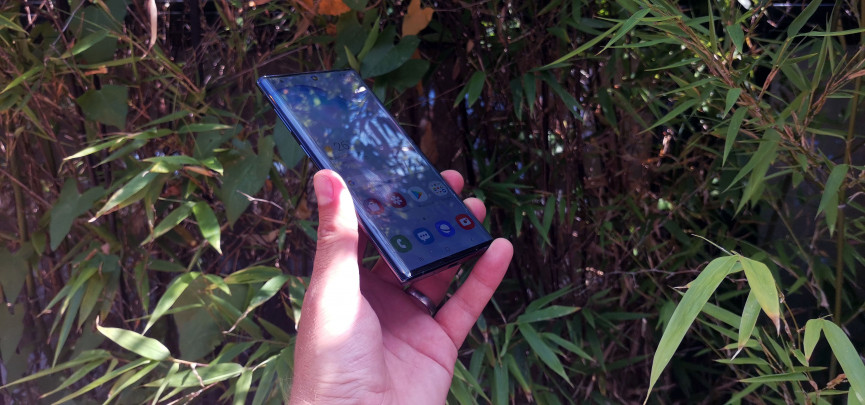 We'll admit it: while our other journalist friends were taking note of the storage space and RAM of the handsets (256GB on the Note 10, with 8GB of RAM; up to 512GB and 12GB of RAM on the Note 10+, thanks for asking) we sat down to have a few goes on the not-yet-officially released Call of Duty: Mobile game.
The Samsung Galaxy Note 10 does something rather clever when you are ready to game. It knows whether a game needs a lot of processing oomph to get going, or whether it can ease of the gas a little.
So, if you are Candy Crushing like there's no tomorrow, it will look at saving the battery on your phone. And if you are playing something that needs more power, that boost is there. The mode is called AI Game Booster and it worked wonderfully as we played CoD.
We'll admit we were terrible at the battle royale surrounding, but managed to get a few shots in here and there. It was all buttery smooth, though, with no lag whatsoever. The graphics also looked great and the phone didn't once get warm in our hands. That might be something to do with the phone having the world's slimmest vapour chamber.
5. Speedy charging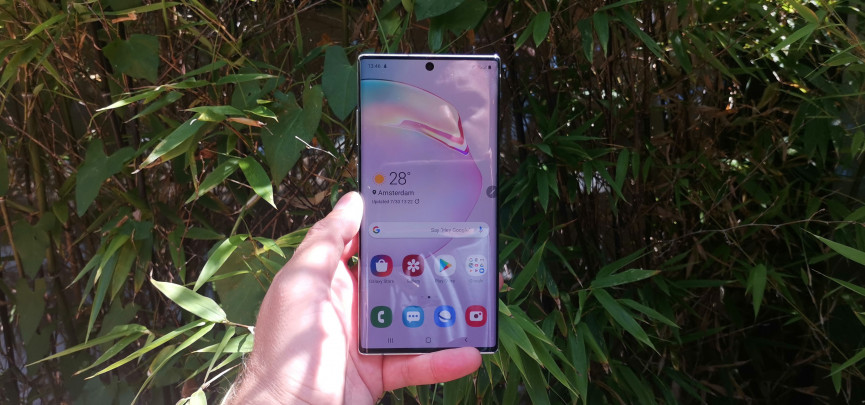 To make sure that you always have a bit of a battery boost, Samsung's new charger will allow you to charge your phone so it will have a day's worth of power in just 30 minutes (with the optional 45W charger).
There's a 3,500mAh battery inside the Note 10 and a 4,300mAh on the Note 10+. They both handle wireless charging, too - thanks to Samsung's Wireless PowerShare feature which means you can charge your wireless headphones and other phones from the device. Given this handset is slimmer than the the Note 9, that's pretty impressive.
6. A vloggers' dream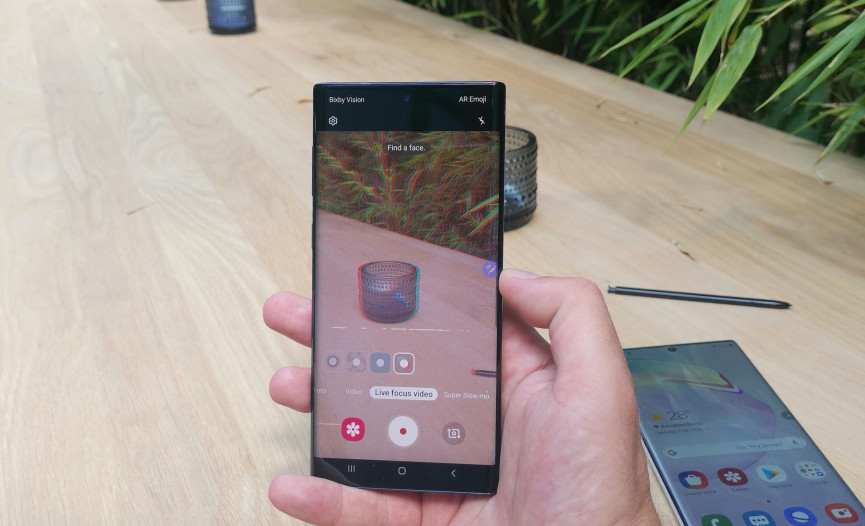 Samsung is going after vloggers in a big way, with the Samsung Galaxy Note 10. For a start, there's some fantastic video editing smarts on board here - including a special version of Adobe Rush that supports the S Pen, the ability to zoom the mic into particular scenarios and some great picture-in-picture screen recording, too. There's functionality to make moving shots super steady and you can blur the background live when filming, which is pretty cool.
7. Candid camera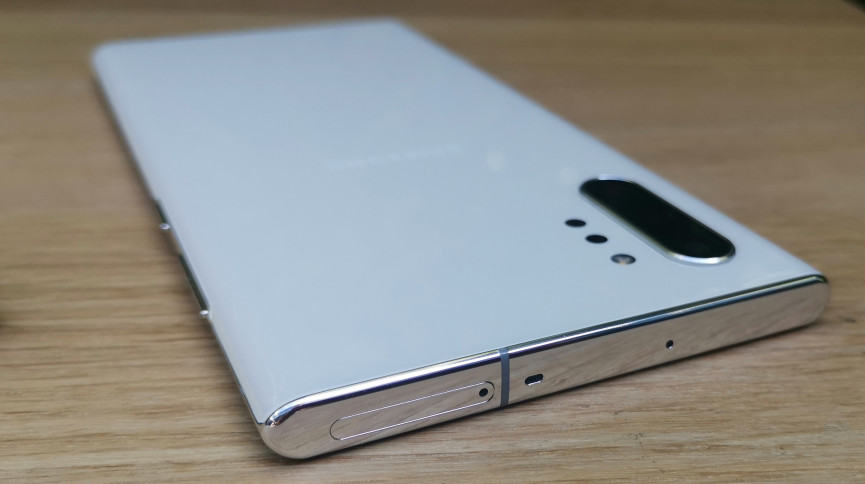 And finally: the camera tech on board the Samsung Galaxy Note 10 and Note 10+ is seriously good. Specs wise, there are three cameras on the back that offer an ultra wide (16MP), wide angle and telephoto lenses (12MP). There's also a depth sensor on board, so you can do things like live bokeh on the images you take.
As we Noted before, the link-up with the S Pen means that the functionality of the camera is enhanced and the shots we took with the demo device looked pin sharp.
Unfortunately, we do have end our time with the Samsung Galaxy Note 10 on something of a sour note. There was us all ready to listen to some music on the devices with our wired headphones and there was nowhere to put our 3.5mm hack into. That's right, the headphone jack is no more - so if you are going to buy the Note 10, then best invest in a pair of the best wireless headphones. Or invest in a dreaded dongle.
Wait there, while we pour one out for the 3.5mm headphone jack.
Related Reviews and Shortlists