ShortList is supported by you, our amazing readers. When you click through the links on our site and make a purchase we may earn a commission.
Learn more
IKEA is selling a flatpack chocolate Easter Bunny
Bonus points if you build it before you start eating
No sooner has Christmas been wrapped up and the final Cadburys celebration (Bounty) wrapper been thrown in the recycling, than Easter eggs are thrown in our bloated faces at supermarket tills, fooling us into thinking it's Spring already and time for another treat.
We can't help but feel that IKEA are sending themselves up with their Easter gift to us all this year. The VARKANSLA flat-pack Easter Bunny is admittedly not going to cause any family arguments in assembling it, containing only three pieces to fit together to create a bunny that stands up independently. That is, until you eat his or her ears first.
The bunny is made from sustainable sources using certified cacao, so at least your conscience is clear, even if your bank balance isn't, post-IKEA binge.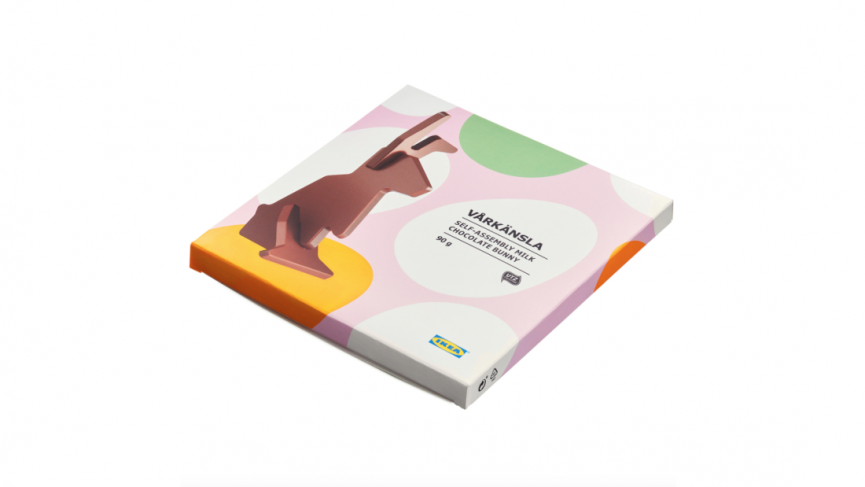 The bunny costs £2.95, which at 90g, is only double your average Dairy Milk bar. Give us a break IKEA, if you're going to make us assemble our dessert, at least make it worth three quid. Plus, what if it starts melting, does it still work? Will it meld and stand up as one? We'll have to buy it to find out.
Still, it's something to get your Dad at Easter before you ask him to assemble something actually infuriating that you've lost one screw for.
The only thing is, it'll never live up to the IKEA Swedish meatballs, which, lets face it, is the only reason any of us ever put ourselves through going to IKEA in the first place.
(Image: IKEA)
Related Reviews and Shortlists