ShortList is supported by you, our amazing readers. When you click through the links on our site and make a purchase we may earn a commission.
Learn more
Huawei P40 range revealed: packs power but no Google apps
New smartphone revealed when the world is currently in lockdown.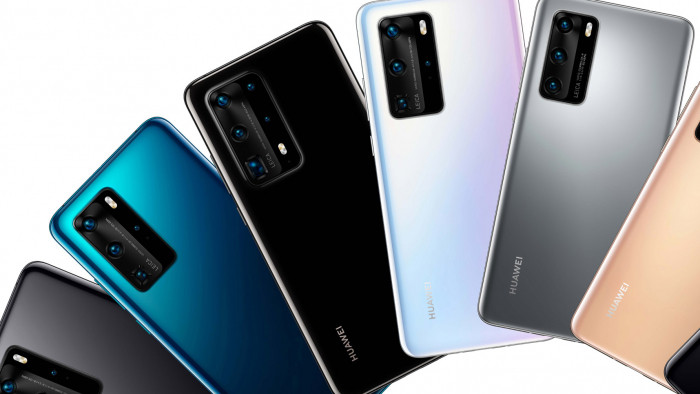 There are a few important tech stories being banded about in the midst of the current global pandemic, with the Huawei P40 flagship phone range launch being the latest newsworthy addition.
To say the Chinese tech brand has chosen an interesting time to launch its latest flagship handset would be something of an understatement.
And, naturally, tech fans and industry forecasters alike are a little sceptical about just how quickly the new phone will fly off e-shelves.
Huawei had hoped to lure a section of Google users away from the brand with this latest launch, announcing three phones: The Huawei P40, P40 Pro and P40 Pro Plus (for all of those that need a bit of energy).
They all feature 5G and Kirin 990 processors. The P40 has a triple rear camera, 50-megapixel primary camera and an improved optical zoom. The P40 Pro has four camera and the P40 Pro Plus has a rather ridiculous five cameras.
The handsets come with a slew of their own apps, but they are only really there to replace the complete lack of Google apps on the phone.
Specs are decent, though. There's 8GB of RAM on all model and128GB of storage in the P40, 256GB in the P40 Pro, and 512GB in the P40 Pro Plus. However, it seems that even packing all that tech into one small handset might not be enough to persuade fans to dip their hands into their pockets.

It comes as recent months have seen international tech conferences - like Mobile World Conference which was meant to take place in Barcelona - cancelled due to the global Corvid-19 outbreak.
The mass travel bans and cancellations eventually led Huawei to release its new flagship smartphone via a live-streamed video earlier today from an empty auditorium (rather than its usual style of no-expense-spared unveilings).
Given that a major chunk of the world's population is currently working from home or concerned about their next pay cheque, it's safe to say investing in a new phone might not rank highly on their priority lists.
Even employers will be prioritising employee laptops, PCs and tablets over new handsets at the moment.
But there is a silver lining. The news comes as Huawei announced that 90% of the company's 150,000 China-based employees had already returned to work following the Covid-19 outbreak.
Light at the end of the tunnel and all that.
The Huawei P40 and P40 Pro are out 7th April for €799 and €999. You will have to wait for the P40 Pro Plus - that will be out in June for €1399.
With any luck, we will all be allowed out of the house by then.

Related Reviews and Shortlists