ShortList is supported by you, our amazing readers. When you click through the links on our site and make a purchase we may earn a commission.
Learn more
HBO's 'Chernobyl' looks amazing
The miniseries about the 1986 nuclear disaster looks like a harrowing must-see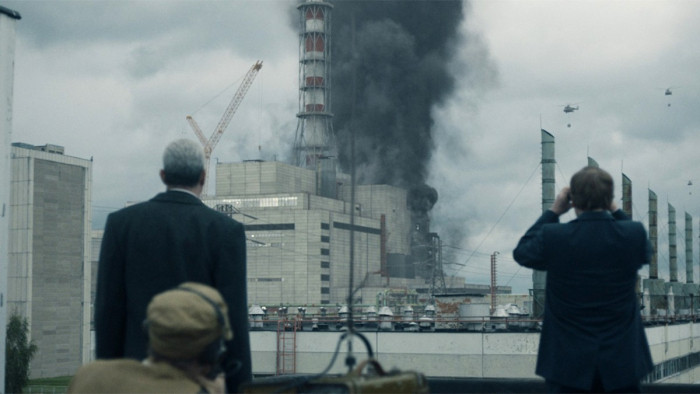 In 1986, 65 miles north of Kiev in what was then known as the Ukrainian Soviet Socialist Republic (part of the USSR), a routine safety test in the Chernobyl Nuclear Power Plant involved certain systems being switched off, which led to an enormous explosion. Huge amounts of radioactive material were released into the air and water, and the area around it will not be entirely safe to live in for another 20,000 years.
It was a hideous event, one that cast an incredibly long shadow, directly affected thousands of lives (tragically shortening many of them) and undoubtedly slowed the adoption of nuclear power. It was 33 years ago, but it's still what a lot of people think about as soon as nuclear power is mentioned.
(The only good thing that came out of it, the thinnest silver lining imaginable on a very dark mushroom cloud, is that it led to one good joke. Why shouldn't you wear Ukrainian underpants? Because Chernobyl fallout. It's pretty offensive, but syllable-for-syllable it's a pretty unfaultable gag.)
HBO and Sky have a new five-part drama about the disaster, featuring a great cast and put together by major Hollywood talent. It's been a long time in the making, but the trailer has just come out. Here it is:
Phew. The cast is led by Jared Harris (Mad Men), Stellan Skarsgård (Good Will Hunting), Emily Watson (Hilary and Jackie) and Paul Ritter (The Big Sick), with a supporting cast of hey-it's-that-guy character actors including Ralph "Finchy" Ineson (who is in everything now) and Jessie Buckley from War & Peace. It's been written by Craig Mazin, best known for his work on the Hangover trilogy and umbrage-filled co-host of Scriptnotes, an awesome podcast about screenwriting. Director Johan Renck is a former pop star and music video director who helmed episodes of Breaking Bad and The Walking Dead.
It's weird to be excited about something that's clearly going to be so goddamn upsetting, but it looks too good not to be jazzed about.
Chernobyl begins on May 6th on HBO and Sky Atlantic.
(Pic: HBO)
Related Reviews and Shortlists