ShortList is supported by you, our amazing readers. When you click through the links on our site and make a purchase we may earn a commission.
Learn more
Garmin launches Pro fitness smartwatches with built-in flashlights
Meet the Garmin Fenix 7 Pro and Garmin Epix Pro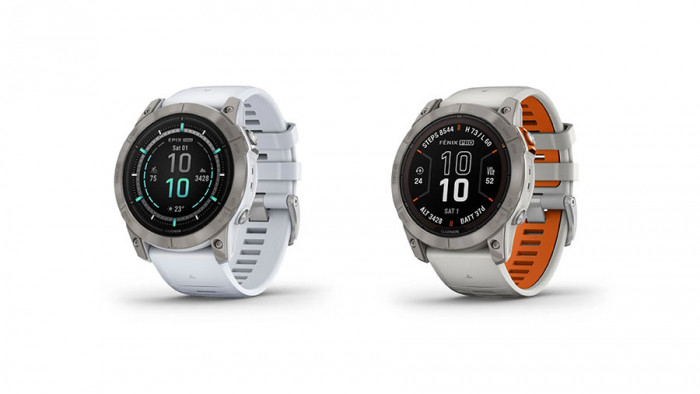 Garmin has officially unveiled its two latest smartwatches built for training and serious fitness, the Fenix 7 Pro and Epix Pro.
These aren't brand new watches, but Pro versions of the popular Fenix 7 and Epix ranges with a few notable upgrades and new features, including training metrics and an adjustable LED flashlight for running in the dark.
Unlike the regular watch ranges, both the Garmin Fenix 7 Pro and Epix Pro will be available in three sizes, including 42mm, 47mm, and 51mm. As well as offering the same range of sizes, both of the new watches look similar with titanium casing and bezel. But there are a couple of key differences.
The main difference between the Fenix 7 Pro and Epix Pro is their screens. The Epix Pro has an OLED display and the Fenix 7 Pro has a memory-in-pixel (MIP) display, which supports solar charging. So while you'll get a clearer and brighter experience with the Fenix 7 Pro, there's none of the cool sun-powered tech to extend your battery life.
Both fitness watches have a built-in, hands-free LED flashlight. This sits within the watch's bezel and you can set it to a red light, a brighter, white LED light or a strobe mode. This isn't the first time that Garmin has put a flashlight in one of its watches – you can also find one in the 51mm Garmin Fenix 7X Solar. But it's good to see that it's being rolled out to more models as we imagine it'll prove to be incredibly handy in any low light conditions.
There are a few interesting new fitness metrics in the watches, too, called Endurance Scores and Hill Scores. Your Endurance Score measures your ability to complete long exercises, like long runs, using Vo2 Max data. Hill Score rates your ability to run up hills based on similar Vo2 Max info and your training history.
Both watches also have updated heart rate sensors, as well as new topographical map overlays, which can be used to show weather patterns, so you know what's ahead of you while you're running.
These new Garmin smartwatches don't come cheap. They're packed with high-end tech and features that would best suit those serious about fitness, especially anyone who runs or hikes trails or trains on rough terrain. Think of them as a competitor to the likes of the Apple Watch Ultra.
The
Epix Pro
is available to buy now and starts at £829.99 for the smaller 42mm and 47mm models. The larger 51mm model is £929.99. The
Fenix 7 Pro
is also available now and starts at £749.99 for the 42mm and 47mm models, whereas the larger 51mm version is £829.99.
Related Reviews and Shortlists