ShortList is supported by you, our amazing readers. When you click through the links on our site and make a purchase we may earn a commission.
Learn more
You know who won't be in the last season of 'Game Of Thrones'? George R.R. Martin
He's too busy not writing a goddamn book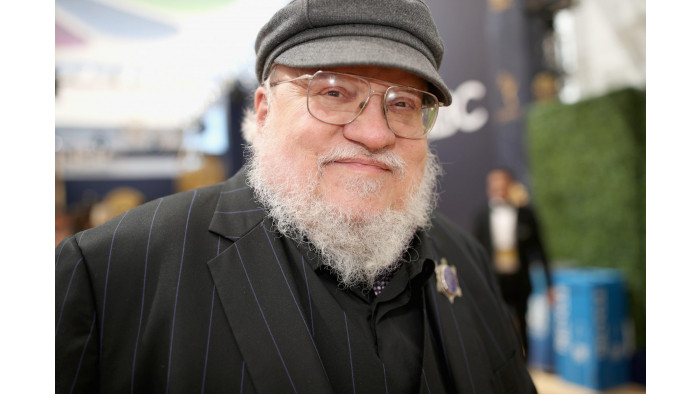 There are people we know are appearing in the final season of Game Of Thrones, because they're featured in trailers and new footage and have done press and stuff. There are people we hope, but don't know, are appearing in the final season of Game Of Thrones, people whose fates were left uncertain (whither Tormund Giantsbane?), or that there might just not be space for (does anyone know what Hot Pie has been up to lately?).
And, there are people we know will NOT be appearing in the final season of Game Of Thrones. That list contains people who are dead on the show (Pedro Pascal's not gonna turn up, you know?), people who have said they aren't in it (as Mark Gatiss revealed to ShortList last year), and of course people who were never on it in the first place (quite a long list: Todd Carty, R2-D2, Eva Longoria… loads of people in fact).
And now there's a new category: people who were asked to appear in the final season of Game Of Thrones but said no. That category contains, of all people, author of the A Song Of Ice And Fire books, George R.R. Martin.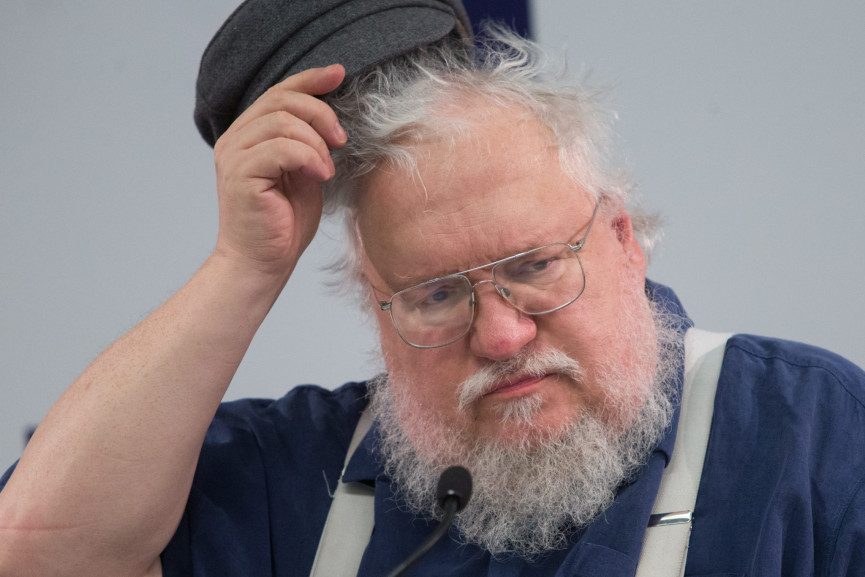 Martin told Entertainment Weekly that he was offered a cameo in season eight, with showrunners David Benioff and D.B. Weiss extending an invitation to fly from his home in New Mexico to the filming location in Belfast for a walk-on part. "David and Dan invited me to a cameo in one of the final episodes, which I was tempted to do," he said. "But I didn't think just for the sake of a cameo I could take the time to return to Belfast."
Martin is, of course, working on The Winds Of Winter and A Dream Of Spring, the sixth and seventh books in the series. The last book, A Dance Of Dragons, came out back in 2011, when only one season of the TV show had come out. The show has gone on to overtake the published books storywise, while Martin keeps accidentally producing million-word books that aren't the ones everyone's waiting for.
Martin filmed a cameo in the first episode, but due to recasting and new footage being filmed, he never made it to the screen. "There was a cameo in the original pilot that was cut," he told EW. "I was a guest at [Danaerys Targaryen's] wedding. But that was when she was played by Tamzin Merchant so all that footage got thrown out when we recast with Emilia Clarke." Quite a lot of the pilot was reshot, with several cast members replaced, and the original cut remains unseen. Supposedly it is terrible, and the producers dangle the constant possibility of releasing it on YouTube over any cast members who are annoying them.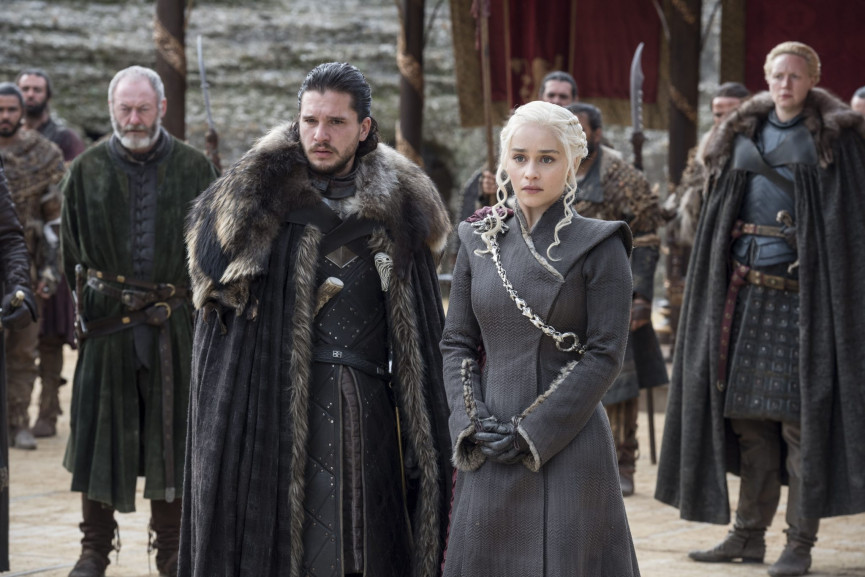 The eighth and final season of Game Of Thrones begins on April 14th, presumably on Sky Atlantic in the middle of the damn night like last time, then will be on again the next evening but you have to spend the whole day away from the internet. It's maddening.
(Pics: Getty Images, Helen Sloan/HBO)
Related Reviews and Shortlists