ShortList is supported by you, our amazing readers. When you click through the links on our site and make a purchase we may earn a commission.
Learn more
After two years of virtual shows (thanks again Covid–19) and half-empty halls, the Consumer Electronics Show was back with a bang in its original format for 2023.
From January 5 to 8, the great and small of the consumer tech world converged on Las Vegas to show their wares. It might have been held right at the beginning of the year, but we feel confident in saying you won't see a bigger industry event in 2023.
If all of this has passed you by in a fog of back-to-work blues and holiday regrets, never fear. We're here to sum up CES 2023 in the only way we know how: a succinct shortlist.
Here, then, are the coolest things we've seen at CES 2023. Or, as we like to call them, amazing futuristic gadgets that are already here...
---
1. LG Signature M3 wireless OLED TV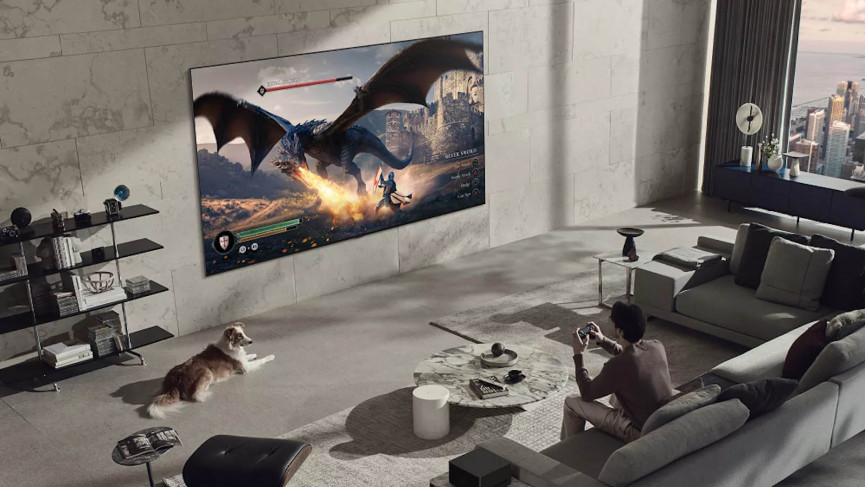 TV sets can get as thin and glossy as they like – they'll still be a mess of wires when you get them home and plug them in. LG is the latest to tackle the messy practicalities of TV ownership with the LG Signature M3, a vast (and almost certainly expensive) 97-inch OLED television with just a single wire for power. The ugly business of connectivity is handled wirelessly, via a Zero Connect transmission box. Plug your consoles and streaming boxes into this remote device, and it'll beam flawless 4K 120Hz content to the LG M3 with practically no delay.
2. Afeela EV prototype Just under a year ago, Japanese giants Sony and Honda announced that they were teaming up to make an electric car, and at CES 2023 they finally demonstrated their joint vision. Afeela is both the name of the company's new EV brand and of its first prototype, which was on display at the show. The Afeela features an array of 45 cameras and sensors dotted around and inside the car, as well as a flashy 'Media Bar' light strip wrapped around the front. Perhaps most intriguingly, Sony Honda Mobility has enlisted the help of Epic Games of Fortnite fame for the Afeela's augmented reality (AR) UI.
3. Nowatch faceless health tracker Would you buy a watch that doesn't tell the time? The Nowatch makes a convincing case for doing just that, asserting that the very notifications and schedule-monitoring abilities of modern smartwatches are major contributors to stress. To that end the NoWatch restricts its functions to a health-monitoring brief, including monitoring your sweat glands using Philips Electrodermal Activity Biosensing technology. In place of the screen the Nowatch offers a selection of replacement gemstones, so you can still make a bold fashion statement with this timeless (quite literally) wristpiece.
4. Samsung Bespoke Home smart kitchen Samsung's vision of the semi-automated smart kitchen was on full display at CES 2023. Among its Bespoke Home smart appliances were a smart oven with internal cameras that can monitor, identify and adjust the cooking times for your food. All of this can be controlled from a smart fridge that features a portrait-mounted 32-inch touchscreen display, which can stream picture-in-picture video content whilst you set about planning your meals. You can order your ingredients through the Amazon Your Essentials app, find recipes based on what's in the fridge, and automatically set that smart oven from your cool hub.
5. Acer eKinekt BD 3 bike desk
Forget the standing desk, Acer is here to get your sedantry working behind into shape for the new year. The eKinekt BD 3 Bike Desk essentially takes a stable working surface and combines it with an exercise bike. While you're tapping away with your fingers, you can be pedalling furiously with your legs. This isn't a new concept, but what is new is the fact that any kinetic energy generated by your pedalling goes directly into charging up your laptop and phone. Healthy and energy efficient – just what we need in 2023.
6. Samsung Flex Hybrid foldable laptop screen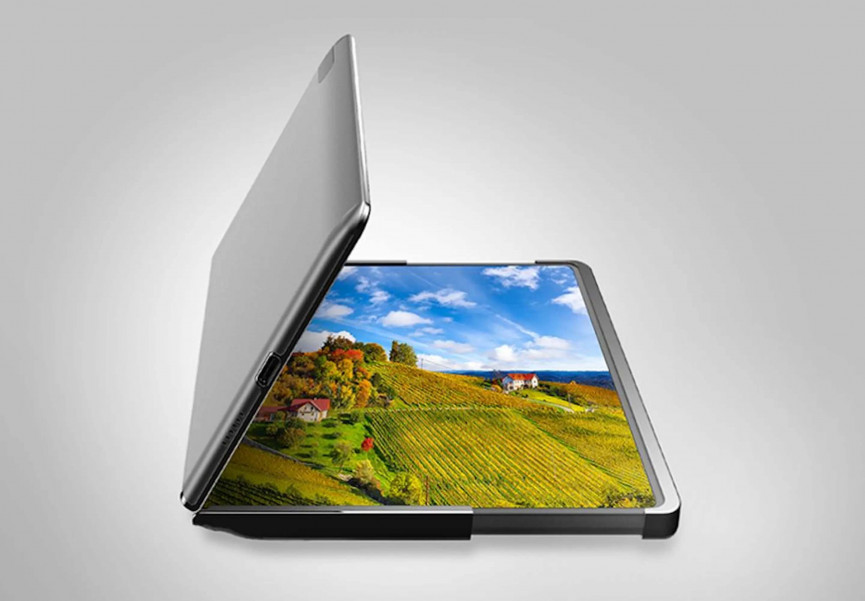 As always, Samsung was a major player at CES 2023. While it demonstrated plenty of finished products, perhaps the most interesting item on display was a prototype component. The Flex Hybrid is a laptop display that can fold at one end and slide out at another. So, you can have a compact 10.5-inch screen with a 4:3 aspect ratio, or a larger 12.4-inch picture with a wider 16:10 aspect ratio. There were no accompanying products on display to showcase this technology, but expect the laptop market to get a little more flexible in the next year or two.
7. BMW's colour-changing car If you change your mind as much as you change your socks, then a colour-changing car is for you. This BMW concept was one of the biggest 'wow' moments at CES (if you can forget that BMW had already showcased something similar before), with a demo showcasing a car acting like a chameleon, instantly changing its colour and pattern. It's all done thanks to the power of E Ink which cloaks a prototype car called the BMW i Vision Dee. Don't expect the tech to come to cars anytime soon but it's a gorgeous glimpse into the future of smart cars and BMW has promised full-windscreen heads-up displays in some of its vehicles come 2025, which is just as cool.
8. Motorola ThinkPhone Perhaps the most interesting smartphone on display at CES 2023 was the Motorola ThinkPhone, which borrows both the branding and signature design from the famous IBM (now Lenovo) ThinkPad laptop line. This debt to the ubiquitous laptop brand is more than skin deep, however, with a firm business focus that includes mobile device management (MDM) software, a military-grade carbon fibre construction, and Motorola's Ready For productivity suite. The bad news? The ThinkPhone's business focus means that it's unlikely to be the kind of phone you can simply pick up from Amazon or sign up for in your local phone shop.
9. Nanoleaf's automatic-changing lights Nanoleaf is one of our favourite smart light makers, so it's always great to see a new product from them. Its new launches - Sense+ Smart Light Switch, Sense+ Wireless Light Switch and Nala Learning Bridge - seem to be the smartest yet as you don't need to create schedules for your smart lights. This new setup will learn your light-based routines over time and automatically adjust the brightness and colour of lights in your home.
10. Shiftall advanced VR tracking Panasonic-owned Shiftall (be careful how you say that) offered its contribution to the stuttering VR market at CES 2023. The Mutalk is a slightly (OK, very) ridiculous-looking Bluetooth microphone that mounts over your mouth, keeping your unseemly shrieks on the down-low. The Haritora X Wireless, meanwhile, promises to track your entire body in SteamVR applications, employing four wearable bands to track your legs and torso. Hand movement is taken care of by the company's Flip VR hand controller, which strap around your palms, thus enabling you to free up your grip for other things.

These are the best gadgets of 2022
Related Reviews and Shortlists