ShortList is supported by you, our amazing readers. When you click through the links on our site and make a purchase we may earn a commission.
Learn more
5 pieces of footy merch worthy of a gallery
Works of art to help your home capture the beautiful game's best side Whether its on screen, on your phone or even on the wall; us Brits love our footy! Let your creative side shine with these artistic incorporation's of our favourite sporting pass time, from HD to impressionism.
1. The Stunning Print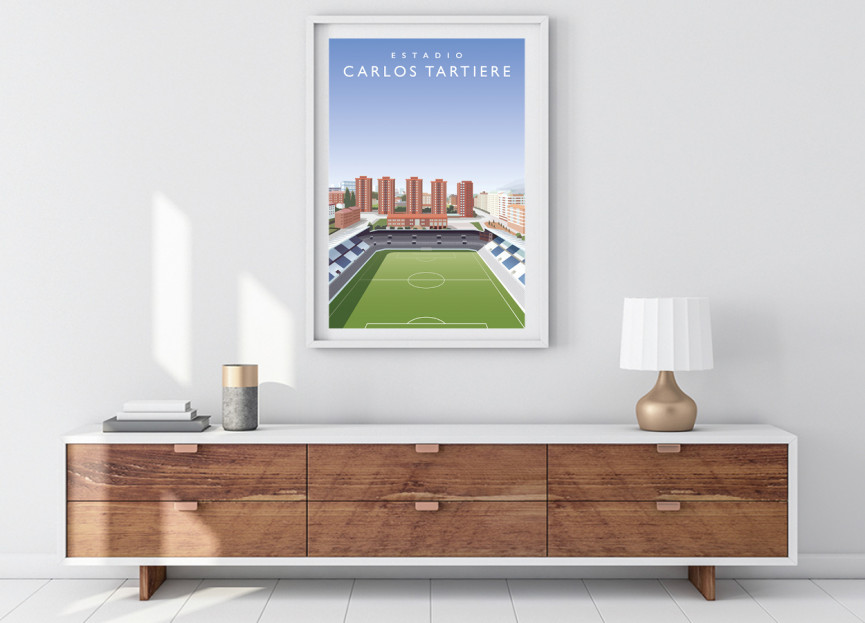 Estadio Carlos Tartiere by Matthew J. I. Wood (from £20)
If, as is highly likely, a £50 bar tab rests on you correctly answering, "In which stadium did Stan Collymore play his final professional match?" in pub-quiz sudden death, then hooo boy, you'll be glad you bought this beauty. You'll smugly recall that the answer is stuck to your living room wall, in the form of this slab of A3 gold depicting Estadio Carlos Tartiere, home of… Real Oviedo.
2. The Classy Coasters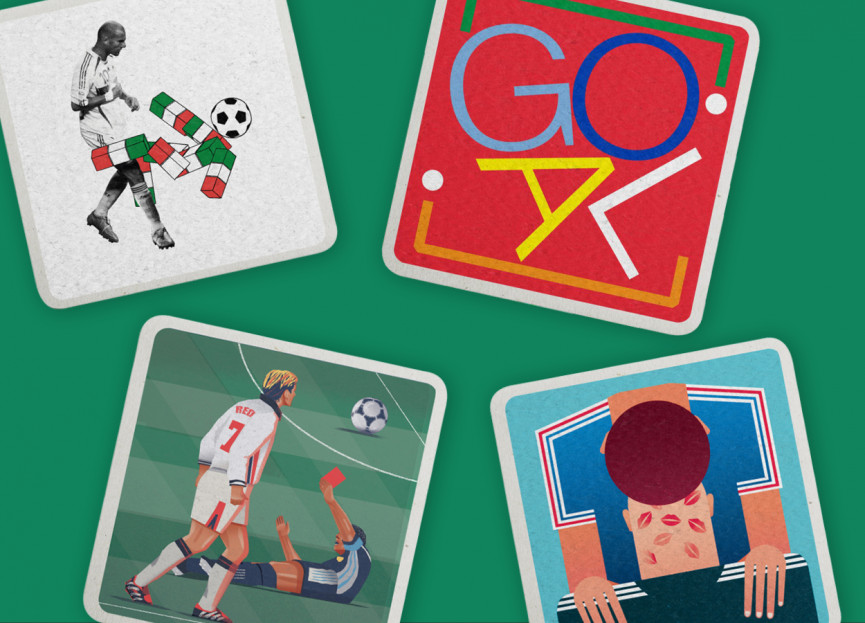 Weird World Cup beer mats (£10)
Rivaldo's diving masterclass at the corner flag, Korea/Japan 2002. Zidane's baffling headbutt, Germany 2006. Diana Ross's magnificent penalty fluff, USA '94. Pop an HDMI cable into Hyde's mind, select the file named "beloved memories NEVER DELETE" and this is what you're screening. These historic events have been immortalised, by 20 class illustrators, on a collection of bright and brilliant beer mats. First one to leave a ring of Neck Oil on Zizou's face wins a spot in our "seek vengeance asap" headspace, though.
3. The Beguiling Ball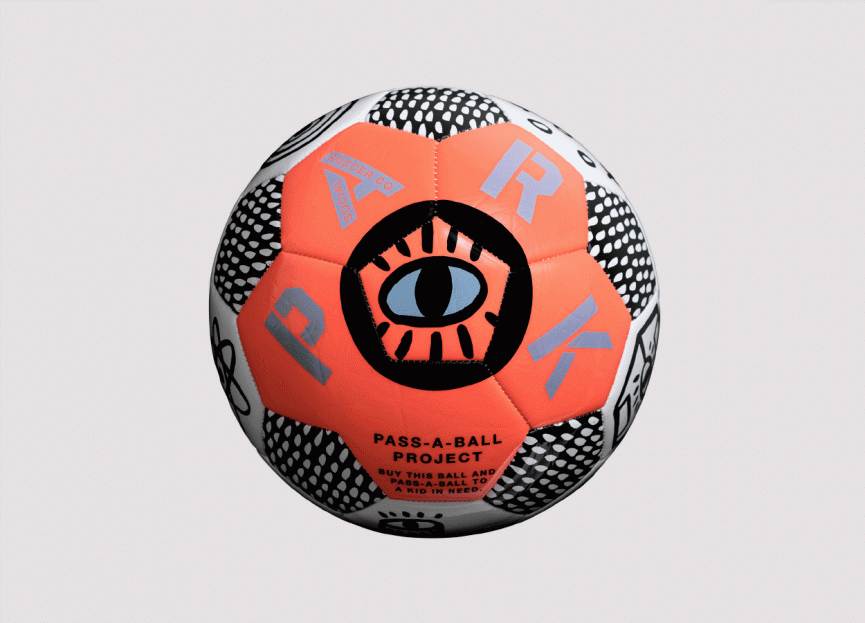 Park SSC P-A-B Futsal 'O' (approx. £22.86)
Despite your piston-like right foot quivering with a desire to hoof this ball, we declare it too nice to ever dirty, let alone feel the force of your toe-poke. Nice, not only thanks to those hand drawn Haring-esque illos inspired by street football culture, but also thanks to the fact that with every ball purchased, another will be passed to a child in need (4,500 and counting). Park SSC is a damn worthy and dead brilliant cause, so check them out, cough up for a ball, and house it on that "arty" shelf where you keep your fancy books and trendy knick-knacks.
4. The Evocative Photo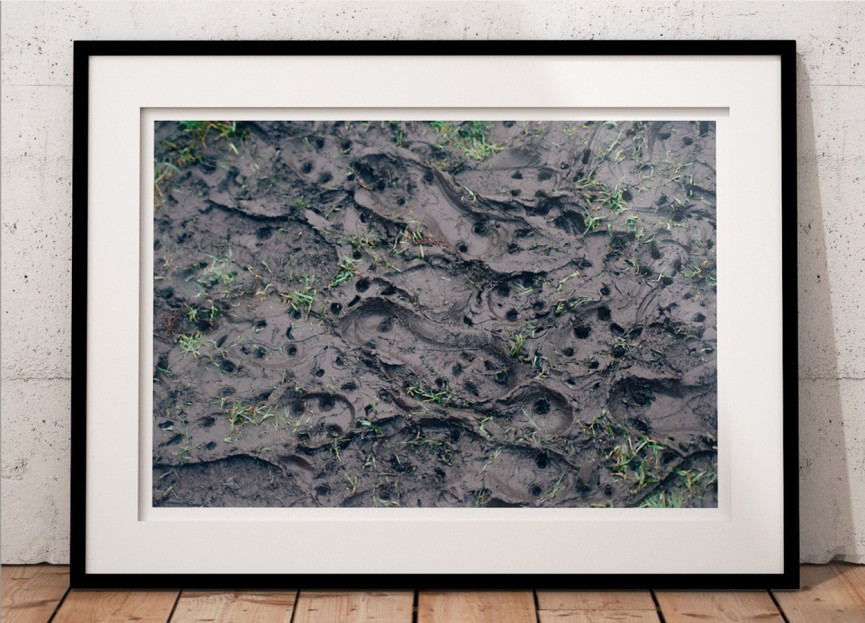 Cornish Sunday League (£40)
"But sweetheart, darling, can't you hear the echoes of 22 warriors – 22 legends – bravely laying it all on the line, shedding blood, and baring their souls for the goals? Can't you feel it?" you reason, as you hang what is essentially a load of West Country mud above the mantlepiece. But what glorious, evocative and almost certainly bound-for-"your little man shed in the garden" West Country mud it is! Lovely little football mag Pickles stock this among other items of impeccable taste.
5. The Human Hardback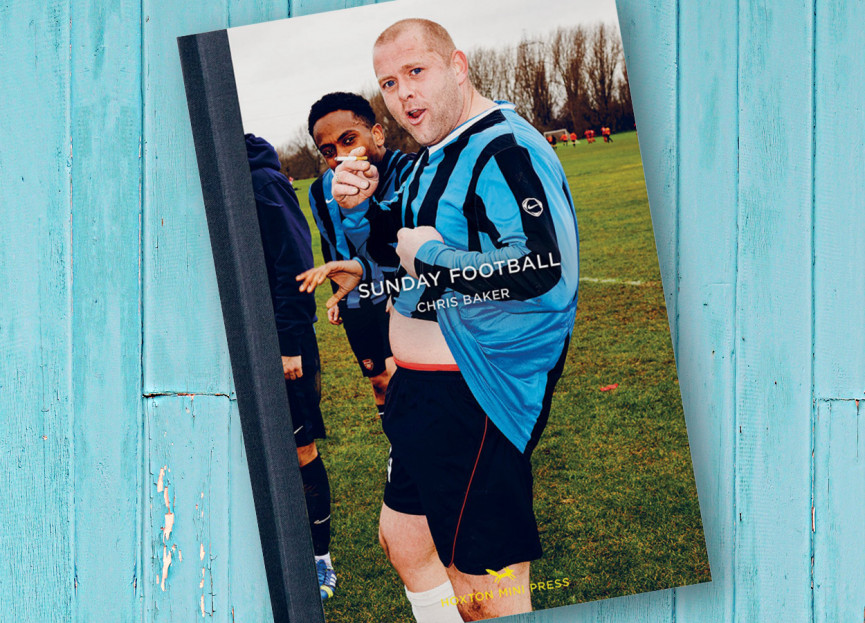 Sunday Football (£14.95)
East London indie publishers Hoxton Mini Press describe photographer Chris Baker's two-year project as "a love letter to Sunday League football". One that's scented with fag ash, stale beer and the unique sweetness of changing-room damp. After injury forced Baker out of his beloved Sunday games, he began hugging the sidelines of Hackney Marshes' pitches, collecting photos and quotes that've come, collectively, to epitomise the realness and raw beauty of the amateur game in London. Glue this to your coffee table.
Related Reviews and Shortlists