ShortList is supported by you, our amazing readers. When you click through the links on our site and make a purchase we may earn a commission.
Learn more
Ever felt like pushing the boat out with a date idea but been frightened of ruining your chances before you've even had a chance to meet each other? Fret no longer: here are the experts' verdicts on some adventurous date pitches.
1. Immersive Game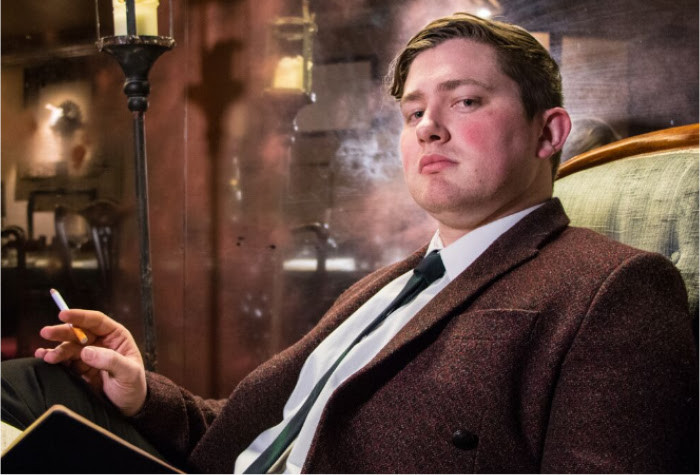 Why you're wavering: You've always had the gift. Pointing randomly at the screen and barking "it was him!" eight minutes into any episode of Diagnosis Murder? It just feels so right. But the last time you saw a murder mystery kit was the early Noughties, and you're struggling to remember if they've shaken off the stuffy image since then. The last thing you want is to invite your hot date to a damp room with 16 blokes called Ian who smell of pickled sardines and pickled regret.
Where to go: Murder at the Library: A Classic Murder Mystery Dining Experience (WC2). It's got a vintage vibe but is also self-aware and fun.
Eugénie's verdict: "Taking part in a game is active, not passive, so you can see how your date is interacting with you and how they think. You might even see a bad side – maybe they don't like to lose, or they get nervous or annoyed – and that can be really illustrative."
2. Dining In The Dark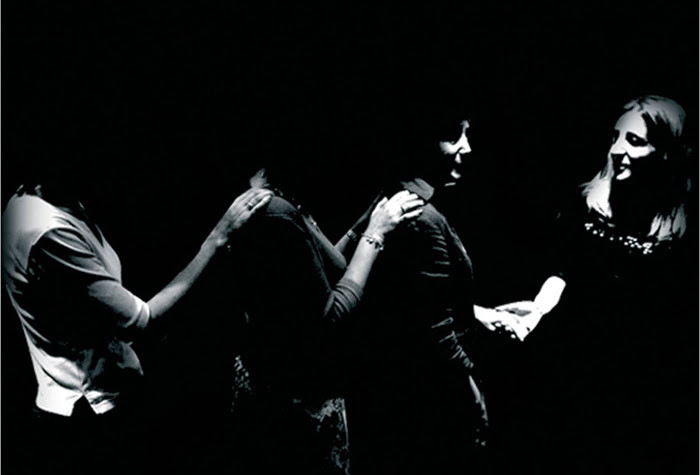 Why you're wavering: You would love to get to know the real them rather than spending another sluggish evening sipping a Negroni and small-talking about KPMG's internship programme. That said, you're scared they'll find the idea weird and call it a day before you've even had a chance to meet.
Where to go: Dans Le Noir? (EC1) is the best in the game. The whole space is kitted out to be safe – no comedy bananas to slip on or hidden booby traps to be struck down by – and the staff know what they're doing. You can relax into the experience and let the undertone of strangeness push the conversation in bizarro directions.
Didier's verdict: "The way they answer is very interesting information about them in itself – some people will say no I don't want to, but others will say yes I would love to. The eagerness is indicative of their nature. It's a great experience – when there, you're not disturbed by appearance; you are obliged to concentrate on the words."
3. Ice Skating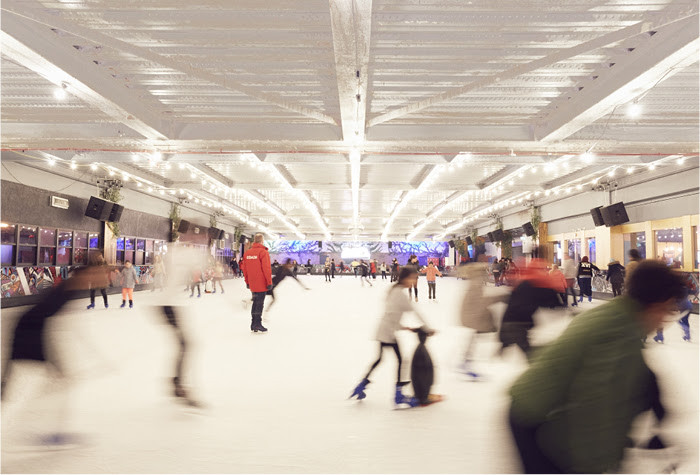 Why you're wavering: Ice skating has a lingering aftertaste in your memory that's a bit off. The rinks you went to as a kid sucked: if you weren't scrambling around trying to get up, then you were… no, wait, the whole time was spent on the floor. But maybe this could be different. You could nail the graceful type of ice skating your heart yearns for, like two characters gliding over a frozen lake in the movies, or David Seaman on Dancing on Ice.
Where to go: Queens: Skate-Dine-Bowl (W2) is an old-school rink that's had a refurb and now comes with damn fine MEATliquor grub 'n' cocktails for afters. Simply pirouette your way to the bar when you're done and shout out your order ("one patty sandwich please barkeep, and hold the fries… between my gnashers! Aha!") to receive instant post-skate gratification.
Eugénie's verdict: "I'm not sure it can spice things up or bring different elements to the conversation. I don't think it can really spark people to act differently, or allow you to get to know how the other person thinks."
4. Planetarium Show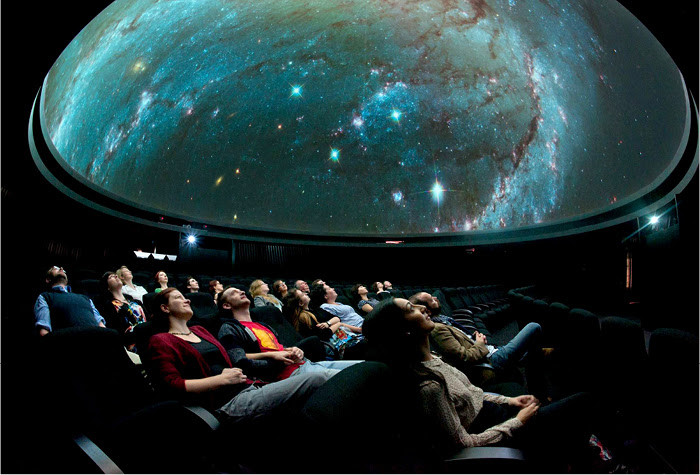 Why you're wavering: Going to the planetarium feels pretty tame, admittedly. But look mate, the Berghain's not exactly on the blower every night begging you to come down, and it could make for a really magical experience if all goes to plan.
Where to go: London's not usually the best place to stargaze thanks to all that pesky light pollution, but somehow the maritime masters at Royal Museums Greenwich (SE10) cut through all that to reveal the full glory of the heavens.
Didier's verdict: "People can have very different reactions in front of the planets. You can show the dreaming part of your mind, but you can also be rational and precise, like a scientist trying to know the interactions between the planets and how the atmosphere works. The way your date reacts can show you what type of mindset they have."
5. Hot Tug On The Thames Why you're wavering: There's going to have to be some very carefully constructed wording to get the messaging right on this one, and that's before the risk that it's more of a stag-do suggestion than date fodder.
Where to go: Obviously it's less appropriate in the cold, but one to bear in mind for warmer seasons or particularly brave autumnal days. HotTug does services from Angel or West India Quay – it don't come cheap, but it's worth it if you really fancy something different.
Didier's verdict: "It's a no for one reason: you cannot escape. If you don't feel it's going well you're obliged to stay. There's an old saying that if you want to really get to know someone just spend a week with them on a boat – by the end you will be the best of friends or worst enemies. It doesn't work so well for a first date."
(Images: Simon Isles)
Related Reviews and Shortlists