From dandruff and thinning hair to dry skin and post-shave itchiness, we all have some sort of grooming issue that plagues our daily routine - even if we are using the best hair dryers and the like on the market. So we've recruited our friends from Murdock London to tell us how to solve these gentlemanly dilemmas.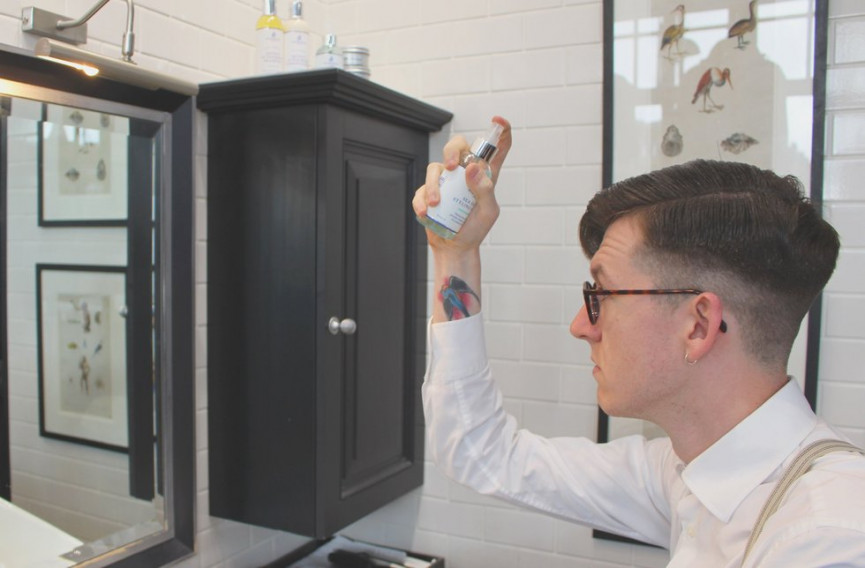 How to make hair look thicker
Sea Salt Spray is by far one of our most popular products. It creates a new-found texture and a level of grittiness which helps to build a natural volume and make hair look thicker. You only need to apply a few sprays to towel-dried hair which will go a long way to prevent your style falling flat throughout the day.
It's also 2016 and men really shouldn't be afraid of using a hairdryer at home. Blow-drying goes a long way in creating volume. Two minutes with the hairdryer in the morning will help your style last so much longer. Use hot air to help shape your style and then switch to a cooler option to help set the shape.
Lastly, applying dry/matte hair products will help to create a sense of fullness. They generally offer a slight, natural shine as opposed to water-based/wet-look products that can make hair look even thinner than it is.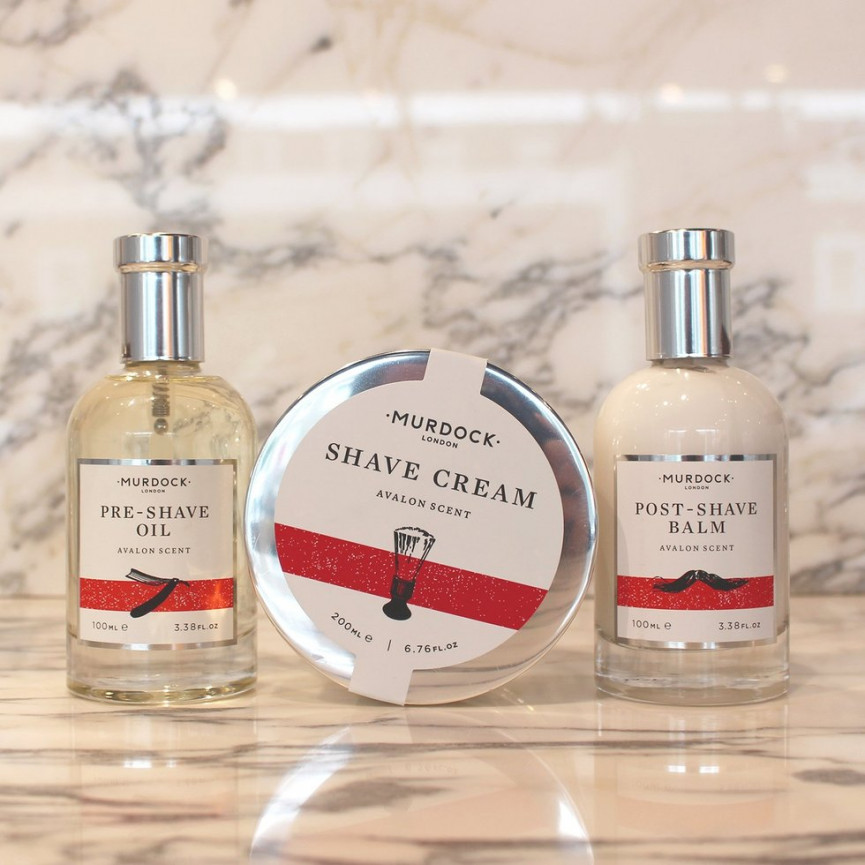 How to stop post-shave itchiness
After shaving, cool your skin down with a cold flannel for a few moments and rinse away any soap residue. Apply a liberal amount of post-shave balm at this point to soothe your freshly exposed face. A good balm will calm and moisturise the skin and contribute to sealing pores which open during your shave. The addition of menthol in our unique formula helps to further refresh and take away any lingering sting.
If you happen to have nicked yourself with your razor (it happens to the best of us), dab directly on the cut with an alum bar to help instantly seal the wound and provide antibacterial protection.
We shouldn't need to tell anybody who's seen Home Alone, but do at this point avoid the temptation of applying cologne to your freshly shaved face. Aim at the back of your neck – always!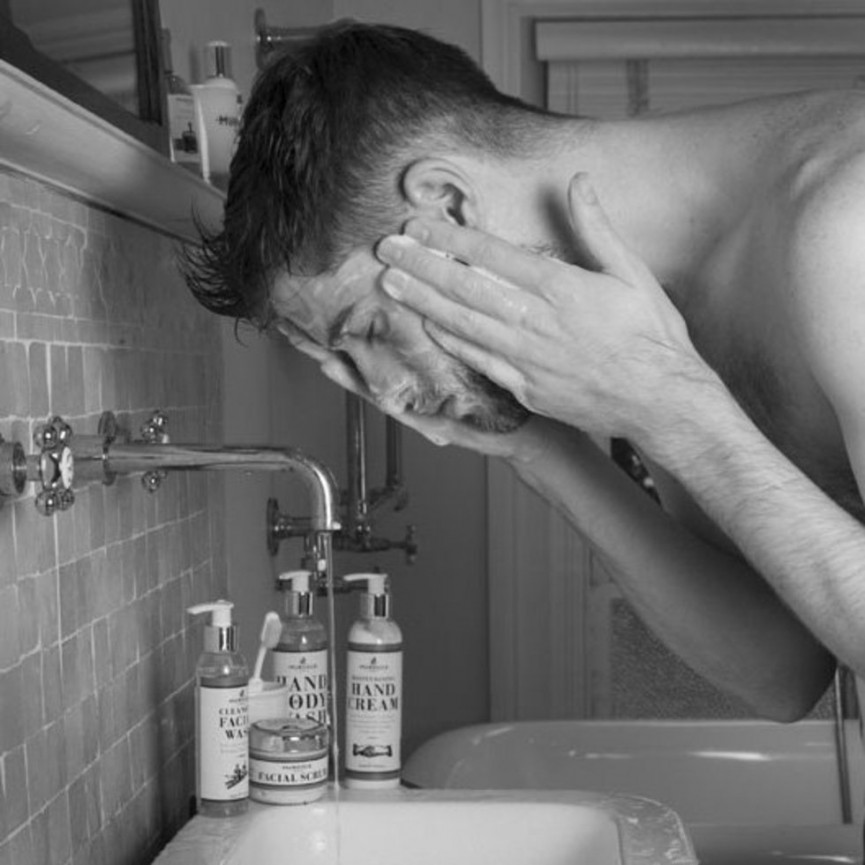 How to battle dry skin
To care for dry skin, ensure that you apply a good moisturiser daily after using a face wash. This will go a long way in keeping any sensitive and damaged areas feeling smooth and relaxed. Our moisturiser contains essential vitamins and active ingredients that hydrate, regenerate and protect skin. A little can go a long way, be sure to rub between and then across your fingertips and always apply upwards against the skin to effectively uplift and absorb.
Just a single morning application of a facial scrub per week can also effectively clear your skin and provide the surface with a reinvigorating boost.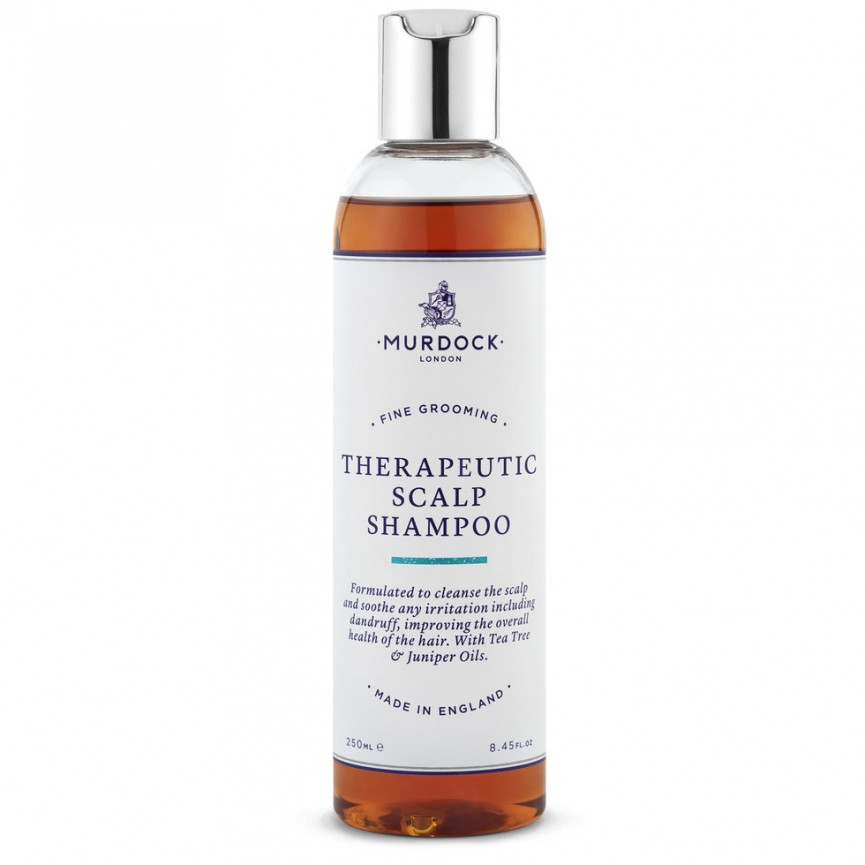 How to get rid of dandruff
Try introducing a specialist shampoo to your shower regime. Not all shampoos are created equal and our (Shortlist Award winning) Therapeutic Scalp Shampoo contains a blend of natural, calming oils that sooth and remove flakes whilst providing further protection to your scalp.
One of the main benefits of using a more natural shampoo is avoiding the harsh chemicals that can be commonly found in anti-dandruff products. Whilst offering your scalp light relief, many high street shampoos can only do so temporarily. Their aggressive ingredients can provoke the sensitive tissue on your scalp, resulting in dead skin cells developing and influencing dandruff flakes to resurface.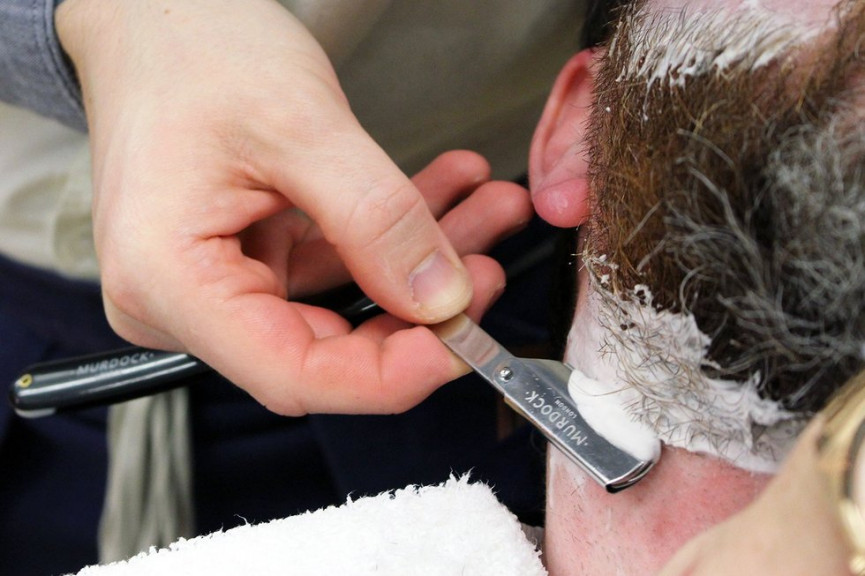 How to properly maintain your neck beard
One of the most frequent concerns our bearded clients have is how to establish a more refined shape once they have grown their facial hair out. To cut a cleaner, sharper neckline you should try shaving with a straight razor. With one blade, a straight razor provides the skin with less irritation whilst also cutting sharper and more precisely than electric clippers.
Remember to apply a pre-shave oil before shaving to soften your facial hair and sufficiently prepare the skin for the razor's edge. This will allow your razor to glide, not drag, across your face. Proceed to shave along a natural curve right up to the bottom of your ears for an appealing finish. You want to be stretching your skin with your fingers behind the blade to expose the hair as best possible.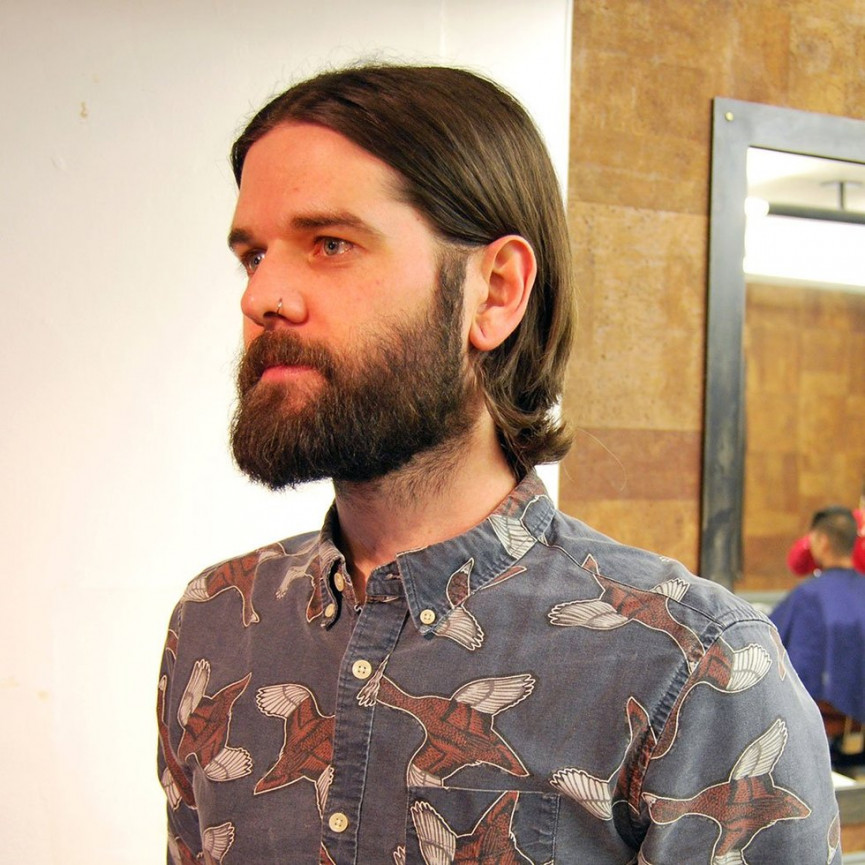 How to look after longer hair
The longer hair gets, the more susceptible it is to looking limp and lifeless, so do use both shampoo and conditioner regularly. The longer your hair is, the finer it becomes at the tip too - therefore more prone to tangling and dryness. For anybody looking to sport longer hair this summer, conditioner will soon become your saviour to upkeep a smooth, silky texture.
The best finishing products to use on long hair are crème waxes (such as our Hair Play) which help to control frizzing and provide a soft, lightweight texture and a natural shine. They also add further weight which can help to keep your style tucked back. Remember to regularly brush or comb long hair too to help maintain a voluminous natural shape. At home it's best to use a brush because they work well to smooth out hair cuticles and don't pull as much as combs.
If your hair is long, that means it's been hanging out of your scalp for a long time. It's getting on in hair age terms so will need some extra special TLC. You'll still need regular trims and tidy-ups from your barber to keep it healthy. Broken ends (the man's version of split ends) need to be got rid of as a hair can split all the way down to the root if it's not cut.