ShortList is supported by you, our amazing readers. When you click through the links on our site and make a purchase we may earn a commission.
Learn more
Starbucks is going to charge you for paper cups – here are 10 eco-friendly cups to use instead
Hot coff coff, cool workspace, clean conscience By now, you'll have probably learned the hard way that drinking your flat white from a paper cup is pretty much the most family-shaming, reputation-destroying sin you can commit in 2018. An act of enviro-treachery that'll earn you dagger eyes from every single passer-by, total abandonment from your loved ones, utter social destitution, and worst of all, will see you squander an opportunity to save 50 pence on your coff coff. You monster. You absolute monster.
But really, fair play. We all saw that episode of Blue Planet, where Our One True Lord and Spiritual Saviour Sir David Attenborough (momentarily) convinced us to never again let an item of plastic pass through our hands. But the stats, dear lord the stats, for how many coffee cups we lob in the bin will have you publicly flagellating too. We trash three billion of the things in the UK every year, a whole bunch of which aren't recyclable, thanks to the polyethylene that makes them waterproof. Oh dear god, you're right, that's not just a distinct aroma of Americano you're fruitlessly trying to scrub from your hands, but the blood of the environment too.
Starbucks has cottoned on to all of this, and the coffee chain is just about ready to take serious steps to deter you from adding more cups to that seemingly endless pile. From 26 July, it'll cost you 5p for each takeaway cup you use, at all - yes, all - of Starbucks' 2,950 UK branches. You already save a chunk by bringing your own cup, but now the onus is shifting.
"Extending this to all our stores across Britain is an exciting step and we're hoping this charge will remind customers to rethink their use of single-use plastic as it has with plastic bags," said Martin Brok, president of Starbucks Europe, Middle East and Africa, with the company adding that money raised from the 5p charges will support "recycling and sustainability efforts" with environmental charity Hubbub.

Luckily, redemption is but a quick click and a credit card dent away. Given how woke we've all become to the ecological impact of our three-to-five-a-day caffeine habit, now, more than ever, is the time to invest in a reusable coffee cup. And we've found ten of the coolest, best-looking ones your dosh can buy. So take a look, cough up, and go save the planet, one long black at a time…
Best travel mug
2020: fantastic reusable cups that will help you stay eco-conscious.
The extremely hip one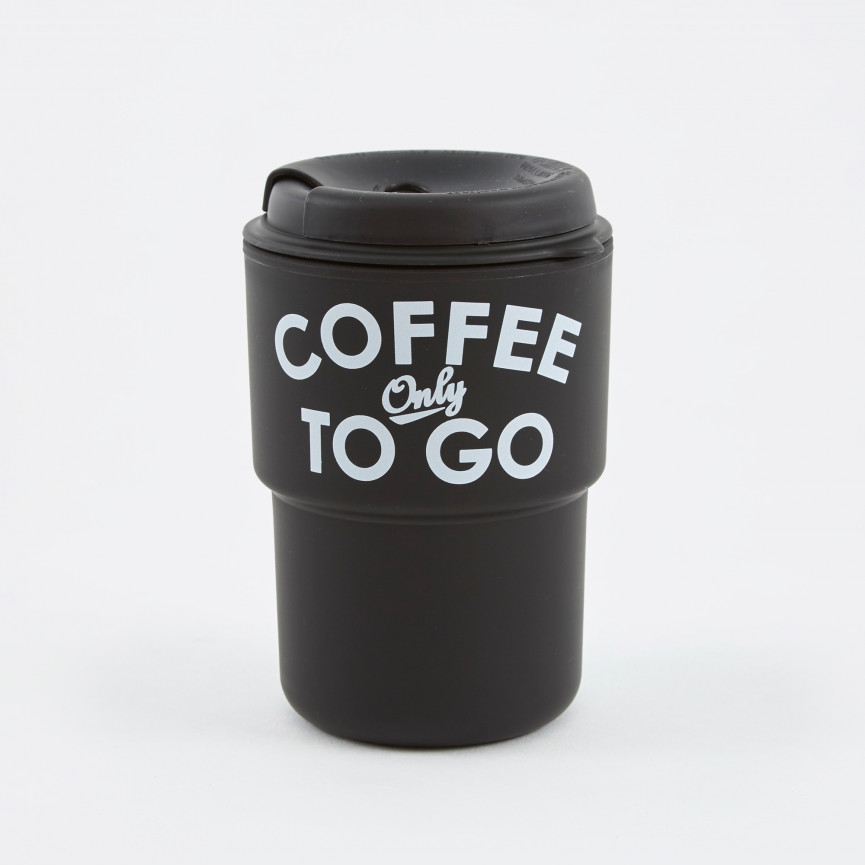 Blue Chip 'Coffee Only To Go' Tumbler
Tokyo-based Blue Chip's double-walled caffeine vessel is lightweight, drop-proof, and won't look out of place when paired with your packet-fresh Carhartt chinos and Stan Smiths. £23; goodhoodstore.com
The truly indestructible one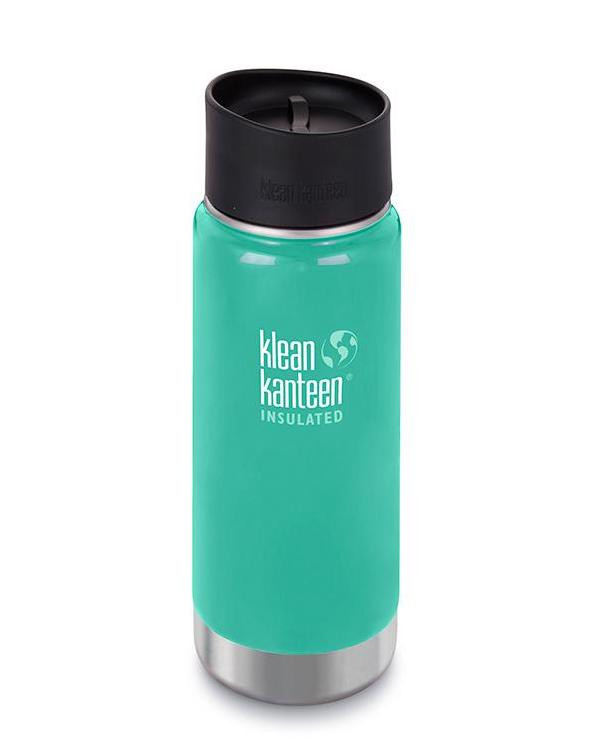 Klean Kanteen Insulated Wide 16oz
Oh boy, if coffee cup tech is 'your thing', prepare to feel the shudder of satisfaction trickle down your spine. This guy's got a leak-proof 'Café Cap 2.0' up top, 'Climate Lock' insulation all around it, and the probably very impressive 'Klean Coat' finish, which makes it four-times more durable than their previous models. £27.95; kleankanteen.co.uk
The deceptively cheap one Primus Commuter Mug
Less than a tenner, this one. That's so cheap you might as well buy a new one every time you get a coffee! Oh no wait that's the opposite of what this is isn't it… £9.55; alpinetrek.co.uk
The properly dad one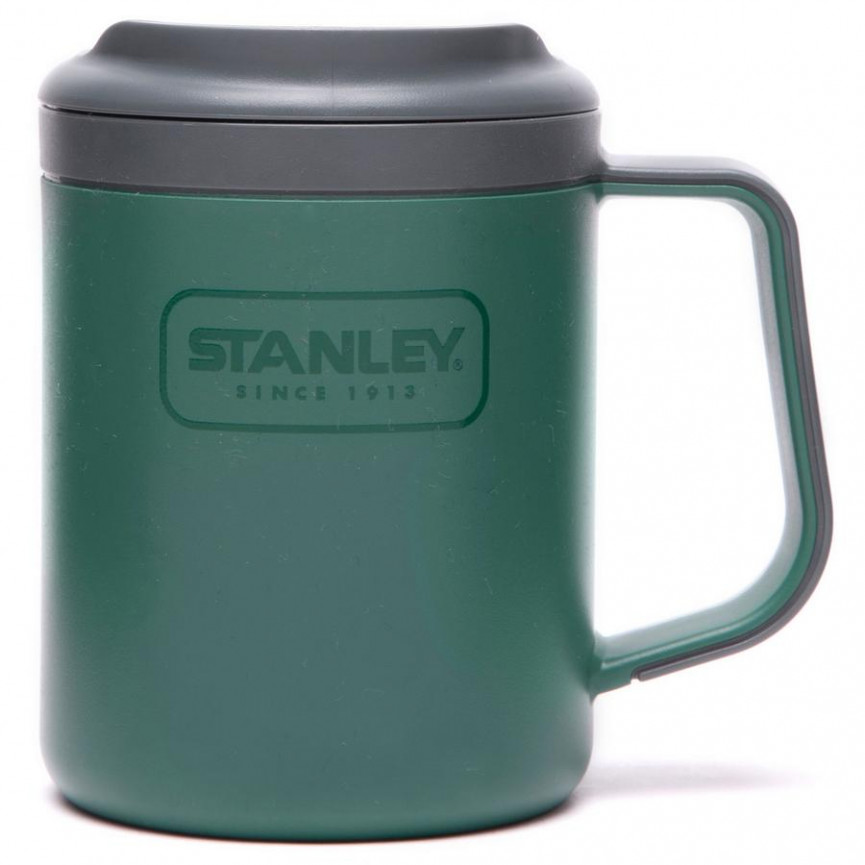 Stanley Recycled Camp Mug
Very 'yer Da's garage'. A hero brand, in its hero colour, but made from 100% recycled plastic. At least two thumbs up from us. £12; blacks.co.uk
The fully customisable one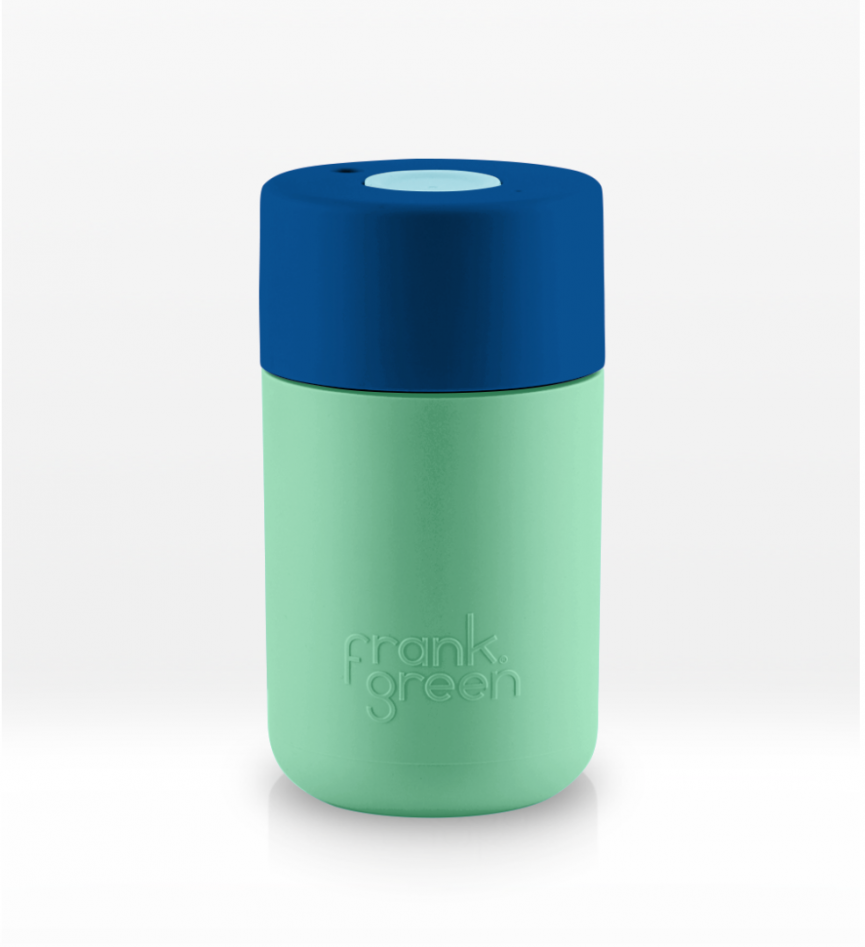 Frank Green SmartCup
Designed and made in the epicentre of hipster coffee culture, Australia, get on this site and spend the rest of your working day choosing what colour to make your base, lid and button. Endless, potentially HR-able fun. £19.99; frankgreen.com
The classically designed one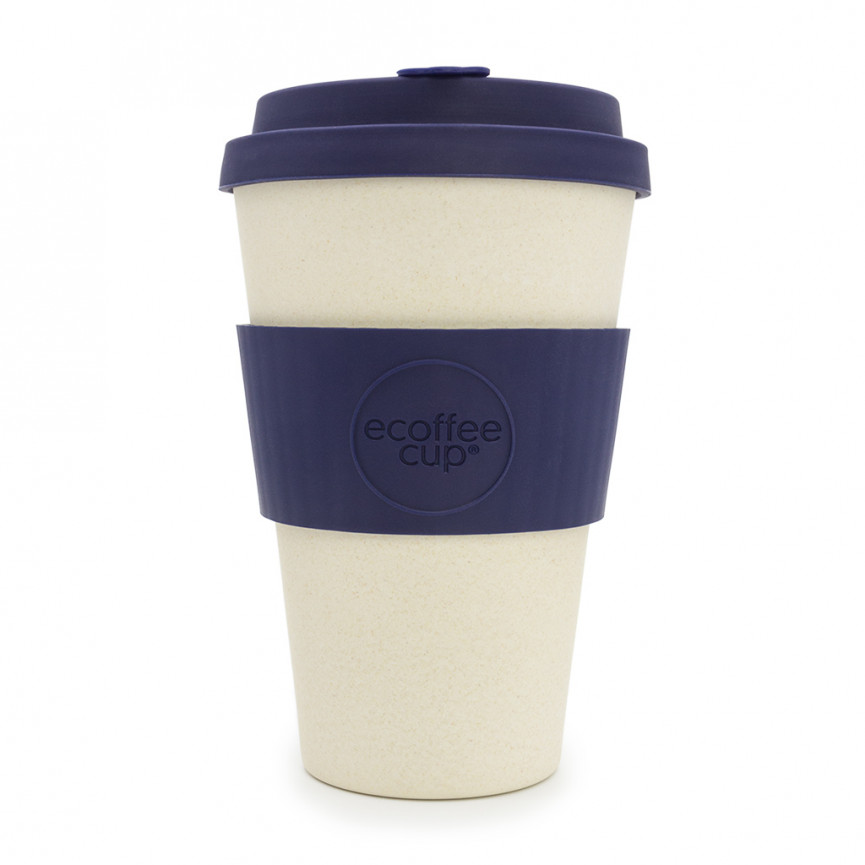 Ecoffee Cup Blue Nature
It's made with sustainable and naturally sterile bamboo fibre, which, as long as it's not causing the last three pandas on Earth to starve to death, is very OK with us. £9.95; ecoffeecup.eco
The doubly environmental one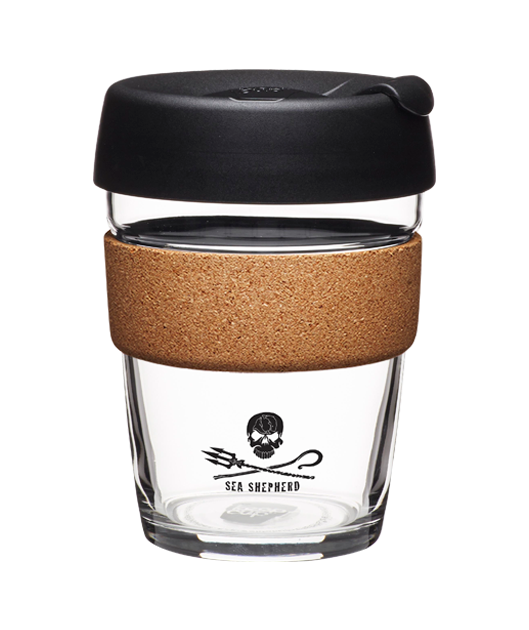 KeepCup Sea Shepherd Brew Cork Edition
Not only are you vastly reducing your landfill imprint when you buy this classy cork'n'glassy cup, but as it's a special edition collab with Sea Shepherd, the very very good ocean conservationists, you'll be helping rescue the sea from one day looking like a giant blue bin, too. Double the good feelings! £19; uk.keepcup.com
The slickly Scandi one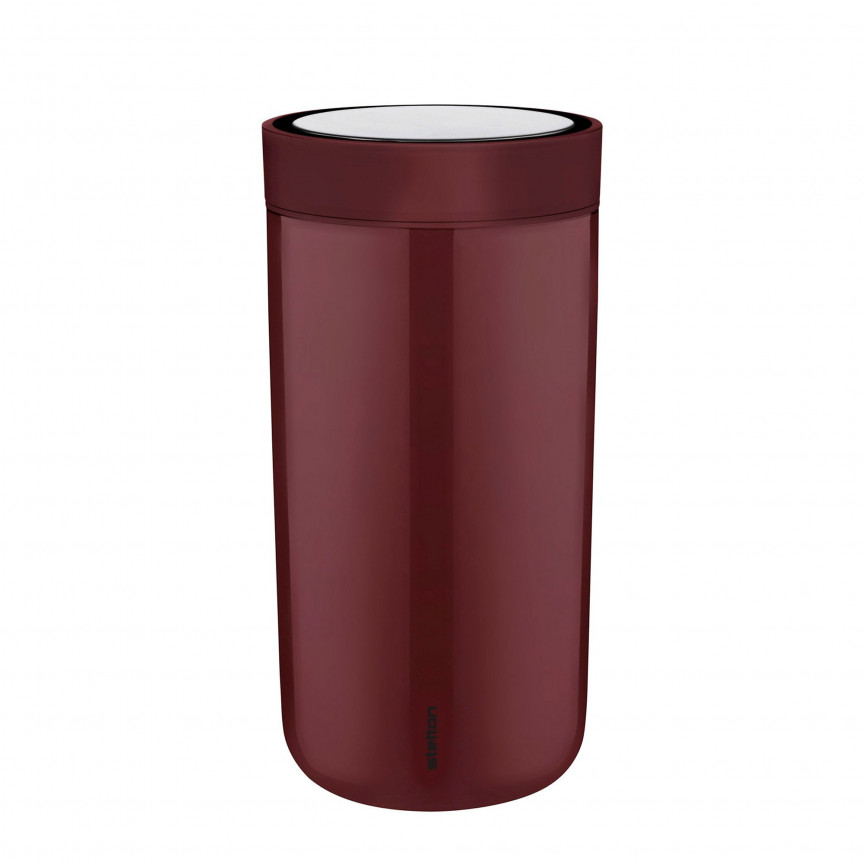 Stelton To Go Click Mug
Danish homeware trend-setters and one of Scandinavia's best-known design brands Stelton have made a state-of-the-art doozy here, with 360-degee drinkability like there's no lid on there at all. £24.95; skandium.com
The all-out adventurer one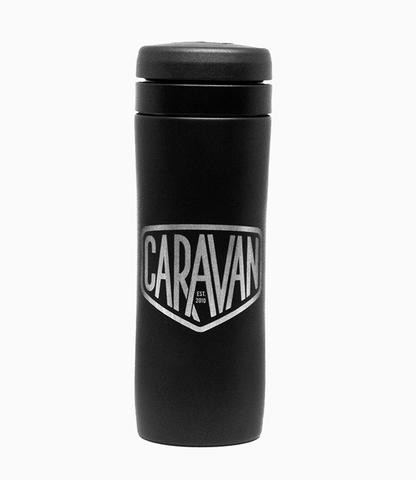 Caravan Espro Travelpress
Not just a cup, but an all-in-one French press too, so you don't even need to go to the coffee shop to get your fresh brew. Incredible. It's made in collaboration with brunch and bean kings Caravan Coffee Roasters too, and they absolutely know what's up when it comes to the brown stuff. £37.50; caravancoffeeroasters.co.uk
The super futuristic one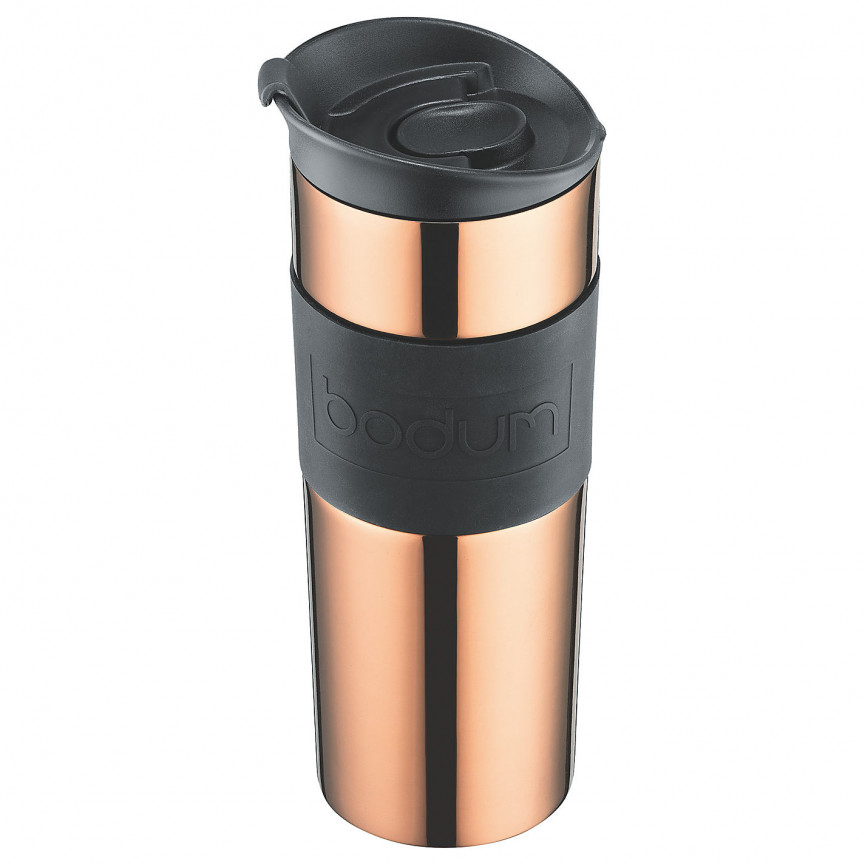 Bodum Travel Mug (Copper)
Like getting your caffeine hit from one of C3PO's body parts. And who doesn't want that? Not us, buddy! We want that sooo bad! £20; johnlewis.com
Related Reviews and Shortlists