ShortList is supported by you, our amazing readers. When you click through the links on our site and make a purchase we may earn a commission.
Learn more
Liverpool. Former European Capital of Culture, footballing epicentre, birthplace of a quartet of mop-haired musicians who got sort of famous in the sixties, and an architectural haven for those seeking something they can trace back through time. This much you know.
What you may not, however, is that since having huge sums of cash pumped into the surrounding area a decade or so ago, a foodie scene has emerged that puts most cities to shame.
Here are 20 eclectic haunts well worth seeking out.
Words: Mike P. Williams
TriBeCa, 336-338 Smithdown Road, L15 5AN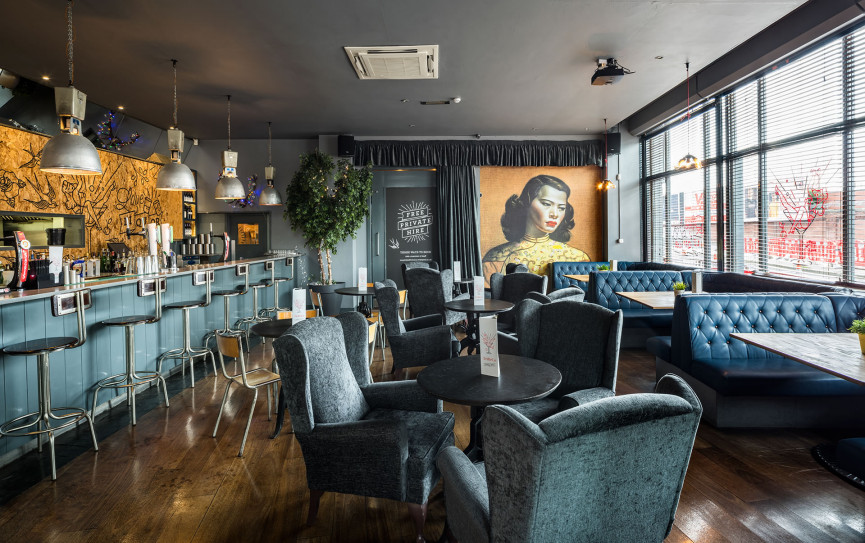 If you're after top-notch pizza and a heady atmosphere then you've come to the right place. Stone-baked bases and fresh toppings will catch the eye, but you'd be foolish not to leave room for the moreish desserts. Sync this all with a hefty cocktail selection, live sports and supremely laid-back atmosphere, and you've got a slice of the good life.
Booking Details Here: Tribeca Liverpool
---
Camp and Furnace, 67 Greenland St, L1 0BY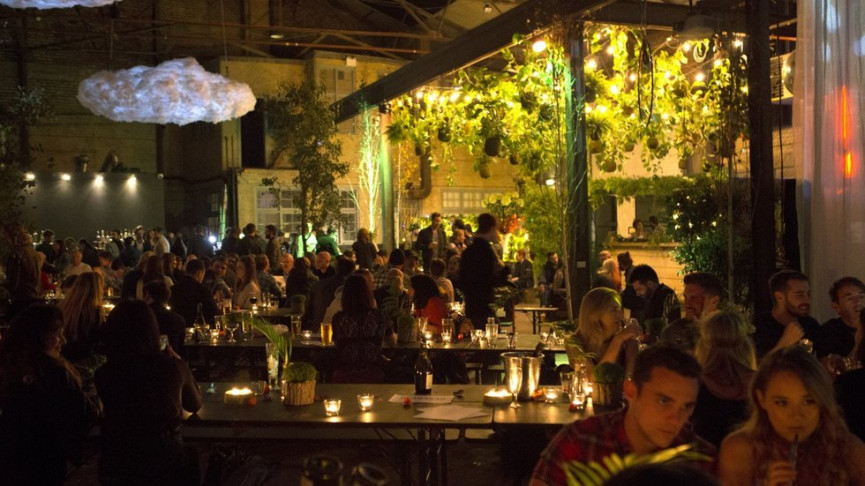 A quirky converted warehouse sat a 15 minute walk from The Albert Dock, Camp & Furnace does a lot of things. It's a restaurant, bar, indoor festival site, gig venue, pop-up event space, conference location and more. Regular events include Friday Night Furnace, a deal-laden evening featuring live battling pianos and a silent disco, and the Sounds Familiar music quiz.
Booking Details Here:Camp And Furnace
---
Almost Famous, 11-13 Parr St, L1 4JN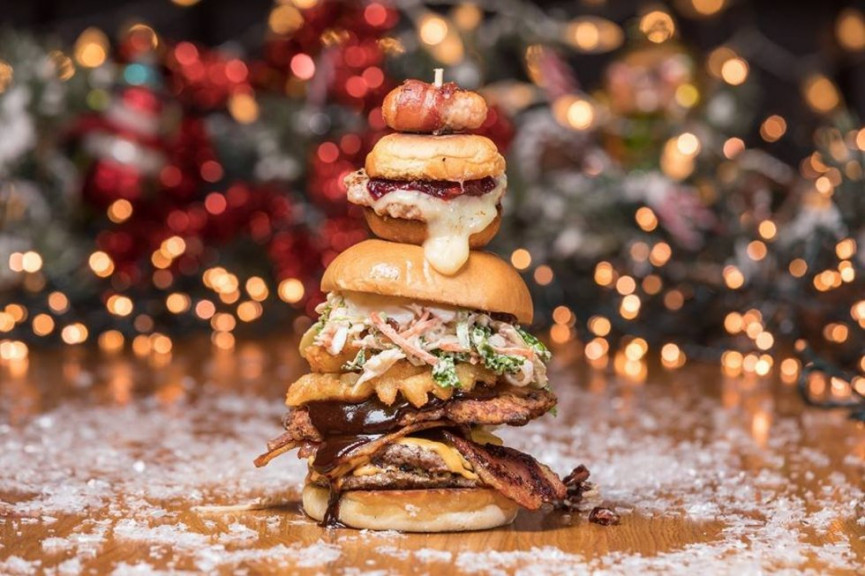 Arguably the best burgers in town, but don't take our word for it. At one time this turn-up-and-dine eatery was only open on select days but the good news is it now serves the juiciest meat patties all week long. It also caters especially for local carnivores with the This Is Liverpool stack, a double cheeseburger with chicken and chips, chip shop curry sauce and "wonder onions"…
Booking Details Here:Almost Famous Burgers
---
Oh Me Oh My, West Africa House, 25 Water St, L2 0RG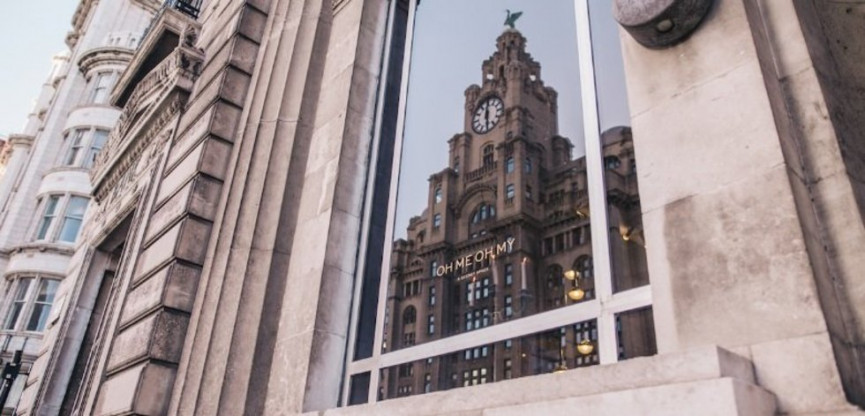 While its grand tea house interior (the venue is built inside a former bank – though it shouldn't do too much damage to your own account) is pleasantly airy, it's the exclusive rooftop you'll be heading to for a relaxing daytime feed while taking in the best view of the city's Grade I listed Royal Liver Building. While it's generally a daytime venue, there are "secret sessions" on evenings and weekends, revealed only on their website.
Booking Details Here:Oh Me Oh My Liverpool
---
Yukti, 393 Prescot Rd, L13 3BS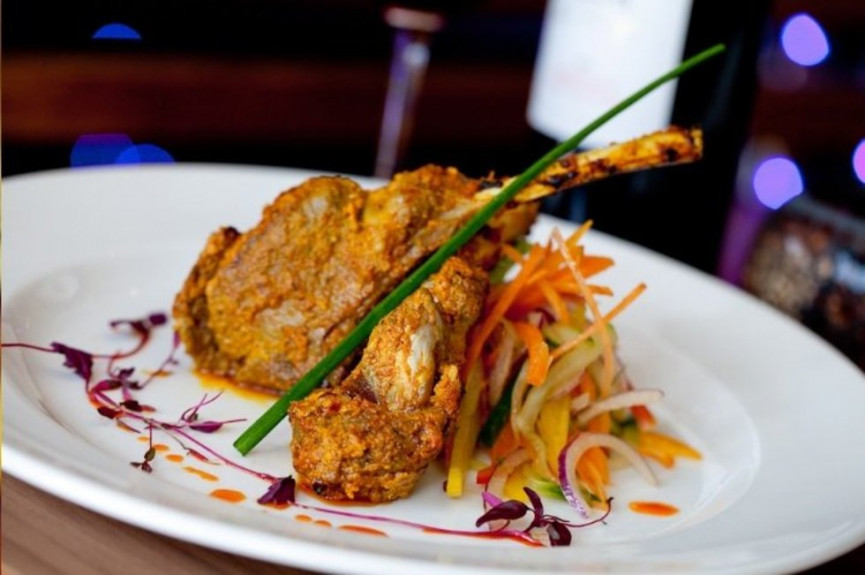 When you visit Yukti you aren't just going to experience the authentic South Asian cuisine – you're there to get a sense of the skill and artistry that goes into cooking. Situated just outside of the city centre – meaning a short taxi ride is probably on the cards – lies one of the city's finest Indian restaurants. With moderate yet beautifully presented portions, the ambience is perfect if you're heading out to celebrate in a sizeable crowd. They've also expanded into another location on Renshaw Street, focusing on street food.
Booking Details Here:Yukti
---
Neon Jamon, 12 Smithdown Place, Liverpool L15 9EH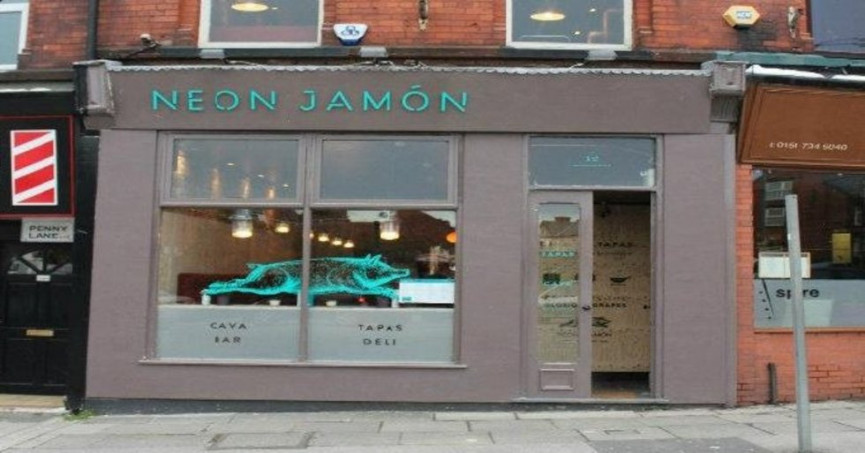 You'll be stuck for choice with their two city centre locations, but the one just minutes from the Albert Dock is ideal for city dwellers. It may not be much to look at from the exterior, but inside is a warm and welcoming place that'll send your senses into overdrive with the incredible Catalan-inspired tapas, wines and cavas on offer.
Booking Details Here:Neon Jamon
---
Lucha Libre, 96 Wood St, L1 4DQ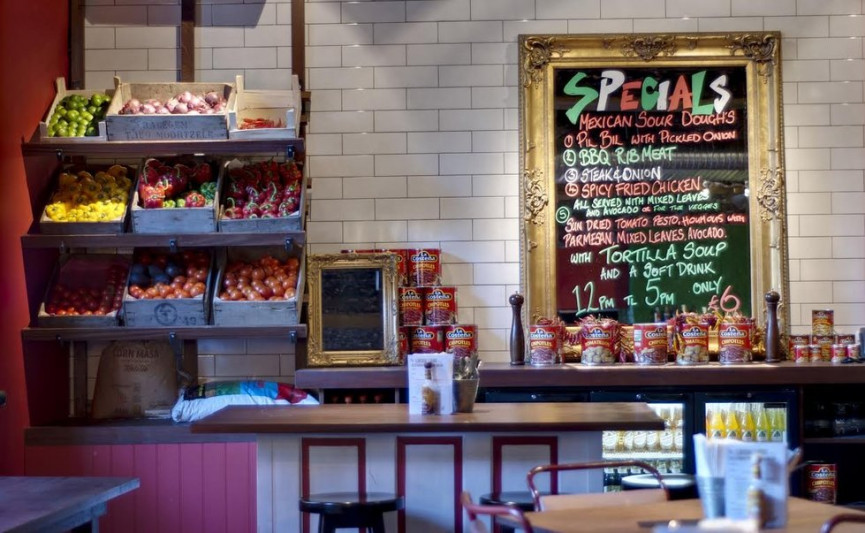 The tastiest Mexican (NOT, as they go to great pains to point out Tex-Mex) street food in the most convenient of locations, Lucha Libre's vibrant and chilled out premises is literally a stone's throw from Liverpool's FACT, so is perfectly situated for a pre or post cinema trip. Quesadillas, tacos and burritos abound, without a donkey or sombrero in sight.
Booking Details Here:Lucha Libre
---
Mowgli, 69 Bold St, L1 4EZ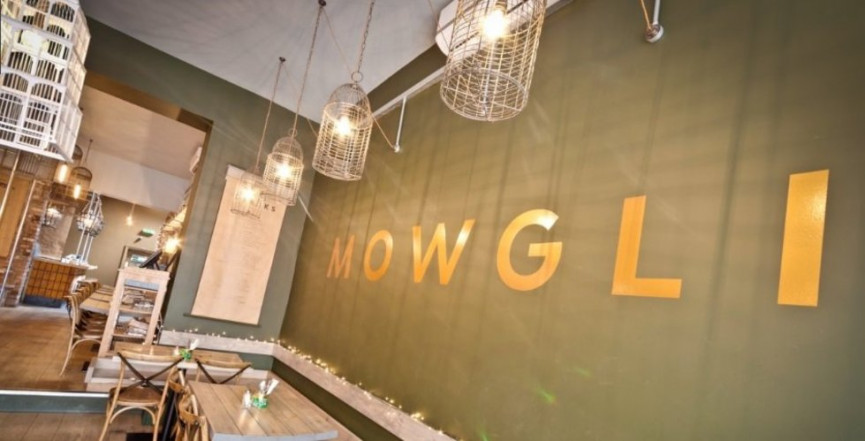 Asian street food in its simplest, tastiest form, Mowgli was founded in 2014 by Nisha Katona and prides itself on healthy, vegan dishes. It's a place that's convenient to nip into for on-the-move food, with a minimalist but friendly interior offering visitors an appropriate place to indulge on as little or as much as required.
Booking Details Here:Mowgli Street Food
---
Red's True Barbecue, 51 Hanover St, L1 3DN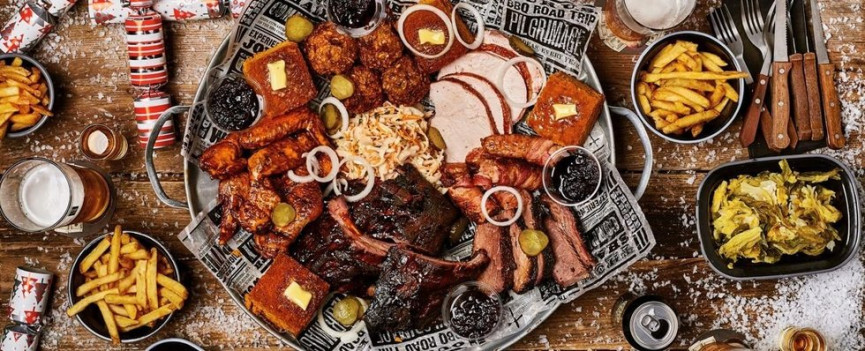 For the carnivores out there, Red's is a popular meat haven with Scousers, as you step into its BBQ house and inviting American aesthetic. From the Donut Burger to giant sharing platters of succulent ribs, everything served here is cooked to perfection. Vegetarian visitors are in for a night of, er, loads of side dishes - this place is committed to its meat.
Booking Details Here:Red's True Barbecue
---
Matou, Georges Parade, Pier Head, L3 1BY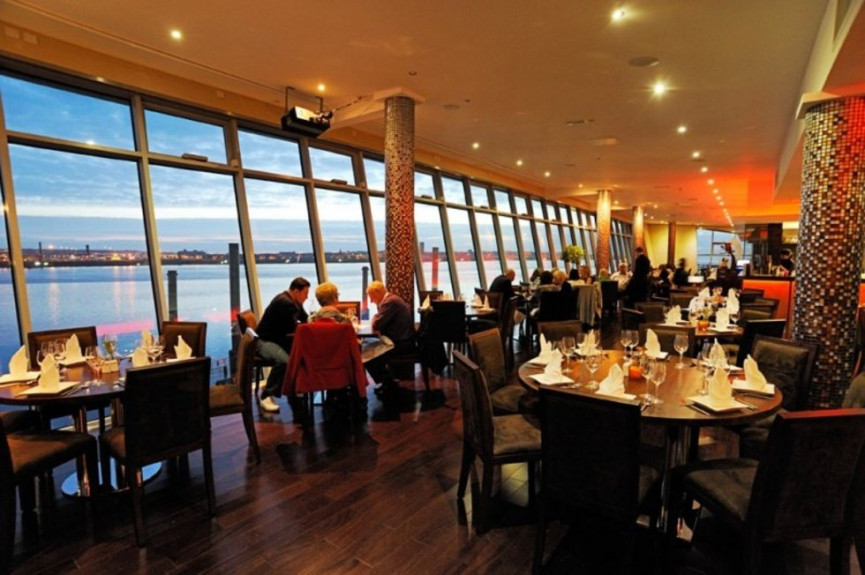 Boasting visually stunning Thai food with excellent waterfront and inland views, Matou is Asian cuisine with a touch of class. Situated on the second floor of the Ferry Terminal, its meticulously prepared menu is complemented by the airy, swanky interior that'll certainly give any visitors an upscale experience in more ways than one.
Booking Details Here:Matou
Etsu, 25 The Strand, L2 0XJ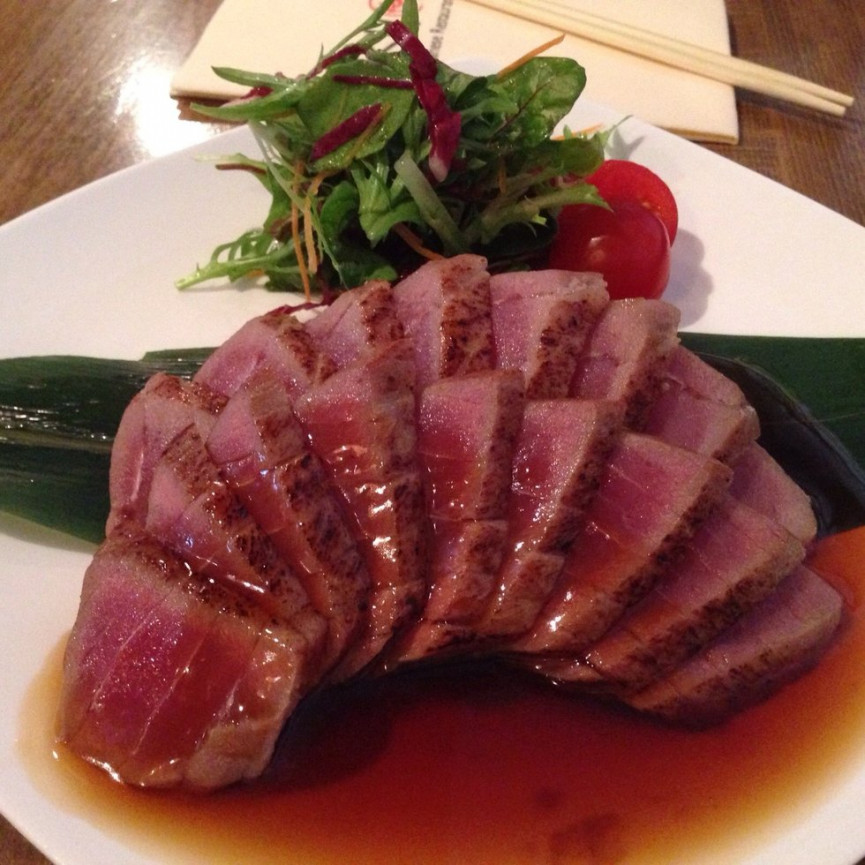 Got a thirst for a fresh, authentic Japanese style food? You can't go wrong with one of Liverpool's highest rated yet modestly designed David Abe-owned restaurant. One of only four Liverpool restaurants to feature the Michelin Guide, it's a warm, welcoming, and vibrant place to dine on a number of Japanese curries. The three chefs have over 70 years of cooking experience between them, so you're in safe hands.
Booking Details Here:Etsu Restaurant
---
Casa Italia, 36-40 Stanley St, Liverpool L1 6AL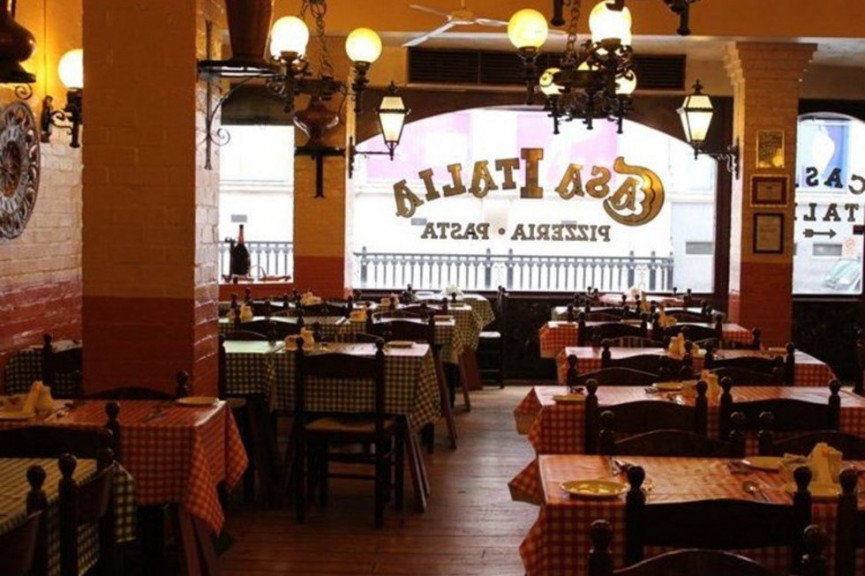 If you're after a truly unique Italian experience, this quaint family-owned dining room feels like something straight from the Godfather era. Established by the magnificently-moustachioed Cavaliere Mario Campolucci-Bordi over 40 years ago, it's one of the city's longest serving eateries and, in addition to its freshly prepared, authentic taste of Italy, the likes of Paul McCartney, Kylie, and Robbie Williams have popped in to sample.
Booking Details Here:The Casa Italia
---
Yee Rah, 14 Paradise St, L1 8JF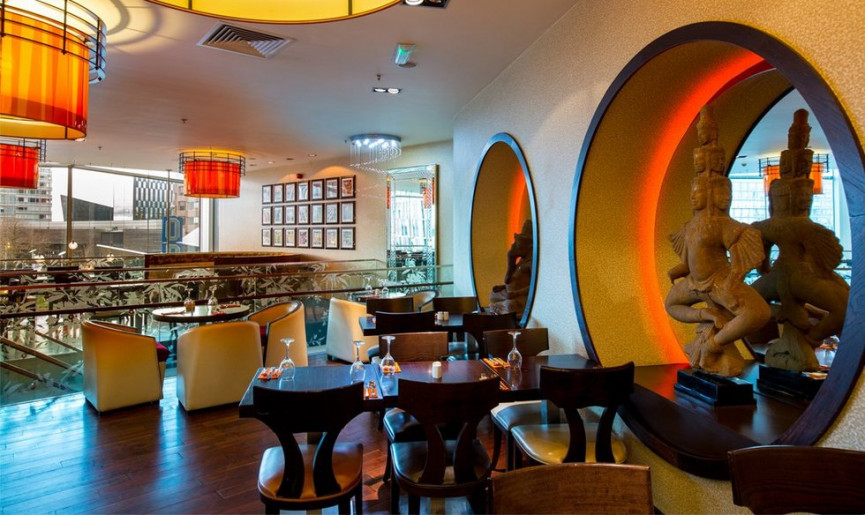 Patrons come here not just for the superb array of Thai fusion food on offer but for the pleasant, friendly staff too. Located in the heart of Liverpool ONE, one of its appeals is the varied and rather attractive lunchtime and evening menus that can be washed down with their inspiring cocktail options. And, for the hardcore, there are two challenges - eat the unfeasibly large meal in under an hour and be immortalised on the wall.
Booking Details Here:Yeerah
---
The Art School Restaurant, 1 Sugnall St, L7 7DX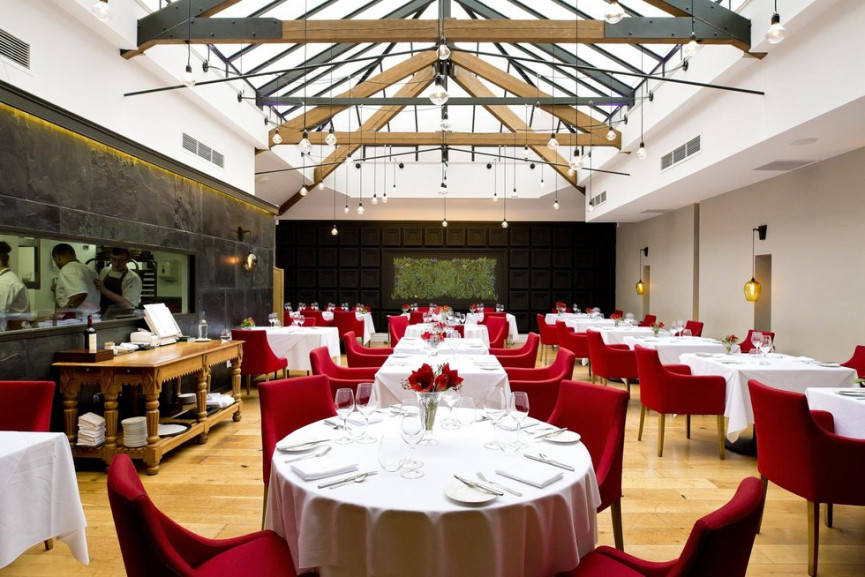 One of the Sunday Times' top 100 restaurants in the world, the Art School Restaurant offers fine dining like no other. They have an impressive, award-winning variety of menus including pescatarian, vegetarian and vegan options in addition to a main menu featuring such delights as cornfed Goosnargh duck and loin of red deer.
Booking Details Here:The Art School Restaurant
---
Panoramic 34, West Tower, Brook Street, L3 9PJ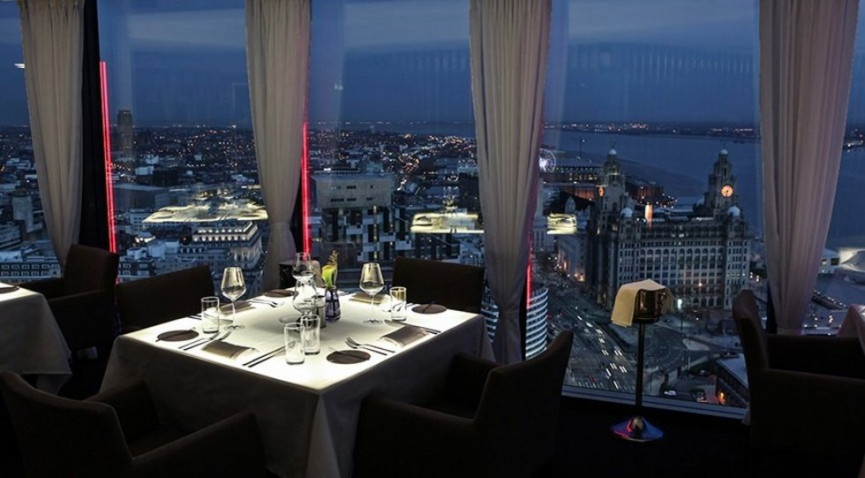 Few places in Liverpool offer such stunning views as you dine, which is why fancy grub combined with seriously stunning cityscape views make this one of the great eating experiences. While fresh fish is perfect for an evening visit, afternoon tea is one of the restaurant's most popular attractions. Y'know, in case your mum's in town.
Booking Details Here:Panoramic 34
---
60 Hope Street, L1 9BZ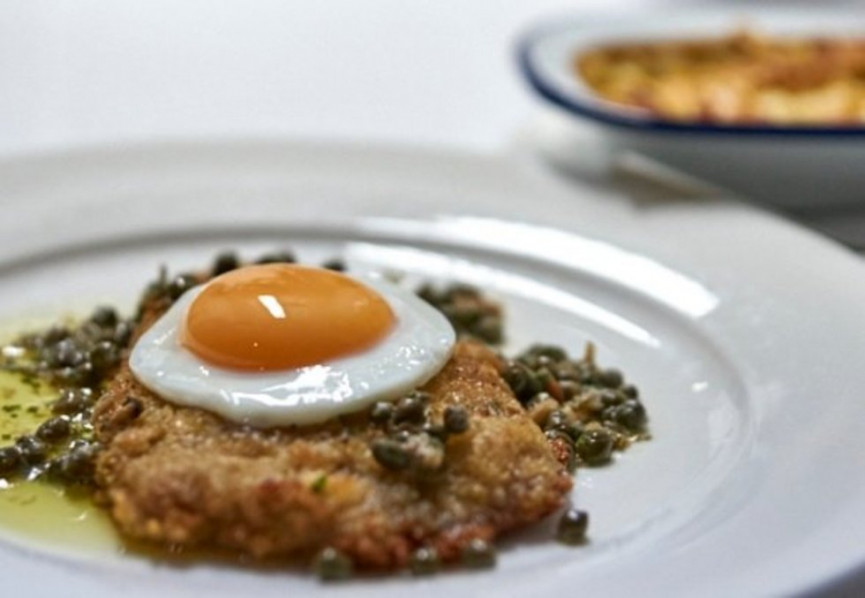 A stylish place both inside and out, contemporary European is order of the day, where a smart yet casual setting will serve up anything from goats cheese and scallops, to tapas, to seafood. Unpretentious yet elegantly presented dishes elevate a potentially low-key evening out into something far more memorable.
Booking Details Here:60 Hope Street
---
Saffron, 92 St John's Rd, Waterloo, L22 9QQ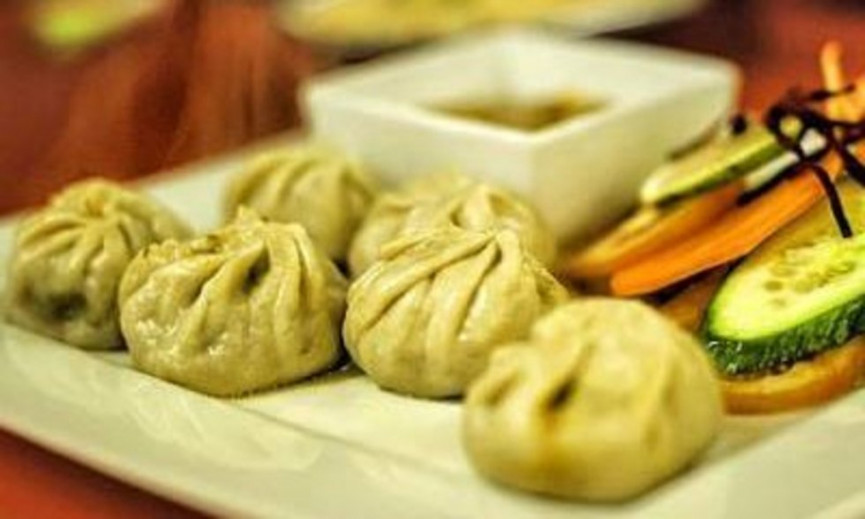 The world's a polarising place at the moment, so it's at least comforting to know Liverpool diners are fully in unison over their most popular eatery. Voted as the city's outright best place to visit on TripAdvisor, Saffron, specialising in Indian and Nepalese cuisine, is revered by locals and tourists alike. Trust us, the short trip outside of the city centre will be worth it.
Booking Details Here:Saffronin Liverpool
---
Slim's Pork Chop Express, 85 Seel St, L1 4BB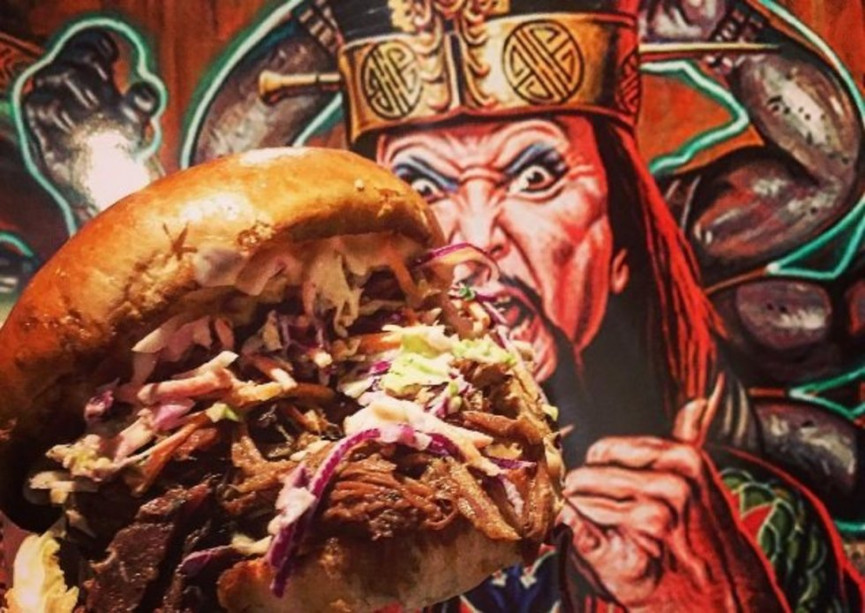 There are restaurants with talking points and then restaurants themed around Big Trouble in Little China. Slim's Pork Chop Express, named after the freight-liner in the 1986 cult classic and festooned with Drew Struzan artwork, is decidedly the latter. Sat adjacent to hot dog palace Salt Dog Slim's on the increasingly trendy Seel Street, this two-tier smokehouse BBQ joint is all about the meat. Word to the wise if ordering for two: opt for a tray, which includes four pieces of Kornflake Chicken, half a rack of Baby Backs, Coach Bombay fries, BBQ corn, pickle slaw and sweet potato bread. It won't help you achieve you the rock hard abs of eighties Kurt Russell but it will hit the spot.
Booking Details Here:Slims Pork Chop
---
Spire, 1 Church Rd, L15 9EA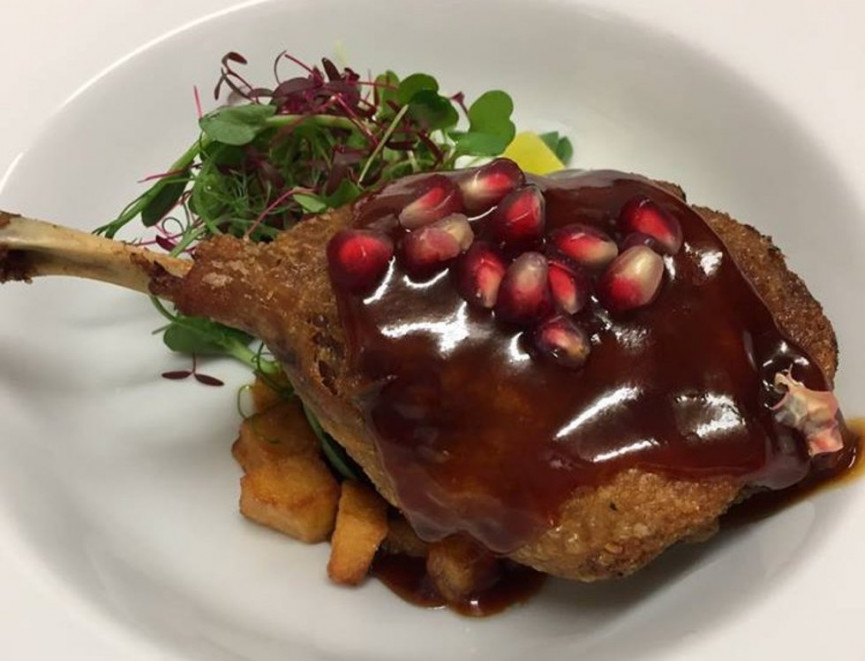 Owned by brothers Adam and Matt Locke, it's fair to say traditional comfort food doesn't get any more British than this. Imagine if you will, a place that offers top quality fish and chips or rump steak in a nicely lit, well cushioned eating area, and you've an idea of this location's appeal. Spire delivers on exceptional food in truly relaxing and uniquely comfortable surroundings.
Booking Details Here:Spire Restaurant
Related Reviews and Shortlists