ShortList is supported by you, our amazing readers. When you click through the links on our site and make a purchase we may earn a commission.
Learn more
Best Assassin Creed games, ranked
There's a new Assassin's Creed game incoming - these are the 11 it has to beat.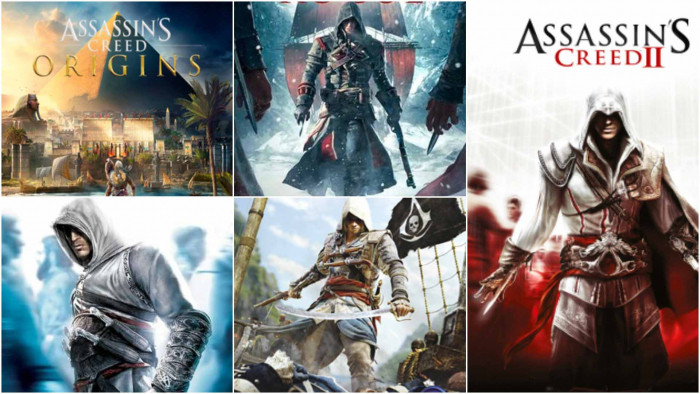 Assassin's Creed is a franchise that has gone through many changes but has endured to become one of the most loved around.
After a rather rocky start with the original Assassin's Creed, the second game was a classic, telling the tale of Ezio and showcasing the brilliance of the time-hopping plot (although we could all do with a little less animus stuff.
UPDATE:Netflix has announced that it is making a live-action Assassin's Creed game. The news came through a Tweet the streaming service put out, revealing that a new series based on Assassin's Creed was commissioned. This isn't the first time Netflix has taken out a big game and made it into a show. The Witcher was a big-budget extravaganza starring Henry Cavill and is all set for a second series. No word on who will be directing and starring but here's hoping it's better than the movie that was made with Michael Fassbender.
Netflix + Assassin's Creed pic.twitter.com/i3RI438ejV
— Netflix UK & Ireland (@NetflixUK) October 27, 2020
There have been 11 main games so far, with a number of spin-offs, too. And it's been announced that the new Assassin's Creed game will be taking on Vikings and is called Assassin's Creed: Valhalla.
This got us thinking: which is the best Assassin's Creed game of them all? Well, our pick would still be the majestic Assassin's Creed II with Black Flag close behind.
But, this list is all about you - we've outlined the current 11 main games in the Assassin's Creed franchise and we want you to vote how you see fit below.
Best Assassin's Creed games
Related Reviews and Shortlists