ShortList is supported by you, our amazing readers. When you click through the links on our site and make a purchase we may earn a commission.
Learn more
My favourite ever chip shop was just around the corner from where I grew up as a kid, and I have still never tasted better chips. Whether it's nostalgia's fault or not, I just haven't been able to get back to that greasy level, anywhere.
So forgive me for saying this, but: I do not think that a Michelin starred chip restaurant will necessarily be that great. Chips – keep them simple, right? None of this triple-cooked nonsense, none of this truffle shavings hogwash, none of this skin-on bullshite – just leave them alone.
You can cover them in stuff afterwards if you want to – I usually go for mayonnaise and/or ketchup, but a curry sauce falls into my sauce-arsenal now and again as a treat. Ditto gravy. But don't over-complicate things.
Either way, that will not stop chefs, who are desperate to chuck every single piece of food they've ever encountered at the wall, and see what sticks.
The latest "idea" is a high-end restaurant that serves nothing but chips, and it's coming from a Michelin starred chef (so you know those portions are gonna be pissy). The Netherlands' Sergio Herman is a big deal in the Dutch restaurant world, having spent a good 25 years at the three-Michelin-starred Oud Sluis restaurant. He's now bringing that fancy cooking knowledge to the world of chips, of course.
The restaurant, called Frites Atelier, is on its way to London, following a number of sites in the Netherlands and Belgium. But what's on offer? How many different ways can you do chips?
Well, according to the website, all the chips are made from Zeeland potatoes (a Dutch strain), then they're served with five types of mayonnaise: Béarnaise, classic, Asian curry, truffle, and andalouse. If that's not enough for you, you can then choose between a number of schmancy toppings, like "classic Flemish stew that is slow-cooked in brown beer and garnished with pickled mustard seeds" or "a hot peanut sauce with crunchy peanuts, based on an authentic Indonesian recipe".
Now, I know how I smugly prefaced this article by desperately trying to convince you all that I only like the simple things in life and that I'm a no-frills kinda guy, but peanut sauce on chips sounds fucking wicked, actually.
Of course, I will not be able to afford this, so I'll have to content myself with buying two portions of Maccy ones and then pouring garlic mayo mixed with Bombay Mix over then when I get home.
Also, they don't even have a site for this place yet, so you'll have to settle for doing that in the interim, too. Also good is mixing mayo and sweet chilli sauce together.
Hey, experiment with mad toppings – chips can be fun! But also keep them simple, like I confusingly said before.
HAVE YOU EVER READ A MORE CONTRADICTORY ARTICLE.
Latest
Food And Drink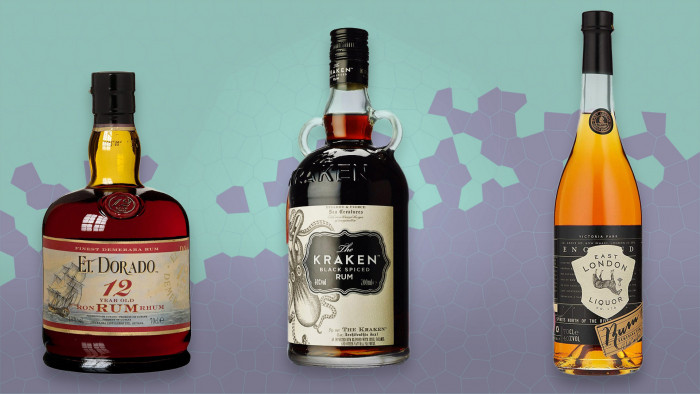 The 24 best rums, ranked: all rum brands taste tested
Food And Drink
The best craft beers (2021): 15 of the best beers
Food And Drink
The 25 best gins: from Hendricks to Monkey 47
Related Reviews and Shortlists